Warning: FULL SPOILERS for the Marvel's Agents of Shield series finale follow!
After seven seasons, Marvel's Agents of SHIELD has come to an end, with a finale that saw the remaining core characters mostly make it through physically unscathed, but still going their separate ways.
Agents of SHIELD's ending comes at a notable time for Marvel live-action series, as Marvel Television found itself absorbed into Marvel Studios last year, in the wake of all their other previous series coming to an end. And while Helstrom – put into development before the move to Marvel Studios occurred – will debut this fall on Hulu, Agents of SHIELD's final season very much marked the end of an era, as the first live-action series solely produced by that prior incarnation of Marvel Television was also the last one to air.
Fandom spoke to Agents of SHIELD's Executive Producers and Showrunners Jed Whedon, Maurissa Tancharoen, and Jeffrey Bell about how they approached Season 7, why they decided to end things how they did, the show reflecting real life, and more.
SHIELD MEETS WORLD
When Agents of SHIELD's fifth season was being produced in 2018, it felt likely the show was ending, and so that finale was written to function as a series finale. Of course, SHIELD actually ended up coming back for two more seasons, so did that make it tricky to now think out a totally different way to deliver a satisfying conclusion?
Said Whedon, "It wasn't difficult as much as what we were trying to do was create a different feeling. I think our main goal initially was to find how we wanted the audience to feel in the end, what that feeling would be, and everything we built was to serve that."
Ultimately, Whedon said, they took a reflective approach, realizing that the feelings the team making SHIELD had about the show ending could also work for the team onscreen. "Production was ending,  we were all gonna have to say goodbye to each other. After spending every day with Jeff Bell, all of a sudden we were only gonna see him on Zoom. That was the goal, was to create the idea of moving on and that bond you have, but you know, that's life… People get separated and people move away. That feeling, that bittersweet sense of time passing and life moving on, that was our focus."
Added Bell, "We were really happy with what we thought was the series finale in Season 5. Emotionally, it did what we wanted it to do we wrapped things up nicely."
Season 5's ending was a much more overtly sadder one, given both Coulson and Fitz either died or were close to death  — albeit with the hope of saving a younger version of Fitz still there — and Bell remarked, "In a weird way it kind of took the pressure off because, okay, we've done that, we've done the hardcore emotional [ending]. We've joked that Season 5 was the end of the series. It's the end of the game and now there are two bonus packs. There was a space bonus pack and a time travel bonus pack, and that gave us freedom to wrap it up in a way that didn't have, at least for me, the same kind of pressure that I felt when we did Season 5. Because if we dropped the ball here, I could say, 'Well, really the real ending was Season 5!' But I do feel like the nostalgia and the longing that you feel at the end turned out to be as satisfying as what we'd done there [in Season 5]."
BITTERSWEET SYMPHONY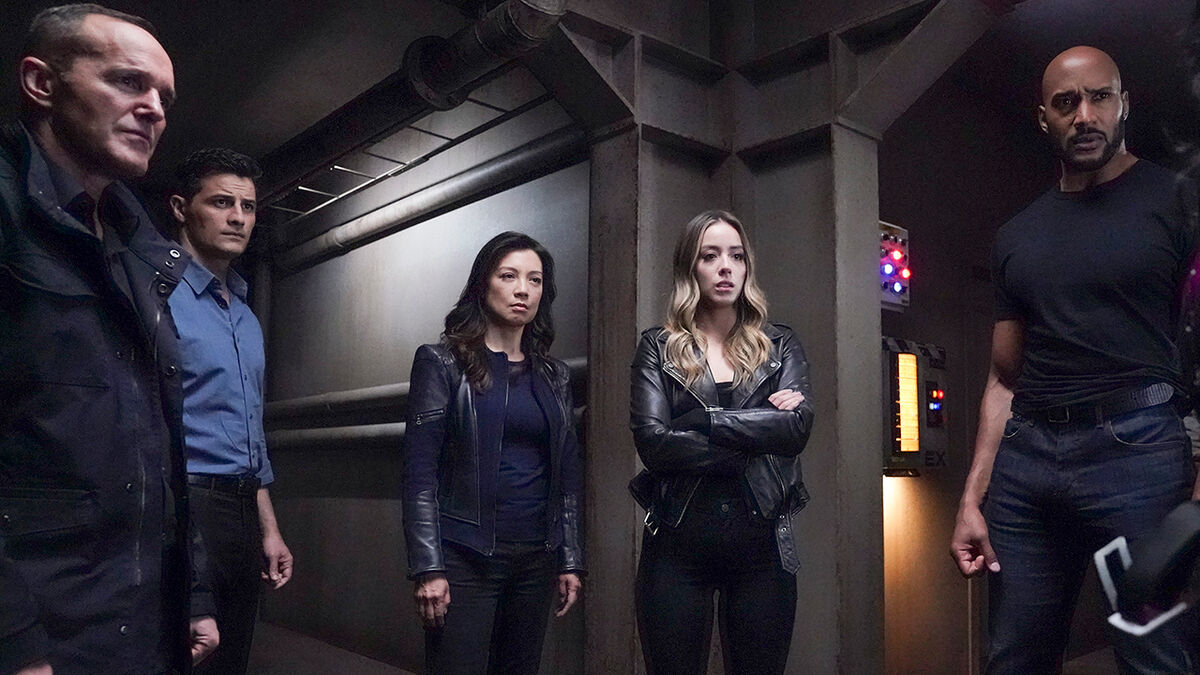 The showrunners said that they did think about not wanting to repeat themselves from Season 5 when it came to not have any big deaths in the Season 7 finale, but Whedon remarked, "Weirdly, this ending to us is a little bit more bittersweet because there isn't a death, it's just that everybody goes their separate ways…"
Of course, there was one big gut-punch of a death earlier in Season 7, as Enoch (Joel Stoffer) sacrificed himself. Regarding the ending, Tancharoen said, "It reflects much of what Enoch says in his speech before he dies and when he speaks about family. People grow up and they separate and go about their lives and at the heart of the show is this team who is a family and they all do have to move on."
Added Whedon, "One of the things I think that helped for us, and helped the season, and hopefully made it more impactful, is Enoch voicing that it was going to be the end. It was something that we consciously wanted the audience to be on board [with] — the team to feel that thing that the audience was feeling, and that we were feeling, which is oh, this is counting down to an end. That feeling of that bond that will always be there, but everybody knows what it's like to get in a room with someone they used to be very close with and you feel that connection but things are different now. So that was the goal."
On top of all that, Bell revealed, "This was compounded by us being kicked out of our writing offices after Season 5 because they tore the building down. And then we moved into another building, and then we had a ticking clock of having to be out because they were gonna tear that down too, and so we literally had our world being torn down around us. Everyone — cast, crew, writers, postproduction — we were all feeling that in a very real way."
As for Marvel Television as we know it coming to an end at the same time as Agents of SHIELD — including Jeph Loeb, who headed Marvel Television, exiting the company — Whedon remarked, "There's a lot of bittersweet going on with the end of the show and that definitely adds to it. We've been on this journey with Jeph Loeb this whole time and built it from the beginning. Jeph was the one who believed in us and built this series from the beginning. He's been a source of not only support but passionate support. I think it was eight years ago [this week] that we went in to pitch to ABC. Again, just like the studio being torn down around us, it was interesting to go through this whole roller coaster and feel that at the end."
FROM AGENT TO AGENTS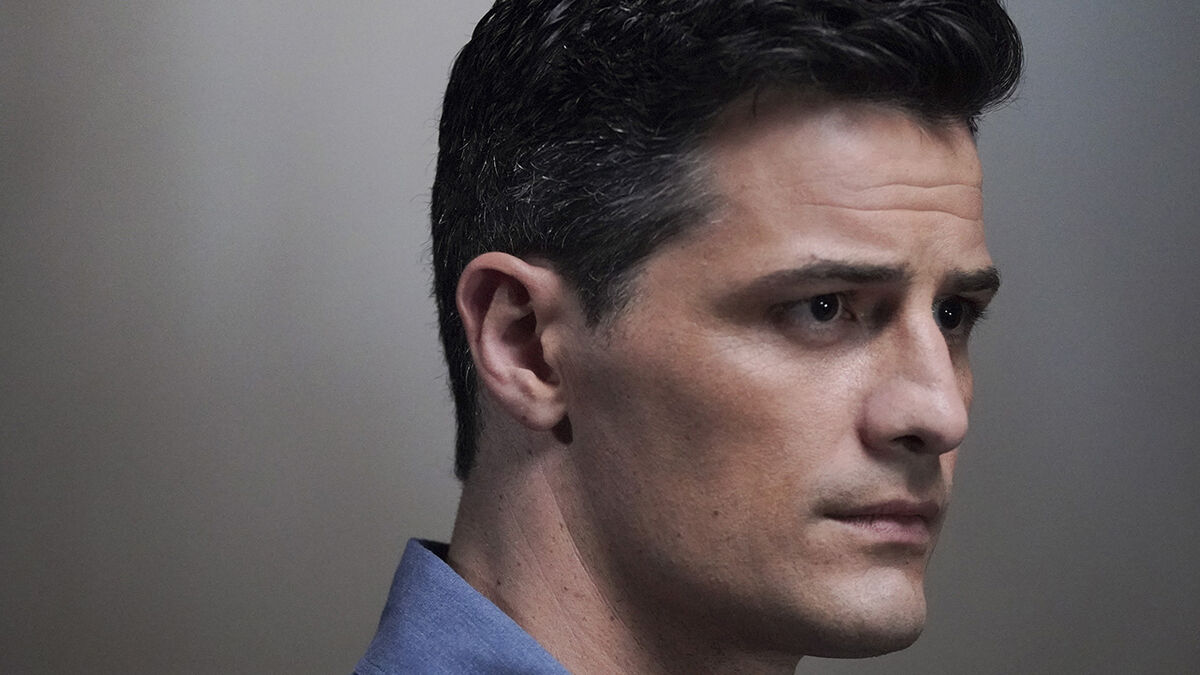 A big new addition to the SHIELD team in Season 7 was also a familiar face for fans of a certain other Marvel TV Series, as Agent Carter's Daniel Sousa (Enver Gjokaj) joined the series. While the team first encountered him in the 1950s during their time-jumping adventure, he ended up sticking around for the remainder of the series. Bell said they knew from the start they would use him for multiple episodes, but added, "I don't think what we could've imagined is how great his chemistry would be with Mack, with Daisy, with everyone."
Tancharoen and Whedon had previously worked with Gjokaj on Dollhouse and Tancharoen explained, "We've been waiting for another opportunity to work with Enver and when we realized we would be diving into time travel we thought, 'Oh… this could be it!' And we very much loved what he did with the character Daniel Sousa on Agent Carter and we thought why not bring this man from out of time and fold him into our story?"
Regarding the Sousa and Daisy pairing, Whedon said, "We had hopes that it would work with Daisy but you're never going to commit to that until you see them on-screen together, and we also had to find an angle… Who would she fall for and how is it him? He's just so solid and [it was] finding that mismatch pairing."
As Tancharoen put it, "It's an unlikely pairing but I do think the most endearing quality about it, or the most charming quality about it, is that it takes her by surprise. It's not something she expects, it's not something that he expects. It's very clear in his story in Agent Carter, and then with what we did with him in our series, that he is very comfortable being around strong women and letting them take the lead and knowing where his place is in the dynamic and I do think for Daisy that's a very important thing to have in a partner or even in a friendship, is someone that knows that she's gonna take the lead."
Said Bell, "Drew Greenberg wrote that great scene with him in episode nine. 'People like you, people like me.' if there had been any doubt before why they were together, I thought that made it really clear."
DEKE OF FUTURE PAST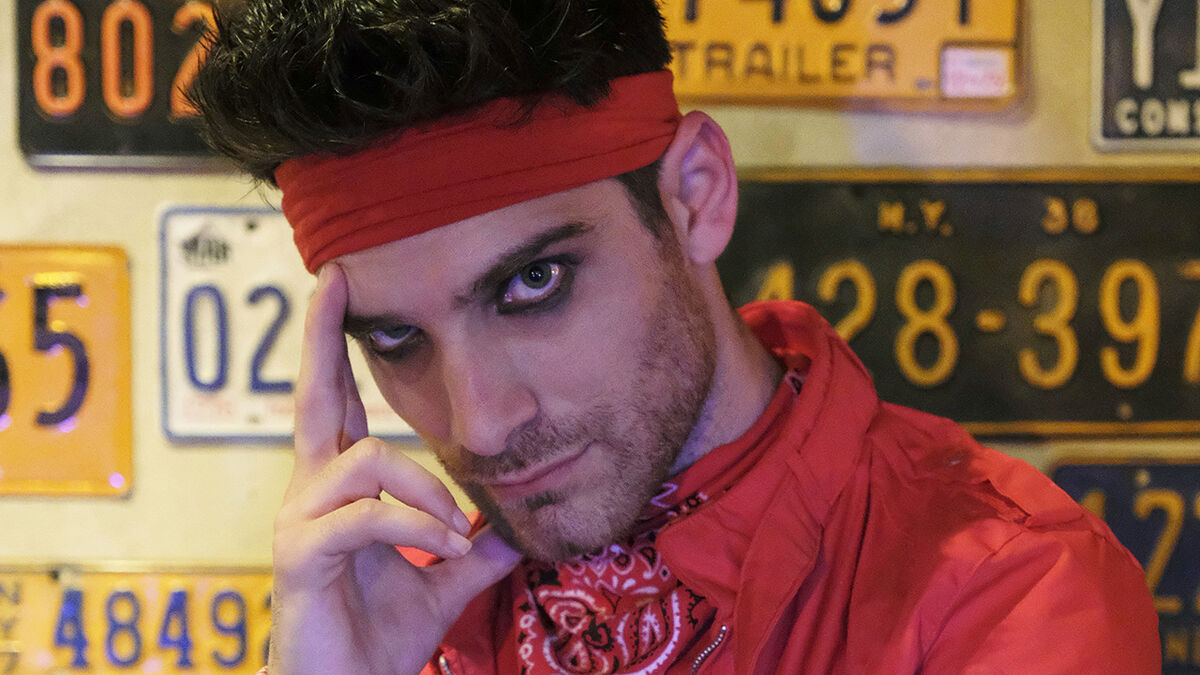 While Enoch ended up being the last big death of one of the main SHIELD allies, Deke (Jeff Ward) ended up staying behind in an alternate timeline's 1980s in order to help his friends escape. In this case, Whedon saw it as working out pretty well for Deke, joking, "I mean it's sort of a question of what would you rather: would you rather Deke be around with the team and he gets to hang out or he is in charge of SHIELD and a rock star in the 80s? You gotta pick the one, you know."
Bell said that Deke's fate "Wasn't a hard decision for us to make. He saved the day by staying behind. And he gets to be the bigger man by saying 'I want you and Sousa to be happy' to Daisy. He gets to be a rock god in the 80's as he runs SHIELD, so I think he's fine."
Still, while things could be far worse for Deke, Whedon said they approached him being separated from the group from the viewpoint of, "We slide back to our old timeline and there had to be a price that we paid for that that wasn't just, 'Oh, and we're back.'" And while they would have liked to have had him in more of the finale, Whedon said they felt good about the decision in the grand scheme of things. As Tancharoen put it, "It's the right choice for Deke." 
TRAVELING THROUGH HISTORY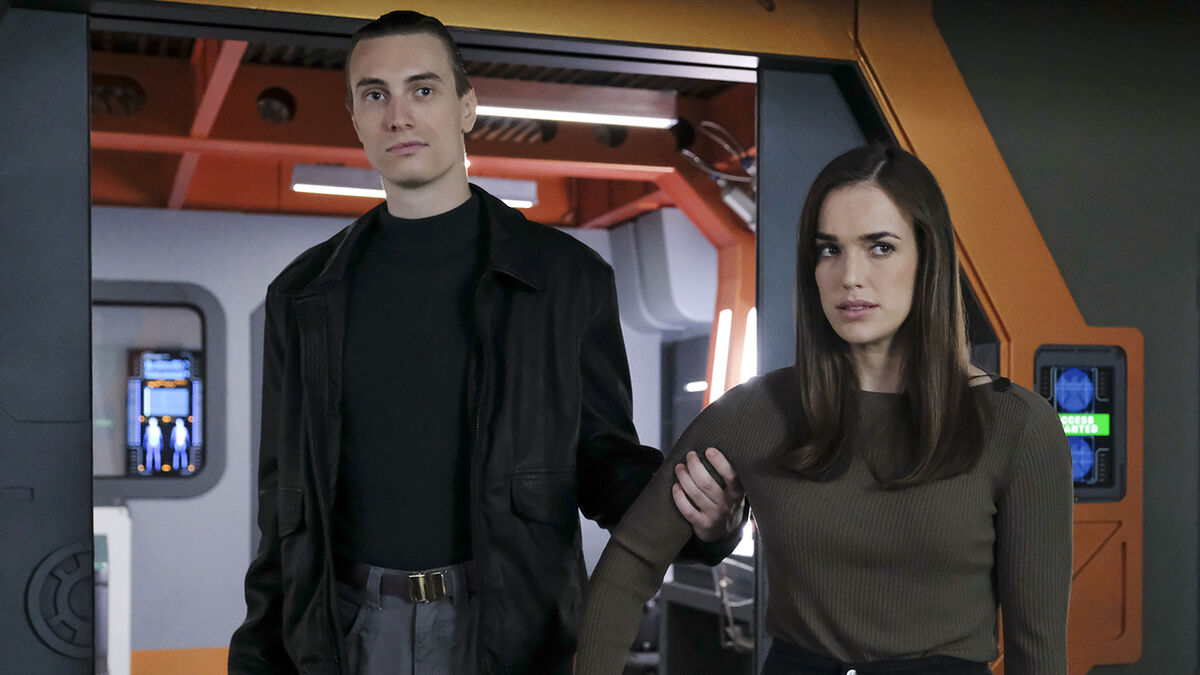 Beyond just bringing Sousa into the fold, Season 7 had a lot of fun with its time travel story, from a 1950s episode done in black and white to a time loop episode with Daisy and the Coulson LMD re-living the same events over and over. Said Tancharoen, of the season's endearingly wild tone, "We definitely were like kids in a candy store, let loose, clearly."
"As was everybody in production," added Whedon. "Everybody in production was down for this even though it was going to stretch our budget and our time frame and everything else."
With Season 7 needing so many different sets and costumes, Tancharoen explained, "Everyone knew it was going to be a huge challenge but they brought their A game. They were up for the challenge for sure. And it buoyed everyone's spirits. They were diving into the costumes, the era, the cars, the set deck. It was so much fun."
Season 7 also paid tribute to the show's history in many ways, including the return of Jiaying (Dichen Lachman), glimpsing a younger Gideon Malick (Cameron Palatas) — while his brother, Nathaniel (Thomas E. Sullivan), became one of the main villains in the final year — and the inclusion of a younger version of John Garrett, with James Paxton playing a younger incarnation of the role originated in Season 1 by his own father, the late, great Bill Paxton.
The showrunners said they did consider all sorts of other possible returning characters, though Whedon noted, "TV is always moving so scheduling is different for TV than it is in other things. So there are always ideas. But I think we got most of the toys we wanted to play with this year and then found some along the way. James Paxton came in and auditioned early for a different role. And then a light bulb went off. Everyone got excited and that was super rewarding for multiple reasons, obviously." Whedon added it felt especially notable considering, "He'd visited set when his dad was on the first season and he was still in high school."
SHIP IT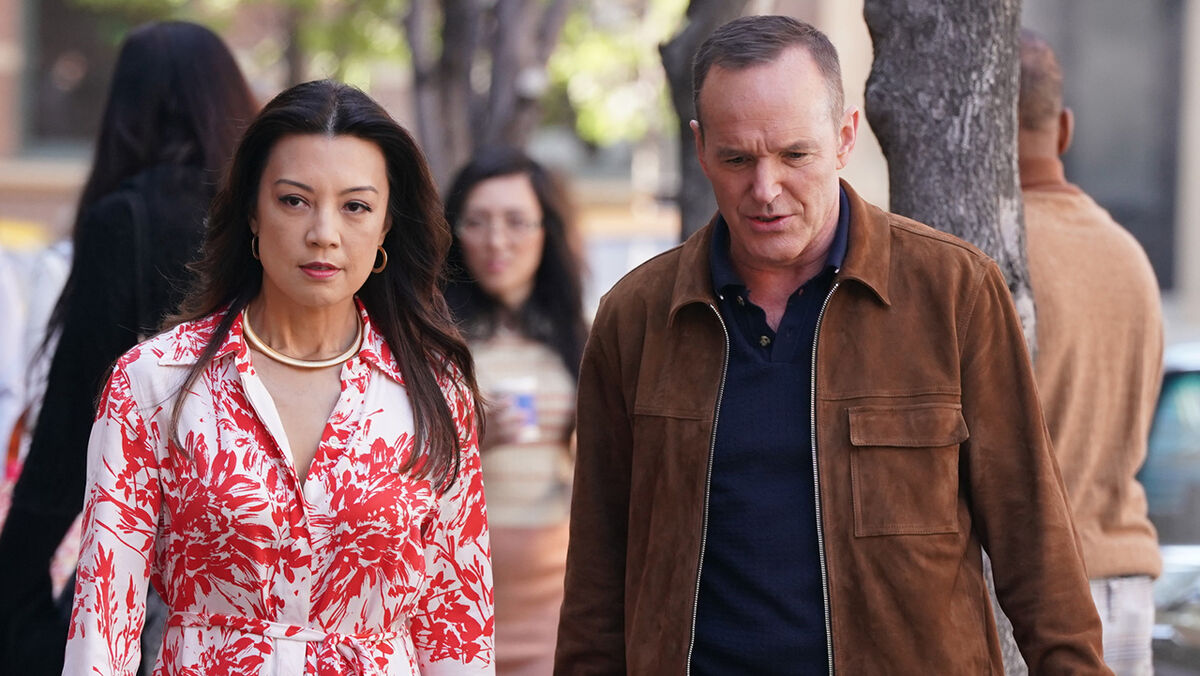 Though Deke's crush on Daisy never panned out, Agents of SHIELD was pretty good to its characters on the romance side in Season 7. By the end, Daisy and Sousa had found love, Mack and Yo-Yo were going strong, and Fitz and Simmons were reunited and raising a daughter together. In the midst of this though, LMD Coulson and May were notably not together, even as she did suggest he come visit her in the show's final minutes.
Whedon noted though that before the true Coulson died, "They ended up as a couple at the end of Season 5. So they really did get that."
Tancharoen added, "I think there's such a depth to their love and their relationship that it doesn't necessarily have to carry on in a romantic way. We make it very clear that their bond with one another is something that will carry on forever. It's a notion that is planted but it's more layered than that."
Said Whedon, "And also, it's not up to us. The thing we like about the ending is that most of these [plotlines] are passing the baton on to the audience to imagine what's next."
Or as Bell put it, "Fanfiction can do what they want with them!"
Said Tancharoen, "And we welcome the fanfiction."
---
For more on the end of Marvel's Agents of SHIELD, check out our interview with Chloe Bennet.