It can't be easy being Spider-Man developer Insomniac Games. Over the last decade, Marvel's carefully orchestrated cinematic universe has changed the face of film forever, turning the once campy superhero movie into a blockbuster behemoth.
But weirdly, when it comes to video games, Marvel has been lagging behind.
While DC has spent the last decade raising the bar for superhero games with the critically acclaimed Batman Arkham and Injustice series, Marvel's recent gaming outings have largely been confined to mobile experiences and LEGO adventures. Until now.
No Pressure then, Insomniac.
In case you missed it, Marvel's Spider-Man was announced during Sony's 2016 E3 conference, and it immediately looked like the spidey sandbox game that fans have been pining for since the PS2's Spider-Man 2.
Is it an Arkham Beater?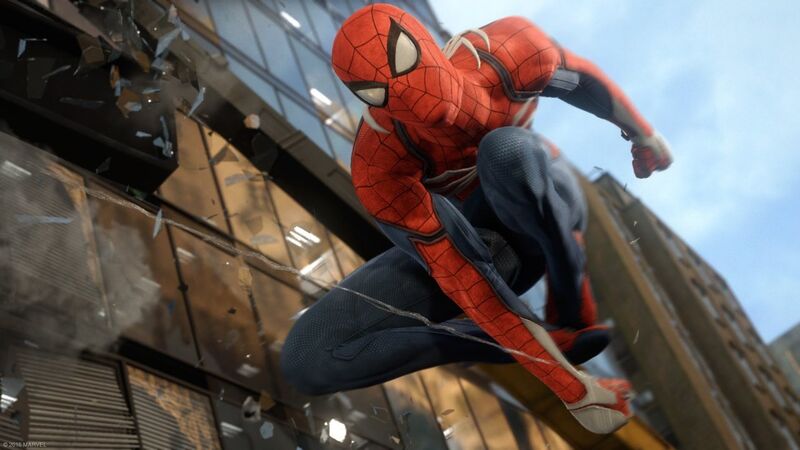 After donning the spidey suit and going for a nice swing about at this year's E3, it started to look like Marvel's Spider-Man might actually live up to fans (understandably) lofty expectations.
Yet, with Marvel's big gaming homecoming now just over a month away,  there's still a surprising amount the world doesn't know about the game. How do the playable Peter Parker and MJ sections work? Will there be enough to do in this virtual Manhattan? Is the combat system as good as the Dark Knight's?
Well, after playing the game's action-packed first two hours, we finally have our answers.
With this break-neck opening showcasing a mix of Peter Parker lab gameplay, tightly scripted action scenes, MJ stealth sections, and of course, that all-important web-slinging, Spider-Man on PS4 looks to offer players a surprisingly varied experience. But unfortunately, not all of these sections are perfect.
Based on what we've played so far, overall, Marvel's Spider-Man is shaping up to be an exhilarating ride – but it's not without its problems. The question is, can Marvel's Spider-Man live up to the high standard set by this year's other big PS4 exclusive God Of War?
Check out the video above to hear our thoughts and see more of the game's combat, story and of course, its open world.