Does Hollywood ever come up with new ideas anymore? In a world full of reboots and remakes, sequels and prequels, it sometimes feels like the answer is no. But a recent Scout study conducted by media agency Mediahub found that although Millenials are craving original movies more and more, they still have an appetite for sequels.
And that's good news for movie fans, as there is a slew of sequels coming our way next year. But even better news? A lot of them are actually worth getting excited about!
Mark your calendars because FANDOM is about to share the six sequels heading to theaters in 2019 that are required viewing for movie lovers everywhere.
The Lego Movie 2: The Second Part
Release Date: February 8, 2019
Everything is awesome for fans of 2014's The Lego Movie, as the animated feature is finally getting its long-awaited sequel. After two spinoffs, The Lego Batman Movie and The Lego Ninjago Movie, the sequel is reuniting us with Emmet and the gang as they face off against space invaders threatening the citizens of Bricksburg. The Second Part is apparently going to focus more on gender (how timely!) and will introduce us to Emmet's sister.
Godzilla: King of the Monsters
Release Date: March 22, 2019
If you like watching Millie Bobby Brown face off against the Demogorgon in Stranger Things, then you'll love watching her face off against a myriad of other monsters in next year's Godzilla sequel. This time around the giant lizard has some monstrous company in the form of at least three more classic kaiju: three-headed dragon King Ghidorah, giant insect Mothra, and pterosaur Rodan.
Avengers 4
Release Date: April 26, 2019
Remember how Thanos snapped his fingers at the end of Infinity War and half of our heroes disappeared into the abyss? Yeah, we're gonna need to check in on that. The final installment in Phase Three of the MCU is easily going to be one of the most anticipated films of 2019 and will change the face of the franchise forever. That's because it's promised that many of our Avengers aren't going to make it out alive (for real this time).
Toy Story 4
Release Date: June 21, 2019
Very few trilogies can say that all three movies in the series are excellent, but Toy Story managed to beat the odds by blessing us with perfection. Toy Story 3 tugged at fans' heartstrings and filled them with nostalgia as Woody, Buzz, and the gang left Andy and found a new little girl to make happy. While everything was tied up beautifully, Disney and Pixar aren't afraid to attempt to make magic one more time. Toy Story 4 will focus on the love story between Woody and Bo Peep and has a very high chance of being yet another masterpiece in the franchise.
Frozen 2
Release Date: November 29, 2019
Frozen is the highest grossing animated movie of all time, so surely you didn't think Disney was going to let it go, did you? There's not much information yet regarding plot, but we know that Anna, Elsa, and Olaf will all be back. It was also recently announced that Evan Rachel Wood (Westworld) and Sterling K. Brown (This Is Us) are in talks to co-star in the sequel to the 2013 animated adventure.
Star Wars Episode IX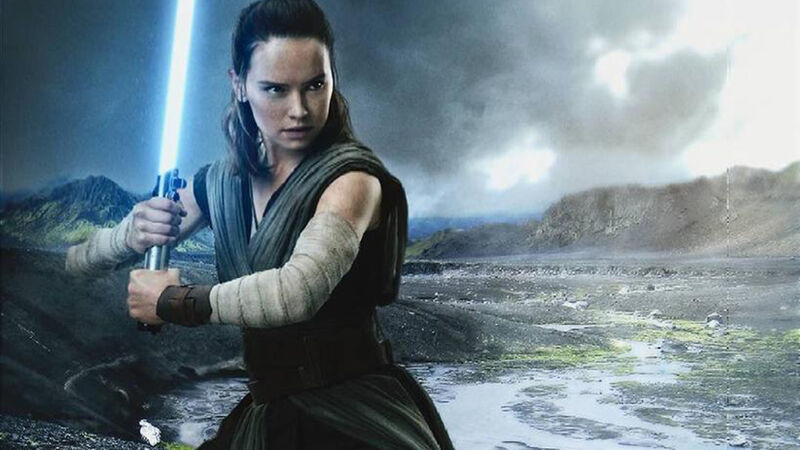 Release Date: December 19, 2019
While The Last Jedi was met with mixed reviews, to say the least, Star Wars fans are obviously going to flock to the theaters to see what happens to Finn, Rey, and Poe when Episode IX hits theaters next year. J.J. Abrams (who directed the celebrated Force Awakens) is returning to close out the latest trio of films in the Star Wars saga and there are rumors that Billy Dee Williams (the original Lando Calrissian) may be a part of the film, as well!