Today Fandom announced a partnership with America's Navy to present the Fandom Warzone Pro-Am on Sunday, May 31th at 4:30pm EST/1:30pm PST.  The tournament will be produced by eFuse, an online professional social network for esports and video games, and Mainline, an online tournament organizer. Fandom will be broadcasting the event on their twitch channel https://www.twitch.tv/fandom 
Fans can apply for a chance to play with their favorite athlete, celebrity or streamer in the Fandom Warzone Pro-Am Sunday by clicking here.
The eight lucky winners will be announced Saturday, May 28th at 8pm ET/ 5pm PT. 
In recognition of National Military Appreciation Month, this tournament will include players from the Navy's Goats & Glory team and provide gaming fans an opportunity to play alongside some of their favorite athletes, celebrities and streamers. The event will feature sixteen (16) professional athletes and celebrities, two (2) Navy Goats & Glory team members, eight (8) top streamers, and six (6) fans. The winning four-person team will split a $10,000 purse.
"We are excited to partner with America's Navy for our second Warzone Pro-Am Tournament," said Sean Kiely, Head of Gaming and Esports Sales at Fandom. "Fandom looks to regularly provide unique, once-in-a-lifetime experiences for the esports community. It is an honor to be able to include participants from the Goats & Glory team in this event and celebrate National Military Appreciation Month."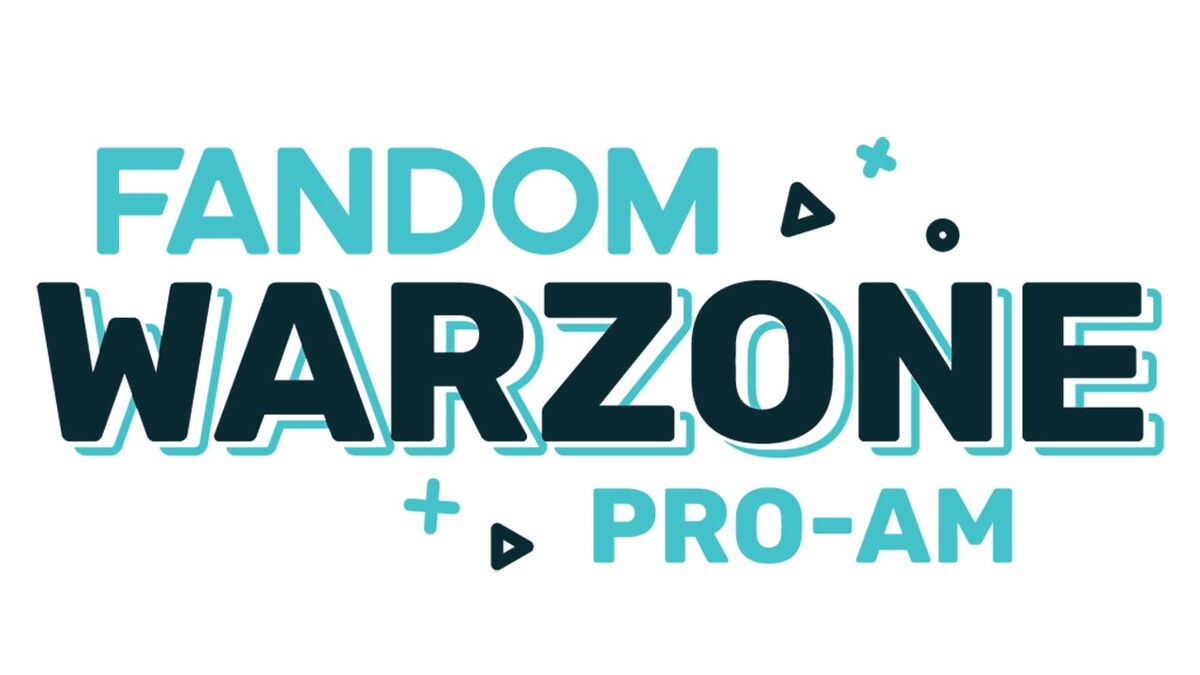 Captain Matt Boren, Chief Marketing Officer at Navy Recruiting Command, said "The Navy's Goats & Glory players are excited to hone their gaming skills as they compete in Fandom's Warzone Pro-Am Tournament. Many of our Sailors are passionate about gaming, where they leverage teamwork and decision-making and communication skills used every day in the Navy."
"We are so grateful for America's servicemen and women and are ecstatic to connect to our audience with real heroes in this one-of-a-kind tournament," said Matt Benson, CEO, eFuse. If fans do not win an opportunity to play in the tournament, they can watch the streamed event on the eFuse platform at https://efuse.gg/e/fandomwarzone, where shoutcasters Chris Puckett and Anthony "Nameless" Wheeler will be giving the play-by-play.  
Players include: 
Celebrities – Juju Smith-Schuster (Steelers), Seth Curry (Mavericks), Max Holloway (UFC), Kyle Long (Bears), Jerry Ferrara (Entourage)
Streamers – Aydan, LEGIQN, TylerTeeP, ChocoTaco, TSMChica
America's Navy Esports – MC1 Michael Rodgers, ETN1 Joshua Jones
National Military Appreciation Month (NMAM) is celebrated every May and is a declaration that encourages U.S. citizens to observe the month in a symbol of unity. NMAM honors current and former members of the U.S. Armed Forces, including those who have died in the pursuit of freedom.