SPOILER ALERT: Warning, this article contains spoilers from Deadpool 2. Proceed at your own risk.
Brianna Hildebrand is part of X-Men movie history.
The actress, who reprises her role as the mutant Negasonic Teenage Warhead in Deadpool 2, is one half of the first LGBT relationship portrayed in the long-running franchise.
Her on-screen girlfriend is Yukio (actress Shiori Kutsuna), another mutant at Xavier's School for Gifted Youngsters. What struck audiences was how normal their on-screen relationship is portrayed; the two young women casually hang out in scenes without any drama — except of course when joining the title character in battle.
FANDOM chatted with Hildebrand about her X-Men milestone and learning about her character's relationship.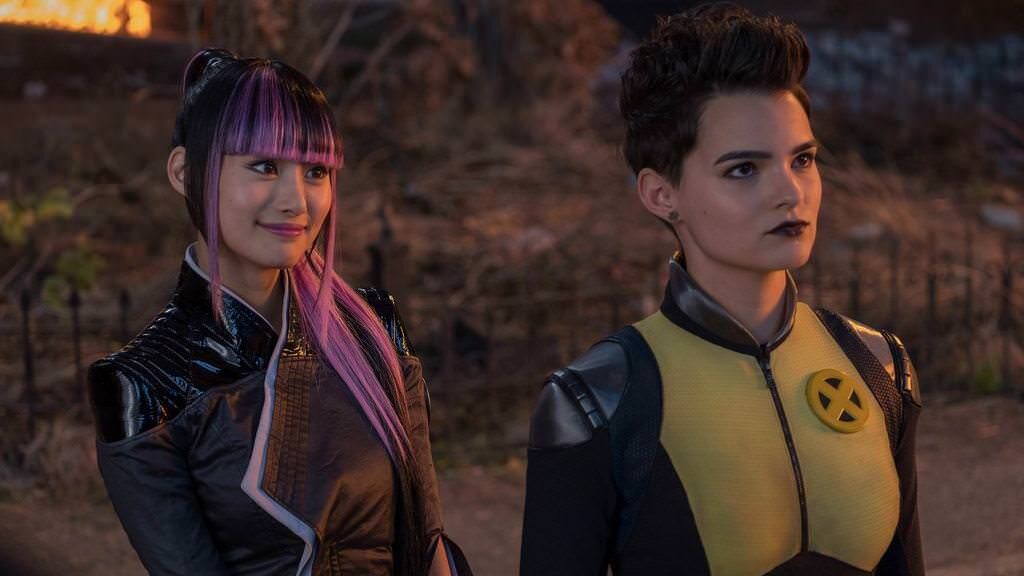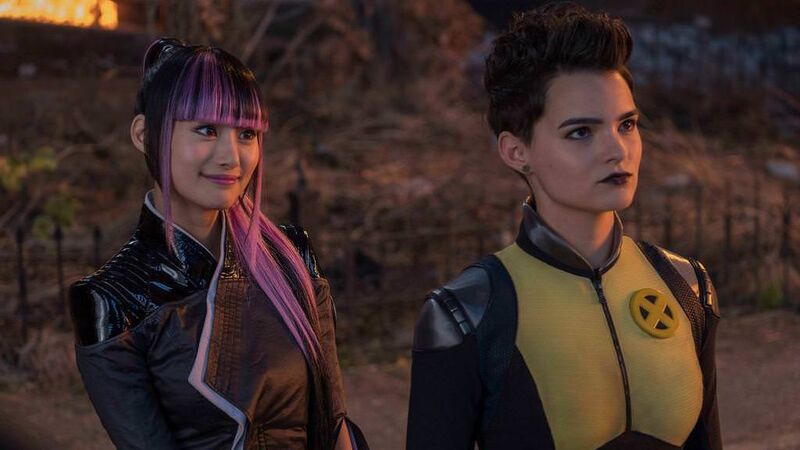 "I had received an email from Ryan [Reynolds] that they were thinking about giving Negasonic a girlfriend and wondering how I felt about it. I was super excited," she explained. "The only thing that I said was that I wanted to make sure that it was 'normal,' that it wasn't made a big deal, that it was just kinda mentioned. I think they definitely did a good job doing that."
In terms of audience reaction, Hildebrand says the response has been positive. "A lot of people in the LGBT community have been excited about it and I'm glad. I've been so excited and keeping it on the inside for so long that I'm super happy that this is finally happening."
FANDOM asked the actress what a date between Negasonic and Yukio would look like, and she revealed some interactions were left on the cutting room floor.
"There was a scene where we were having coffee together that was cut," she explained. When asked what a date night would be like between them, Hildebrand answered, "maybe a movie night, something relaxed and chill." "Negasonic isn't really much of a Chatty Cathy," she added, laughing.
The actress also took some time to answer fan questions submitted to @getFANDOM:
If her character had her own movie what would it be called? Because Negasonic Teenage Warhead just doesn't roll of the tongue.

— Mitchie (@wittywriter) May 18, 2018
"Oh man, I don't know. 'Negasonic Teenage Warhead' is not a good movie title [laughs]. How about just 'Negasonic'? I was about to say 'Supersonic' but that made me think Sonic the Hedgehog — so definitely not that."
"It was pretty much up to them. Hair and make-up and wardrobe are ridiculously talented. The only thing I had kinda control over was my hair [which is longer and stylized in Deadpool 2]. For all the action scenes, they had considered shaving Negasonic's head — as if she had burned it off. But I was filming another TV show at the same time and my hair was already established so they could not shave my head."
"There are so many things that could happen that are completely out of my control. I would love her to pop up in 'X-Force' and be like, 'Count me in, guys, what's up? I'm over this X-Men stuff [laughs]. I'm just along for the ride and excited where they're going to take her."
Deadpool 2 is open in theaters now.