When the first trailer for Netflix's adaptation of the Japanese anime, Death Note, dropped, reactions were mixed. On the one hand, fans were glad to see an American adaptation of one of the most popular anime series of all time. On the other hand, many voiced concern about casting choices that replaced Asian characters from the original series with white actors.
Now that Death Note has premiered, it looks like it will, unfortunately, join the ranks of unsuccessful anime adaptations, along with Dragon Ball Evolution, M. Night Shyamalan's The Last Airbender, and this year's Ghost in the Shell.
Adam Wingard's Death Note is facing a lot of scrutiny from fans, from not being faithful to the source material to glossing over important narratives, and everything in between. But, setting these less than stellar reviews aside, how does the Netflix adaptation compare to the original anime series?
Warning: spoilers ahead for both the Death Note anime and Netflix adaptation.
The Death Note Itself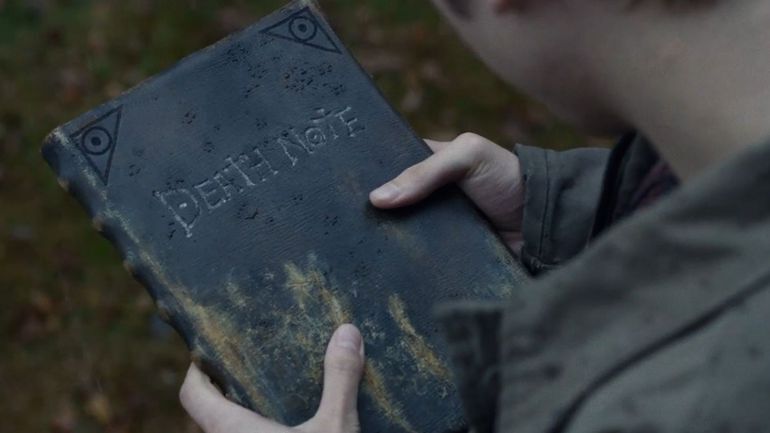 One of the first differences that fans quickly noticed was that there was something odd about the supernatural book. Unlike the anime, Wingard's Death Note book falls from the sky after a heavy storm.
At first, the notebook looks the same as it does in the anime with the words "Death Note" scratched on the cover. However, at closer inspection, the book featured in the Netflix film has a strange triangle and circle symbol in the top corners. Do these triangles hold any meaning or are they only there for decoration? The movie never reveals the significance of the symbols, so we have to assume that it was just a style choice.
It also seems that the previous owner(s) didn't do a good job of taking care of the Death Note as the cover has some wear and tear.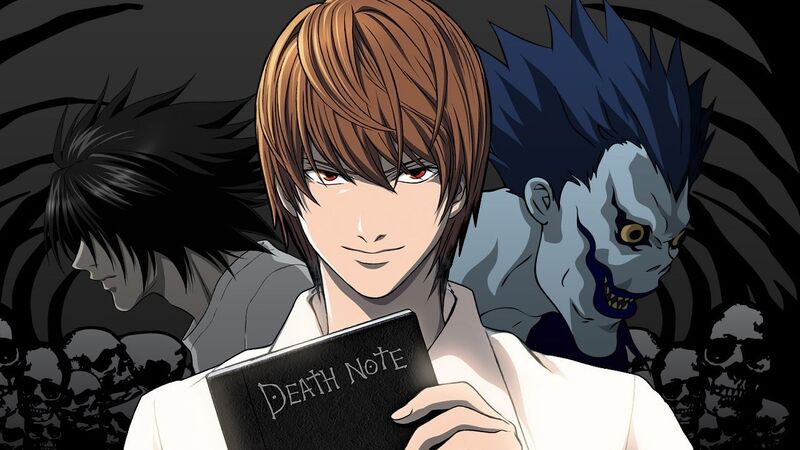 One key similarity that both adaptations share is the Death Note itself. In both versions, the notebook is the principal figure and is a means to kill people. However, what the movie doesn't reveal is that the true purpose of the supernatural book is to sustain the life of the Shinigami.
While the live-action movie faithfully follows the rules of Death Note — at least those that were shown — it disregards one important rule: Rule LXII. At the end of the film, Light survives because Mia burns the page where his name is written. However, Rule LXII states:
"Death will still take place even if that Death Note or the part of the note in which it has been written is destroyed, for example, burned into ashes, before the stated time of death."
Light Yagami
Light Yagami is the male lead of the Death Note anime series. He's a brilliant and popular high school student who excels at sports and anything else he sets his mind to. At home, Light's family adores him and, like his father, he holds a strong sense of justice.
In the beginning, Light intends to use the Death Note book to get rid of criminals and bring peace to the world. However, this noble idea is soon corrupted and he sets his sights on becoming a god. As Light is a highly skilled and intelligent young man, he's always able to stay a few steps ahead of the authorities and L, the detective trying to hunt him down.
Light Turner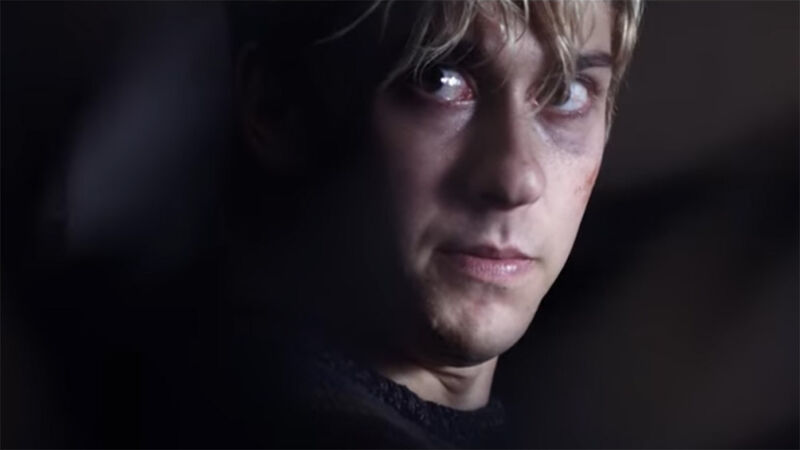 When we first meet Light Turner (Nat Wolff), he is a smart yet confused high school student who lost his mother in a hit-and-run accident. The known criminal, Antony Skomal, killed Light's mom but walks free due to legal technicalities. This injustice against his mother's death motivates Light to take matters into his own hands and he quickly becomes the infamous and mysterious figure who causes the heart attack deaths of criminals that the public dub "Kira."
While both versions of Light may be worlds apart, Netflix's Light Turner is a more relatable and sympathetic character than his anime counterpart. Light Yagami is a rare character, his academic and athletic achievements make him an oddity in the real world. So, Wingard's decision to make Light Turner a hormonal teenager who makes unwise decisions, like revealing the Death Note to a random girl, comes across as more relatable to younger audiences.
Anime L Is Calm, Cool and Collected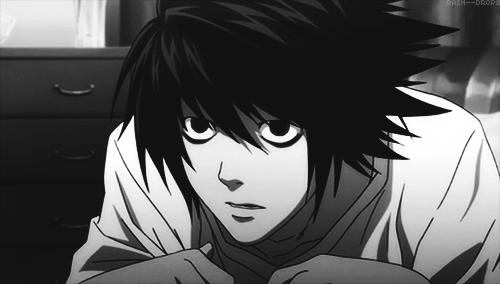 In the anime series, L is a world-renowned detective who takes on the challenge of catching Kira. He is a brilliant young man, but many doubt his abilities upon first meeting him because of his messy appearance. Despite the accolades of his peers, L lacks basic social skills and emotional expressiveness which make it difficult for people to work with him. Nevertheless, his tactics are effective in catching criminals and Kira.
Netflix L Is an Emotional Mess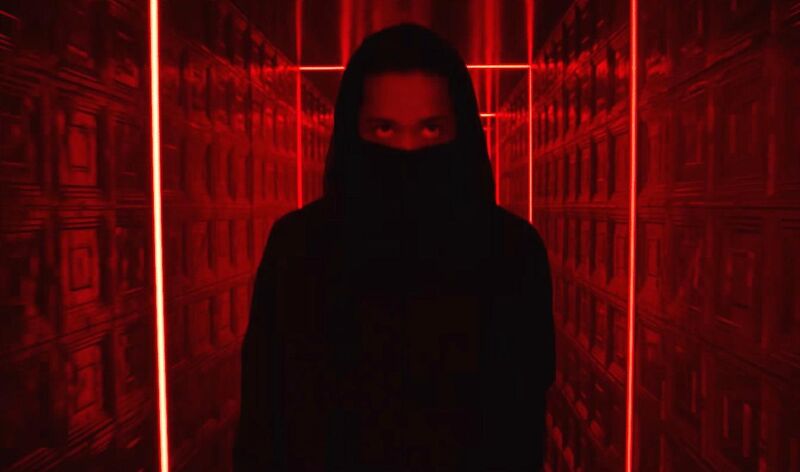 While Netflix's L (Lakeith Stanfield) is similar to his anime counterpart, his performance and delivery is much more passionate. This expressiveness is most notable when L's assistant, Watari, succumbs to the hand of Kira. Wanting to expose Light as Kira, L loses all control over his emotions and chases after Light through the streets of Seattle. This is something that the L of the anime would never do.
Misa Amane: A Love-Stricken Psychopath
Misa Amane is an aspiring model who seeks out Kira to thank him for killing the man who killed her family and to offer her help. Her gratitude and adoration for Kira initially fuels her actions, and she discovers — with the Shinigami Eyes — that Light is the original Kira. She soon becomes emotionally attached to Light and her love for him motivates her behavior.
Although her behavior is childlike, Misa can also be quite cruel when things don't go her way. So, when she takes on the character of Kira, she is more powerful and more careless than Light. Despite her shortcomings, she becomes Light's ally in his quest of becoming a god.
Mia Sutton: The Light That Fans Were Hoping For
While Misa first appears in episode 11 of the anime, viewers are quickly introduced to the live-action version, Mia (Margaret Qualley). The addition of Mia helps Light accomplish many things that he couldn't do alone. She's also the one making the hard decisions, like killing FBI agents to keep Kira's true identity a secret.
Although Mia and Misa are an essential ally to Light, their intentions greatly differ. Towards the end of the movie, the power of the Death Note consumes Mia and it wants her to become its keeper. It even goes so far as to add Light's name to the death journal. Anime Misa would never betray Light, but anime Light would have done it in a heartbeat if it meant saving his own skin. In this way, it seems that the roles of anime Light and Netflix Mia were switched in a good and unexpected way.
We Want More Ryuk!
Willem Dafoe did a fantastic job in bringing Ryuk, the God of Death, to life. Despite, not checking out the source material before committing to the film, Dafoe brings Ryuk's villainous wicked sense humor from the anime to the live-action adaptation.
The Netflix Ryuk, like his anime counterpart, is extremely bored and believes that you need to spice things up or suffer the consequences. And although Ryuk is memorable and stays true to the anime, there weren't enough scenes that showed his boredom and how he manipulated things behind-the-scenes.
Is It a True Adaptation?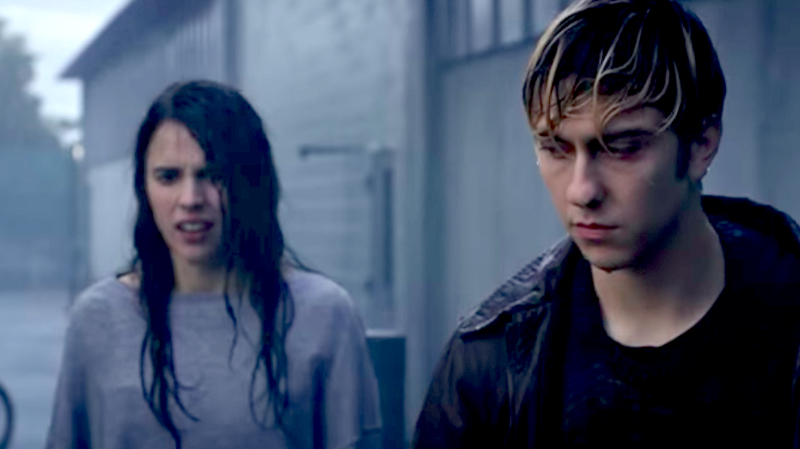 While Netflix's adaptation of Death Note wasn't a perfect adaptation of the anime, it's clear that Adam Wingard wanted to take the source material in a different direction. However, due to the lack of similarities between the movie and the source material, it's hard to call this an adaptation of the anime. Instead, a more accurate description would be that it's a Netflix film inspired by the Death Note anime and manga series'.