After months of keeping fans waiting, Nintendo finally decided to surprise fans with an impromptu Direct Mini. Instead of the company's usual half an hour presentations, this bite-sized showcase gave fans a glimpse of small and mid-tier titles heading to the Switch over the first half of 2018. From obscure JRPGs to unexpected remasters, this brief Switch showcase was light on the big hitters, instead opting to reveal a fairly solid (if safe) roster of Switch releases.
Here are the biggest announcements from the unexpected Direct.
 Dark Souls Remastered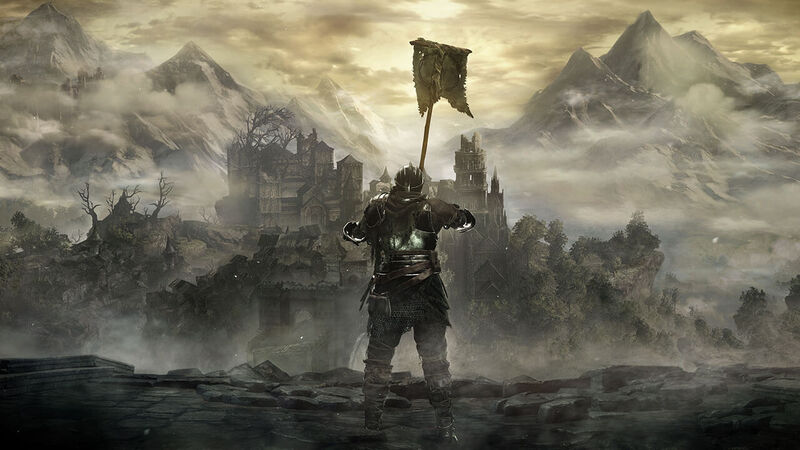 Switch fans, it's time to git good, because From Software's infamously difficult action RPG is coming to Nintendo's new hybrid. For the first time in the franchise's history, fans will now be able to brave the unforgiving land of Lordran on the go. Serving as a remaster of the PS3 and Xbox 360 release, this revamp of the beloved classic will run at full 1080p on the console and feature a revamped online mode that allows up to six players to either help (or hinder) each other on their quests.
The best news? There's not long left to wait. Bandai Namco have confirmed that Dark Souls Remastered will be launching on Switch on May 25th.
The World Ends With You Final Remix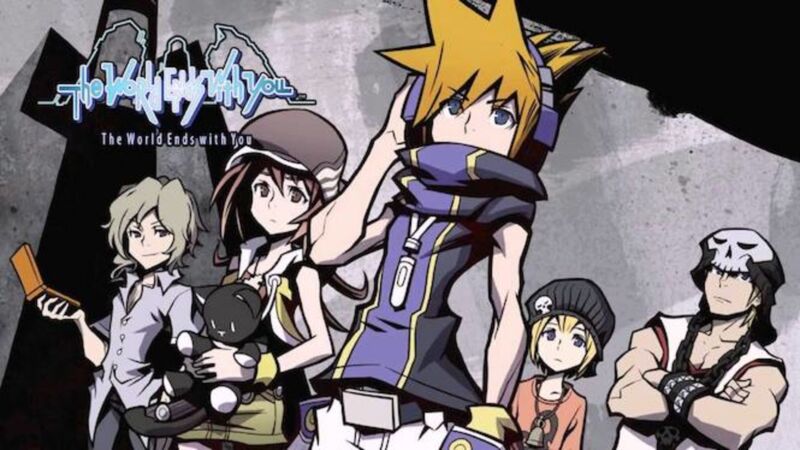 Switch fans — its time to get excited, because Square Enix is bringing one of its quirkiest JRPGs to Nintendo's hybrid. Ten years on from its original DS release, the publisher has announced a brand new remaster of the game. As well as featuring a nice new HD facelift, this 'Final Mix' edition also brings with it a brand new story-based scenario.
The original saw players battling foes across two screens simultaneously, fighting off enemies with both touch controls and the d-pad. This time around, players can choose between using either the Switch's touchscreen or the more traditional Joycon controls.
The World Ends With You is still arguably one of Square Enix's finest games. Thanks to its unique aesthetic, achingly cool soundtrack and brilliantly addictive combat, it's great to see this wonderfully refreshing release get a new lease of life on Nintendo's new console in 2018.
 Mario Tennis Aces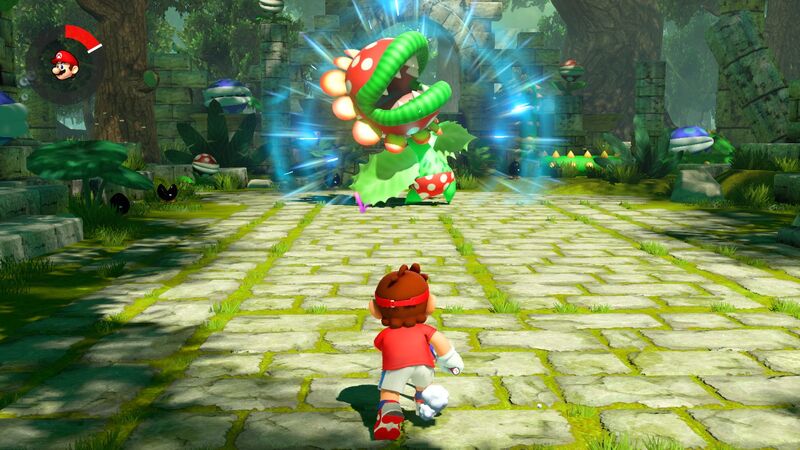 Ok, ok, we know that a new Mario Tennis game doesn't exactly sound like the most thrilling announcement, but this time, Nintendo looks to finally have given the fans what they want. For the first time since the Gameboy Advance's Mario Tennis: Power Tour,  Mario Tennis is featuring a fully fledged RPG mode.
Boasting boss battles and a plethora of different missions for Mario and co to undertake, this once arcade-y series looks to have finally returned to its RPG roots.
Sorry Golf Story, it looks like the king of sport-based RPGs is back.
Hyrule Warriors: Definitive Edition and Donkey Kong Tropical Freeze
Let's be honest, more Wii U ports were always going to happen weren't they? Previously released on both Wii U and 3DS, the Definitive Edition of Hyrule Warriors brings together both versions' exclusive content for the first time. As you'd expect, it also contains all the previously released DLC and renders the game at 1080p for the first time.
In a nice touch, this re-release will also allow players to slay hordes of skeletons in outfits based on Breath Of The Wild. This remake is coming to the Switch later this year.
Retro Studio's take on Donkey Kong also gets the same treatment. The hard as nails platformer will now feature a beginner-friendly mode, starring none other than the coolest ape in the jungle, Funky Kong. Donkey Kong will swing onto Switch on May 4th.
 Kirby Star Allies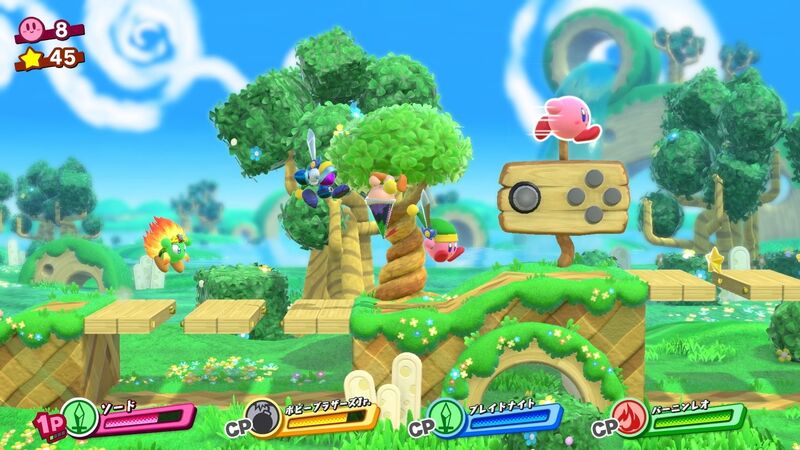 Today's direct revealed more about Kirby's upcoming co-op adventure. While we already knew that Star Allies was coming, details on the gameplay were thin on the ground. In the pink blob's side-scrolling Switch debut, up to four players can tackle missions together. In a nice touch, playing with friends will give players access to all new powered up attacks called Friend Abilities.
Yet, it's not just friends who will be fighting by Kirby's side. Thanks to the new item, the friend heart, our hero can now send these hearts towards an enemy to recruit them to the team too. Kirby Star Allies launches on March 16th.
 Everything else …
As you'd probably expect from Nintendo's new style of Direct, this 15 minute-long presentation was filled with back-to-back announcements.  This mini-conference also revealed that RPG series Ys is heading to the Switch with Ys VIII arriving this summer.
Fighting fans will be pleased to hear that tag team action is heading to Nintendo's new console. SNK heroines: Tag Team Frenzy is a spiritual successor to  SNK Gals' Fighters and once again sees the company celebrate its most popular female characters. Featuring local and online multiplayer, this stylish fighter looks to feature a ton of character customization options when it launches this summer.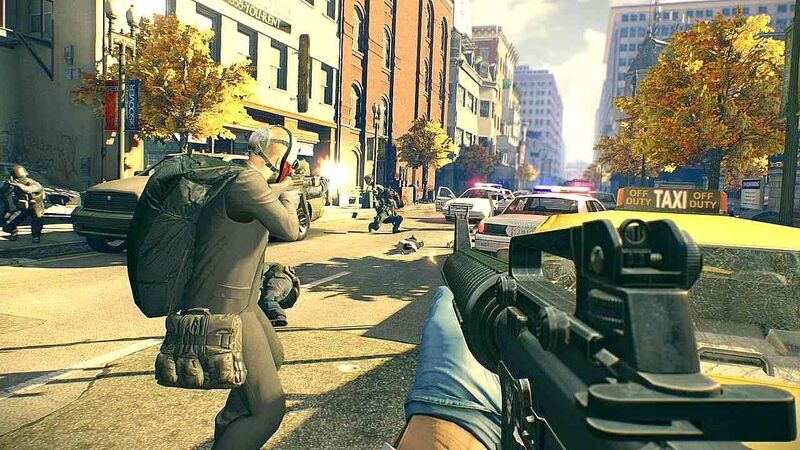 FPS fans weren't left out either, with the previously announced Payday 2 finally confirmed to be launching on February 23rd. The Switch version features a time-exclusive hacker character called Joy.
EA's intriguing indie, Fe, also got a release date and a Switch trailer, confirming that its ethereal adventuring will arrive on February 16th.
Finally, Nintendo confirmed a ton of new DLC. With a free update coming to Super Mario Odyssey next month, players can engage in a new leaderboard based activity — Luigi's ballon World. Pokken will also be getting two new fighters, Aegislash and Blastoise. Along with each fighter comes two support Pokemon, with the first DLC character and supports dropping on January 31st and the second arriving on March 23rd.
Finally, Mario and Rabbids players will soon be able to add Donkey Kong to their roster. Telling a brand new story in a new Donkey Kong themed world, players will be able to get in on the jungle-themed action this spring.