Thoroughly modern, effortlessly stylish, and packing a story that should resonate with all young people today, Persona 5 is comfortably one of the best JRPGs in years. It may demand over a hundred hours to see it through, but we'd make any excuse to spend time with those lovable Phantom Thieves again.
Thankfully, developer Atlus has made sure that we don't have to. It's not just fans who seem to love the quirky Japanese franchise though — its creators seem equally smitten. Becoming something of SEGA's new cash cow, you can already re-experience Persona 5's story via an anime, manga and even a stage play. Meanwhile, its characters have found their way into spin-off games like 3DS dungeon-crawler Persona Q2 and can even be seen strutting their stuff in Persona 5: Dancing in Moonlight.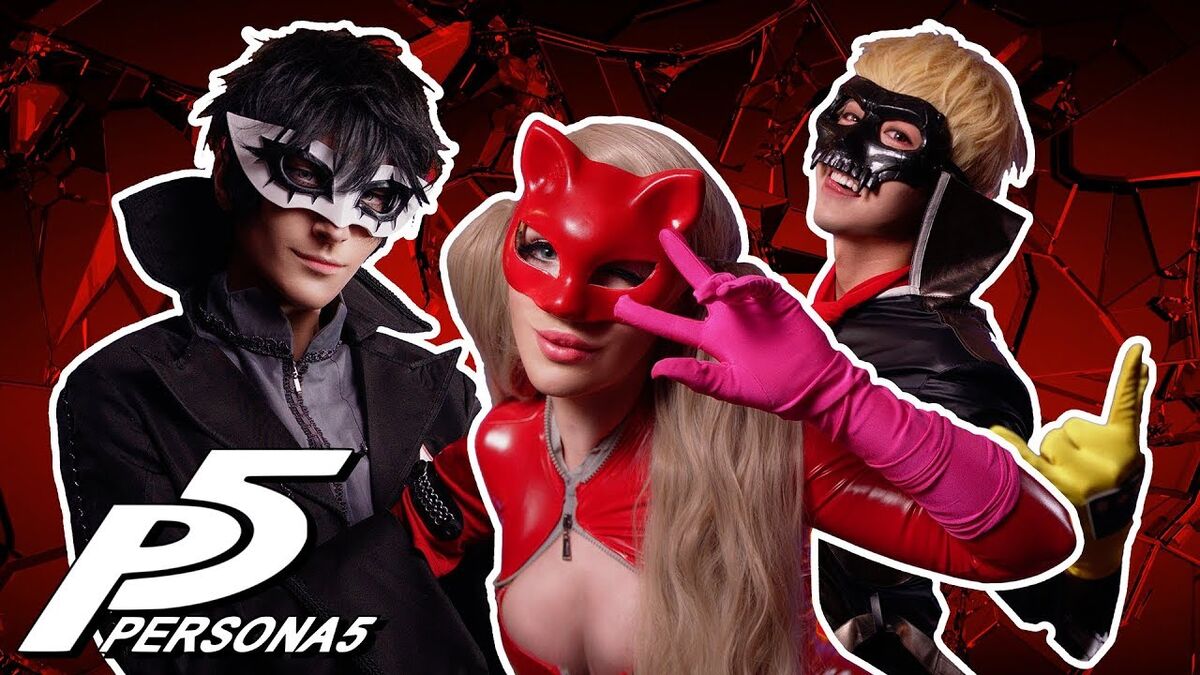 If that wasn't enough Persona for you, there's the upcoming Personal 5 Royal — an expanded edition of the original game — which weaves in new characters, new locations, new activities, and even an extra school semester's worth of story.
Still, as great as Royal looks — it's still largely the same game that fans have played. Which is why we're surprised that no one is talking about Persona 5's proper sequel. If you're looking for a true continuation of Joker and co's adventures, then Persona 5 Scramble, which releases in Japan on PS4 and Switch later this month, needs to be on your radar.
Not Another Musou
When the game was first revealed last April, you could say the initial fan reaction was that of disappointment. Firstly, as the project was teased with the abbreviation 'P5S', many believed it meant a port of Persona 5 to the Switch, which would've made sense after Joker's surprise addition to the roster of Super Smash Bros. Ultimate. Secondly, it turned out to be an action game co-developed by Omega Force, the same team behind Hyrule Warriors and Fire Emblem Warriors. In other words, it's another 'musou' game.
These typically drop you into huge arenas where you single-handedly hack and slash your way through whole armies. What feels at first empowering quickly gets repetitive. At best, the Warriors licensed spin-offs make for cool fanservice – after all, what other Zelda game lets you kick ass as the titular princess herself? At worst, would it mean Switch players get denied the full-fat Persona RPG experience and have to make do with a shallow button-mashy version instead?
Yet after a hands-on with the Japanese demo, we're confident that Scramble isn't just a cynical cash-in but stays very true to all the things we love about the Persona series.
In truth, Persona 5 already was a huge leap over its PS2 predecessors, with bespoke environments that employed a bit of action and stealth, similarly implemented in Persona 5 Scramble so you can zip up poles or sneak behind enemies. Even turn-based battles felt almost like real-time just because of how commands were mapped to different buttons instead of just menus. Likewise, Scramble's real-time hack-and-slash takes cues from Persona 5's turn-based mechanics, from exploiting weaknesses and triggering All-Out Attacks to freezing the action when selecting Persona skills.
In other words, it still feels like you're playing as Phantom Thieves instead of Phantom Warriors.
A Sequel in Narrative and Style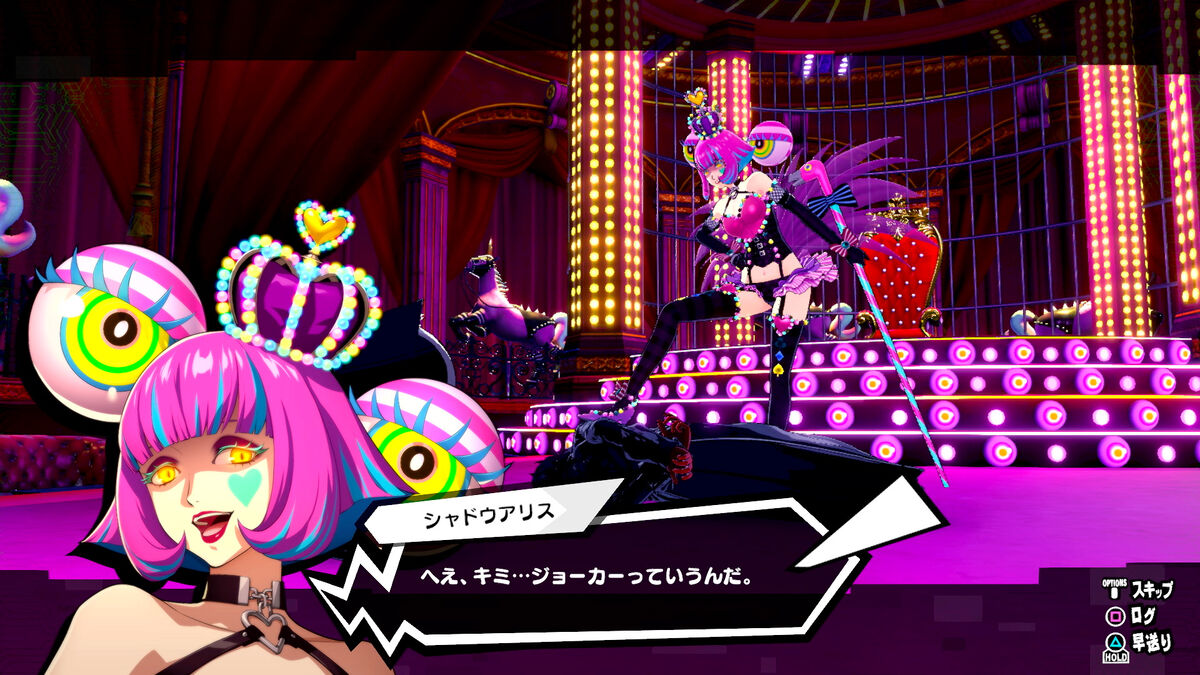 Most importantly, when you're not running around beating up shadows, the rest of the game looks every bit like Persona 5, from the excellent anime character portraits to the incredibly stylish UI that permeates from the dialogue to the menus. In fact, put a Scramble screenshot from Cafe Leblanc or Shibuya side by side with one from Persona 5 and you probably wouldn't be able to tell the difference. If you didn't know any better, you'd think it was simply continuing the Phantom Thieves' story where it left off.
And a direct sequel is exactly what Persona 5 Scramble is. While even its most hardcore fans have been left confused as to whether the game's events are canon — make no mistake, Scramble is the real deal. Set six months after the events of Persona 5, the police are still investigating the Phantom Thieves, the oldest members of the group Makoto and Haru are now in college, and while there don't appear to be Palaces and hearts to steal, a new assistant AI app called EMMA draws our heroes to a parallel dimension where shadows run riot.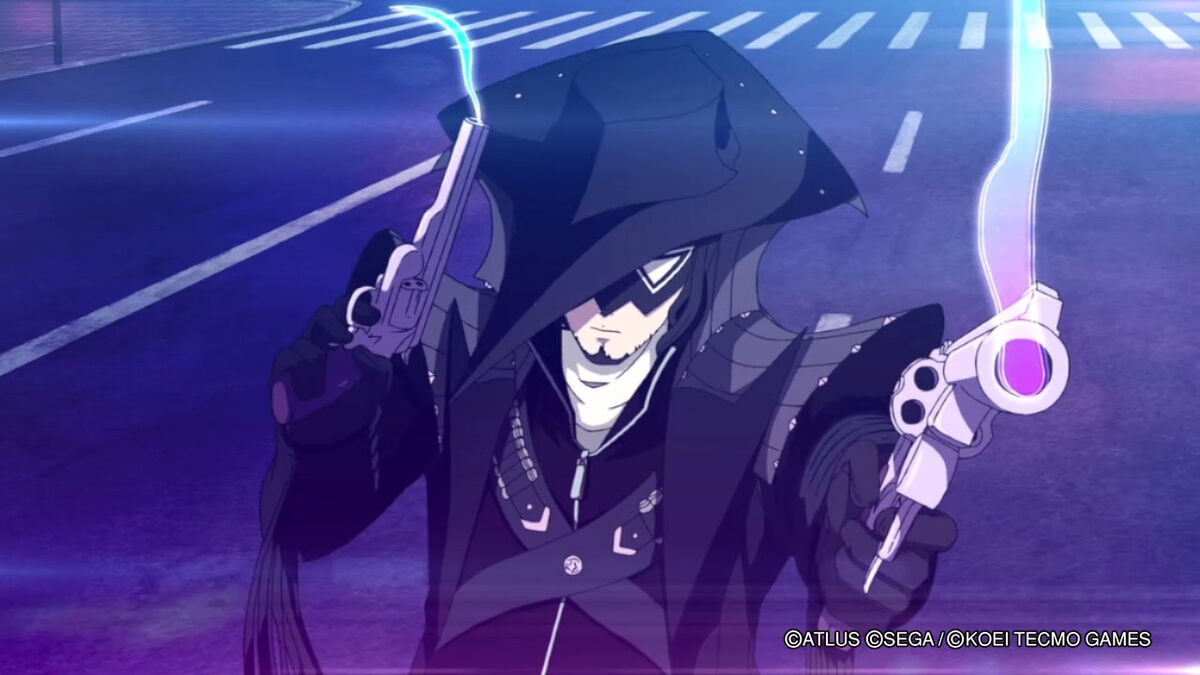 Despite being a different genre, by retaining consistent visual and storytelling styles, Persona 5 Scramble feels much more like a natural sequel to Persona 5 than the respective spin-offs Persona 4 had, all which were considered canon yet had their stories delivered like a visual novel (not to mention that Persona 4 Arena had multiple fighter routes that would contradict one another).
Of course, it could've been easy to make Persona 5 Scramble a mash-up of the whole Persona series, like other musou spin-offs. This had been the case in Persona Q2, though that story only worked by going outside of the canon, conveniently set between dream and reality so that no one remembers anything afterwards. Kudos to Atlus then for sticking to storytelling over fanservice this time.
Going on a 'Persona 5' Holiday
If the title screen music giving off groovy summer disco vibes isn't already a hint, the story sees the Phantom Thieves getting out of Tokyo for a holiday road trip together. Taking in the sights all over Japan from Sapporo to Okinawa, it's a nod to the original game's concept as a backpacking travel story. Japanophiles who treated Persona 5 like a postcard-perfect bit of tourism around Tokyo are in for a treat.
While Scramble doesn't yet have a confirmed release in the West, we can't help but think that it would make the perfect game to take on holiday. In other words, it deserves to be a hit on Switch. The game's producer Daisuke Kaneda has also been quoted in Japanese magazine Nintendo Dream saying that you don't need to have played Persona 5 to enjoy Persona 5 Scramble. That should hopefully assure Switch owners and newcomers that they'll still be in for a substantial standalone Persona experience.
Nonetheless, let's hope this doesn't rule out a Switch port of Persona 5 in the future. In the same way that Persona 4 Golden was a perfect fit on Vita, Atlus just needs to bring all these fantastic JRPGs over to Nintendo's platform where you can take your time and enjoy stealing hearts no matter where you are.