With excitement building around Amazon's proposed big-budget, small-screen series based around JRR Tolkien's Lord of the Rings, we asked Peter Jackson for his thoughts while he did the rounds promoting his latest literary adaptation for the big screen, Mortal Engines, which he's produced. Jackson, of course, is the man behind the epic big-screen adaptations of Tolkien's masterwork, as well as The Hobbit trilogy which tells the story leading up to the first of the LOTR trilogy, The Fellowship of the Ring.
The new series will reportedly tell the story of LOTR protagonist Aragorn as a youth, and then a young man. For Jackson, it presents an opportunity to sit back and enjoy Tolkien on screen for the first time in his life.
Could Jackson Yet Get Involved?
"It's interesting," says Jackson. "I would hope to just be able to go into a Tolkien story and enjoy it like an audience member, which I've never been able to do. It's one of the things I've missed out on, as people have enjoyed the movies we've made but I haven't enjoyed them because I've made them. So even though we made the films that we wanted to see, you can't see them properly, you can't clear your head. So the thing that I am hoping is, if the series gets made, that I can just sit back and watch some Tolkien that I haven't been part of… if I don't get involved with it. So that's what I'm looking forward to."
It's early days but Amazon is apparently planning for five seasons at this stage. Jackson, though, says he's not jealous that they'll get to tell a Tolkien story across a greater length of time – because he reckons he had ample for his movies.
"Well, we spent quite a bit of time… I think the extended cuts of the Lord of the Rings films are over 12 hours, so our three movies are about the length of a series," he says. "So we didn't stint, we didn't hold back. We had a decent length."
Young Aragorn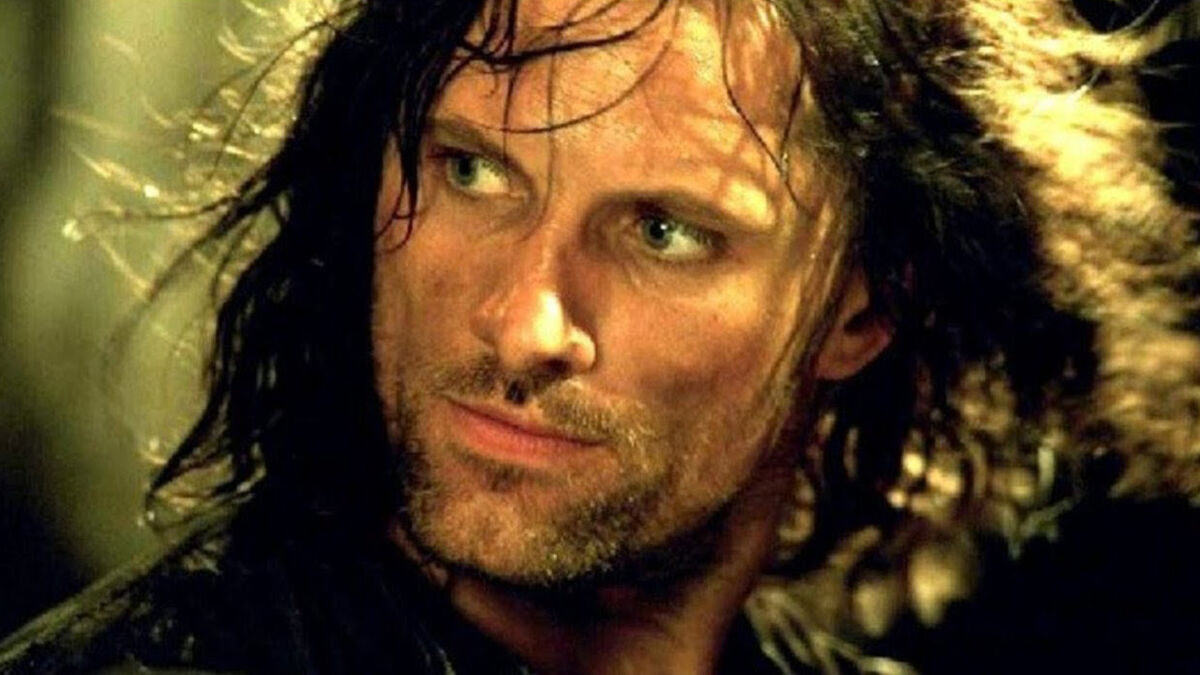 Jackson's collaborator, Philippa Boyens, who co-wrote the screenplays for The Lord of the Rings and The Hobbit trilogies is also looking forward to seeing it come together.
"I think it's going to be a great venture, she says. "There's a lot of story left to be told. It'll be interesting to see how they want to tell it."
So who do they think could play a young Aragorn?
"It'll be interesting to see what they do with casting because I know that they, from what I understand, want to try to have a series and a world where it sort of fits with the films; they want to keep the designs," Jackson says. "So I guess they'll just have to find an actor who's … young Aragorn is hesitant, he hasn't the confidence of being a king yet, which is obviously the story of The Lord of the Rings — how he becomes the king. And he lives in Rivendell most of the time [in this new series] so…"
Philippa thinks whoever they cast will have their work cut out.
"It depends on which part of the story you're telling," Boyens begins. "If you're telling [the story of Aragorn] hunting Gollum, you're getting closer to the [Aragorn in Lord of the Rings]. You need someone with some range there because he's probably going to have to start young and then move towards the Aragorn we know. So you need a phenomenal actor. Big shoes to fill…"
Quite.
Mortal Engines hits screens in Australia on December 6, the UK on December 8, and the US on December 14.