The PlayStation 5 has finally arrived in stores (and many a doorstep) and while it's always exciting getting your hands on a brand new console, let's face it – the new and upcoming games are the real selling points. With an ultra-fast SSD, ray tracing and the PS5's increased power, the next generation of games are going to be an immersive experience like never before. But with a number of adventures to choose from, let's take a look at which games you're most excited to jump into!
Marvel's Spider-Man: Miles Morales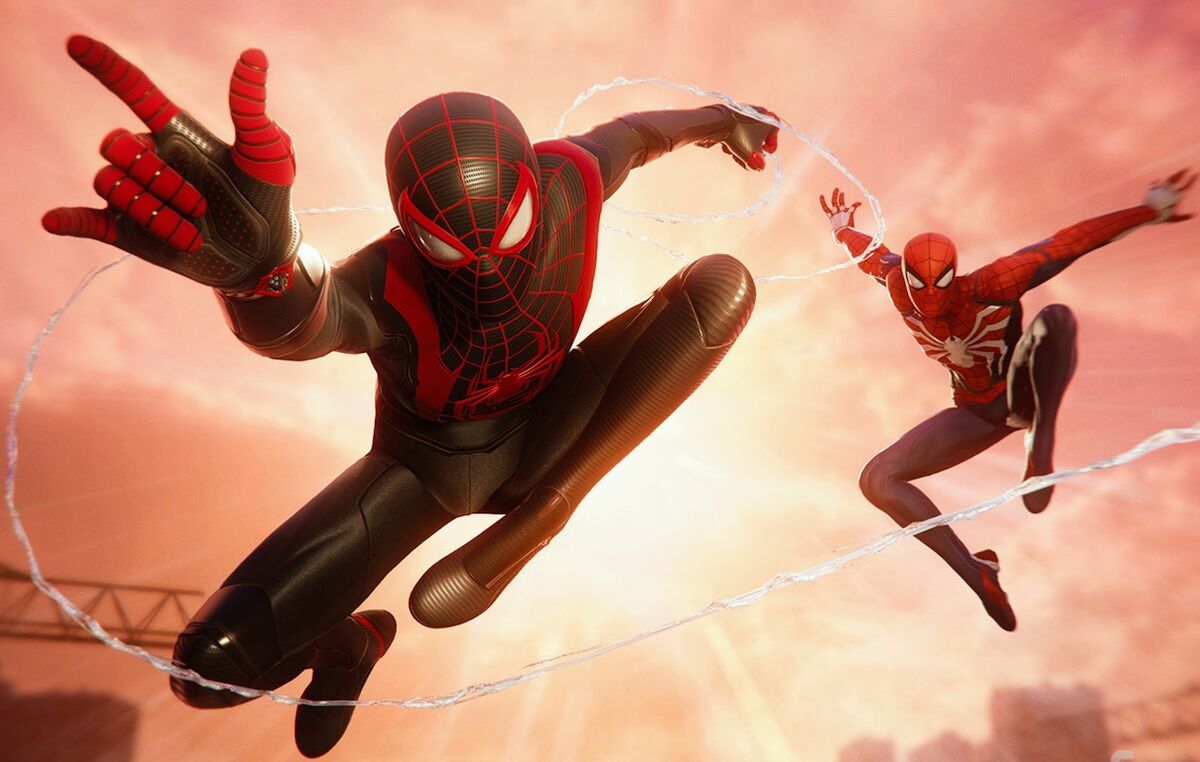 First up (in the news that will surprise absolutely nobody) our community poll revealed that the most anticipated PS5 game among players was none other than Marvel's Spider-Man: Miles Morales. At the time of publishing, 45% of 3077 voters picked the Web-Slinger's solo adventure as the title they were most excited to pick up – and of course, the game quickly debuted to raves when it was released alongside the PS5 earlier this month. Insomniac Games' first incredible Marvel adventure is the reason one of our voters chose the upcoming sequel, with Tōya Cremation noting on Fandom's PlayStation wiki, "I loved the first Spider-Man game so Miles Morales for sure."
The game follows the young Wall-Crawler after moving to Harlem in the midst of a growing war between the Roxxon Energy company and a high-tech group of criminals run by the Tinkerer. With new bio-electric powers and stunning costumes (that Spider-Verse suit!), Miles Morales freshens up the already impressive playground of New York.
Horizon Forbidden West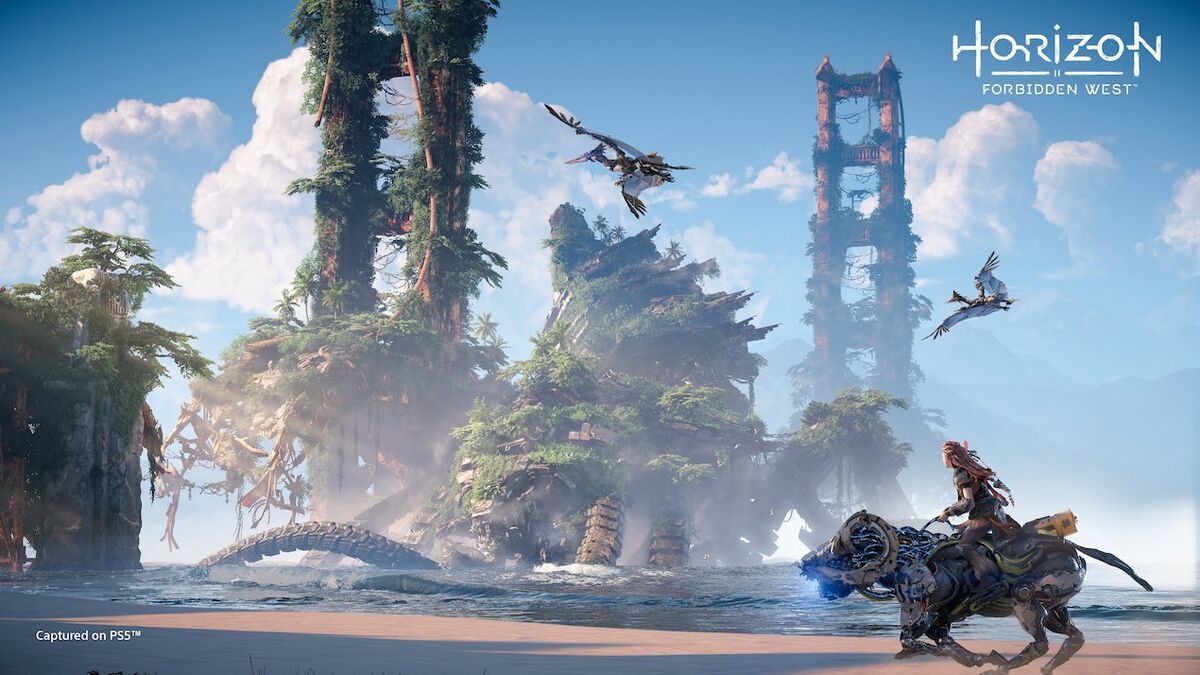 Snapping at Miles' heels is Horizon Forbidden West, the sequel to the hugely successful PS4 exclusive, Horizon Zero Dawn. Players once again travel across a cybernetic post-apocalyptic future filled with behemoth robots. 18% of our voters picked the Guerilla Games title as the adventure they're eagerly awaiting, and who can blame them? It's arguably one of the best open-world titles of the last decade, or at least Bluerabbit42 thinks so anyway, saying "I'm super excited for Forbidden West! I think Horizon is very underrated, it's the best game I've ever played."
Aloy's first journey sent her on an incredible mission of self-discovery. But Horizon Forbidden West sees her hunt the source of a mysterious plague… Gulp. But anyway, the new title's hugely expansive world takes her to the ruins of Utah, Nevada and San Francisco. The PS5's increased power and reduced loading times will help plunge players into new environments as Aloy explores vast oceanic locations on her quest. Annoyingly, players will have to wait until 2021 to continue Aloy's story.
Demon's Souls
It's not all about sequels and spin-offs though, because 12% of gamers are excited to battle across Boletaria and die over and over again in the Demon's Souls remake. Never mind remastered, Bluepoint Games and SIE Japan have completely rebuilt the terrifying game from the ground up. Demon's Souls features fine-tuned graphics and a new mode called "Fractured World" which completely reverses the map layout. Demon's Souls also gives fans a smaller loadout, so there'll be a much more limited capacity for carrying items like Healing Grasses. Creative Director Gavin Moore revealed to Polygon that the studio wanted to hone the brutal experience rather than reshape it – honoring the work previously done by FromSoftware for the PlayStation 3.
Ratchet & Clank: A Rift Apart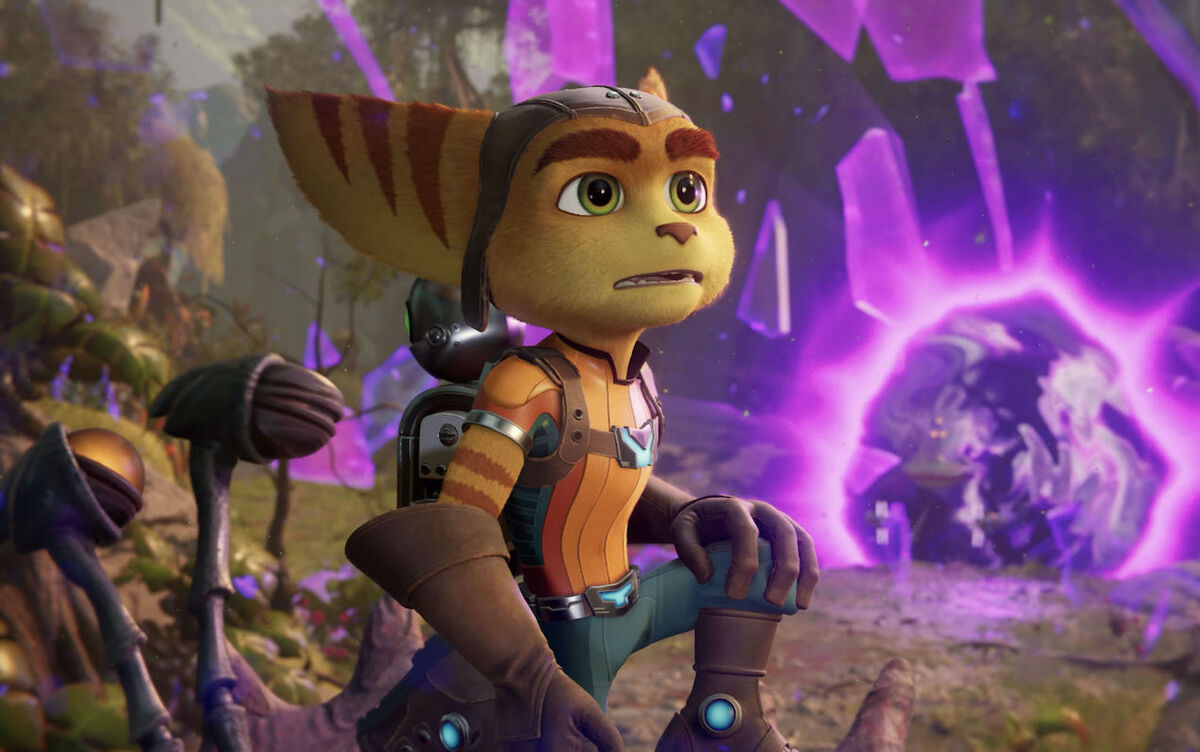 However in our poll there was a 5% minority who are more excited to see the next chapter in the Ratchet & Clank series, A Rift Apart. The second title from Insomniac Games in the list follows on from 2016's Ratchet & Clank as they hurl themselves through alternate realities and tackle Dr. Nefarious from meddling with a dimensional collapse. Into the Clank-Verse we go! The PS5's processing power means players will have to deal with a larger assortment of enemies in each world they travel to – while it also looks to limit loading time so the adventure feels seamless. Fans have loved the duo's journey since the first game arrived in 2002, with Ticklishpicklewickle explaining "I have been a massive Ratchet and Clank for nearly my whole life, so for sure gotta go with the new one 😍😍."
Did we mention A Rift Apart features a playable female Lombax from another dimension? Not much is known about the mysterious character, so place your bets on if she's also called Ratchet. Or Ratcher. Or maybe in that reality SHE'S CLANK and the robot is Ratchet… Or not.
Stray
Okay, we're not mad, but only 1% of voters are most-excited for Stray. Who doesn't want to play as an adorable cat solving the mystery behind the disappearance of the human race in a world populated by robots!? Come on. It's like Detective Pikachu, but with less Ryan Reynolds and more cats. Stray was revealed as part of Sony's PS5 event in June, and it's fair to say that the internet fell in love with the wholesome footage of a cat with a little backpack.
One of our voters on the PS wiki, Gillian Castle, is just as excited as we are for Stray, saying "It's an interesting premise, and I also just love cats." Same Gillian, Same. The aforementioned interesting premise from Annapurna Games seems to have created an incredibly detailed dystopian future for players to explore. Sure, Stray won't arrive until 2021, but we're itching to get started. Although if one of those furry little bundles of joy gets killed by eerie androids, we riot.
And the Rest…
Interestingly, 19% of voters picked "other", with commenters jumping in to pick other titles they're most excited for – so it'd be rude not to give some honorable mentions! It seems many players are eager to head back to Midgard for the God of War sequel. Since the teaser for the 2021 sequel revealed that "Ragnarok is coming" it sounds like things are going to get even more destructive for Kratos and Atreus A.K.A. Loki. We're looking forward to Kratos' showdown with the God of Thunder, Thor himself, after that tantalizing ending in the 2018 game.
Another eagerly-anticipated release mentioned by voters was Deathloop which looks absurdly brilliant. Players become Colt, an assassin tasked with taking out eight targets on the island of Blackreef which is caught in a time loop, creating a never-ending night of partying, booze and depravity. If Colt doesn't kill everyone, the time loop resets – but he keeps his memories from each night. The game from Arkane Studios and Bethesda arrives in mid-2021 and features an action-packed blend of stealth-gameplay, parkour and all-out action involving firearms and melee kills. It looks like a lot of fun if you ask us.
Assassin's Creed Valhalla was another title mentioned by voters, which follows Viking raider Eivor as they get caught up in the eternal war between the Assassin's and the Templar Order. Players will establish their own settlement after invading England and will go up against King Alfred and the Saxons. The social stealth function allows Eivor to hide from enemies within crowds once again, while the skill tree pushes players to customize their fighting style alongside duel-wielding those impressive axes. Didn't manage to get aPS5 or Xbox Series X? Fear not, Valhalla is also available on PS4 and Xbox One.