At the Semi-annual Gathering of the Silly Hats Club (a.k.a. the Robot Chicken panel at NYCC), the cast and creators of the hit Adult Swim show entertained, shared clips from the upcoming The Walking Dead special, and struck a sexy pose.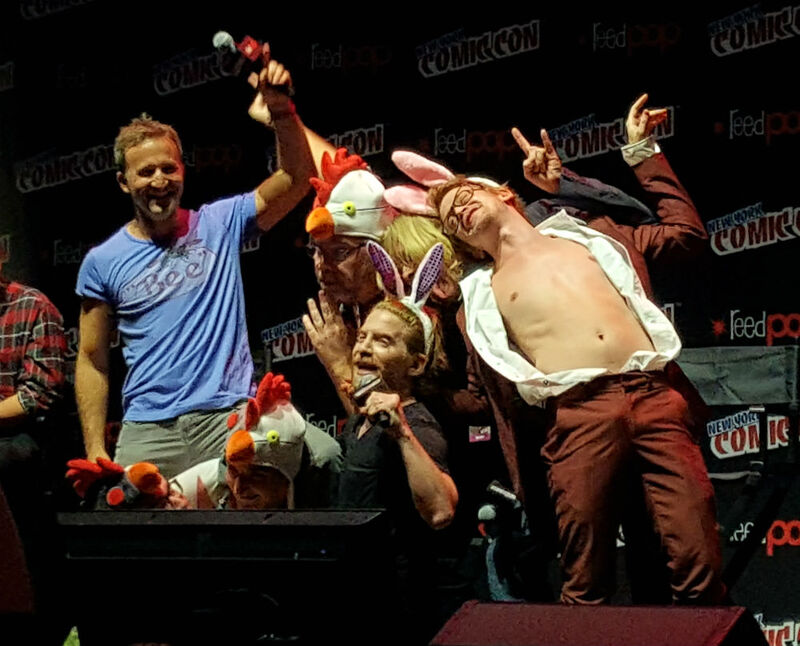 Wait, a Walking Dead Robot Chicken special?
After doing several Star Wars specials, a Christmas special, and three DC Comics specials, the Robot Chicken gang have set their sights on AMC's The Walking Dead. How exactly did that happen? Apparently, it's all about who you know.
"[Co-creator Matt Senreich] is so connected," co-creator and actor Seth Green said. "Matt has known Robert Kirkman for years, they're old buddies. They had one of their often dinners and he was like, 'I heard you're doing another DC comics special' and he asked 'Why don't you do a Walking Dead special?' "
Once they decided to do the special, it was just a matter of getting the actors from the hit series to voice their stop-motion counterparts. While Andrew Lincoln was (thankfully) able to voice Rick, initially Green and co-star Breckin Meyer had a "Rick-off", trying to prove who could do his voice most accurately.
The Robot Chicken gang worked directly with the folks behind The Walking Dead, and they were shocked with how much AMC allowed them to get away with.
"They let us do so much," Green said. "But they didn't like Fonzi jumping his motorcycle over Lucille when she caught the bullet."
"They really stand by the fact that Lucille can stop a bullet," Meyer said.
To make sure the bat actually could stop a bullet, Meyer and Green apparently did a test with "high velocity, predictable trajectory" nerf guns, but they only managed to shoot one another in the face.
Yondu and Harry Potter Can Sing
In addition to getting Andrew Lincoln to voice Rick Grimes, "The Robot Chicken Walking Dead Special: Look Who's Walking" also scored actual Walking Dead cast members Jeffrey Dean Morgan, Melissa McBride, Stephen Yeun, Norman Reedus, and Michael Rooker.
"Michael Rooker has the singing voice of an angel," Green said. "We were just trying to figure out how to share that with the world."
Rooker's singing voice was on full display in a short clip they shared, in which Merle sings his version of An American Tail's "Somewhere Out There."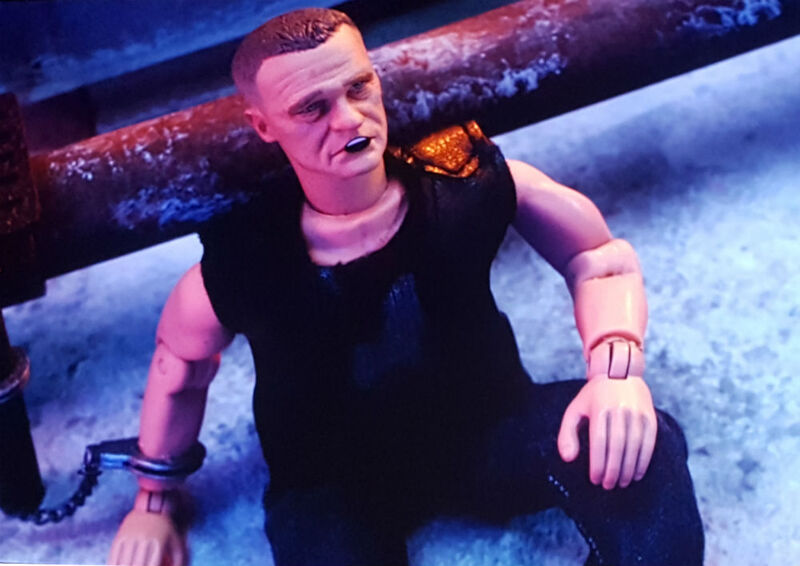 In addition to the cast of The Walking Dead, the special also features another magical guest star.
"You know who's a wizard at singing? Daniel Radcliffe," Meyer joked. The Harry Potter star lent his voice to a musical scene, portraying the leader of Terminus, Gareth.
Special Episodes, Parody Law, and Crossovers
Now that they've tackled The Walking Dead, fans wanted to know what other Robot Chicken specials might be in the pipeline. Given the number of toys available to use in shooting, a WWE episode seems like a match made in heaven.
"We've talked about that. I'm totally open to it. It requires a massive collaboration and I know [WWE] are cool about it," he said.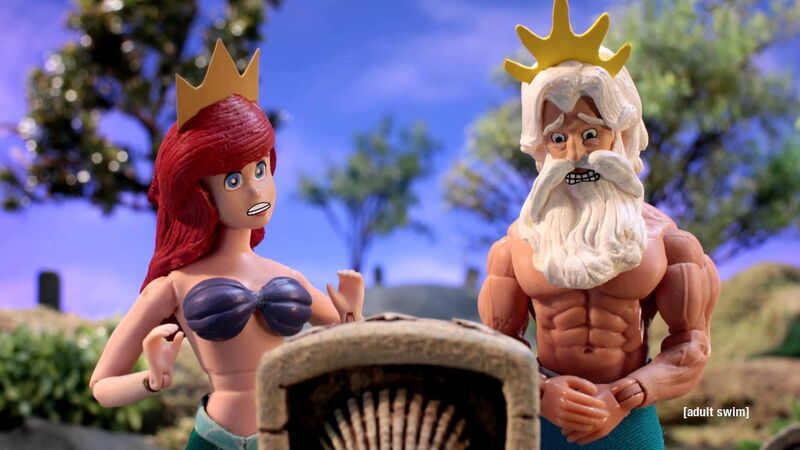 Senreich wants to do a Disney crossover but admits that it will probably never happen. Green agreed and explained the minutiae of parody law.
"Just like SNL and most free-parody usage in our country, we're protected under free speech. You can use the copyrighted stuff in a unique way. It's not about getting clearances, it's about doing your legal due diligence," he explained. "I spent the last 12 years studying this part of the law. I've got an honorary doctorate in free speech. Take me to court!"
The Robot Chicken Walking Dead Special: Look Who's Walking premieres Sunday, October 8 at midnight on Adult Swim.
Stay up-to-date with New York Comic Con news and all your favorite fandoms with our new FANDOM app. Download now on the Apple iTunes store or Google Play.