The Office is a long-treasured mockumentary series with many quotable moments and hilarious antics. One beloved tradition (well, beloved by one) is the Dundies, as Michael Scott hosts an awards ceremony each year to "honor" his employees. Each employee is awarded a small trophy and title to represent their contributions to the office that year. There have been controversial and odd titles such as the Busiest Beaver Award (misspelled as Bushiest Beaver), Doobie Doobie Pothead Stoner of the Year Award, and the Spicy Curry Award.
Two Dunder Mifflin employees describe this annual tradition perfectly. Pam Halpert so lovingly described it by saying, "The Dundies are like a car wreck that you want to look away from but you have to stare at it because your boss is making you."
Oscar Martinez hilariously states, "The Dundies are kind of like a kid's birthday party. And you go, and there's really nothing for you to do there, but the kid's having a really good time, so you… You're kind of there. That's… That's kind of what it's like."
Nevertheless, the Dundies mark a funny Office tradition and memorable storyline in the series, especially for the actors who received these infamous awards. Jenna Fischer ("Pam") and Angela Kingsley ("Angela Martin"), who host The Office rewatch podcast Office Ladies, recently recalled fond memories of the Dundie awards and shared that they still proudly display their Dundies to this day.
Let's explore the scenario where another beloved group took on the Dundies yearly tradition: Disney characters! First on the list is an award won initially by Jim Halpert (where he forgot to include his wife in the acceptance speech, but we won't get into that)…
Best Dad Award:
Goofy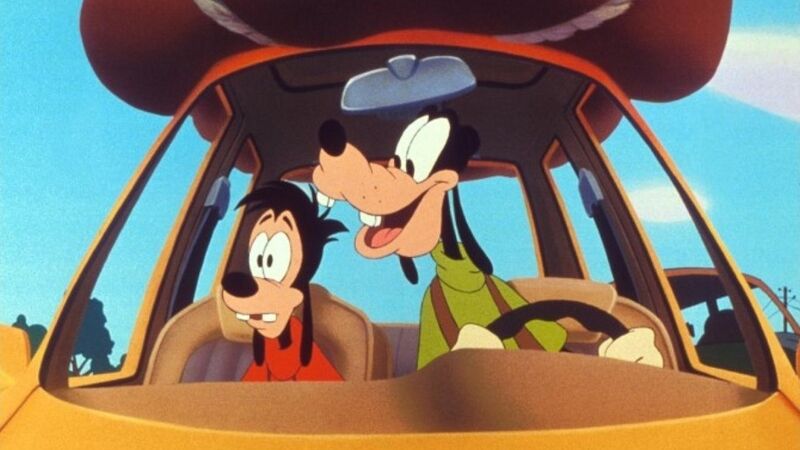 This year Goofy gets the award for his continued effort and sacrifices when it comes to raising his son, Max. We can see his dedication and devotion to his son in Goof Trip, A Goofy Movie, and An Extremely Goofy Movie, to name a few. Goofy always put his son first and shows him unconditional love while working less than thrilling jobs with difficult bosses to provide for his family.
Best Mom Award:
Kala
The strong but gentle momma gorilla to Tarzan went to extreme lengths to protect and care for her adoptive son. Kala continuously made an effort to ensure that Tarzan felt loved and accepted when he was with her, even if the rest of the jungle didn't always extend that same kindness. This brave and supportive mom truly deserves this award.
Longest Engagement Award:
Daisy Duck
Awarded initially to Pam for her long engagement to Roy, this award now goes to Daisy Duck. While not technically Donald's Ducks fiancé, I'm sure after over 80 years of dating, they are ready for the next step.
Moving on Up Award:
Simba
As we know in The Lion King, Simba is exiled after being blamed for Mufasa's death. He then leaves and meets classic characters like Timon and Pumbaa. Finally, after several years he returns to the Pride Lands to avenge his father's death and take back his throne. From exiled prince to king of the Pride Lands, this lion is moving on up.
Cutest Red Head in the Office Award:
Ariel
Erin, the receptionist after Pam, originally wins this Dundie award. And this time, it goes to someone equally as bubbly and passionate about life, Ariel, the Little Mermaid herself! She is picture perfect for this award with her beautiful long red hair.
Show Me the Money Award:
Scrooge McDuck
This money-obsessed duck springs to mind when deciding who to present this award. The Scottish uncle to Donald Duck, Scrooge McDuck, is absolutely perfect for this award. I mean, McDuck is known for literally swimming in money.
Hottest in the Office Award:
Hercules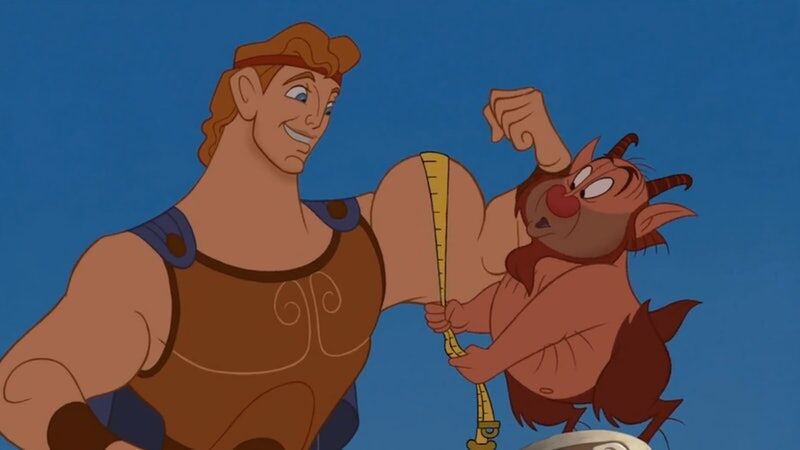 This award was won almost every year by Ryan Howard, the temp and disgraced exec. This time, it goes to Hercules, who had a serious glow-up after training under Phil, the satyr. From zero to hero, this literal Greek god wins the Hottest in the Office Award.
Grace Under Fire Award:
Mulan
Even with Mulan's clumsy beginnings, she exhibited incredible grace under immense pressure and sometimes literal military fire. As a result, she is the clear winner of the Grace Under Fire Award. A true fearless warrior.