We've all been there — falling into the vacuous black hole of series re-watching. We're used to having everything we love and are comfortable with right at our fingertips, and the convenience may be a credit to our TV habits, but often we're left with too much choice. Where can you start? Where can you find the good stuff? Well, that's what we're here for; here's a few shows to get you started on spicing up your binging.
Stargirl
Joining the likes of The Flash and Arrow in The CW's lineage of DC Comics-inspired series, Stargirl sees Courtney Whitmore (played by Brec Bassinger of Bella and the Bulldogs fame) who finds the mysterious Cosmic Staff in her basement and discovers her step-father's involvement in the Justice Society of America as the sidekick of Starman, her now-deceased father. The show follows Courtney as she trains to become the successor to the staff as Stargirl, and becomes the beacon of hope that rebuilds the destroyed Justice Society of America. It's an action-packed blast of comic book goodness to not only keep the blues of delayed superhero movies at bay, but to keep you entertained and riveted for 13 strong episodes.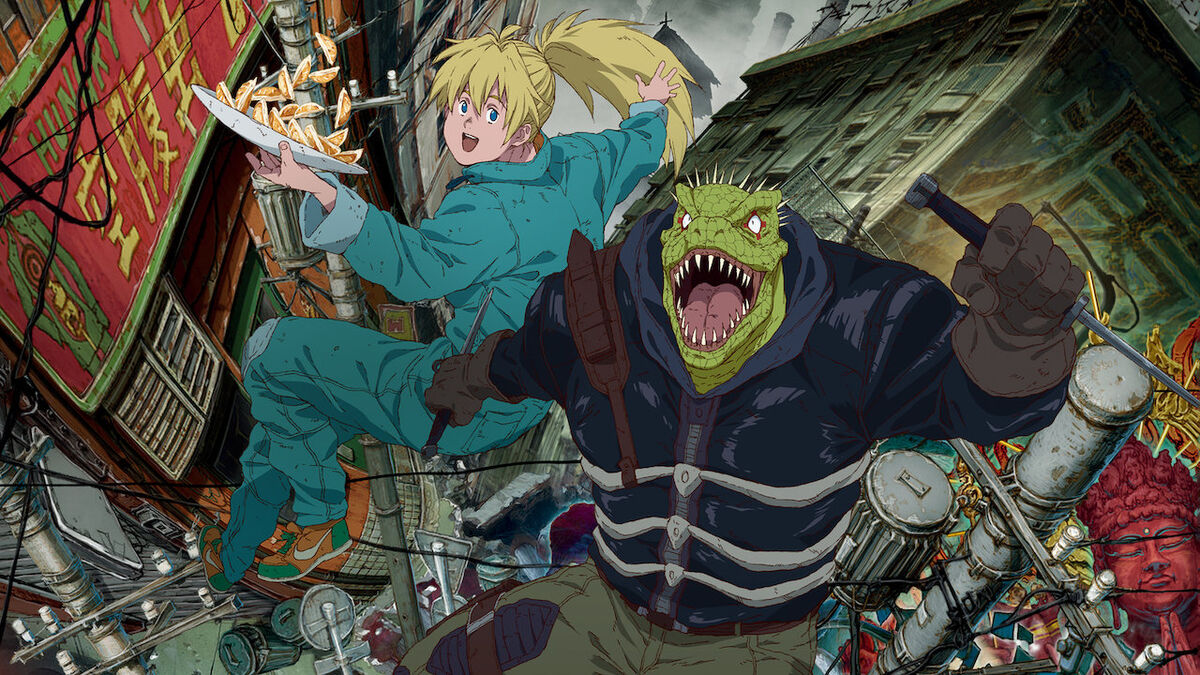 Dorohedoro
Dorohedoro is about as mad as anime series come. Set in a bleak city referred to only as "The Hole", a group of sorcerers have been quietly pulling citizens from the streets to conduct upon them grim experiments in the black arts. One of these victims is Caiman, a man with the head of a lizard and a rough case of Amnesia. As he and his new partner Nikaidou set off slaughtering sorcerers in a bid to reverse the spell, head sorcerer En sends a crew of mercenaries called Cleaners in order to stop them. The show boasts an enigmatic blend of 2D and 3D animation styles that help support its bleak and intricate visual style, and is packed with enough weirdness to gladly see you through the hyperviolence and darkness. It's unique, chaotic, and an absolute blast.
Hunters
Usually, a TV show that pits Al Pacino against a regime of Nazi war criminals in 1977 New York should be enough of a draw to garner a strong audience, but Hunters is much more than it seems on the surface. The show follows Pacino as Meyer Offerman, a Philanthropist who reluctantly invites Jonah Heidelbaum (Logan Lerman) into the ranks of his covert Nazi-hunting operation after the suspicious murder of his grandmother. The show pays homage to the crime thrillers of its era with its often quirky presentation, sees some excellent performances from its ensemble cast starring the likes of Carol Kane and Josh Radnor, and tells a powerful, exciting story you won't regret dedicating your time to. Plus, watching Nazis get killed provides great catharsis.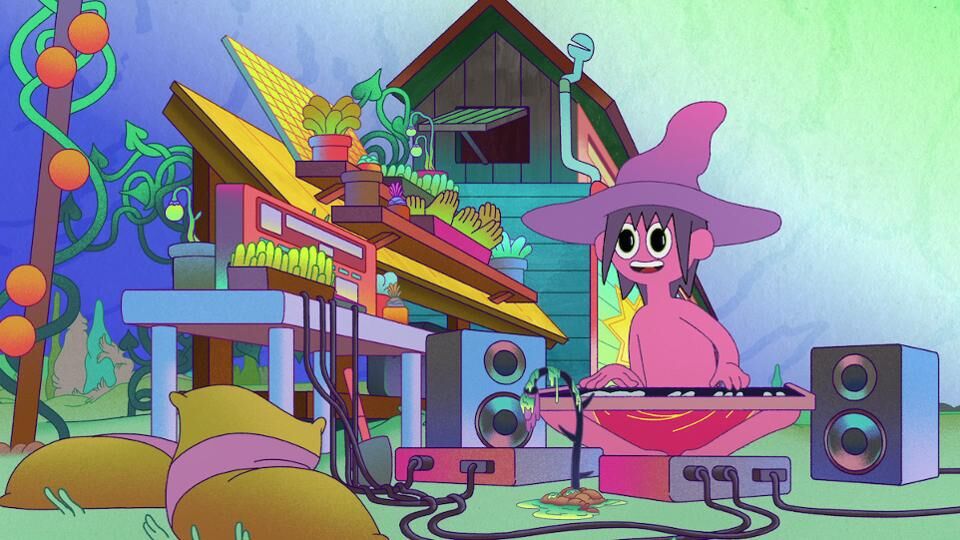 The Midnight Gospel
The Midnight Gospel is a sprawling, kaleidoscopic surreal dimension-hopping series which seems like a blast on the surface, but the knowledge that it's an adult animated concept developed by Pendleton Ward, the mind behind Adventure Time, only serves to make it sound even better. The show follows spacecaster (would you believe, that's a podcaster in space), Clancy Gilroy (voiced by comedian Duncan Trussell), as he hops through worlds close to apocalypse using an unlicensed multiverse simulator, interviewing their residents for his spacecast. The dimensions the show explores are vast and interesting, and each episode will take you to a new fascinating world beyond your imagination. It's trippy, colourful, peculiar, and just as great as you'd expect from Ward.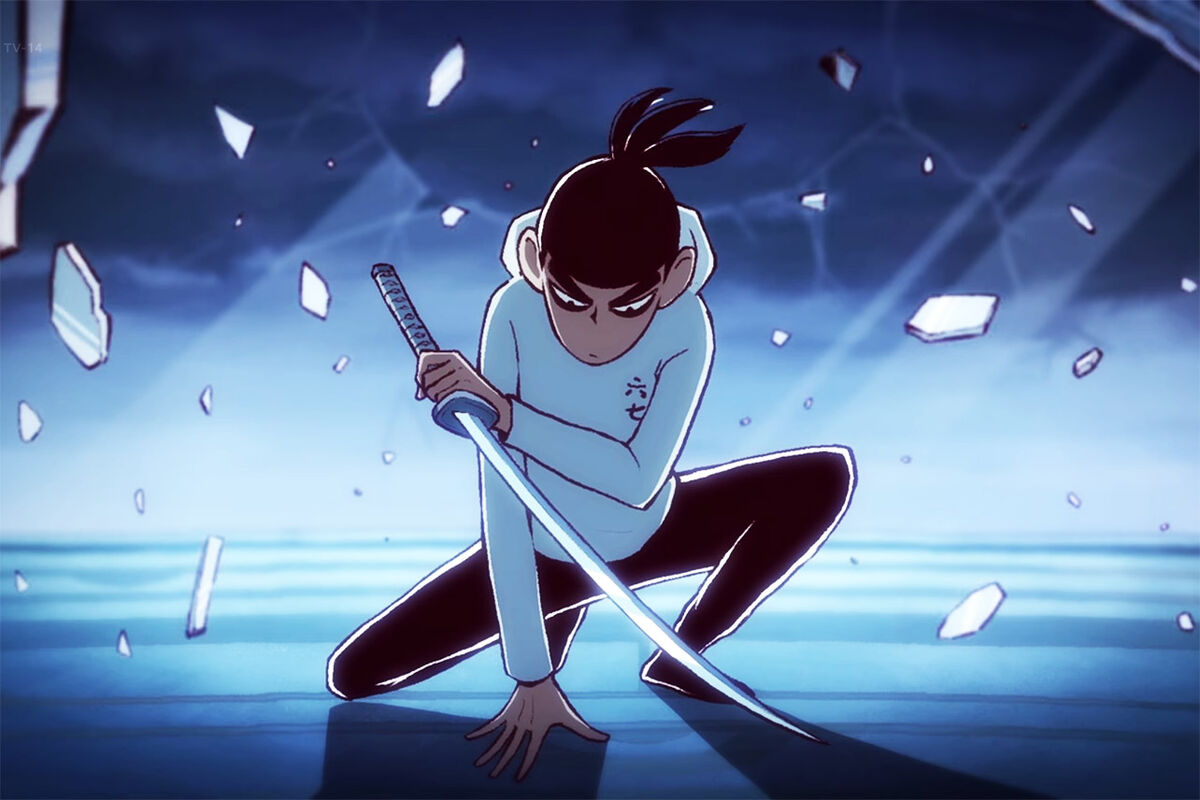 Scissor Seven
This Chinese animated romp sees a slightly incompetent hairdresser/assassin take on jobs in the killing field and stumble his way between a war between two powerful factions. It's beautifully hand-drawn, but that doesn't take away from its irreverent nature and quirky gags. It's a magnificently exaggerated and crude subversion of shows it of the same genre, and is as refreshing as it is funny. Scissor Seven is the absolute embodiment of irreverence and there's certainly no harm in it now being in its second season, so you've got plenty of it to catch up on.
These are just a few of the interesting series on offer across streaming services to help keep you away from the dangerous rewatches and spice up your watching habits; and given that most of these shows are only in their first season, there's no better time to get started with them!