For a character who hasn't even been around for a decade, it's notably impressive that Miles Morales already has stacks of comics, an award-winning, critically beloved film, and an upcoming starring role in a sure-to-be-hit video game under his belt!
Created to replace the dead Peter Parker in an alternate reality, Miles Morales has not only made the leap to the main Marvel Universe, but also starred in the film Spider-Man: Into The Spider-Verse and now in the Playstation-exclusive Spider-Man: Miles Morales game, which debuts on November 12 from Insomniac Games.
But who is Miles Morales and where did this ground-breaking character come from? The answer includes a veteran comic writer, an NBC sitcom, and lots and lots of comics!
The Community Connection
When Sony announced a new cinematic take on the Wall-Crawler following the end of the Sam Raimi/Tobey Maguire movies — which would go on to become the 2012 film, The Amazing Spider-Man — one name began to gain all sorts of traction online: Donald Glover. The actor and rapper, then starring on Community, was up front about his excitement at the potential for playing the role, especially on Twitter, though the part ultimately went to Andrew Garfield.
However, the idea of a Black Spider-Man was gaining steam and Brian Michael Bendis, the writer of the alternate reality book Ultimate Spider-Man, had decided to go a similar route with the renowned hero, coming up with Miles, who has an African American father and Puerto Rican mother.
Meanwhile, in the Community Season 2 premiere, "Anthropology 101," Glover appeared in Spider-Man themed pajamas as a nod to his campaign to play the character. Bendis later told USA Today that seeing Glover in the outfit was part of the inspiration for Miles' appearance when he made his debut in 2011's Ultimate Fallout #4. Glover's brief Spider-Man pajama appearance on Community would also go on to be included as an Easter egg in Spider-Man: Into the Spider-Verse, while Glover's connection to Miles would continue to play a role in the character's evolution in the years to come.
Ultimate Rewind
To fully understand where and how Miles Morales was introduced, we have to jump back even further to 2000. That's when Marvel launched an entirely new reality called the Ultimate Universe (also known as Earth-1610). The idea was to offer readers new versions of the House of Ideas' most popular characters that did not rely on decades of continuity and were more accessible to readers wanting to jump onboard.
Bendis launched Ultimate Spider-Man and chronicled the adventures of this new, younger version of Peter Parker for several years. After 160 issues, the Ultimate Universe version of Peter died fighting the Green Goblin. In the follow-up, 2011's Ultimate Fallout, the world came to learn that Peter wore the mask and mourned his sacrifice. And in the fourth issue of that limited series, Miles Morales made his less-than-auspicious debut, wearing an ill-fitting version of Parker's costume and just barely taking out The Kangaroo.
A New Hero For A New Age
Bendis and Miles' co-creator, artist Sara Pichelli, crafted that first story and then worked together on the next volume of Ultimate Comics: Spider-Man, which ran from 2011-2013. Along the way, readers got to know Miles, his police officer father Jefferson Davis, his mom, Rio Morales, and his uncle, Aaron Davis, who was also the supervillain known as The Prowler. In fact, it was at his uncle's place where Miles got bit by a spider, genetically modified by Oscorp, that had hitched a ride when Prowler robbed the lab.
Since this spider differed from the one that transformed Peter Parker's D.N.A., Miles developed both similar and different powers. He enjoys increased strength and agility as well as the ability to stick to walls and avoid trouble thanks to a Spider-Sense, though Miles' is not as sensitive as Peter's. However, Morales does also benefit from the ability to completely camouflage himself to his surroundings regardless of what he's wearing and also attack enemies with an energy attack he calls a Venom Blast. Like Peter, this Spider-Man also uses web-shooters to get around the Big Apple.
A Shift In Reality
Thanks to the multiple reality nature of comics, the original comic book version of Miles Morales eventually met up with the Peter Parker of the main Marvel Universe (known as Earth-616) in a series called Spider-Men. He also pitched in to help in the reality-threatening Spider-Verse crossover — inspiration for the eventual movie — but everything changed for him with the 2015-launching Secret Wars event series. This book starts with Earth-1610 literally crashing into Earth-616 with almost no one surviving. As luck would have it, Miles managed to sneak aboard one ship of heroes that made it into a new world which was created by Dr. Doom from pieces of other realities.
This group came to be after Doom had well established himself as the god of the new realm called Battleworld. Miles' presence was soon revealed and he fought alongside the other survivors to stop Doom's rule and return things back to normal. While Mr. Fantastic defeated Doom himself, Black Panther used the Infinity Gauntlet to recreate reality. However, not everything went back exactly the same as Miles Morales became a full-fledged denizen of Earth-616 and now firmly existed in the "core" Marvel Universe.
Peter Parker and Miles Morales began a teacher-student relationship in New York, with both of them keeping the name Spider-Man. The reshuffling of reality changed some of the previous details about Miles and his life, but offered even more avenues to explore.
In addition to starring in the 2016 series Spider-Man, Miles also joined the world's most prominent team of superheroes in All-New, All-Different Avengers, with characters like Sam Wilson's Captain America and Jane Foster's Thor, as well as Ms. Marvel . Since then, Miles became a major fixture in Marvel's Civil War II and Secret Empire events. He also eventually left the Avengers and joined forces with several other young heroes — including Ms. Marvel — in a group called The Champions.
Animation Domination
As his role in the comics expanded, Miles was making his presence felt beyond those pages as well. In 2015, he made his debut on Disney XD's Ultimate Spider-Man animated series in the Season 3 four-parter "The Spider-Verse" which brought together all sorts of spider-people from various dimensions (sound familiar?). Bringing everything full circle, he was voiced by none other than Donald Glover in those episodes, allowing Glover to portray a character he helped inspire. In the fourth season, Morales — now voiced by Ogie Banks — wound up back in the main reality of that series and stuck around, taking on the name Kid Arachnid.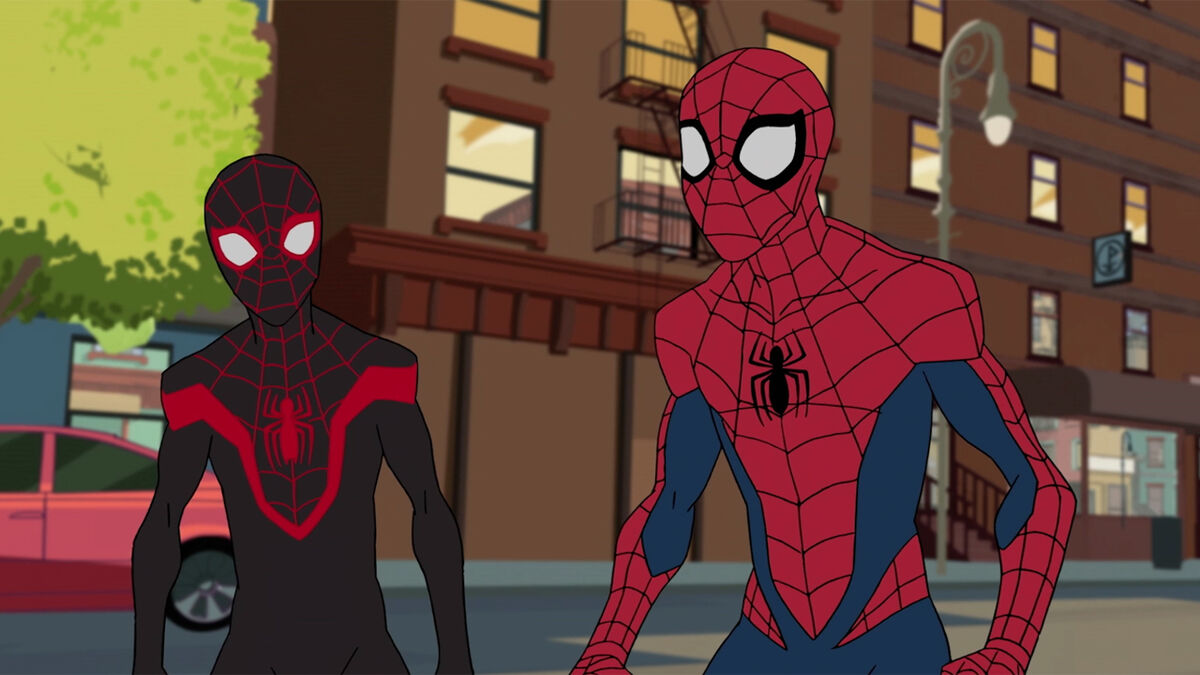 That series ended in 2017, but was soon replaced on Disney XD with a new animated series simply called Marvel's Spider-Man later that same year. In this show, Miles Morales goes to school with Peter Parker and winds up getting his own powers right from the beginning. Voiced by Nadji Jeter, Miles becomes a part of Parker's inner Spidey circle along with Gwen Stacy (Ghost Spider) and Anya Corazon (Spider-Girl). These animated appearances helped set the stage for a major media takeover that includes Miles' taking center stage in the upcoming Disney Junior show Spidey And His Amazing Friends, which is set to debut in 2021.
Playtime
Miles' popularity skyrocketed in 2018 with the release of two comic-inspired endeavors in other mediums. The first to drop was Marvel's Spider-Man (that name again!), a Playstation 4-exclusive game that mainly revolved around Peter Parker swinging around New York City taking on villains like the Kingpin and Doctor Octopus.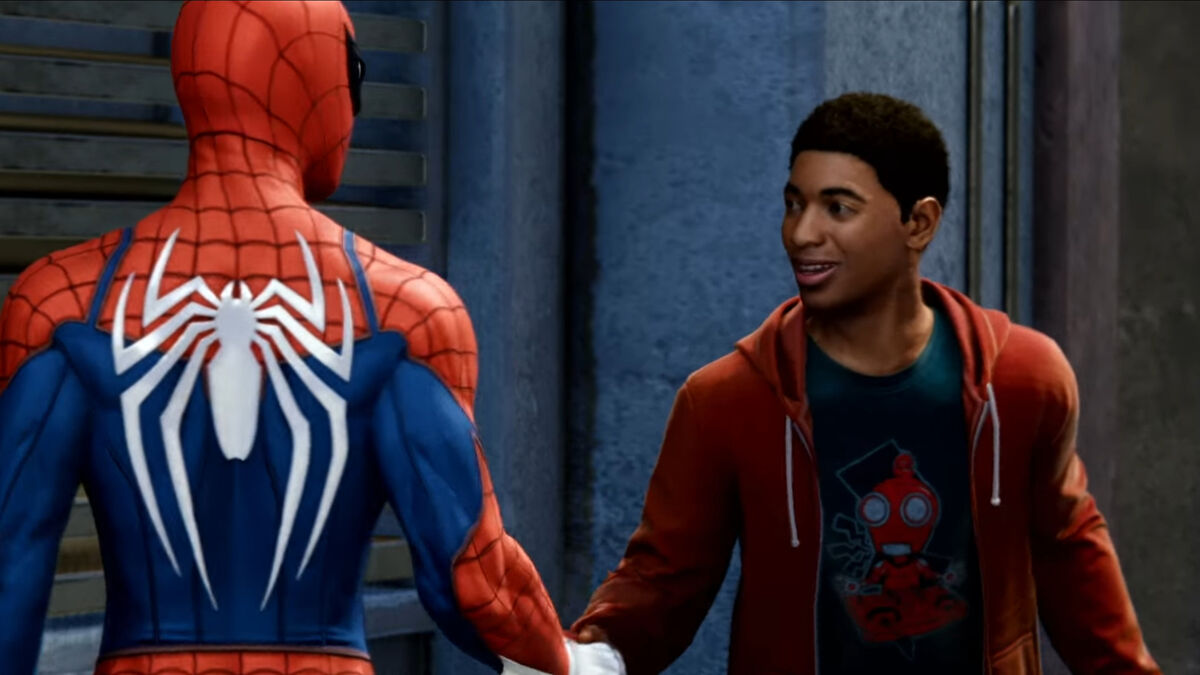 However, players did take control of the non-powered Miles Morales and Mary Jane Watson in certain sections. Instead of leaping around and webbing villains in the face, these portions of the game revolve around Miles and Mary Jane sneaking around levels, avoiding the baddies and getting important information for their pal, Spidey.
In the game, Miles — voiced by Nadji Jeter once again — loses his father, police officer Jefferson Davis, after he helps Spider-Man. Parker befriends the young man and encourages him to volunteer at the shelter run by May Parker. However, he soon becomes involved in the larger conspiracy involving Oscorp and even gets bitten by one of their experimental spiders, which leads directly into the sequel game coming out this year.
Sony reported that the critically acclaimed Marvel's Spider-Man was not only the fastest selling Playstation game of all time just a few days after launch, but that it sold 13.2 million copies worldwide after being on the market for less than a year.
Hitting The Big Time 
Morales wasn't done with milestones in 2018, though. That December , Sony released the CGI animated film Spider-Man: Into The Spider-Verse, starring Shameik Moore as the voice of Miles Morales. Written and directed by the combined talents of Phil Lord, Rodney Rothman, Bob Persichetti and Peter Ramsey, the film follows Morales as he comes to understand not only his newfound arachnid powers, but also his place in a multiverse filled with fellow spider-folks like Spider-Ham, Spider-Man Noir, Spider-Woman, Peni Parker and several others, including more than one version of Peter Parker.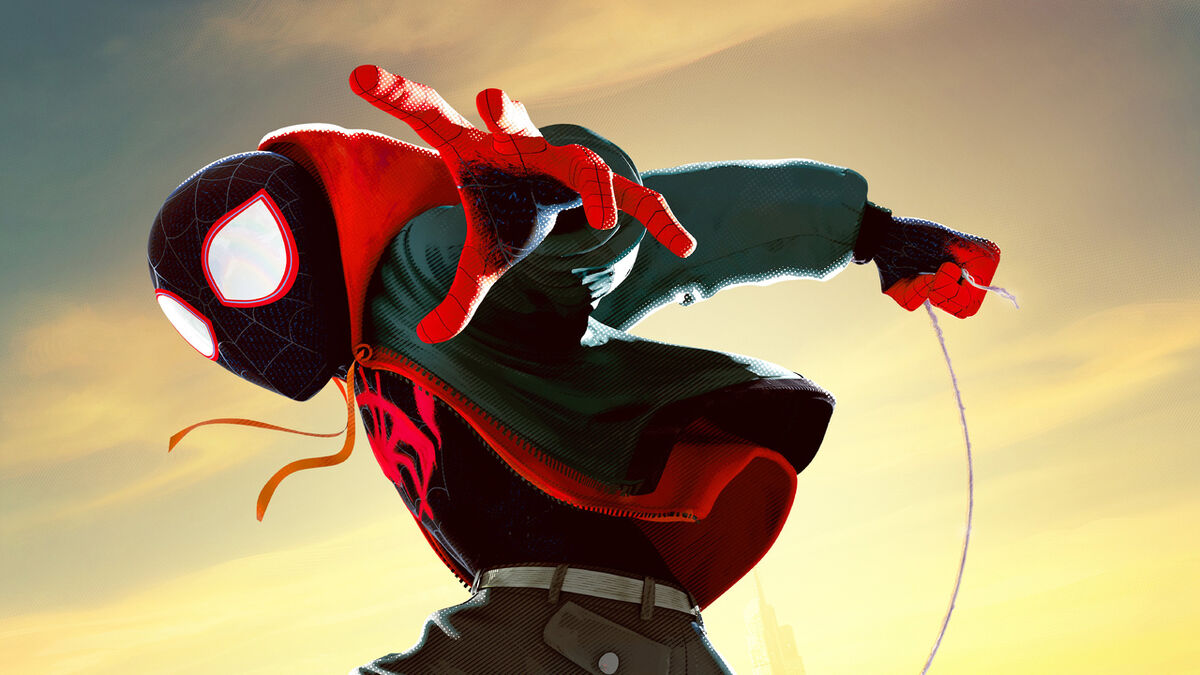 Together, the Spidey Squad must work together to stop Kingpin's efforts to abuse inter-dimensional travel for his own selfish purposes and also deal with other villains, most notably Miles' Uncle Aaron, The Prowler. In addition to introducing Miles Morales and his story to another large audience who'd never seen him before, the film also opened minds to just how great an animated superhero flick can be.
Backed by rave reviews, Spider-Man: Into the Spider-Verse earned $190 million in the States and $375.5 million worldwide, and went on to win all sorts of awards, including the Best Animated Feature Film prize at the Academy Awards, the Golden Globes, and the Critics' Choice Awards. Into the Spider-Verse remains one of the best reviewed superhero movies ever, earning a 97% fresh rating on Rotten Tomatoes. A sequel is in the works for 2022.
A Live-Action Miles? 
Of course, you can still find Miles Morales swinging through the pages of various Marvel Comics. He headlines his own book, Miles Morales: Spider-Man, which continues to explore the young man's adventures. He's also entwined in the Outlawed event going on at Marvel that revolves around his longtime friend Ms. Marvel sparking a law requiring for teen superheroes to register with the government.
With so much heat behind this still-relatively-new character, it seems like only a matter of time before he makes the leap to live action. In fact, Miles' uncle, Aaron Davis, actually did appear in Spider-Man: Homecoming, played by… Donald Glover! This version of Aaron notably does mention his nephew to Spider-Man/Peter Parker, but as of now, Miles has yet to appear on screen in the MCU. However, as both the MCU and Sony's own realm of Spider-Man-connected characters continues to expand, it seems inevitable Miles will get his turn in a spotlight role.
A Game of His Own 
In the meantime, you'll be able to take control of Miles and all his web-slinging action with the November release of Spider-Man: Miles Morales! The game, which will be available on both the Playstation 4 and Playstation 5, takes place about a year after the first game. Miles has been training with Peter this whole time and now feels ready to get in the middle of war between The Tinkerer's high-tech criminals in The Underground and the evil corporation, Roxxon over Nuform (which is a highly volatile synthetic form of Vibranium in the comics). In true Spider-Man fashion, Miles has to deal with all of that while also being a high schooler whose mom is running for office.
The gameplay footage put out prior to the game's release looks like it captures the previous game's dynamic fighting style, which incorporated upgradeable skills, while also incorporating Miles' unique Venom Blast and camo powers, all of which he'll use to not only take out the bad guys, but save all of the people caught in the crossfire. To see how it all holds up and compares to the original, you'll have to check out Spider-Man: Miles Morales beginning November 12.