Colin Trevorrow had been announced as the director of Star Wars: Episode IX all the way back in 2015 (remember then?). We all had assumed he was an integral part of planning the direction of this new trilogy of Star Wars films. Well, looks like that future is no more.
StarWars.com released an official statement that announced Trevorrow's dismissal:
"Lucasfilm and Colin Trevorrow have mutually chosen to part ways on Star Wars: Episode IX. Colin has been a wonderful collaborator throughout the development process but we have all come to the conclusion that our visions for the project differ."
What's Going On Over at Lucasfilm?
It's undeniable that this is another blow to the Star Wars production team. Between the hasty reconfiguration of Rogue One, the firing of Chris Miller & Phil Lord from the Han Solo spin-off, and Trevorrow's departure from Episode IX, it's worth contemplating what exactly is going on over at Lucasfilm.
The Star Wars universe seemed like such a slam dunk property to make endless films about. But, so far, the well doesn't seem as wet as we were led to believe. The leadership over at Lucasfilm doesn't seem to understand what makes this cinematic universe so full of potential. The Star Wars Story films are all slated to be based on super familiar story beats or characters, and even that familiarity isn't allowed to be messed with in significant ways.
Was Trevorrow planning to do something truly revolutionary for the series? Either in terms of story or filmmaking style? We probably won't know for a long time. Disney likes to keep this kind of drama under wraps. Don't expect to know much about this until way in the future.
So, Who Takes the Reins?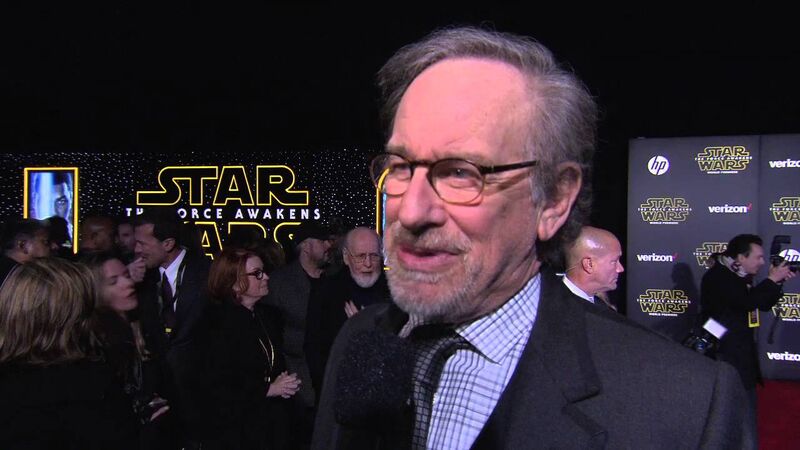 There are plenty of great options available to replace Trevorrow. Talking with fellow FANDOM writer and Star Wars fan R.W.V. Mitchell, we came up with a few contenders.
Could Steven Spielberg finally get to make a Star Wars movie? He's always wanted to. And his blockbuster output hasn't been making as big of a splash as it used to. Nabbing a name like Spielberg would send fans into a frenzy.
What about Ava DuVernay? If the new trilogy is going to be anchored by a female lead, it makes sense to hand the final entry to a capable female director. And DuVernay just shot A Wrinkle in Time for Disney. If they are happy with that result, she could get scooped up for Star Wars.
Or will JJ Abrams or Rian Johnson step back into the director's chair? Lucasfilm has nothing but praise for their involvement in their respective entries. Maybe they decide to stick with some known quantities. That would make sense after all the insanity they've dealt with.
This is a developing story and we'll stay on it for any new updates. The world of Star Wars is getting pretty crazy.