The Suicide Squad movie, coming out August 5 in the U.S., has just released their final cast list in the media press kit. There has been a lot of speculation about actors announced for the movie with unknown roles. We're gonna walk you through the final list of characters for the movie. You should beware, obviously, there are minor casting spoilers ahead. I'm gonna be upfront with you and say that not all of this information is interesting, but if you've been obsessing over the Suicide Squad character list like I have then this should at least answer all your questions.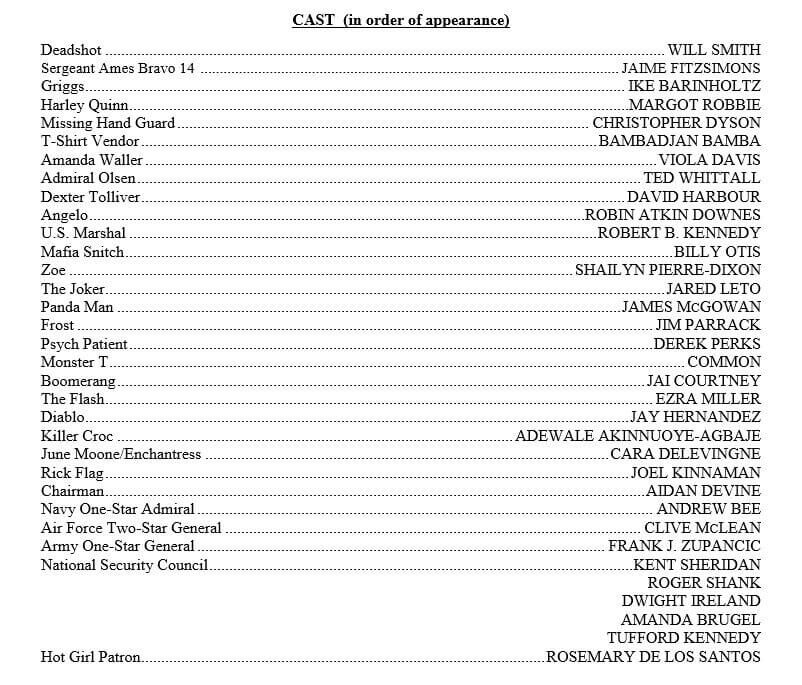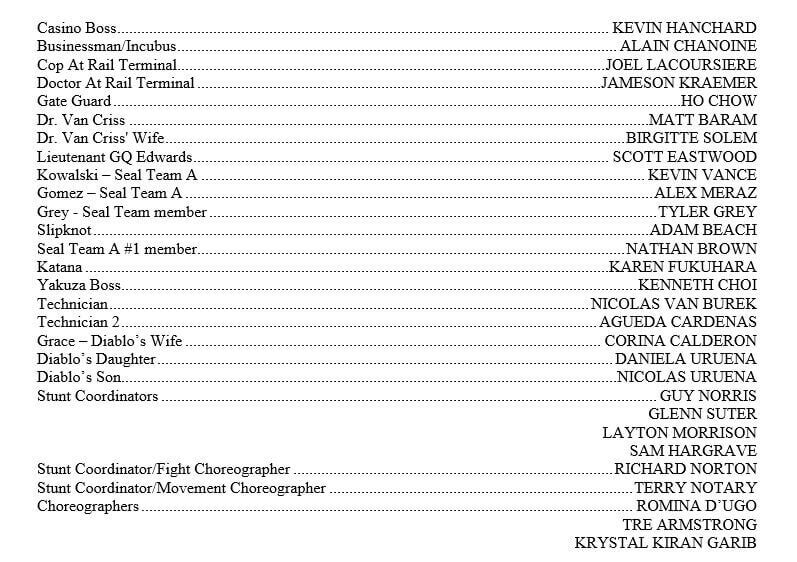 Ike Barinholtz of The Mindy Project was announced a long time ago, but his character has not had a name until now. The name listed is "Griggs," which is… not exactly a revelation. From the trailers and his description, it seems like he'll be portraying some sort of prison guard who harasses the inmates.
Ted Whittall is listed as playing "Admiral Olsen," which we can only assume is a nod to Superman's pal Jimmy Olsen. We know from interviews with Zack Snyder that Jimmy Olsen has already appeared in the DCEU, and he was killed off in the opening minutes of Batman vs. Superman. It seems like the Olsen family has a significantly more military slant in the DCEU. Interestingly, Whittall has also appeared in Suicide Squad media before, portraying Rick Flag on Smallville.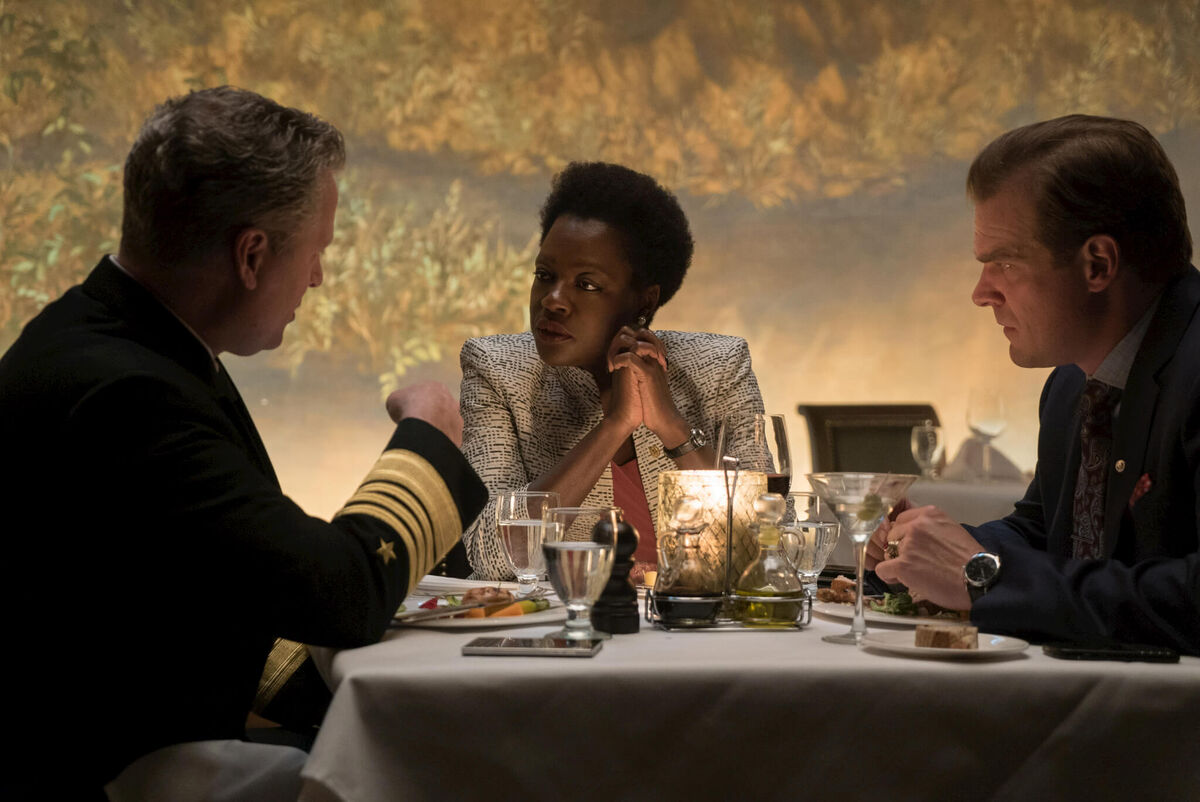 David Harbour will be playing a character named Dexter Tolliver. This seems to be the DCEU equivalent of Derek Tolliver, a corrupt government official and antagonist to Amanda Waller in the comics.
Robin Atkin Downes is voicing one of Deadshot's clients. Downes has too many DC voice-acting credits to list, but most recently he was Doomsday in Batman vs. Superman.
Shailyn Pierre-Dixon is listed as playing a character simply named "Zoe." Given her age, this is presumably Deadshot's daughter Zoe Lawton.
James McGowan will be playing someone called "Panda Man." If that is an existing character in the DC Universe, I could not find them for the life of me. I am very excited to meet him though. Common playing a criminal called "Monster T" and Jim Parrack playing "Jonny Frost" from the Joker graphic novel is not news.
Ezra Miller is officially listed appearing as the Flash. There has been some speculation by fans already that he might be making an appearance, given the brief glimpses of Boomerang surrounded by lightning in the movie trailer.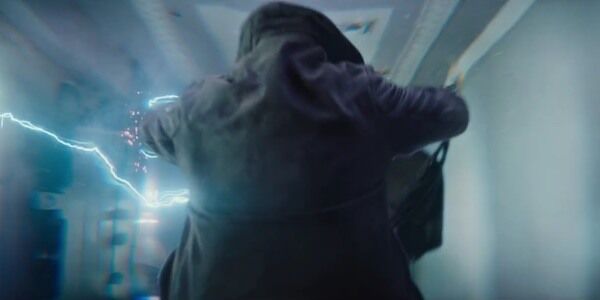 Scott Eastwood's role is finally revealed, albeit unhelpfully. "Lieutenant GQ Edwards" might be a character from the comics, but if they are, I couldn't figure it out.
Kenneth Choi will be making an appearance as a Yakuza boss. Marvel fans might recognize him as Jim Morita of the Howling Commandos in the MCU.
Interestingly, Ben Affleck does not appear on this list.