First introduced in 1981, Mario was elevated into a worldwide phenomenon with the 1985 release of Super Mario Bros. and in the time since, he has definitely been a busy boy. While most of us know him as a New York plumber, after countless games and adventures, Mario has built quite the resume.
His most well-known traits may come from climbing around sewer pipes and saving princesses, but limiting Mario to "just a plumber" is seriously selling the Mushroom Kingdom's favorite citizen short. There's a wide range of occupations the mustachioed protagonist has filled throughout the years, despite often starting out with what seems to be a dazzling lack of qualifications. But with Mario? He always delivers.
As Super Mario Bros. celebrates its 35th anniversary this fall, let's take a look at some the many career paths he has traveled down.
MORE THAN JUST A PLUMBER
Although his first introduction to gamers was in the 1981 arcade title Donkey Kong — where he was only identified as "Jumpman" — Mario became a true video game leading man alongside his brother Luigi with the 1983 release of Mario Bros. These two Italian American brothers are tasked with investigating the dark, dank sewers of New York after strange and terrifying creatures suddenly appear. Smashing their way to victory, the duo became quite the successful gaming team.
Nintendo knew that following up on Mario's initial success would be challenging, but the 1985 sequel Super Mario Bros — timed to release near the US debut of the massive breakout that was the Nintendo Entertainment System — delivered big time and brought the famous duo above ground to kick some turtle shell butt. Battling these bizarre creatures and their boss, Bowser (AKA King Koopa), with expertise, it was clear even early on that Mario was more than what he appeared.
Nintendo didn't know it at the time, but our hero Mario was rapidly turning into the most famous plumber in the world. Only… he's actually not a plumber at all?! According to the legendary Shigeru Miyamoto, one of Nintendo's top video game designers, Donkey Kong's "Jumpman" was basically a carpenter. He is pretty handy at smashing things up with a hammer, after all, though in early games we don't actually see him build anything.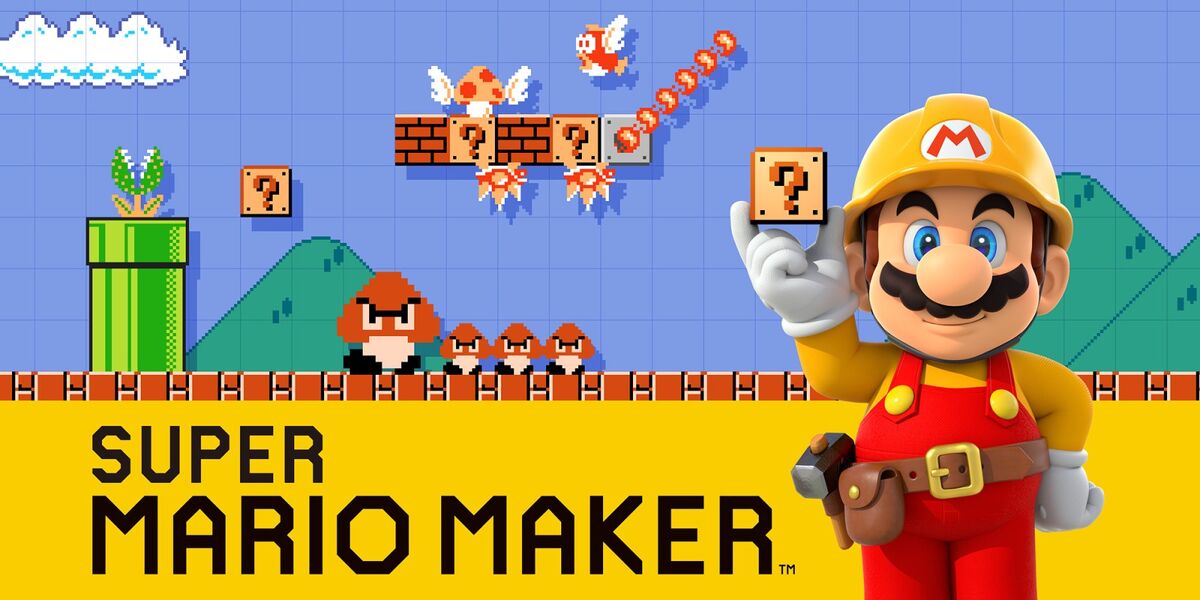 But in recent years, with the release of Super Mario Maker, he clearly solidified his carpentry skills. In this game, players use Mario to build their own custom courses that they can share online to download and play with friends. Mario took this job extremely seriously, even actually nixing his conventional gear for a more appropriate construction hat and belt.
Back in the 80s though, as Super Mario Bros. gained popularity, Nintendo made sure to put Mario to work in all sorts of ways. And in the decades since he climbed out of the New York City sewers, and out of Donkey Kong's shadow, Mario has appeared in over 200 games.
AN ATHLETE AND A REF
Gaming's golden boy is of course a man of many talents. He may not have quite the traditional athletic physique, but don't let that fool you. While keeping the sewers of New York clean, Mario spent his time moonlighting in a variety of different athletic activities. In fact, on just the Nintendo Entertainment System, Mario appeared in 12 different gaming titles. He's the only playable golfer in the 1985 title Golf (apparently Mario was practicing his bank shots underground).
When he wasn't on the green, Mario stepped to the side of the field and took up the white and black stripes of a referee. In both Tennis (1985) and Punch-Out! (1987) Mario appeared as an official referee. It takes at least 2 years to qualify as a professional match referee, but not for Mario, who made the leap in record time. Quite the accomplishment when you consider all the other jobs he's holding down.
Although he was excelling both on and off the court, Mario took some time off and started going down a different track. Launching the battle kart trend, Super Mario Kart (1992) was unlike anything racing fans had ever seen before. Power-ups, coins, and turtle shells? Oh my! This game brought a whole new life to a tired video game genre that desperately needed the 1-UP. With over 14 different Karting titles that span over 4 different Nintendo generations, Mario has solidified his place as a Professional Kart Racer.
GOING FOR THE GOLD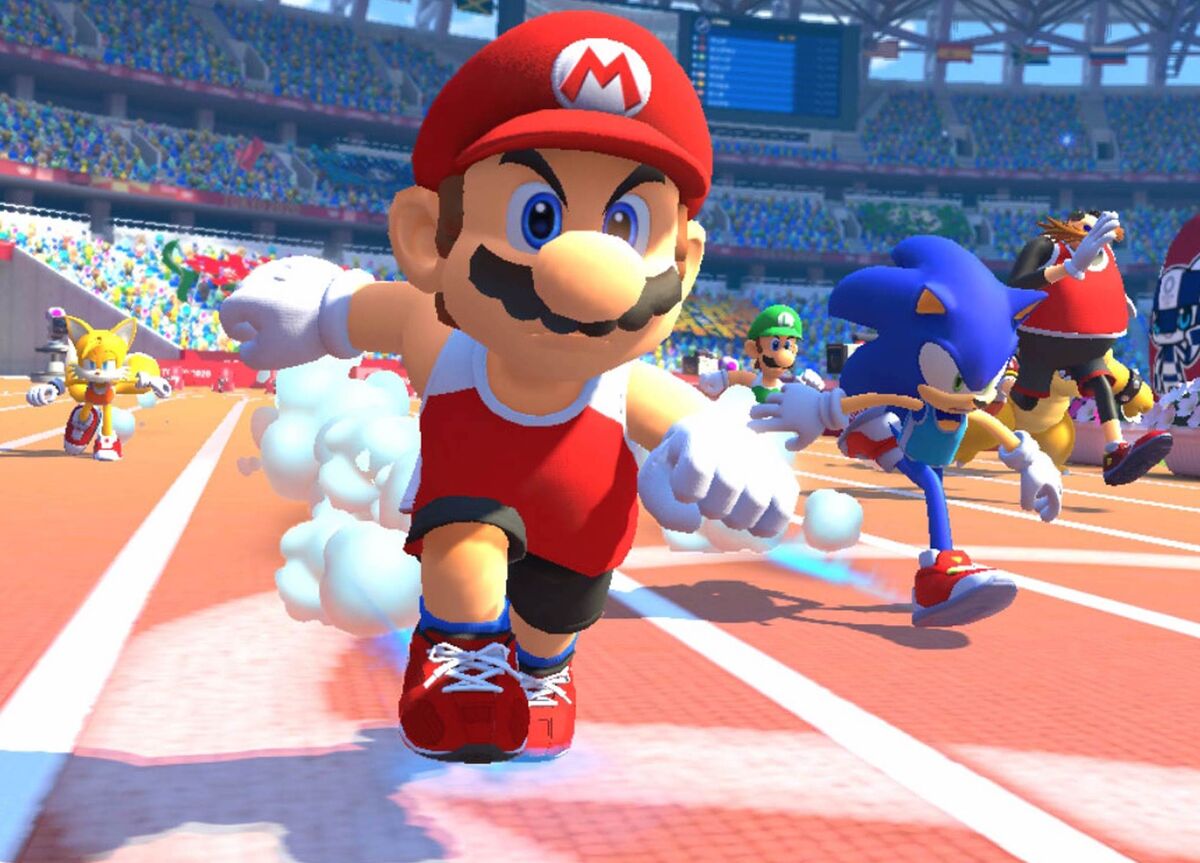 Forget the gold coins. Mario went after the real gold using his athletic ability to become an Olympian. Starting in 2007, Nintendo unleashed an epic crossover event with the release of Mario & Sonic at the Olympic Games. This game bounces our hero outside of his platforming comfort zone and truly into a whole new stage. In a once-unlikely pairing, Mario and a certain blue, spikey contender compete in 24 different events. In real life, athletes around the world must prove they are the best at their sport by placing high enough in a world ranking system. But for Mario? All these events are no problem. Mario has seemingly done it all, getting gold in every job he does – and yet he keeps accomplishing more and more.
Yes, Mario is quite the sporting idol. Outside of rescuing Princess Peach, Mario definitely seems to spend most of his free time recreationally. You can check out a full list of games here, but over the past two decades, 27 sports games have featured everyone's favorite multi-talented plumber. After seemingly retiring his referee jersey for good, Mario finally got his own tennis game on the Nintendo 64 in 2000. Selling more than 2.3 million copies, Mario Tennis is the best-selling Nintendo Sports franchise to this day. The popularity of this tennis title prompted Nintendo to push Mario further into the world of sports. From playing golf underwater, to playing soccer in deep space, to dunking on other iconic video game all-stars, Mario the "plumber" could arguably be considered one of the best gaming athletes of all time.
THE DOCTOR IS IN
He's known for his upbeat, can-do personality ("Wahoo!"), and sports can certainly be fun but there are parts of Mario's career that were no joke. As Mario's popularity erupted out of the 80s, he spent a large part of the 90s giving back to the Mushroom Kingdom in a different way. Mysteriously and quietly completing gaming Medical School, in 1990, Mario donned a white coat to defeat a different kind of enemy. Doctor Mario first appeared on the NES, but Mario has dusted off the stethoscope more than once since. Our hero Mario cured many people and mushrooms over the years, even including Bowser, who caught a terrible case of Blorbs in Mario & Luigi: Bowser's Inside Story.
Okay, sure, it feels unbelievable that Mario has so much time to get all of this done. Most doctors have 4 years of medical school and 3-7 years of residency. According to a Gameinformer interview with Dr. Mario creator Shigeru Miyamoto, after so many blue-collar jobs it only made sense for Mario to leap his way to the white-collar world. He continued to imply that this supposed doctorate may not be legitimate in real life, but it solidified Mario's "call me for any job you need" prominence in the gaming world.
From plumber to carpenter to athlete to doctor, Mario has covered it all and more. You can check Fandom's list of Mario games and see just how many other occupations Mario has held over the years. We can't wait to see what's in store next for our jumping superhero.