So Bowser has decided to a put a little more effort into his look. Why is everyone suddenly calling him a pimp?
In Super Mario Odyssey, Mario is once again at odds with his forever-nemesis Bowser, chasing him across dozens of worlds in an attempt to rescue Princess Peach. Bowser has kidnapped the princess to try to force her to marry him. On his quest, Mario is accompanied by Cappy, a ghost hat/ghost wearing a hat (we can't really say at this point), who is also trying to rescue his sister Tiara, the crown currently on Princess Peach's head. It's all very strange.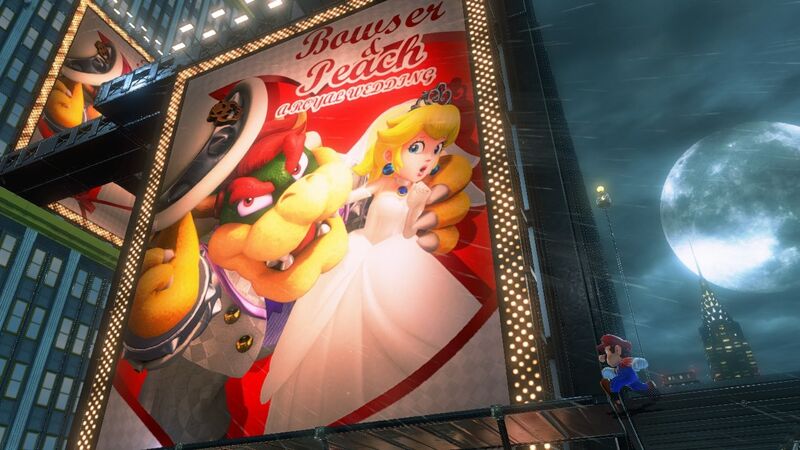 The Merriam-Webster dictionary defines a "pimp" as "a criminal who is associated with, usually exerts control over, and lives off the earnings of one or more prostitutes." If we're rolling with this, one can only assume that we're referencing Princess Peach as Bowser's property. This actually isn't as far-fetched an idea, given the history between the two.
A Broken Family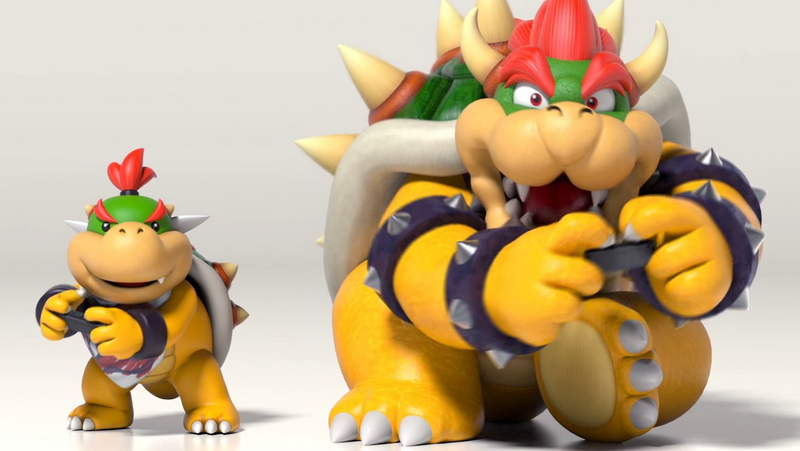 We never really figure out if Peach is, in fact, the mother of Bowser Jr. We meet Bowser Jr. in Super Mario Sunshine, where he boldly declares his intention to "rescue" Peach from Mario's clutches. Bowser Jr. eventually comes to believe that Peach is not his mother, and Bowser admits to him as such, although the little one still calls her "Mama" in later games.
But what if this was a lie? Peach never openly denies it. What if, knowing the Mushroom Kingdom monarch would never publicly accept her offspring, Bowser lied to his son to spare his feelings? Bowser Jr. was only four years old at the time. He couldn't bear to see his son suffer, knowing his mother would never acknowledge him. So, to protect his only child, Bowser hid the truth.
So what if now he's collecting on this emotional debt? What if Peach's dark secret is that she did, in fact, have a meaningful relationship with Bowser, only for it to crumble after the birth of their son? Maybe Bowser is earning the "pimp" title, calling the mother of his child home to seal the deal and mend his broken family.
Anything For Love
But "pimp" can also be used as a verb, as in to "make (something) more showy or impressive." This is certainly the case with Bowser's new digs, which are a huge cut above him running around naked all the time. You can't blame Bowser for putting on his finest vestments and making a move — the dinosaur(?) is in love, for god's sake — especially when Mario hasn't so much as made a move to claim Peach's affections.
Our recommendation: Bowser should just drag her to the courthouse and get it done without all the pomp and globe-trotting circumstance. Although, his amiibo will make a great wedding cake topper.