Homosexuality was decriminalized by British law in 1967 – only in private between consenting adults aged 21 or over, and only then in England and Wales (Scotland and Northern Ireland finally came out in favour in the 1980s). Before then, as in the world over, being "gay" was treated as, at best, a sickness, or, worse, a perversion deserving ostracism, even physical abuse. So much for a United Kingdom.
Times have, thankfully, changed. What's reassuring is that, even before grudging legal acceptance, British cinema had — carefully at first — pleaded the case for greater tolerance and, later, even proudly demanded it. In honour of this week's London Pride festival, here are some of the films that helped fight society's real perversions: prejudice, ignorance and intolerance.
Victim (1961)
Dirk Bogarde was a bona fide British matinee idol and, during his lifetime, a closeted gay man. Though never publicly acknowledging his own sexuality, he did potentially risk his career in this groundbreaking thriller, playing a lawyer who, after a young man's untimely death, finds himself embroiled — and implicated — in a plot to out prominent gay men. Compassionate and courageous, careful yet very clear in its condemnation of bigotry, Victim is often credited with helping decriminalize British laws on homosexuality, its heartfelt objection most definitely sustained.
Sunday Bloody Sunday (1971)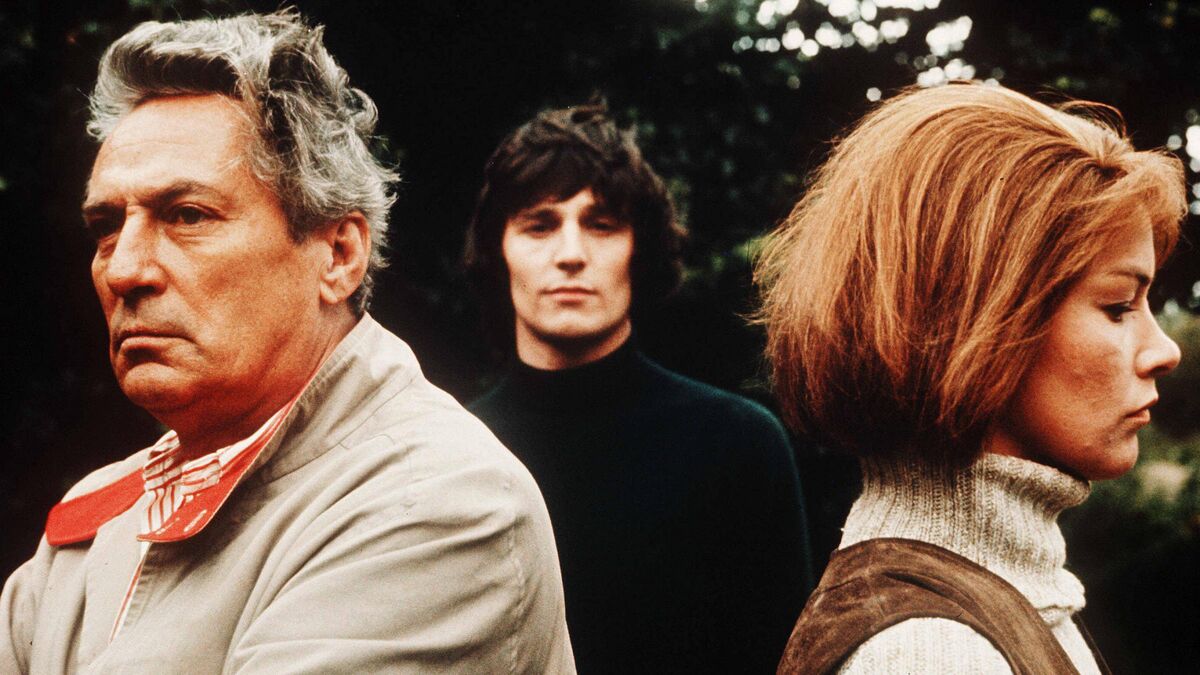 Forever known as the first British film to showcase a gay kiss, this love triangle drama — stars Peter Finch and Glenda Jackson knowingly share Murray Head's much younger male lover — still seemed ahead of its time for its mature, non-judgmental look at love, loss and loneliness. Director John Schlesinger makes overt the subtext of his previous film, the Oscar-winning Midnight Cowboy; and this follow-up's relative mainstream success and awards recognition only justified its bold demands to honestly address the fluid, complex realities of modern relationships.
Sebastiane (1976)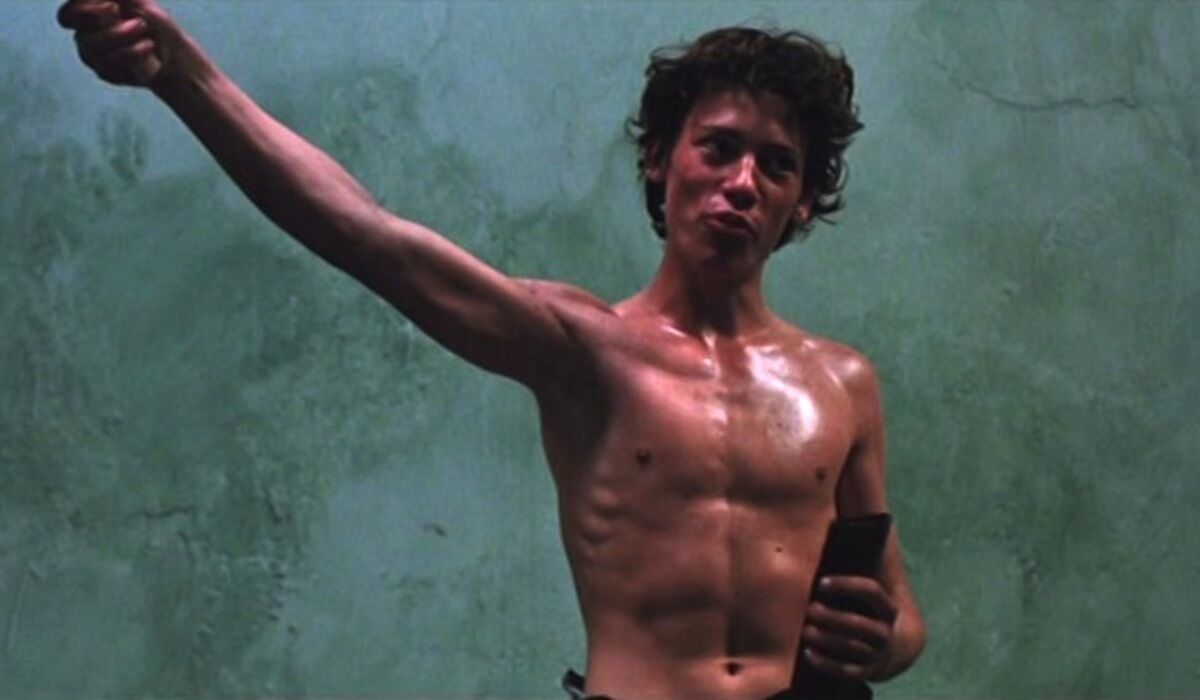 If you could photograph the nightmares of a homophobic hater of arthouse cinema, there's a fair chance it might look something like this: Derek Jarman's go-for-broke debut (co-directed with Paul Humfress) of clashing Ancient Roman, Christian and pagan beliefs and desires. Jarman as standard bearer for British queer, avant-garde cinema (Caravaggio, Edward II) begins here, with his punk-aesthetic mix of Latin dialogue, anachronistic design, explicit, eroticized martyrdom and shooting gorgeous young men the way most male directors fetishized their female stars. Ben-Hur this ain't — and more power to it.
My Beautiful Laundrette (1985)
With its combative protagonists who are working-class, gay, Asian or a combination of the above, it's hard to credit a more inclusive two-fingered salute to Thatcher's rapacious, '80s Britain than this feisty, funny disruptor. Hanif Kureishi's great script pits an ambitious young Pakistani and an ex-National Front skinhead as unlikely business partners, and, eventually, lovers. Stephen Frears's unfussy direction gets to the beautiful heart of the matter -– love as the great liberator and leveller. Oh, and it's also the film where Daniel Day-Lewis first announced his chameleonic genius.
Maurice (1987)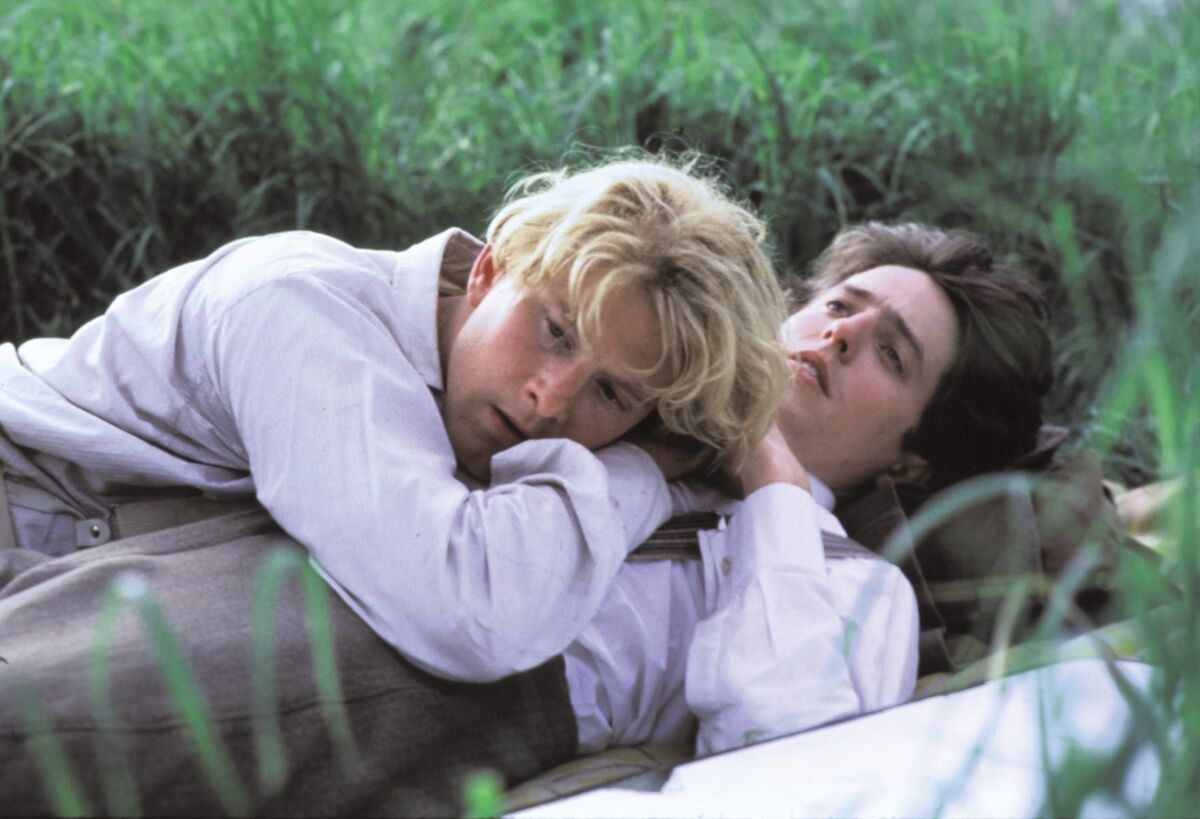 Ismail Merchant and James Ivory's 40-year-plus professional and romantic relationship took in numerous adaptations of English literary classics. But perhaps none was more personal than their rendering of E.M. Forster's posthumous novel (deemed "unpublishable" during his lifetime) about two male Cambridge students in repressive Edwardian times struggling to reconcile their mutual love. The tale extends beyond university to grapple with issues of politics and class too, passionately performed by its photogenic young cast including a fresh-faced Hugh Grant. And the quietly optimistic ending is perhaps the filmmakers' most radical career statement.
The Crying Game (1992)
Spoiler alert ahead for a 26-year-old film. On its release, the shock twist in what seemed to be a tough thriller about a botched IRA kidnapping made The Crying Game an unexpected cultural phenomenon. In part, because it blindsided Stephen Rea's hangdog foot soldier and audiences alike; but also because no one expected Neil Jordan's story of a kidnapper falling for his hostage's lover, to morph into a stealth, tender gender-bending romance. Arguably, though, the film became a victim of its own success when co-star Jaye Davidson was Oscar-nominated as Best Supporting Actor…
Orlando (1992)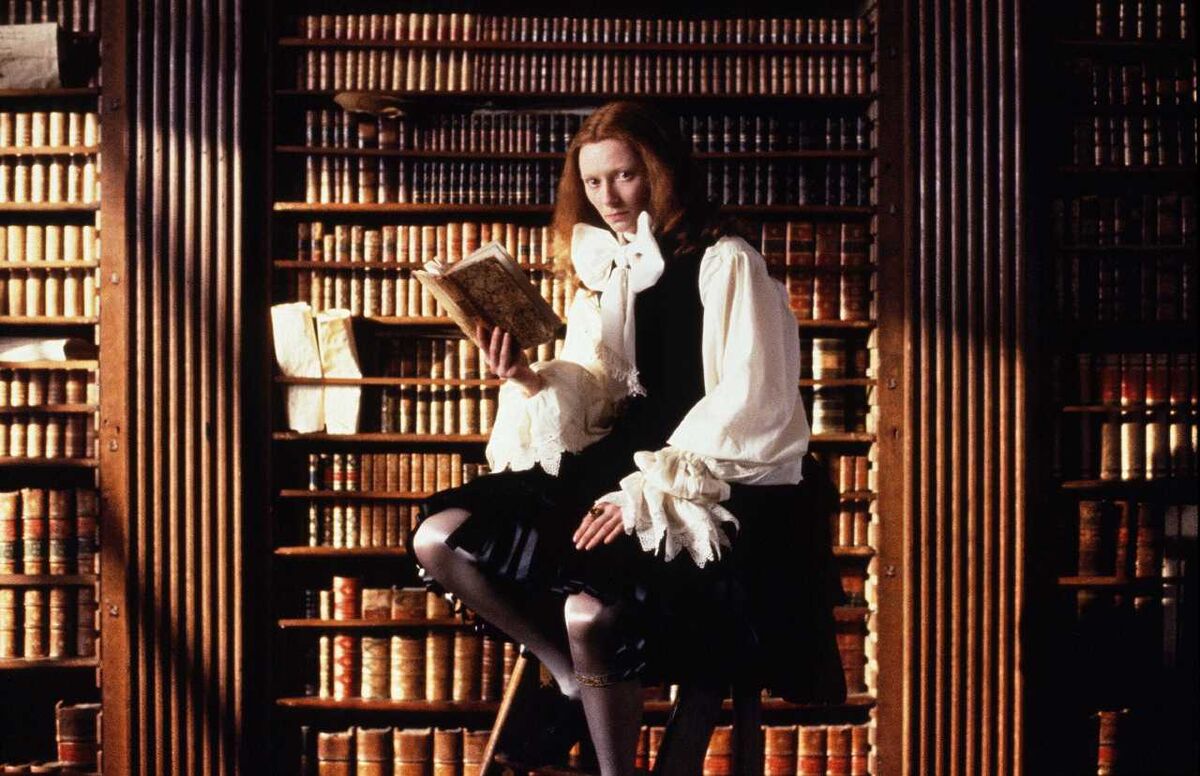 "Just a different sex," Tilda Swinton's titular time-traveller blithely announces to camera, as s/he inexplicably switches genders midway through Sally Potter's adaptation of Virginia Woolf's landmark novel. A male member of Elizabeth I's court, young Orlando obeys the instructions of his queen (Quentin Crisp!) to stay young, and thus begins a centuries-long journey of self-discovery. Potter's ornate visuals and wickedly perceptive script upend sexual stereotypes and politics, even extending Woolf's scope to a late-20th century finale. And Swinton's luminous androgyny defines perhaps her greatest-ever screen role — which is really saying something.
My Summer of Love (2004)
A film bathed in hazy August heat, Pawel Pawlikowski's smouldering love story is a heady, class-conscious, coming-of-age fable. Nathalie Press's working-class "peasant" and Emily Blunt's posh "princess" just can't stay away from each other in their rural Yorkshire idyll. But their mismatched liaison conjures up danger not just from Blunt's volatile brother (Paddy Considine), but from their own uncertain longings. It's a hypnotic, evocative fairytale, reminiscent of Peter Jackson's great Heavenly Creatures without the murder; though some relationships don't need a corpse to prove fatally attractive.
Weekend (2011)
Andrew Haigh's terrific second feature uses its 48-hour timeframe to craft a dynamic, intimate snapshot of modern, urban gay life. From casual club hook-up to tentative steps at something longer-lasting, we follow Russell (Tom Cullen) and Glen (Chris New) at close quarters, sharing in the physical (often pretty explicit) ecstasies and emotional quandaries that come from putting yourself out there, in body and soul. The very 'typicality' of its Nottingham setting, and the dating rituals — dancefloor flirting, post-coital pillow talk, cautious follow-up texting — make the film so real and so urgent.
The Duke of Burgundy (2014)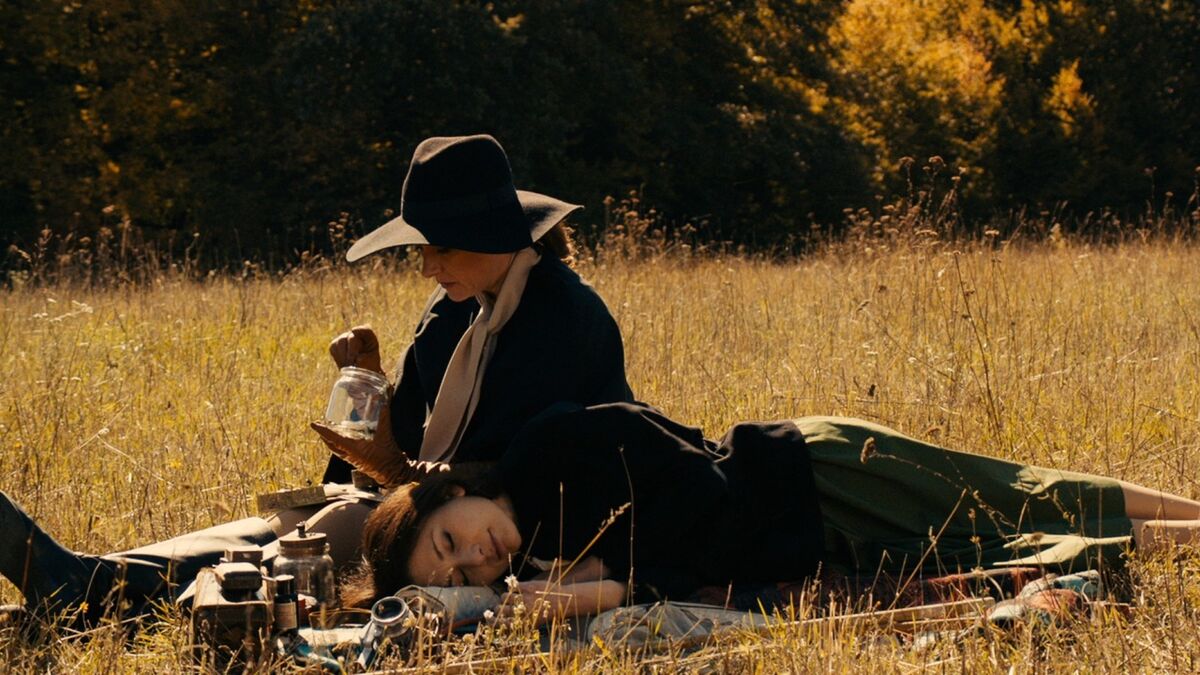 In just a handful of films, Peter Strickland has established himself as one of the most original, artful British filmmakers working today, often, ironically, with films that feel more dream- than state-of-the-nation-like. This enigmatic, erotic chamber piece, charting the sado-masochistic games between two women in a prison-like chateau (the older partner is a butterfly collector), feels like at any moment it could dive into either European softcore or Italian giallo horror. Crucially, though, for all its hothouse surreality and retro role-playing, it commits to heart-on-sleeve, emotional yearning. Even if that sleeve belongs on a fetish costume.