The wicked world of sinister superheroes and colossal carnage returns on September 4 when The Boys' second season premieres on Amazon's Prime Video platform.
With eight brand-new episodes, the explosive (and gooey) exploits of Billy Butcher and his ragtag crew of Supes-stopping underdogs will continue as things get even more personal in the wake of the Season 1 finale where Billy discovered that his wife, Becca, was still alive. And that she'd had a secret son with the unhinged God-among-men, Homelander!
The Boys is "a show that works for people who both love and hate superhero stuff," the show's Executive Producer and Showrunner Eric Kripke said during the recent CTAM 2020 online panel for the series, which also included the full cast. "It delivers all the pleasure of that genre but also is highly critical and deconstructive of it. I also think this show reflects the exact minute we're living in, and I think people find it sort of surprisingly current and probably smarter than they thought it was going to be when they tuned in."
So what awaits us in Season 2? Well, higher stakes, gloppier gross-outs, new heroes (er, villains, right?), and a few twists and turns to sweeten the pot. We've got a super-powered primer here for you, to get you all prepped for the upcoming war against cruel and corrupt Capes. Here's what you can expect when The Boys are back in town.
Public Enemies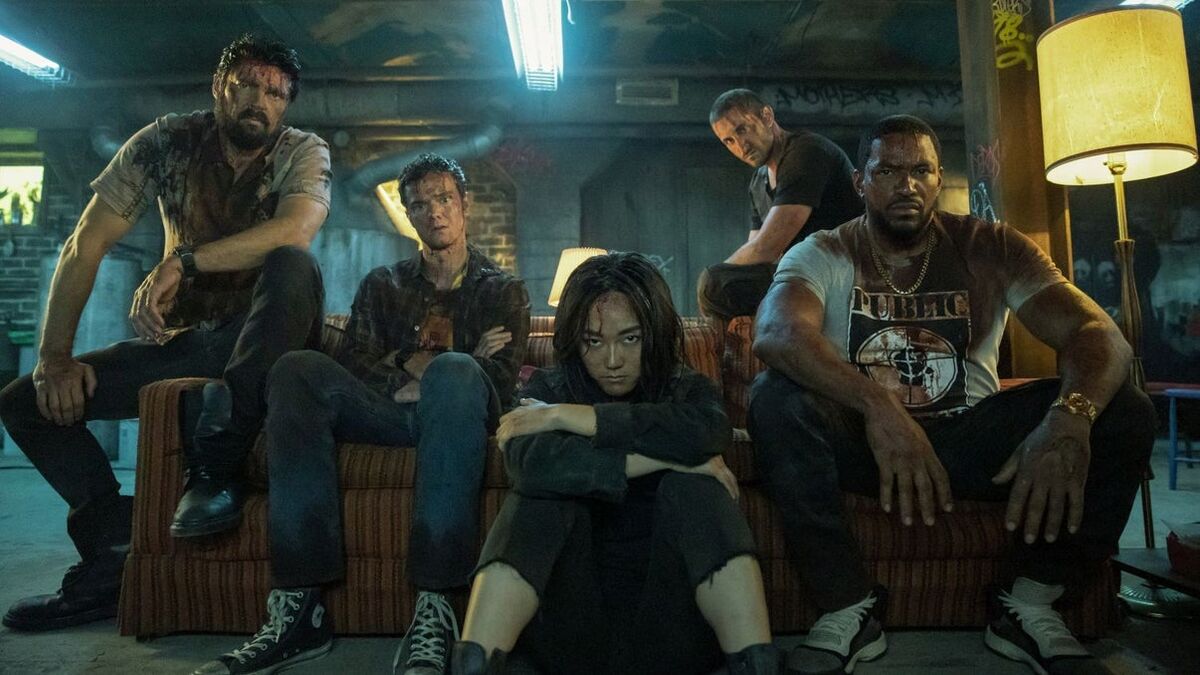 If you thought Billy Butcher's gang was in hot water back in Season 1, wait until they all officially become America's most wanted fugitives. With Billy blamed for the death of Madelyn Stillwell, Hughie, Frenchie, MM, and Kimiko are branded as evildoers and forced into hiding. Which makes things tricky and sticky for the team, to say the least.
Adding to the tension too is the fact that Billy's gone M.I.A. and the crew still resents him for abandoning them to die in the clutches of The Seven. Will any of them try to rise up to become the new leader? And if it's Hughie, will any of them be willing to follow him?
At the same time, Kimiko (Karen Fukuhara) will become a more layered character. "[Kripke] told me he didn't want Kimiko to just be this weapon or this feral creature the entire time," said Fukuhara. "We wanted to bring a humanistic side of her. And you see that more in Season 2, and you see her connection with Frenchie change throughout the season, as well as her connection to her past, which you'll see."
Hughie and Starlight
Where do Hughie (Jack Quaid) and Starlight (Erin Moriarty) stand going into Season 2? Well, on uneasy ground, that's for sure.
After being betrayed by Hughie, Starlight's apprehensive to continue working with him, though her devotion to being an actual hero, unlike her Seven counterparts, drives her desire to take down Vought International and reveal the existence of Compound-V to the public. And to do this, she'll need The Boys. So, while working to take down The Seven from within, Starlight still keeps in contact with Hughie.
But do they still harbor feelings for one another? As Starlight begins to better understand the evil deeds of Homelander and the others, will she begin to understand why Hughie lied to her the way he did?
"The motivation to seek some sort of justice for Robin's wrongful death is always somewhere in the back of Hughie's mind," Quaid shared. "I mean, that was just such a traumatic moment for him. I think that it's still driving him. But this season Hughie is trying to figure out what he wants in the mess that he's in."
"He's in a very, very low place, he feels terrible about what happened between him and Starlight, and he feels betrayed by his mentor figure Butcher," he continued. "They're wanted now, all the other boys wanna maybe go off somewhere and let the heat die down, but Hughie's the one person trying to finish this thing."
Moriarty admitted, during the Q&A panel, that she perhaps held a bit of envy for the actors who got to play nefarious "heroes," while Starlight was the lone crusader with integrity, but noted, "One of the cool things about [Season 2] is I get to tap into Starlight's darker side a little bit. That was fun. It's a pleasure to play a character who has a stronger moral compass than I personally do because, in many ways, I kind of look up to her."
Butcher's New Mission
Obviously, everything's changed for Billy Butcher (Karl Urban) following the Season 1 finale. What was now a revenge mission, against Homelander for the presumed murder of Billy's wife, has now become a rescue mission. With no knowledge of where Becca's house actually is, where he witnessed her alive and well (and with Homelander's son), Billy is now hellbent on finding her. And no one, including his own team, better stand in the way of that.
"For Season 2, we don't necessarily actually want to go bigger and have more special effects and bigger action sequences," Urban revealed. "What we really wanna do is just dive deeper; deeper into the characters, into their journeys and really test all the characters."
"All the characters have something that's very important to them ripped away from them and we get to see how they all individually deal with it," he added. "And you know, right throughout the season, it was just a continual process of upping the stakes and leading towards a crescendo."
Homelander's… Home Life?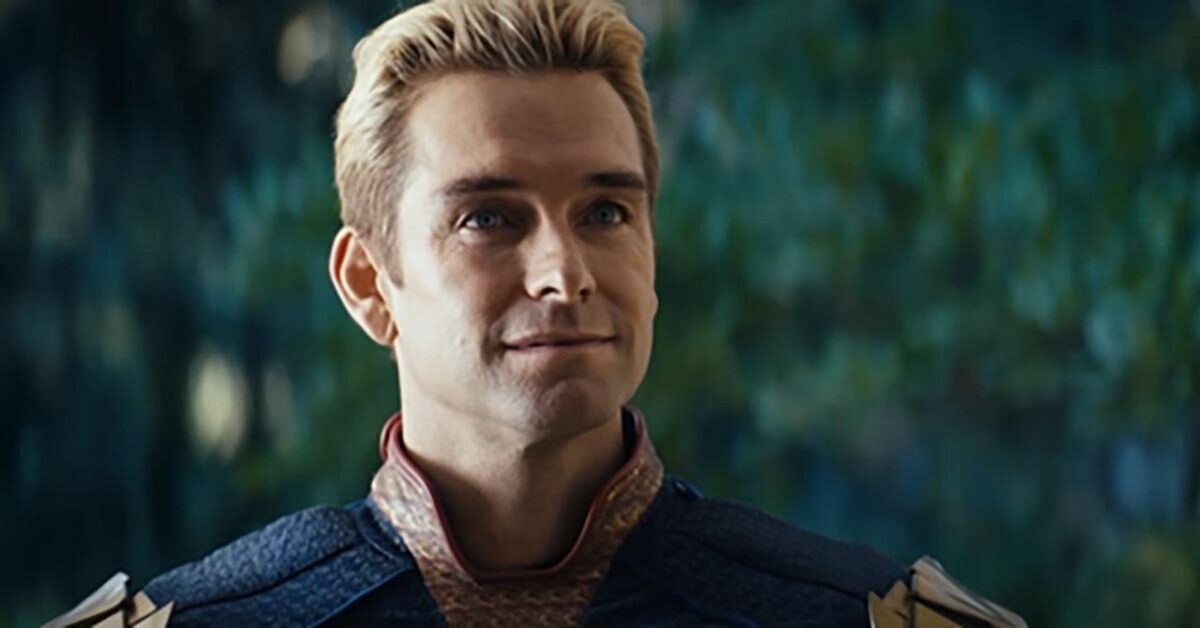 Billy wasn't the only one shocked to find out that Becca was alive and Homelander (Antony Starr) had a secret son. Homelander was taken by surprise too. And this man doesn't do well with surprises.
So how do you think a hair-trigger manchild, who never had a family of his own, will react to discovering that he has family he didn't know he had? An actual offspring with possible powers? Well, especially after "losing" Madelyn, he's going to latch onto this new scenario pretty hard.
"I don't really look at [playing Homelander] like I'm going to try and be spooky or terrifying now," Antony Starr said. "I just look at it from the perspective of the character and what choices he's making and why. And he happens to be a narcissistic psychopath. So the choices that he makes are generally about himself and motivated for selfish reasons."
A Storm's Coming
With stalwart Seven member Translucent now dead (thanks to a butt bomb!), there's an opening in the group. One that's filled, much to Homelander's dismay, by Stormfront, played by You're the Worst's Aya Cash – a straight-shootin' weather-bender who'll instantly call anyone out on their BS.
"Going from You're the Worst was really different," Cash said. "Just the physicality of it. They put me in training for two months before I started, and I'd never done anything like that before, and I'm no spring chicken. So it was definitely an adjustment to say, 'Oh, I'm going to have to play a very physical character versus [You're the Worst's] Gretchen who, you know, got to be as lazy as I was.'"
Lighting the Way
Mentioned in Season 1, and then briefly seen in a flashback, ex-Seven member Lamplighter, who's supposedly retired, will enter the scene in a big way in Season 2.
Played by X-Men alum Shawn Ashmore, Lamplighter is said to be responsible for killing Grace Mallory's grandchildren when she was caught trying to investigate Vought International. This incident is what led to the falling out of The Boys eight years earlier and why Mallory's relationship with Billy is so harsh now. Also, you can see why she's always ultra-hesitant to get caught back up in the conspiracy game. Lamplighter stepping down from The Seven, right at the outset of Season 1, is how Starlight got a spot on the team.
Obviously, there's probably more to Lamplighter's "retirement" than meets the eye so Season 2 will not only dig into Lamplighter's whereabouts but also more about the original breakup of The Boys.
Tomer Capon, who plays Frenchie, said, "I think in Season 1, we started touching on that whole drama that happened to The Boys with Mallory, their commander, losing her grandchildren in the fire. And we didn't really go into that. So definitely Season 2 is gonna explore Frenchie's part in that story, and we will get this kind of a really cool origin story that's gonna show us how Frenchie became one of The Boys."
---
The first three episodes of Amazon Original The Boys Season 2 will be available on Prime Video tomorrow, September 4. New episodes will then debut every Friday.