The live-action Transformers film franchise turns 10 this year!
The first film — Transformers — premiered in 2007. It was followed by four sequels: Revenge of the Fallen, Dark of the Moon, Age of Extinction, and the most recent adventure, The Last Knight. A spin-off focusing on popular Autobot Bumblebee is also in the works.
Collectively, the five films have grossed $4.5 billion at the box office. Dark of the Moon and Age of Extinction both topped one billion dollars in ticket sales.
To celebrate the franchise's milestone birthday — as well as the Blu-Ray release of Transformers: The Last Knight and the 5-movie Blu-Ray collection set this week — FANDOM has obtained four exclusive pieces of artwork from PosterPosse.
The first poster comes courtesy of Salvador Anguiano to illustrate over 60 robots from across the 5 movies and put them together in this special Transformers Movie 10th Anniversary Poster. There's the aforementioned fan favorite Bumblebee, eternal rivals Optimus Prime and Megatron, and even the Dinobots.
10th Anniversary Poster
Click here for the expanded view.
Transformers: The Last Knight Tribute Posters
Vincent Aseo created this striking print of Optimus and Megatron looming over Earth.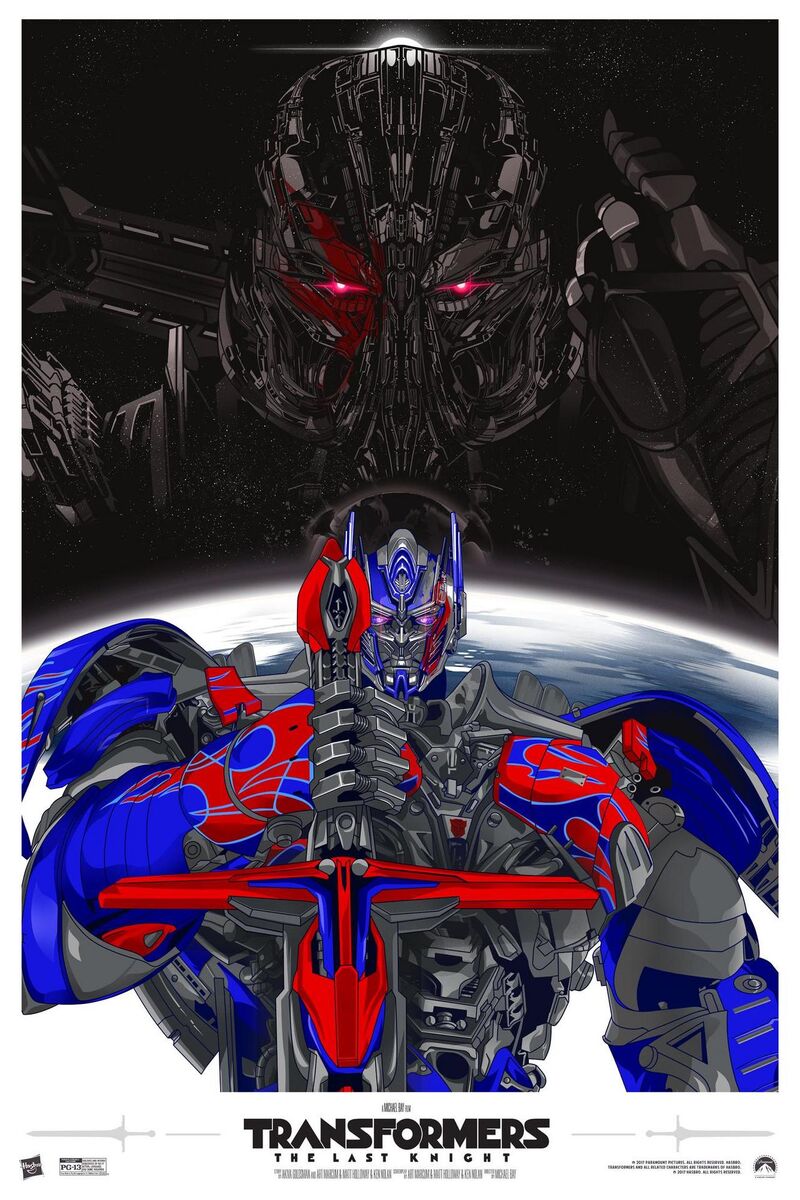 Click here for the expanded view.
Laurie Greasley depicts the epic fight between former friends Bumblebee and Optimus Prime.
Click here for the expanded view.
Chris Malbon depicts a battle between multiple bots for the fate of the planet.
Click here for the expanded view.
Be sure to check out the film these Last Knight posters were inspired by, out on DVD and Blu-Ray now.