30 years ago, Laura Palmer was found dead, wrapped in plastic, and television was never the same again.
Twin Peaks debuted April 8, 1990, and was instantly a pop culture sensation. Fans were riveted by its story of a small town in Washington, the shocking death of the local homecoming queen, and the FBI agent who arrived to investigate her murder. Created by David Lynch and Mark Frost, Twin Peaks was bold, it was evocative, and yes, it was very weird – and audiences loved it.
And even though the show's early ratings boom was brief, leading to its cancellation after Season 2, Twin Peaks never really went away. It got a prequel movie — Twin Peaks: Fire Walk With Me — a couple years later and then, as the years (and decades) went on, the show's cult following persisted in a big way, all while its influence on TV became increasingly clear, as many series were inspired by it in ways both obvious and subtle. And then, finally, was the miraculous revival of the series with 2017's Twin Peaks: The Return, giving fans a brand new season of the show.
As we celebrate the 30th anniversary of Twin Peaks, Fandom spoke to cast members of the series about the show's enduring popularity, while asking fans on the Twin Peaks wiki what it is that has made the show so engrossing.
THREE DECADES OF ADORATION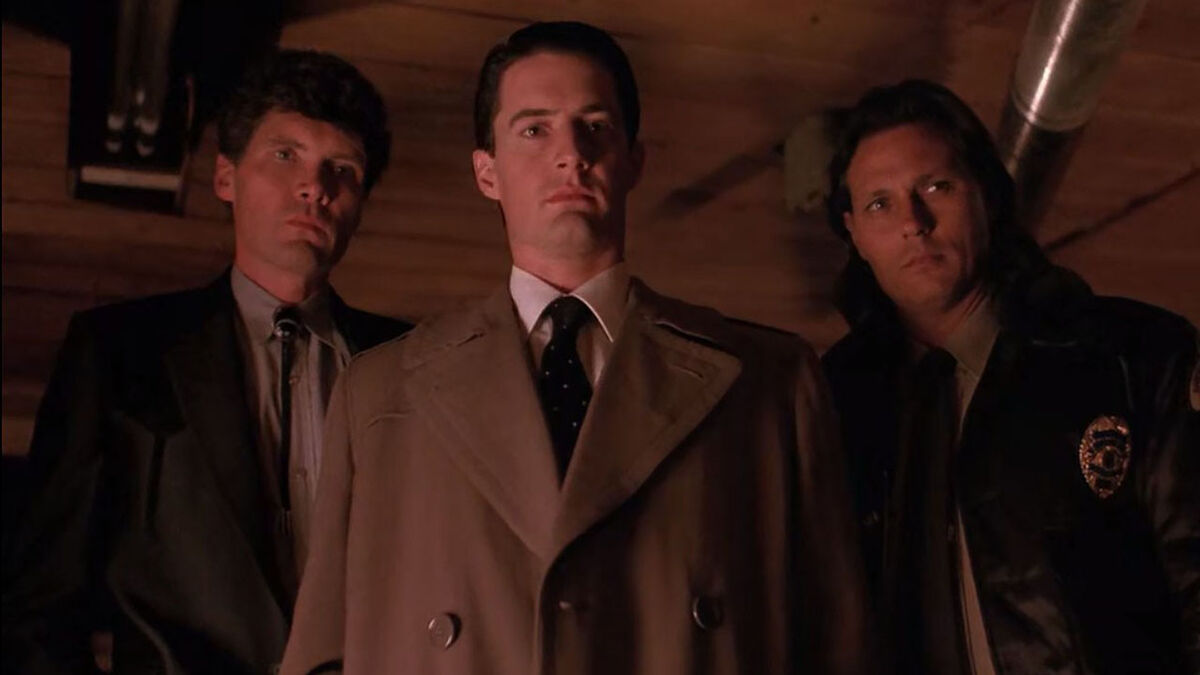 When it came to the show's ongoing popularity, Michael Horse ("Tommy 'Hawk' Hill") remarked, "We knew we were doing something special the first time, but then realizing, after this many years, the impact that we made off of television and movies… I mean, everything that's good on television has Twin Peaks' DNA all over it, you know? And they don't even try to hide it; there are little nods to it. So I'm really proud of it." 
Horse noted that the show's revival only cemented how special the series was, saying, "When I went back [to film The Return], I thought to myself, 'Well, you know, there's been so many out of the box things since then this won't be a big deal. But one day working with David [again] and I went, 'Sorry pal, there's nobody like you.'"
"I have no idea why anything works," said Dana Ashbrook ("Bobby Briggs"), with a laugh, when asked what it was about Twin Peaks that made it click with fans so much. More seriously, Ashbrook said, "I think it was a lot of things coming together. The style of it, the music, the characters… And Agent Cooper is one of the best characters ever! And it was David working with Mark Frost. The two of them together, it was magic." 
Ashbrook praised the show's ability to take the characters to extremes, recalling, "In the first episode, I'm barking in a jail cell! But then you get to that scene between my father and I in the Double R, and that seemed to really resonate with people."
Amy Shiels, who played Candie on Twin Peaks: The Return, has the perspective of first being a fan and then getting to actually join the series. For her, in terms of the show's appeal, "I think the soap opera aspect of it definitely broadened its scope and its appeal. It's a fun, quirky show so it's open to a lot of people. There's a lot of comedy in it. There's also terror, so it allows people to laugh through their terror."
She added that the show was helped by being somewhat stealthy with its horror elements, as powerful as they are, explaining, "It's a kind of slow burn, the terror… It's got a feral quality to it in a way because your body is screaming at you that you should be scared, but your mind is caught up with the distraction of the comedy and the fun and the cuteness of everyone. And then suddenly the credits come up and you're asking, 'Why am I feeling this anxiety and this fear? Oh, that's right!'"
Given the show is now 30 years old, it's no surprise that it now has multigenerational fans, sometimes within the same family. As Vampdt89 noted on the Twin Peaks wiki, "My mom got me into Twin Peaks. She would always tell me how incredible the show was but what a letdown Fire Walk With Me was. We rewatched the old episodes as they were re-airing on Bravo with the Log Lady intros. My mom has been gone over 5 years at this point but that show will always make me think of her. It was very weird watching The Return and not being able to discuss it with her. She was wrong though. Fire Walk With Me rules." 
EVOLUTION 
When Twin Peaks started out, though the vibe of the show, and the characters, certainly was incredibly offbeat, few viewers likely would have guessed that it would eventually reveal outright supernatural and sci-fi elements. But as actors working on the series, Ashbrook and Horse both said they weren't all that surprised when the series made that shift. Horse said it actually helped him connect to his character more, explaining, "That's part of why the Hawk understands what's going on and why I understand it, because I grew up in a very traditional native background and we understand that the dream world is just as real as the awake world. There's all kinds of legends of sky people and underground people."
One of the most iconic images from Twin Peaks has become the otherworldly Black Lodge. Ashbrook said that while he wasn't too thrown by the show's shift into the supernatural, "I was definitely jealous I wasn't part of the Black Lodge. Bobby never got in there… But I made sure to spend some time in there on set!"
As far as coming back to the series a quarter of a century later, Horse said, "It was like we never left. Everything made sense."
Ashbrook felt similarly, explaining, "Weirdly, it felt like time had never passed. Honestly, the vibe was all the same coming back to do the show and I don't know why or how. I pinched myself that it was really happening."
BEYOND THE MYSTERIES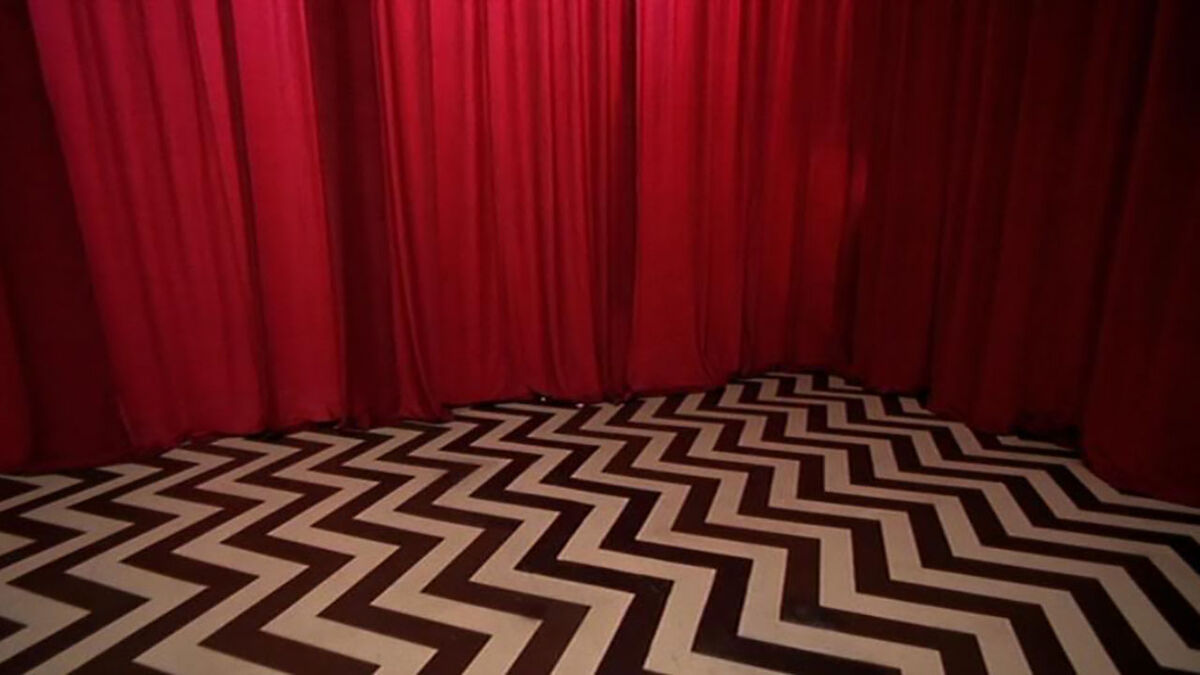 Twin Peaks began with a central murder mystery, and as the show went on, not only would new questions arise regarding who might have committed any number of crimes in this small town, but those aforementioned supernatural elements also opened the door to questions about the true nature of certain beings who appeared through the series.
While fans loved to theorize, Ashbrook said for his part, working on the series, "I never speculated too much on what's going to happen or what was coming up. David doesn't like when you do that. We just do it." He said it also always helped that Lynch and Frost were so good at making big character moments work, recalling, "When I see the picture of Laura Palmer [in The Return], it evokes emotion. I didn't have to do a lot of homework because there was a lot there already."
Horse said his general attitude was also to simply wait to get his next script to see what happened, rather than constantly try to figure out what might be revealed. Still, though, he admitted there were times he and Everett McGill ("'Big' Ed Hurley") would discuss their mutual confusion at a plot point and inevitably ask longtime Lynch collaborator Jack Nance ("Pete Martell") for answers. "Jack would explain stuff and everything made sense. We'd go, 'Oh, okay, yeah!'"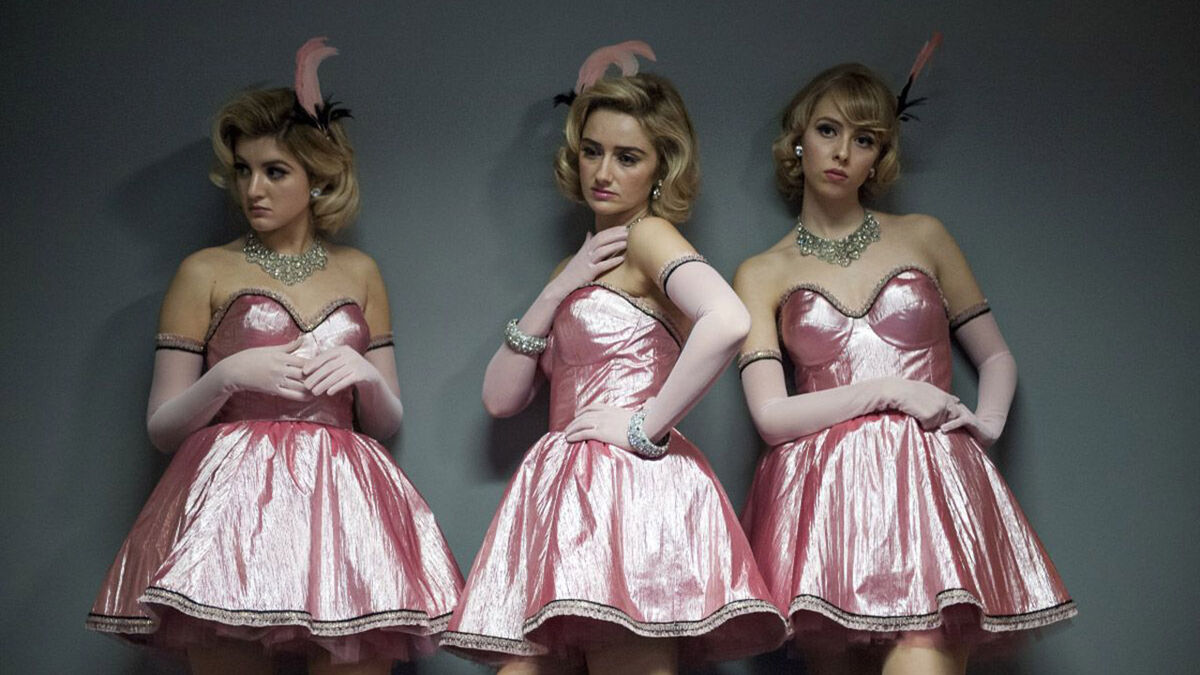 During the making of Twin Peaks: The Return, the cast was specifically told to not ask questions, but Shiels said she welcomed that approach. "I just lived through it. It was a great feeling because you're just in the moment. You don't have to think outside of anything because it's a very controlled environment. For me, for my own process, I would just go into my mind and think about what I was doing and I wouldn't talk to anyone about that anyway. So it was a fascinating experience. You felt very at ease, actually, because you'd go in and just know it was going to be okay. I respected the process. I didn't want to ask questions. It's [David Lynch's] process and there's a great honor in that."
Fan Imovecar spoke for many others who love Twin Peaks, noting that while "Who killed Laura Palmer?" was the show's initial key story element, there were so many aspects that quickly grabbed viewers beyond the answer to that question. "Seeing the pilot for the first time, I remember just how fascinated I was by it all. I was hooked immediately. Not just by the compelling central mystery of identifying Laura Palmer's killer, but just as much by the many interesting residents of Twin Peaks. They were quirky, emotional, wonderful, and strange; and Agent Cooper's passion and excitement was truly contagious."
STILL CONNECTING
Horse and Ashbrook have met countless Twin Peaks fans through the years, including at conventions, and both were struck by how heartfelt those fans are. Said Ashbrook, "It's a lovefest. People who come to the conventions, they know the show and they love it. And really, we love them. It's a beautiful, symbiotic thing. One thing I've noticed about Twin Peaks fans is they are usually artistic people. They tend to be interesting, smart, and beautifully in touch with themselves. It's a nice relationship we have with the fans."
Said Horse, "With Twin Peaks fans, it's not about fame. It's about being in David's world. They want to share the art and they want to share the experience of Twin Peaks. I haven't ever met a single Twin Peaks fan that I really didn't like, that I didn't think was smart, that I didn't think was intuitive and polite and kind."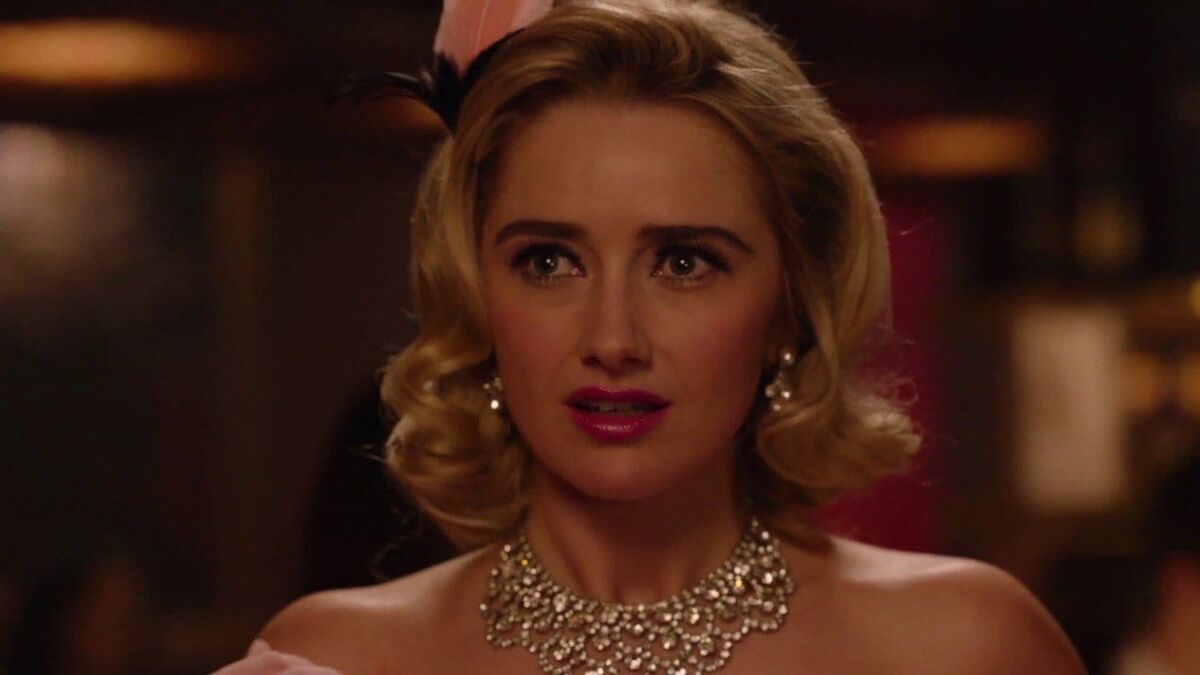 For Shiels, who has found herself going from Twin Peaks fan to Twin Peaks cast member, "It seems to be a show like no other because they really stuck with it. They've stuck with it for 30 years now! That's incredible! They're very kind, intelligent people. I think there's a real sense of community there. It's a very loyal fanbase there. Mature intellects. Great conversations. They can just connect on this level and it brings so much joy to people."
For fan Charles Skaggs, who co-hosts Ghostwood: The Twin Peaks Podcast with Xan Sprouse, "Twin Peaks debuted while I was in college, the perfect time to have my perceptions transformed by David Lynch and Mark Frost's television masterpiece. In the bland network TV landscape of 1990, Twin Peaks was unlike anything I'd ever seen before in terms of storytelling, visuals, music, and characters. Lynch and Frost truly created a place both wonderful and strange, one that grabbed me from Pete Martell's words 'She's dead…wrapped in plastic' in the pilot, then bonded with my very soul with Dale Cooper's surreal dream sequence in the third episode of the first season."
THE FUTURE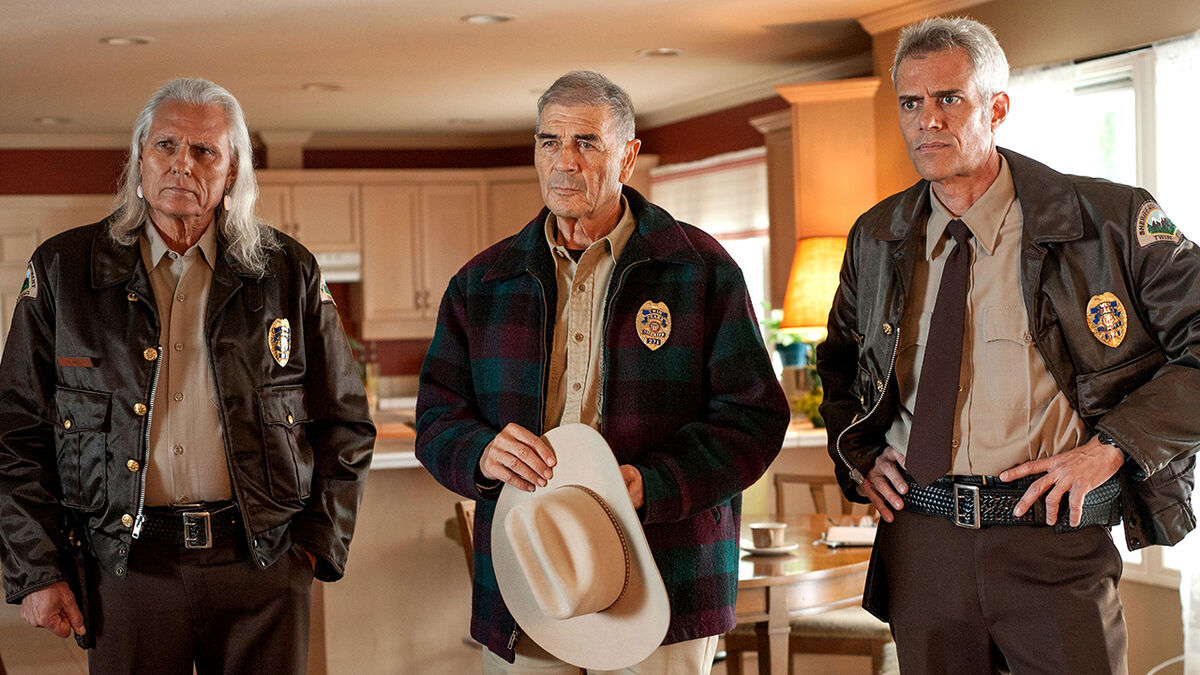 Twin Peaks: The Return was a revival few fathomed could actually take place. But were those 18 episodes really the end of the story or could Twin Peaks return again? Said Horse, "Oh, I have no idea. It's all in David's palace. I'd like to see it again! Even if I wasn't in it, I'd like to see it again. It's inspiring to see where television can go. Even David Chase, who did Sopranos, said, 'David opened up all these doors for all of us.'"
Shiels, for her part, said if Twin Peaks returns again, she'll make sure her castmates are well fed, promising, "If it does, I will definitely make enough finger sandwiches." 
Said Ashbrook, "I don't ever see it coming back. But I didn't see it coming back the first time, so what do I know?!"
Regardless, the show's legacy is secure. As Horse put it, "People say, 'Oh, you guys didn't win any Emmys!' and I said, "Nobody's going to know or care who won the Emmys. But they will study episode eight [of The Return] in film school for eternity."
Said Sam Howzit, who's been a fan of Twin Peaks since 1993, "I am beyond grateful for this obsession that my mother and aunt thought would be a passing fancy. I now run TwinPeaksBlog.com and have spent hours documenting minor details, identifying props and sharing photos from visits to countless film locations. I realized tonight that this interest has consumed more than half of my life. Yet I love every moment, especially meeting fellow fans from around the world. They are incredible, kind, generous and loving folks. The same kind of people who I imagine would live in the fictitious small town from Lynch and Frost's mind. We laugh. We cry. We wonder at the beauty of life that many times is surrounded by darkness. This show helps us in finding meaning to our own wonderful and strange world. To paraphrase Special Agent Dale Cooper, 'Twin Peaks is special.' And I'm glad I am a long-term resident. Another slice of pie please."