A new series called Save Me is about to hit screens, and if you're a fan of The Walking Dead, you should be very excited indeed. And there isn't a walker in sight.
It's largely to do with Morgan actor, Lennie James. If you're already feeling the British star's loss from The Walking Dead, you're not alone. While James will be popping up in spin-off series Fear the Walking Dead when it returns for its fourth season in April, his presence in the main show will be sorely missed.
As Morgan, James has been one of the most interesting, and complicated, aspects of the show. Whether his character is fighting walkers, taking down bad guys or trying to be the best person he can be by exercising his pacifist ideals, when Morgan is on screen, everything is better. And that's why James' involvement in Save Me, which is about to premiere on British TV, is so enticing.
What's the Story?
James is the creative force behind the brand new six-parter, a gritty crime thriller set in South London with a plot that revolves around a missing girl. He's not only the star of the show, but he's also responsible for writing the majority of the series, in which the daughter of his character, Nelly, disappears. The twist to this oft-told tale is that Nelly is estranged from daughter Jody. He last saw her when she was a toddler; she's now 13 years old. And the finger of suspicion is pointed at him.
As his life is turned upside down, he takes it upon himself to investigate Jody's disappearance. In the process, he unearths a bunch of secrets about himself and those around him.
How Is It Like 'The Walking Dead'?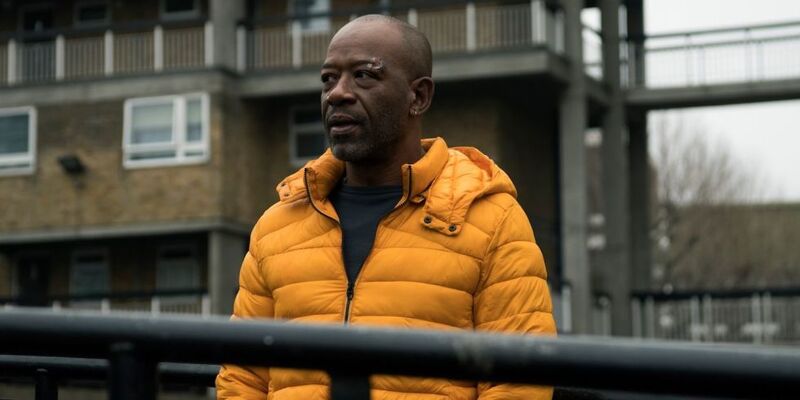 Like The Walking Dead, there's plenty of intrigue and suspense on offer in Save Me. But instead of throwing an actual zombie apocalypse into the mix, the show introduces its own blend of chaos.
Like Morgan before him, Nelly goes it alone. Both become vigilantes of sorts, with Morgan making it his personal mission to 'clear' walkers at one point in his story, and survive on his own; and Nelly heading off on his individual quest to find out what's happened to his daughter. And just as Morgan goes forth armed with a bo-staff, Nelly also steps forward with his own signature item – a yellow padded coat.
What Else Is There To Recommend It?
There are bad guys and anti-heroes in Save Me, much like the zombie show. Nelly fills the anti-hero role — a philandering past reveals he's made mistakes – while Stephen Graham's character is taken in for questioning, becoming an early suspect and villain because of his sordid background. Complicated, since he's a friend of Nelly's. It's fair to say that Morgan has also butted heads with his friends on occasion.
A strong supporting cast of British talent including Suranne Jones, Jason Flemyng, Adrian Edmondson and Derek star Kerry Godliman, as well as the endlessly versatile Stephen Graham, give further reasons to watch.
Save Me hits screens on February 28 in the UK. No release date has been announced as yet for the US.