After months of negotiations, Disney was officially given the votes necessary to buy 21st Century FOX's entertainment division. The Associated Press reported on the news this morning, which comes after months of working on the deal.
Welcome Home
Since the Marvel Cinematic Universe became so successful, fans have dreamed of Disney getting the X-Men, Deadpool, and the Fantastic 4 back from FOX. Today their dreams came true. Now everyone's favorite MCU characters can team-up with their favorite FOX characters.
FANDOM had fun with the imaginary line up by sharing this graphic on Twitter:
Who would be on your dream team?
Kevin Feige's Wish List
While Marvel fans are excited about this merger, we're positive that no one is more thrilled than Marvel Studios president Kevin Feige. Before Feige was the crowned king of Marvel Studios, he was actually a consultant on the first X-Men movie back in the year 2000.
X-Men executive producer Lauren Shuler Donner hired Feige right out of film school to be an associate producer on X-Men because of his expertise on the material. Technically, Feige has been part of the expanding superhero universe since the beginning of the new millennium. A New York Times piece quotes Donner as saying that Feige was a "Walking encyclopedia of Marvel," and called him "really indispensable in those early days".
Those early days led him to his career at Marvel Studios, and now, almost 20 years later, Feige is getting the X-Men back, along with Deadpool, the Fantastic 4 and over 100 other characters. In the days since the FOX deal was announced, Feige has been asked by numerous outlets when we can expect to see these characters appear in a Marvel movie. While Feige usually dodges the questions, his expertise on the subject alone suggests that he has been wishing for this deal just as much as the fans.
What Characters are Coming Back to Disney?
According to ComicVine, FOX currently owns 159 Marvel characters. That might seem like a lot, but that number includes secondary characters and villains, as well as heroes. Here are some of the top characters Marvel will get back from FOX once the deal is finalized:
Fantastic 4: Thing, Reed Richards, Sue Storm, Johnny Storm
Alpha Flight: Northstar
Cosmic characters: Fallen One, Stardust, Silver Surfer, Galactus, Watcher + more
X-Men: Professor X, Jean Grey, Storm, Cyclops, Wolverine, Angel, Beast, Magneto, Mystique + more
Gifted characters: Polaris, Blink + more
X-Force: Deadpool, Cable, Domino, Shatterstar, Colossus + more
Legion characters: David Haller, Shadow King
This deal leaves the door wide open for the MCU to start introducing characters from all of these comic books. That means we could see members of the Alpha Flight appearing in a future Captain Marvel movie, we could see Storm show up in Black Panther 2, and we could see the X-Men or Fantastic 4 team-up with the Avengers.
Future of the FOX Movies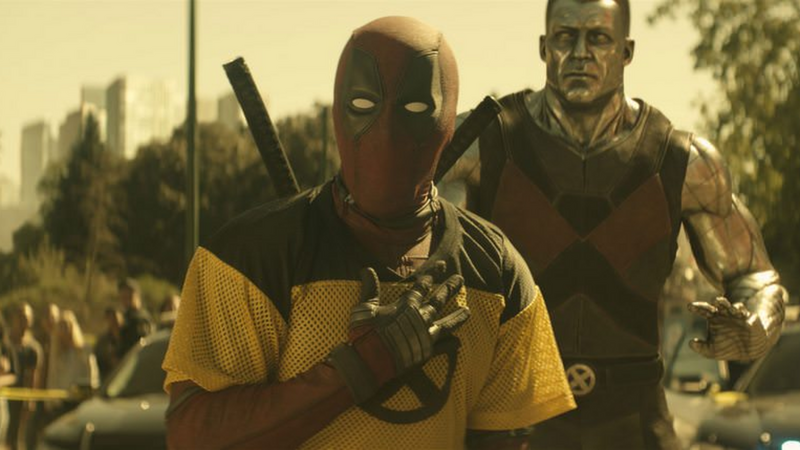 While it may take Marvel Studios a few years to figure out how to incorporate these characters, what about the films that already exist? What's going to happen to the Deadpool franchise? What about the New Mutants film or the long-gestating Gambit film? According to Jeremy Conrad, X-Men Dark Phoenix is still happening, as well as New Mutants. These feel like safe bets, considering they are both finished filming.
Dark Phoenix and New Mutants are still happening.

X-Force, Gambit, X-23, Doom, Silver Surfer? Nope.

— Jeremy Conrad (@ManaByte) July 27, 2018
As for Gambit, X-Force, and Noah Hawley's Doom, Conrad believes these are off the table. Gambit has been stuck in development for years and Hawley's Doom is just a script at this point, but the cancellation of X-Force could spell trouble for the Deadpool franchise.
And what about the FOX shows like Legion and The Gifted? These are co-produced by Marvel Television and they are both gearing up for new seasons. The Gifted Season 2 kicks off this fall and Legion was just picked up for Season 3. These shows are likely safe for now.
The biggest question is how will Marvel explain the existence of these other films and shows? The MCU motto is "all connected," so if they keep certain actors like Ryan Reynolds or Hugh Jackman, will they be carryovers from the multiverse?
Regardless of how it all works out, one day we will see our favorite Marvel characters all together again on the big screen. The fact that Kevin Feige gets to be apart of this deal and that Stan Lee, god of cameos, gets to see this deal play out in his lifetime is just icing on the cake.