Whether they're making heads turn with their runway looks or making jaws drop with the drama they cause, the contestants of RuPaul's Drag Race know how to grab attention. And like any good superstar, these queens know how to leave fans wanting more.
Whether we're between episodes or between seasons of the hit reality show, fans are constantly searching FANDOM to learn more about their favorite contestants. But which queens are people most interested in learning more about?
From wanting to know more about scandals to needing more info on the latest feuds, we've compiled a list of the top ten queens that fans have been searching for online within the past year.
10. Blair St. Clair
Season: 10
Finished: 9th
Why She Made the List: Well, I do declare, it's Blair St. Clair. This classy queen may have only landed in 9th place on the current season of Drag Race, but she still was one of the most searched contestants of the past year. Not to take away from Blair's popularity, but she likely beat out so many of her Season 10 costars to make it on this list because of people's interest in her arrest. Last October, before the Season 10 cast was even revealed, TMZ leaked that Blair was a contestant while reporting on a DUI that she got back home in Indiana. The scandal piqued fans' interest and had them searching for Blair while waiting to find out the rest of the queens in the cast.
9. Alaska
Season: 5/All Stars 2
Finished: Runner-Up/Winner
Why She Made the List: The fact that Alaska made it on this list is the very same reason she deserved to win All Stars 2 — this queen knows how to stay relevant. She's only one of two former contestants on the most-searched list who wasn't on a season of Drag Race during the past year that the data was pulled from. And yet, with her hilarious music videos (including a brilliant "Despacito" parody poking fun at Valentina) and her commentary on each season as a true Drag Race superfan, she manages to consistently remain front and center as a part of the reality show's fandom.
8. Aquaria
Season: 10
Finished: TBD
Why She Made the List: Aquaria was one of the most well-known queens of Season 10 before she even entered the workroom this year, so it's no surprise to see her on this list. The New York queen garnered a huge fanbase on Instagram and fans had been waiting for her to turn 21 so that she could apply for the show. As Sharon Needles' drag daughter, she developed a relationship with many past Drag Race contestants long before ever being cast herself, so her name has been sitting in the mouths of drag fans for quite some time. She also recently made a cameo on another popular reality show — The Real Housewives of New York City.
7. Miz Cracker
Season: 10
Finished: TBD
Why She Made the List: Miz Cracker may not have won the first challenge of Season 10 (or any challenges so far, for that matter), but she made such a strong showing with her innovative runway look and hilarious quick wit that she instantly became a fan favorite. She's also the daughter of Bob the Drag Queen, so her connection to a previous winner surely helped to spike people's interest. While we still have to wait to see how things will shake out for her this season, it's clear that she's done enough during her time on the show to have left people searching for more.
6. Milk
Season: 6/All Stars 3
Finished: 9th/9th
Why She Made the List: When FANDOM profiled every cast member of All Stars 3 ahead of the season premiere earlier this year, the post on Milk got the most clicks by far. One theory for that was her promotional photo, which featured her in a giant muscle suit and really made her stand out from the pack. But fans have been interested in the Dairy Queen from the moment she was forced to sashay away too soon on Season 6. The looks she served on her original run were wildly unique (who could forget her shocking Workroom Rupaul runway look??) and fans wanted more. And in her time between seasons, she gained notoriety in the fashion world working as a model for Marc Jacobs. Unfortunately, her return to Drag Race didn't go as planned (many considered her the villain of the season after she seemed to give off an entitled attitude and cried whenever she didn't win), but she still knew how to pique people's interest online.
5. Willam Belli
Season: 4
Finished: Disqualified
Why She Made the List: Willam is arguably the most controversial queen in Drag Race history, having been the only contestant in ten years to be disqualified and kicked off the show. And while she claimed that the incident was because she was receiving conjugal visits from her husband in her hotel room throughout the season, viewers have long felt that there's more to the story. That mystery, combined with her willingness to say exactly what's on her mind, makes it no surprise that fans were interested in getting more info on the outspoken queen.
4. Sasha Velour
Season: 9
Finished: Winner
Why She Made the List: As the current reigning winner of RuPaul's Drag Race, Sasha made a name for herself throughout Season 9 with her fashion-forward looks and knowledge of LGBT history. But it was the moment during the Season 9 finale in which she removed her wig to reveal a sea of rose petals that won her the crown and officially made her Drag Race royalty. The lip sync was so iconic that it even landed on mainstream media lists of the biggest television moments of 2017. Her performance gave fans chills, so it's no wonder that they were looking for more from Ms. Velour.
3. Aja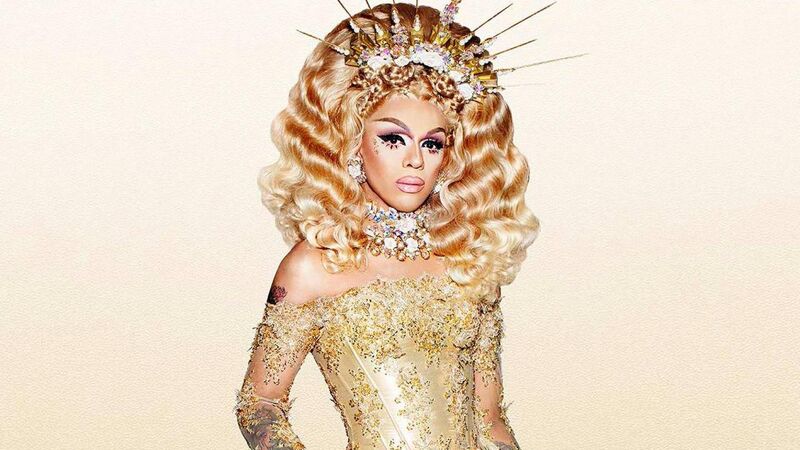 Season: 9/All Stars 3
Finished: 9th/7th
Why She Made the List: Aja was a hot name in Brooklyn before making it onto Drag Race, but her popularity in New York didn't translate to success on the show. She struggled during her time on Season 9, but still had one of the most viral moments of the season when she mocked the judges' love for Valentina during an episode of Untucked. She took things a step further during the reunion when she called Valentina out for not being deserving of her Miss Congeniality title. But after gaining fame for her verbal antics rather than her skills, she returned to the workroom for All Stars 3 and proved that she was, indeed, one extremely talented drag queen.
2. Valentina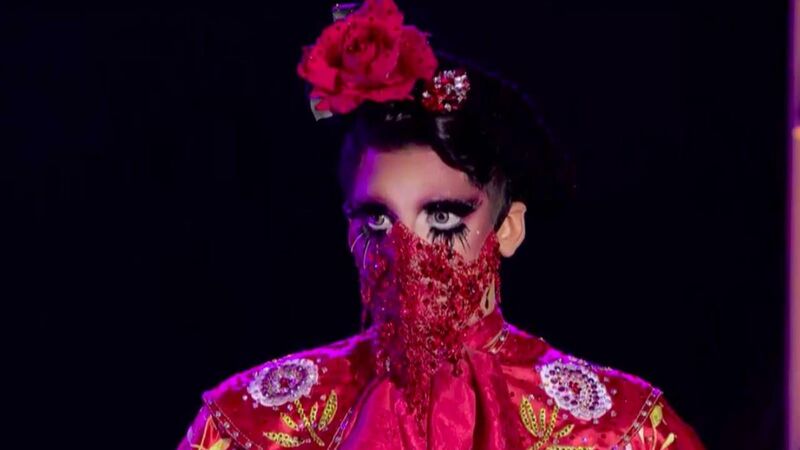 Season: 9
Finished: 7th (Miss Congeniality)
Why She Made the List: She's perfect, she's beautiful, she was involved in one of the biggest scandals in Drag Race history. Valentina quickly became a frontrunner during her time on Season 9 thanks to her beautiful smile and gorgeous runway looks. But when she landed in the bottom two halfway through the season, she attempted to lip sync with a mask over her face because she didn't know the words to the song. It caused RuPaul to stop the performance midsong for the first time in the show's history and ultimately got her kicked off the show. Afterward, it was revealed that her other costars didn't necessarily think she was the friendliest queen in the workroom and she was called out by Aja and Farrah Moan after winning Miss Congeniality at the reunion. Rumors then swirled online that she was the queen being accused by club promoters of exhibiting diva behavior at their bars, allegedly requesting champagne and red M&Ms in her dressing room. With half of the Drag Race fanbase loving her and the rest loving to hate her, the polarizing queen quickly also became one of the most famous in the show's history.
1. Trixie Mattel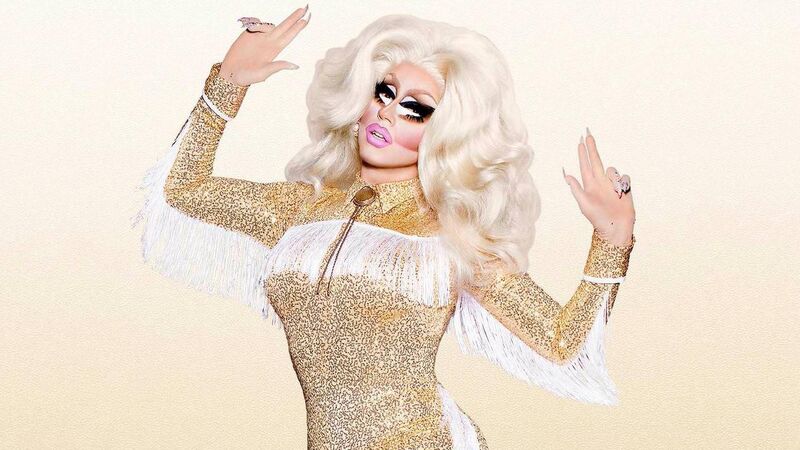 Season: 7/All Stars 3
Finished: 6th/Winner
Why She Made the List: It's no surprise to see Trixie Mattel was the most searched queen throughout the past year, as she's one of the biggest breakout stars of the entire franchise. Fans were outraged when she was eliminated early on during Season 7, and although she was eventually brought back, she never managed to really showcase how funny she really was. But after her season ended, she teamed up with Season 7 sister Katya for a web series that garnered her a new legion of fans. The Trixie and Katya Show was eventually picked up by Viceland, making the duo the first contestants from Drag Race to land their own TV show. She also released a successful country-folk album in 2017, the same year that her new series hit the air. She topped off all this success by becoming the winner of All Stars 3 earlier this year, proving that there's nothing this comedy queen can't do. (Except imitate RuPaul on Snatch Game, of course.)
Which queen captured your heart and made you a fan? Join the discussion here!