Black Panther has all manner of enemies in the comics, from Wakandans White Wolf and Tetu, to villains from further afield, like Dr. Doom and Morlun.
In his big-screen debut — Captain America Civil War — Helmut Zemo gets on the wrong side of T'Challa by killing his father T'Chaka. But T'Challa eventually tracks him down and extracts justice.
But what of Black Panther's forthcoming standalone movie? Well details are still thin on the ground in terms of plot, but it looks like these are the three characters that will be battling T'Challa for Wakandan supremacy.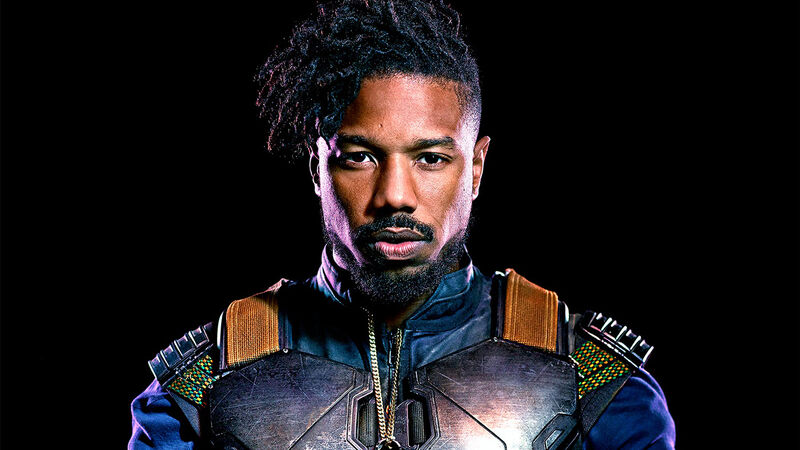 First appearing in Jungle Action #6 in 1973 — courtesy of writer Don McGregor and artist Rich Bukler — Erik Killmonger is pretty much Black Panther's nemesis. A Wakandan native, he was born N'Jadaka, and found himself exiled to America following his father's involvement in a failed coup.
Living in Harlem and studying at MIT, N'Jadaka changed his name to Erik Killmonger, and developed a hatred for King T'Challa and his modernisation of Wakanda.
Eventually returning to the African nation, Killmonger made it his mission to overthrow T'Challa and bring back Wakanda's ancient customs. And he even succeeded in one storyline, usurping the King, and only coming unstuck when his body rejected the 'Heart-Shaped Herb' consumed by those who assume the Black Panther mantle.
In the new movie, it looks like the character's backstory will be somewhat different. Early word suggests that he's still born in Wakanda, but somewhere along the way, Killmonger becomes an American black-ops soldier before returning home to dethrone T'Challa.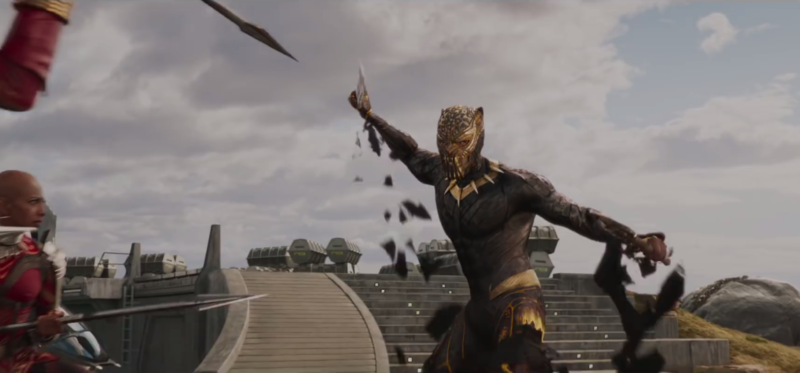 And judging from the film's trailers, it looks like Killmonger will don a 'Golden Jaguar' suit, making it a level playing field when he goes toe-to-toe with T'Challa and his vibranium-infused Black Panther armour.
Of the character, director Ryan Coogler told Fandango: "I will say what makes him different — not from all Marvel villains, but I think a lot of Marvel villains — is that he has a real-world sensibility to him. I think it's a benefit of having Mike as an actor, but he's a character that I think will feel very familiar to audiences. I think Marvel has had villains who you can relate to, but I think even more than that, you feel like he's of this world. He's very grounded, I would say."
Jordan himself has revealed that he entered an unpleasant headspace while playing the character, telling Empire: "It took me to a dark place. Honestly, I can't really go through all I went through to get into it because I want to keep that close to me. But it stuck with me afterwards."
M'Baku (Winston Duke)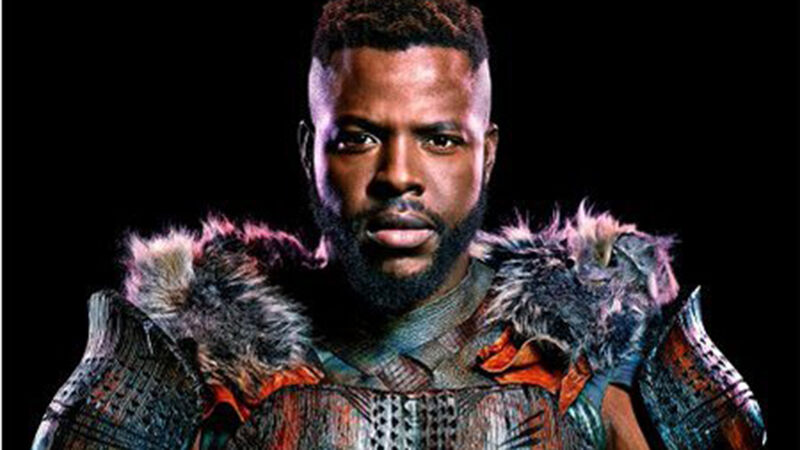 In the comics, M'Baku first appeared in Avengers #62 in 1969, and became better known as Man-Ape. A powerful warrior and member of Wakanda's Jabari Tribe, M'Baku disagreed with T'Challa's decision to outlaw the White Gorilla Cult, and so revived the sect.
Like Killmonger, he also disliked the modernisation of Wakanda, and sought to return the nation to its primitive ways. In the process taking down the king. And like Killmonger, he frequently failed in his efforts.
Worried about re-enforcing racial stereotypes, the makers of the Black Panther movie have dropped the 'Man-Ape' aspect of the character. Though M'Baku and the mountain tribe that he leads will still have an affinity for the noble gorilla.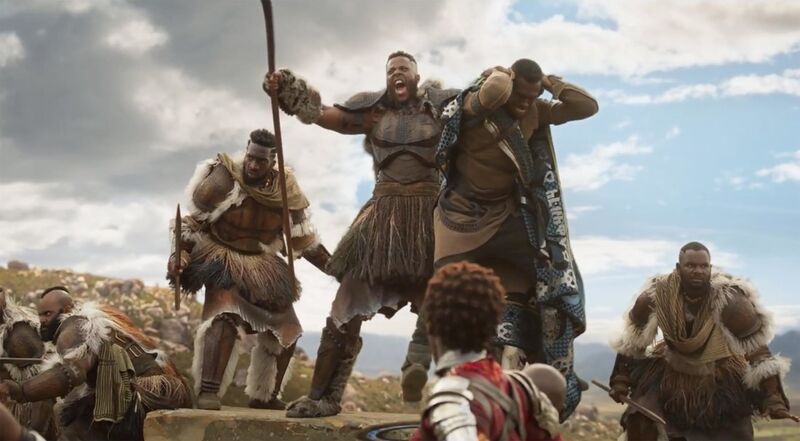 When visiting the film's set, Entertainment Weekly described the character as "a hard-bitten, ruthless warrior, but as played by actor Winston Duke, he also has dignity and strength."
It looks like the 'White Gorilla' storyline plays some part in proceedings, with producer Nate Moore telling EW: "You learn that M'Baku is essentially the head of the religious minority in Wakanda which we thought was interesting. Wakanda is not a monolithic place. They have a lot of different factions."
The character is also unhappy with T'Chaka's engaging with the outside world, and fears that his son will go the same way. "In M'Baku's worldview, T'Chaka made a huge mistake going to the U.N." Moore explains, claiming that the character sees the situation in this way: "We should never engage with the outside world. That's a terrible mistake. And if his son is anything like his father, I don't support him being on the throne."
Created by Stan Lee and Jack Kirby, Ulysses Klaue first appeared in Fantastic Four #53 in 1966. The son of a Nazi war criminal, he was sent to Wakanda to learn the nation's secrets. Klaue then changed his name to Klaw, became a physicist, and stole Wakandan vibranium to power the sound transducer he was building.
With vibranium being Wakanda's most precious mineral — and the source of the country's riches and futuristic technology — King T'Chaka was understandably unimpressed, and took on Klaw, only to be murdered by him. Which brought Klaw into conflict with young T'Challa, who might not have managed to kill him, but did remove his right hand.
Klaw replaced said appendage with a sonic gun, and regularly did battle with both Black Panther and the Fantastic Four. He also developed superhuman strength and speed with the help of a vibranium-powered sonic converter.
In the movies, Klaue is a South African gangster who sells arms on the black market. He first appeared in Avengers: Age of Ultron, selling Ultron vibranium before losing his hand to the villainous cyborg.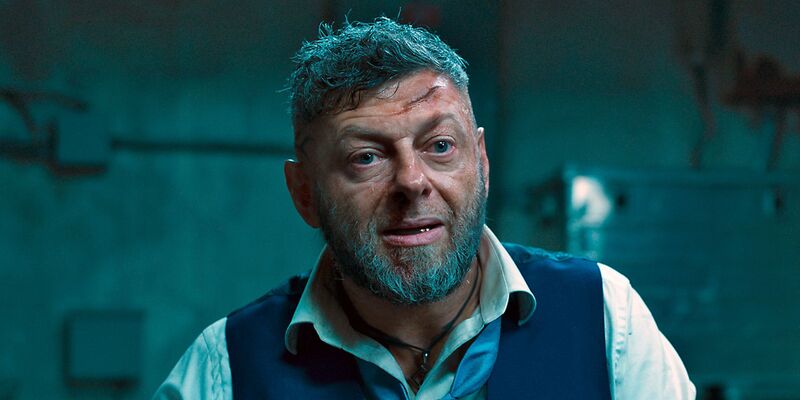 Judging from the Black Panther footage released thus far, Klaue plays a substantial role in the new movie, undergoing interrogation by Martin Freeman's Everett Ross in one scene, and chasing Black Panther through busy streets in another. Where that aforementioned sonic cannon — apparently fashioned from an old mining tool — can clearly be seen.
As for what drives the character in this movie, Serkis told ComicBook.com: "He is the only person who has been into Wakanda and seen the wealth that it has and he wants to expose that. He believes them to be a hypocritical country. They're playing this kind of 'we're a third-world country' card and he knows what's underlying that so he's trying to expose that.
"He is the bringer-down of governments. He collaborates. He's an arms dealer. He knows how to play people and he has a personal vendetta against T'Challa as well."
Black Panther hits UK screens on February 13 and US screens three days later.