Before Marvel took its stranglehold on cinema, comic book adaptations were hit and miss – partly because audiences weren't sure how to take them. DC property The Losers was one such adaptation. Released in 2010, the film was based on the comic book of the same name and followed a special forces team left for dead by CIA superiors while on a mission.
Blending action and comedy – in a similar vein to the films of the Marvel Cinematic Universe that followed – The Losers won both critics and fans. With the passage of time, some of those critics have reappraised the film.
The movie starred Jeffrey Dean Morgan as well as Idris Elba, Zoe Saldana and Chris Evans – three of whom went on to take recurring roles in some of those Marvel films, as Heimdall, Gamora and Captain America respectively. Morgan, of course, instead picked up a prominent role in TV's The Walking Dead as villain Negan.
But while a section of fans have long called for a sequel, The Losers 2 never materialised. FANDOM met with Jeffrey Dean Morgan – whose character Clay headed up the black ops team in the film – and asked him to provide the definitive answer why.
The Ball Was Dropped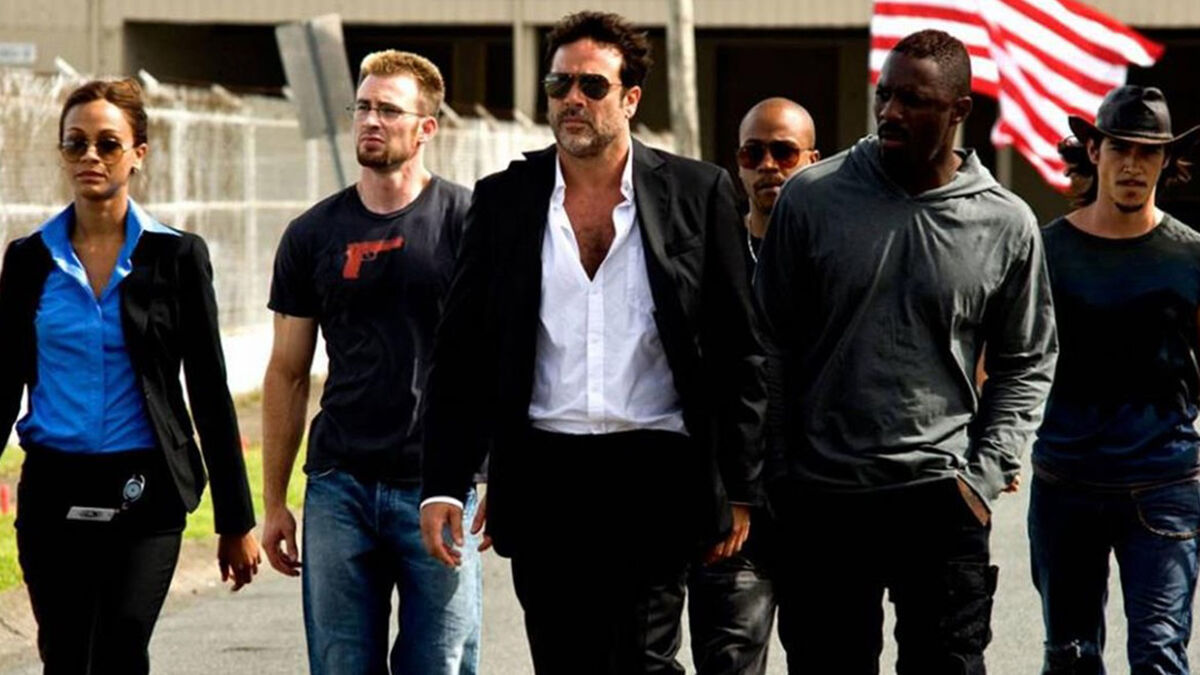 "There's all sorts of stories about what went wrong with that movie and it's mostly studio/producer stuff, and nothing to do with the actual film itself," he said. "Because we had this amazing cast. And, I mean, really amazing cast when you look at it now. I think something got lost on the other end of things."
The film failed to set the box office alight, which is one glaring reason a sequel wasn't forthcoming. But Morgan blames the way it was marketed.
"It wasn't promoted the way it should have been, to be honest with you," he said. "And it's too bad because when we did that movie, the idea was there was going to be more than one. And with this amazing cast – Chris Evans and Idris Elba and Zoe Saldana – and a great story and the great graphic novel to go off of, the ball was dropped. We talk about it frequently. All of us. We're still friends. The ball was dropped."
So if the opportunity was there to do another one, would Morgan be up for it? "Absolutely."
In a post-Marvel Hollywood landscape, perhaps The Losers 2 could happen after all.