Lu Over the Wall (Yoake Tsugeru Rū no Uta in Japanese), Masaaki Yuasa's (Devilman Crybaby and The Night Is Short, Walk on Girl) latest feature-length anime film, will hit US theaters this week. The fantasy film brings together mermaids, superstitious townspeople, and a teenage rock band to create a fun-filled adventure that is perfect for the whole family.
In celebration of the film's upcoming US release and its groundbreaking Sundance run, FANDOM sat down with the film's lead voice actors and co-directors — Stephanie Sheh (voice of Yūho) and Michael Sinterniklaas (voice of Kai). The veteran Your Name voice actors discuss Lu Over the Wall's appeal, who should see it, and why it's the movie we need right now.
From Your Name to Lu Over the Wall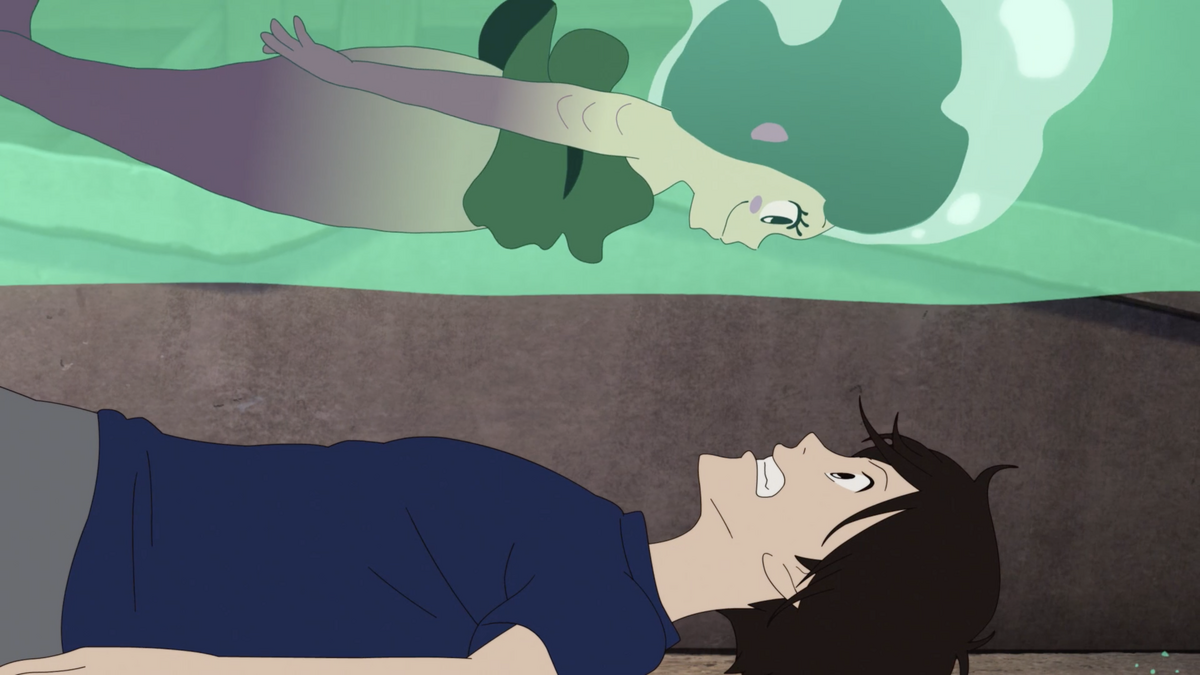 If Sheh and Sinterniklaas' names or voices sound familiar to viewers, that's because the pair were the leads in the extremely popular anime film Your Name. But despite their involvement in both projects, the two films are like night and day. As Sinterniklaas puts it, "Our roles and our relationships in the films are hugely different. I don't wake up as her and do untoward things that I will later lie about when we meet."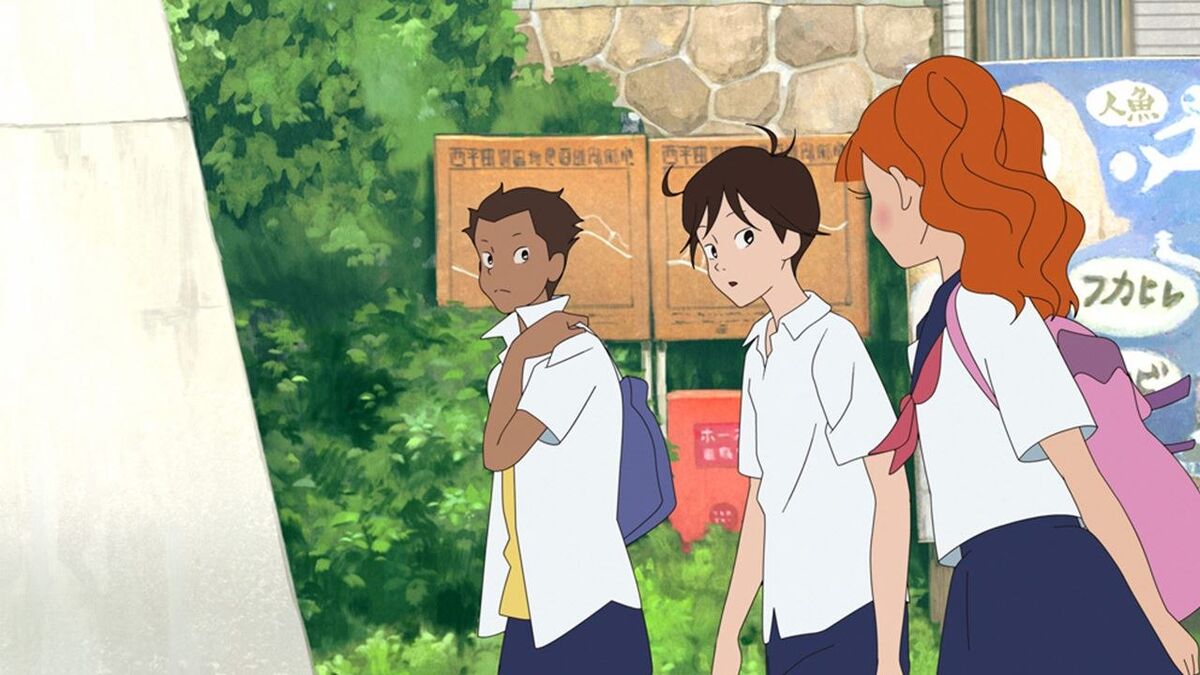 Despite their obvious differences, both anime films managed to transcend the tropes of the genre. Part of the reason for that is because the characters feel like real people and not archetypes. This is something the pair — who co-directed the English adaptions of both films — carried over to Lu Over the Wall from their experience on Your Name.
"Working on all the stuff that went into Itomori (the town in Your Name) really informed how the towny people of this location would sort of feel, sound, and interact," says Sinterniklaas. "They were both on super crazy turnarounds. We had to do them very, very quickly. So, all the work on Your Name, I think hugely benefits Lu."
Debuting at Sundance and Impressing Yuasa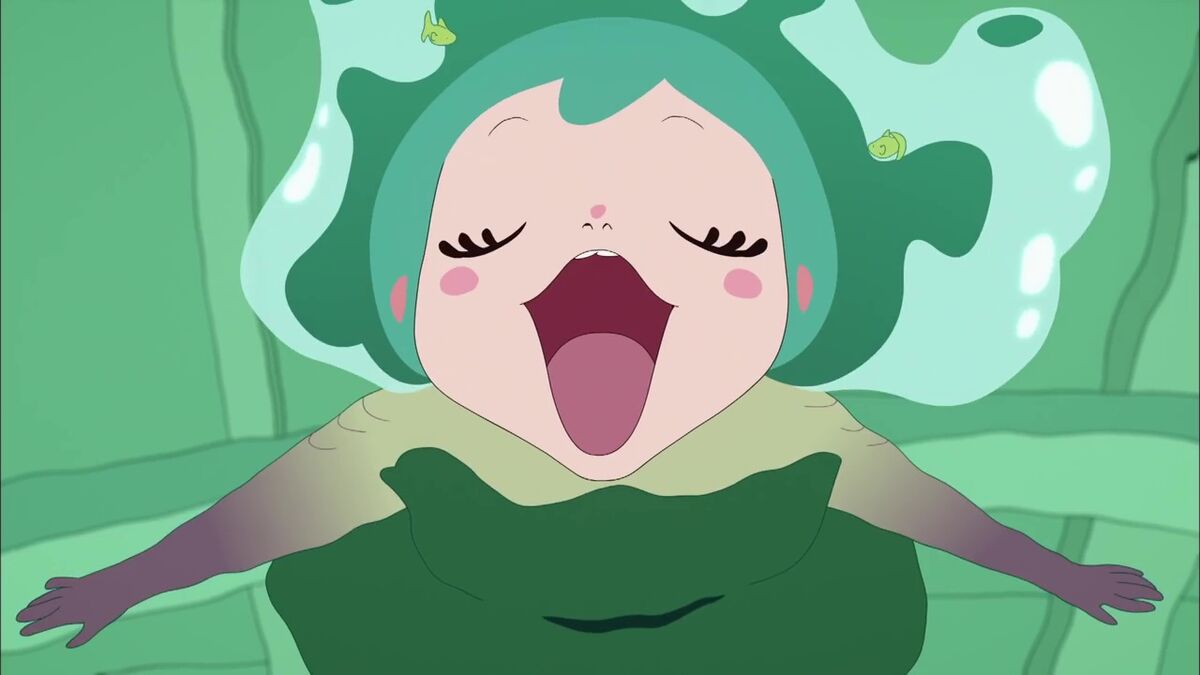 All that hard work obviously paid off as Lu Over the Wall was the first anime film ever to be accepted into Sundance. In fact, the English dub of the film, despite its quick turnaround, surpassed Yuasa's expectations. "He actually really liked it," says Sinterniklaas. "The producer also really liked it. I think the translator verbatim said, 'This feels like my film.' He also seemed surprised by it because dubs sometimes miss the mark and some of the flavor."
The negativity surrounding dubs has been a hot topic in the anime community for years. Luckily, over time, dubs have gotten better and better thanks to the efforts of experienced ADR directors like Sheh and Sinterniklaas. "It sounded great in the theater and the moments really come through, which is my main goal as a mixer," says Sinterniklaas. "Not just to make it all sound pretty, but that sonically it supports the moment."
Yuasa wasn't the only one who was impressed — audiences who watched the film at Sundance were, too. That's likely because the dub found a way to stand on its own. "You always want to maintain the integrity of the original, but then you also want to make it your own," says Sheh. "Usually, our philosophy is that it is more about the intention and the spirit of the original versus the literal adaptation."
Keeping Things Authentic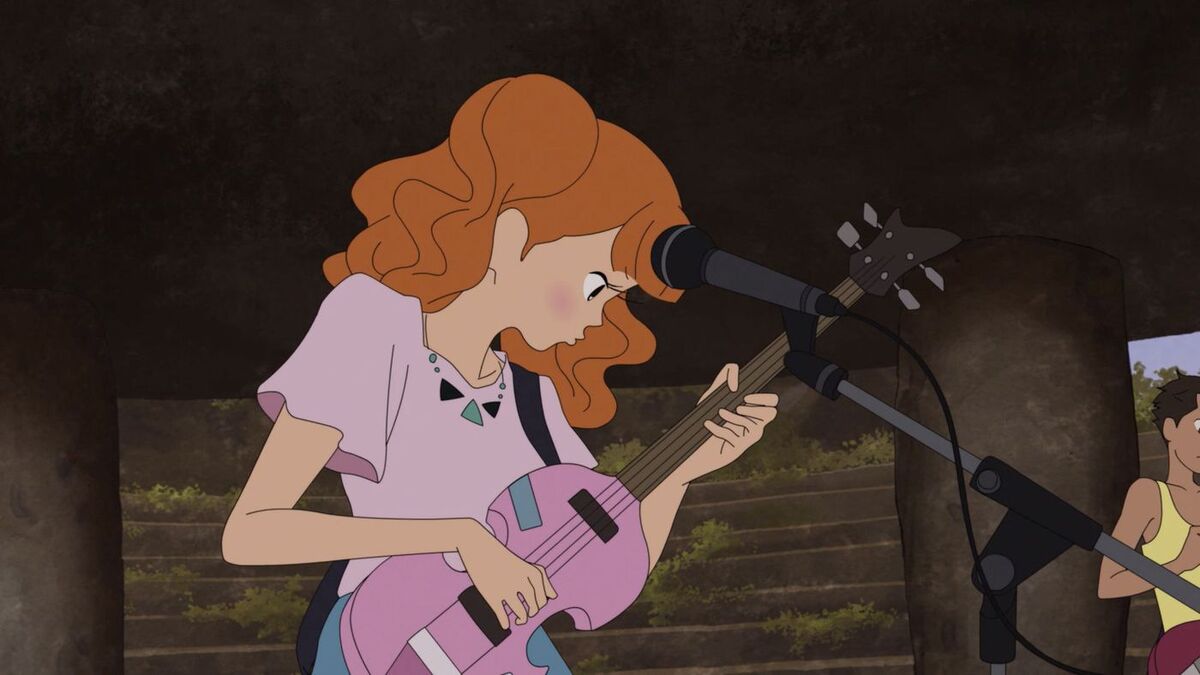 Capturing the spirit of the anime led to one of Sheh's favorite moments — getting to sing — which is something that dub actors often don't get to do. "I'm not, like, a fantastic singer. I'm an okay singer, which actually kind of works perfectly because Yuho is not a great singer," says Sheh. "But it's not bad singing. It's amateur. It's like good karaoke singing. That's exactly what I am."
Sinterniklaas agrees. "Yuho's not going to be winning Tokyo's Got Talent anytime soon, but she's super charismatic and energetic, and sometimes that's more important for a frontman." That unpolished sound is especially important when the band is full of middle schoolers. Not to mention that Sheh actually wrote the lyrics for the English adaptation of the song she sings.
"It's based on the original Japanese [song]. It's really hard to adapt," says Sheh. "You want it to rhyme. You want it to have the right rhythm, but, at the same time, you want it to the stick close to the original song's intentions."
Standing Out in a Medium of Tropes
It adds a layer of authenticity to the film that Sinterniklaas says helps set the anime apart from the pack. It's just one of the many genuine and unexpected moments in the film, which include Sinterniklaas' favorite. "There's a moment where Lu realizes the people around her aren't who she thought they were," Sinterniklaas explains.
"She has this look of terror that is also adorable but makes me think, 'Oh this isn't just a normal scared. This is something else.' It's really hard to describe; I think the film is ripe with these special little moments that are real."
You won't find any of the usual anime character archetypes in Lu Over the Wall (like the angsty teen who gets nosebleeds when girls talk to him). "All of the characters [in Lu Over the Wall] have something different and specific about them that makes me think I know them," says Sinterniklaas. "They remind of people in my life that I've known in the course of my years traveling the globe. These aren't archetypes, these are really specific people."
Expect the Unexpected
It's these special, unexpected moments that the actors feel make this film so unique. "There are these moments here and there that just feel like they zag instead of doing what I expected," says Sinterniklaas. "I love those. They catch me off guard.
"Especially for someone who is in the industry, who sees a lot of stuff, who understands how the manipulation works, this film disarms me and makes me willfully sacrifice any disbelief to it — especially because of those moments that just catch me off guard and make me go 'Wow,' like when I was a child going to see Star Wars for the first time.
"I'm not comparing it to Star Wars," explains Sinterniklaas. "I'm just saying, you see something. It's all magic in front of your eyes, and you're like, 'Wow.'" This makes Lu Over the Wall the perfect film for kids, but they aren't the only ones who will love it.
About That Mermaid Allergy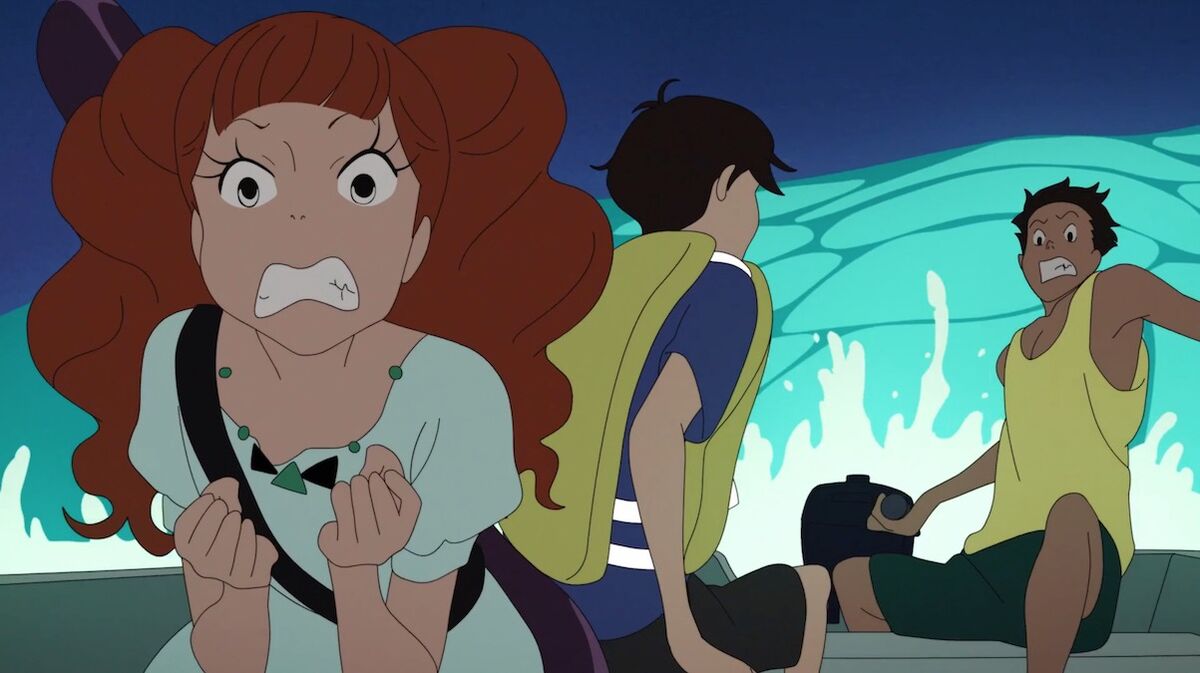 "It's super quirky, and it's super unique. So, it's not kidsy in the sense that I would say, 'This is a kid's movie.' It's more of a family movie," says Sheh. "I think there is something charming about this world that Yuasa has created. It's just so likable. If you like music, there is music in it. There's singing, mermaids, and dogs. I definitely think that it is a good movie for adults and kids as well."
Sinterniklaas went on to focus on those who shouldn't see the movie. "I actually think it's kind of great for everyone unless someone has some crazy mermaid allergy or they hate music. If you hate music and are terrified of mermaids, then maybe avoid this film." He goes on, "If they really don't want to experience joy or happiness, then maybe don't see this film."
What Audiences Can Learn From Lu Over the Wall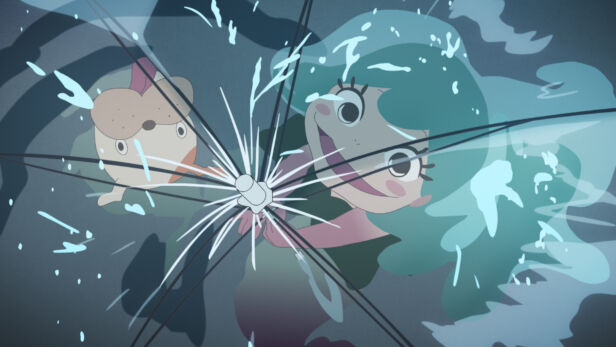 "From the opening title, from the moment you see Lu, it is just something that makes you happy," says Sheh. "Hopefully, [the audience will] be humming some songs [after the film]. Hopefully, they will just love life because that was the feeling it gave me.
"But the other thing, too, is there is this little bit in the film with some dogs. It's really, really, tiny. (It's not integral to the rest of the plot.) As a dog lover, I really appreciated it. I think that for those who aren't dog lovers or don't really think about those things, I hope it makes them appreciate rescue dogs more," says Sheh.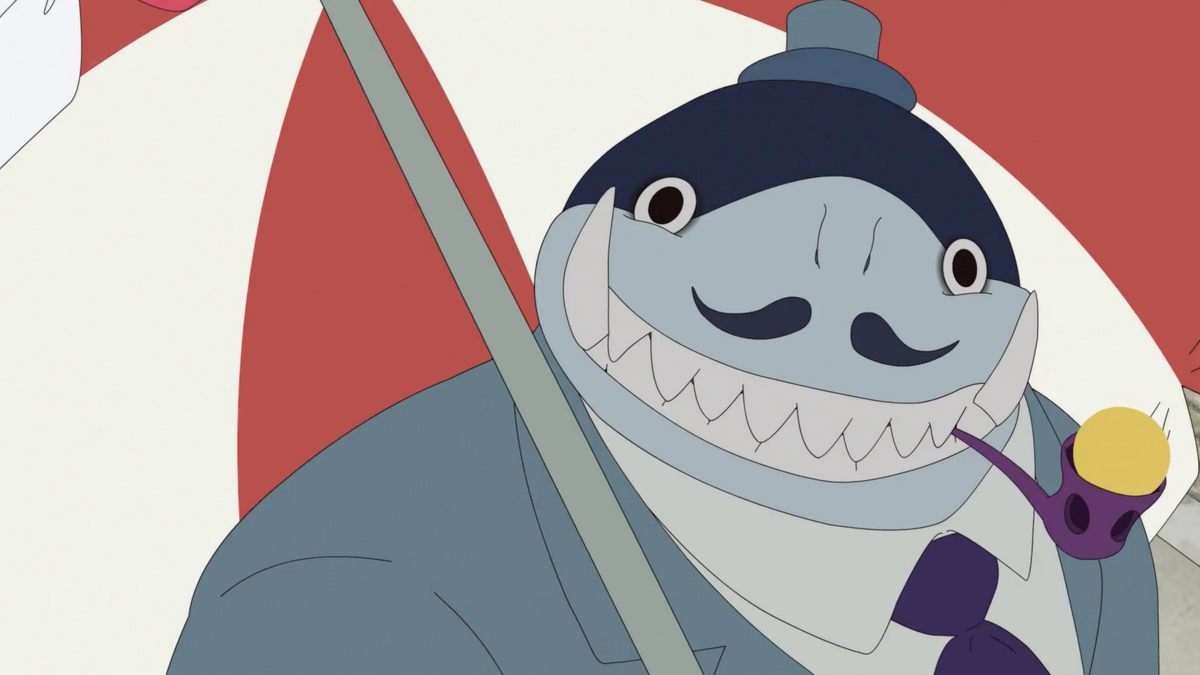 Sinterniklaas hopes the audience will experience pure joy. "I feel like even if you're a little pessimistic, it's going to leave you grinning. Again, it's Yuasa's non-formulaic, not-quite-so-predictable way of doing things that I think makes this always feel authentic, surprising, and therefore the joy comes through as not some ham-handed, 'I want you to be happy now.'
"It's a natural reaction to getting sucked into this world. There's a little bit of a lesson in terms of judging, about prejudice. So, hopefully, it makes people think twice about preconceived notions about another species or race," says Sinterniklaas.
For those who aren't allergic to mermaids and happiness, Lu Over the Wall hits US theaters on May 11th. It will be available in both Japanese with English subtitles and as an English dub. To find showtimes near you, check out the anime film's website.