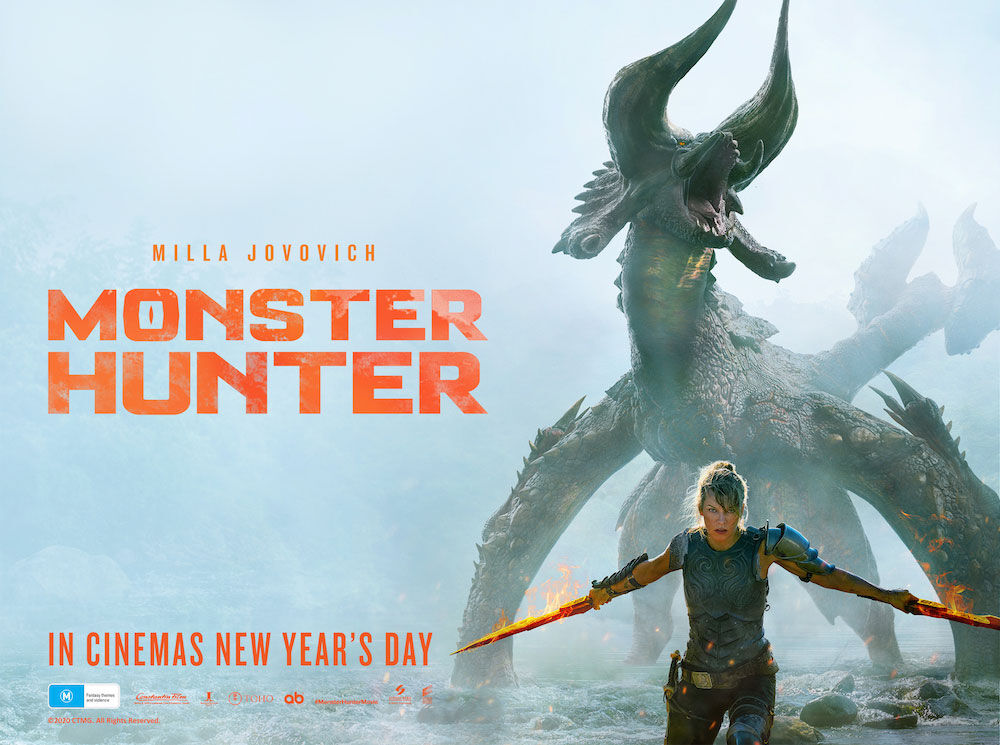 The global gaming phenomena that is Monster Hunter is getting the big-screen treatment with an Australian cinematic release opening New Year's Day. If you're not up on the concept of the game, it's basically a fantasy world with huge dragon-like monsters roaming around that must be hunted for resources that are used to level up and fight even bigger monsters. Sounds like fun? That's because it is. The series has so far sold 16.6 million copies of the latest Monster Hunter: World and it was about time that a major studio stepped in to bring the action to the rest of the world.
The film sees Captain Artemis (also the name of the Greek goddess of hunting. Coincidence? I think not), played by Milla Jovovich of Hellboy, Resident Evil, and 5th Element fame and her unit of soldiers sucked through a portal into Monster Hunter world. There they encounter a Hunter and learn to fight monsters before teaming up with the Admiral, played by original Hellboy himself, Ron Perlman, to save the world. It looks like an all-action summer blockbuster and we can't wait to see it.
To celebrate, Fandom is giving you the chance to win a double pass to pre-release screenings of Monster Hunter nationally!
We've got 25x double passes up for grabs for each of the below screenings:
SYDNEY
Monday, December 21 at 6.00pm* (Note earlier start time than other states' screenings)
Event Cinemas George St
505 George St, Sydney
MELBOURNE
Monday, December 21 at 6.30pm
Hoyts Melbourne Central
Cnr Swanston & Latrobe Street, Melbourne
BRISBANE
Monday, December 21 at 6.30pm
Event Cinemas Chermside
Westfield Shopping Centre, Cnr Gympie & Hamilton Roads, Chermside
ADELAIDE
Monday, December 21 at 6.30pm
Event Cinemas Marion
Westfield Marion, 297 Diagonal Road, Oaklands Park
PERTH
Monday, December 21 at 6.30pm
Event Cinemas Innaloo
57 Liege Street, Innaloo
In order to be in with a chance to see Monster Hunter before everyone else, all you have to do is tell us in 25 words or less, which weapon you would use if facing down a monster from the trailer above and why.
By entering the competition you agree to the terms and conditions and the applicable privacy policies at this link.