The holidays start early now the Xbox Series X is finally here! It arrived days before the PlayStation 5, not that we're here to fuel the eternal console-war, of course. Offering 4K visuals alongside 12 Teraflops of processing power, the Series X is the most powerful Xbox ever built. And although there'll be 1000s of games available thanks to the Game Pass, what are the most anticipated new releases players are excited to get their hands on? Our community poll was pretty eye opening…
Halo: Infinite
First up is Halo: Infinite… Which obviously no one could have predicted whatsoever. The series is arguably one of the most famous video game franchises of all time and has become synonymous with Xbox and Microsoft. 45% of voters can't wait to see Master Chief return to save humanity in 2021. The sequel will follow John-117 as he goes up against the Banished, a mysterious splinter group from the Covenant. It'll have a heavier focus on the hero than Halo 5: Guardians did (sorry Spartan Locke) and will revolve around a new damaged Halo ring – although no one knows how or why the superweapon has been compromised…
On Fandom's XBox wiki, DragonNation600 explained they were excited for Infinite because they're a "Die hard ultimate Halo fan" and suggested "Sergeant Johnson is coming back." Although since Johnson died at the end of Halo 3, we're not sure he'll return… But when the game finally arrives on the shelves, it'll also have a free-to-play multiplayer. Halo: Warzone anybody?
Fable 4
Okay okay, it's actually just called Fable, but it is the fourth game in the series. This time it's being spearheaded by Playground Games and is rumored to take place across different planets after the destruction of Albion. The first trailer didn't show much aside from teasing the magical nature of the series (with a fairy getting munched on by a toad) but that was enough to excite 18% of voters in our poll. Fable fans don't need to worry, the RPG will once again throw players into an open-world which will focus on a singular story. Although we suspect there'll be plenty of side-quests along the way. It's been described as a fresh start for the series, so Albion's rumored demise could be an interesting way of rebooting Fable without undoing everything that's come before.
Senua's Saga: Hellblade II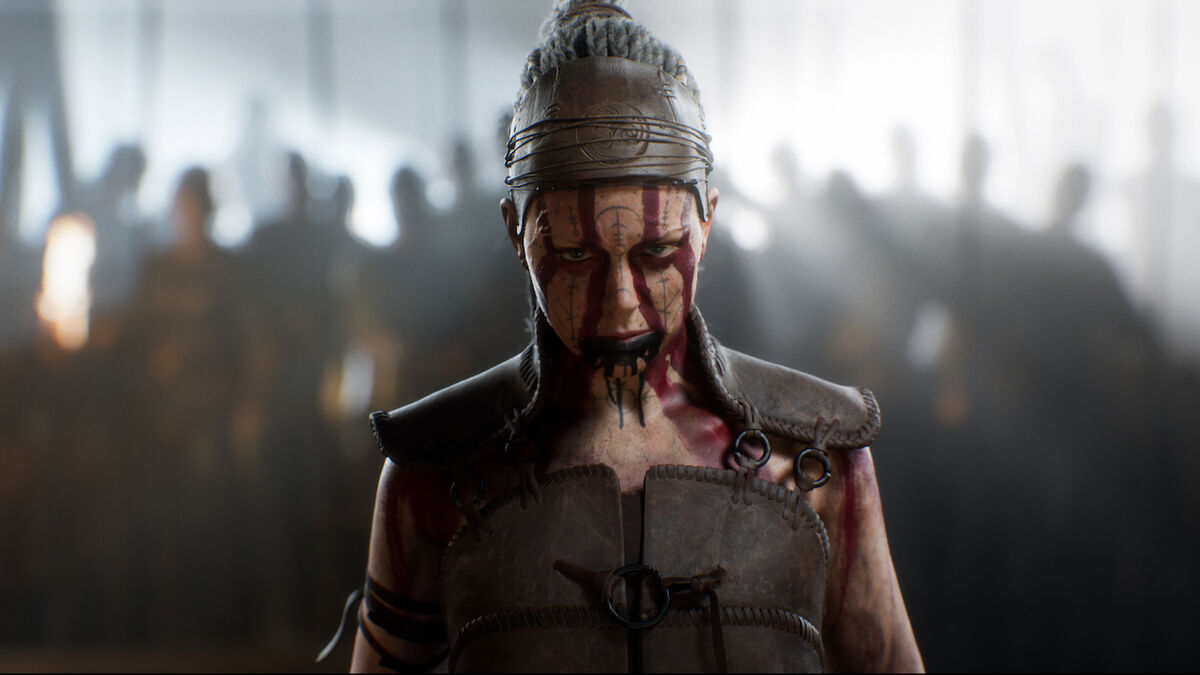 When Hellblade: Senua's Sacrifice originally debuted back in 2017, it impressed audiences through it's fascinating odyssey as Senua delved into Norse hell to retrieve her lover, Dillon – while also dealing with her own mental illness. The developers behind the game, Ninja Theory, collaborated with the University of Cambridge's Paul Fletcher – a professor of health neuroscience, to ensure they were portraying Senua's condition accurately. Her hellish journey combined with the incredible storyline and visuals is likely why 7% of voters can't wait to see Hellblade II. Not much is known about the sequel, but the stunning first trailer showed Senua's intense, rhythmic chant alongside some nightmarish imagery of dismembered arms, decaying bones and a monstrous giant emerging from a rock. It should be family-friendly, right? There's no confirmed release date for now, but it was one of the first confirmed games for the Series X – which suggests it should arrive in 2020, If not, it should hopefully be available in early 2021.
S.T.A.L.K.E.R. 2
A decade after S.T.A.L.K.E.R.: Call of Pripyat debuted for the PC, S.T.A.L.K.E.R. 2 is set to debut on the Xbox Series X. Players will head back to the Chernobyl Exclusion Zone in what Microsoft is calling "one of the biggest open worlds to date". Sure, it'll be fun to explore the apocalyptic setting, but it'll also be filled with mutated monsters, other looters and bizarre, reality altering anomalies. 7% of our voters can't wait for the sequel, which debuts on the Series X sometime in 2021, but has no exact release date. The eerie first trailer arrived at the Xbox Showcase back in July, showing off the ruined city of Chernobyl and briefly hinted at some of the monsters and experiments players will go up against as they creep through an "epic story."
SomeRandomGTAPlayer was obviously impressed by the trailer, as mid-way through our poll they were surprised no one else was picking the apocalypse "Whys stalker 2 only got 6% 🙄" Why indeed?
State of Decay 3
The third entry in the State of Decay series is the final entry in our poll, with another 7% of voters interested to see what's next in the zombie apocalypse. The first trailer for State of Decay 3 followed a masterfully tense hunt, as a survivor tracks a wolf through a snowy forest – only to find an undead deer feasting on said wolf. The hunter becomes the hunted. The series has always revolved around the player trying to scavenge for resources, keeping up the morale of fellow survivors and fending off the undead. State of Decay 2 introduced "Plague Hearts" which could wipe out all the nearby zombies if they were destroyed – so it'll be interesting to see if that mechanic makes a return or if Undead Labs will bring new gameplay features to keep it fresh. It doesn't have a release date as of yet.
But Wait, There's More…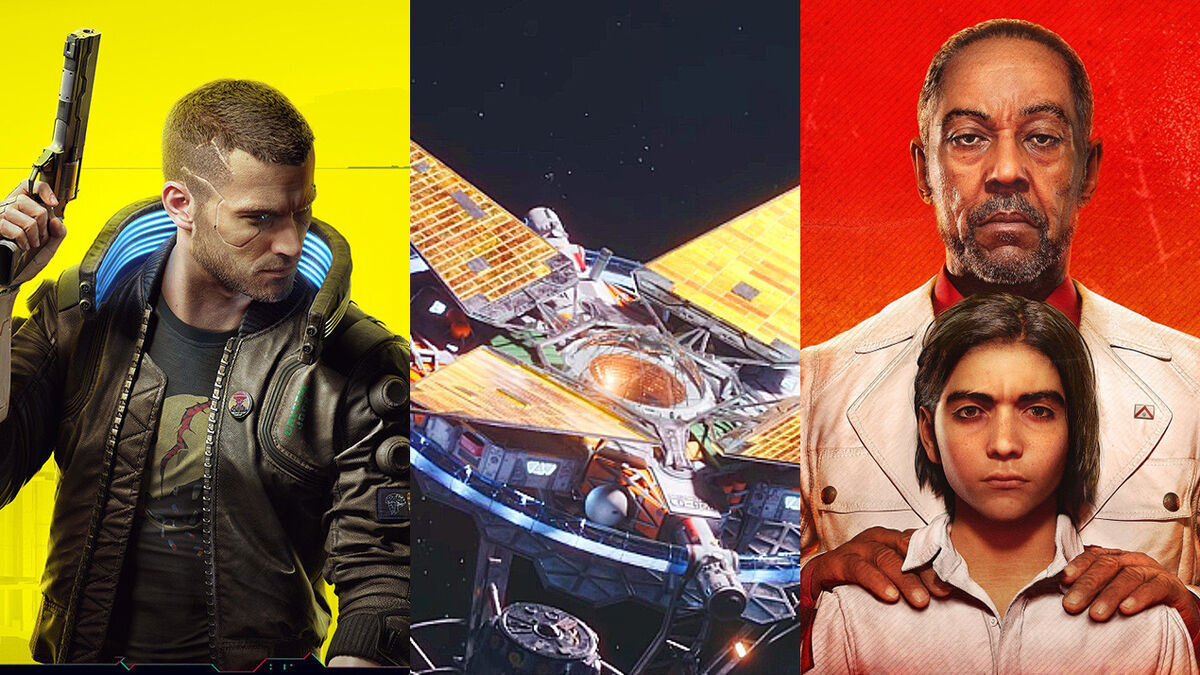 Of course, these are hardly the only games heading to the Xbox Series X, and 16% voters noted that there are other titles they're more excited for than our choices. One of the recurring titles mentioned in the comments was Cyberpunk 2077, from CD Projekt RED. And although it's not an Xbox exclusive, the stunning dystopian future will undoubtedly look flawless in 120 frames per second. Blackage21 would even sacrifice their education for it "I really want Cyberpunk 2077. Like I'd skip class just to play it." Maybe don't miss school just yet since the game is currently facing more delays, and for the moment is slated to debut on December 10.
Starfield is another title frequently mentioned by the community, which will be Bethesda's next offering after the somewhat divisive Fallout 76. The studio has been tight-lipped on the project, with only a minute-long teaser revealing a bizarre space-station before highlighting the game's logo. It'll be a single-player RPG set in space… And that's about everything we know about it. Director Todd Howard previously explained that fans need to be incredibly patient, so Starfield likely won't arrive until late 2021 at the very earliest. Sorry.
Finally, Far Cry 6 was also mentioned a number of times in the comments – although it isn't an exclusive to the Series X. The game stars Giancarlo Esposito as a villainous dictator on a Caribbean island called Yara, but it's unfortunately been delayed thanks to the ongoing pandemic. Ubisoft will now release it some time after April 2021. It's disappointing news, but hopefully the extra time will allow the developers to make the wait worthwhile.