"What was very important for Steppenwolf — and actually this was the case in the 2016 cut that Zack did, not the 2016 cut that eventually saw the light of day, and it was really clearly explained – is that Steppenwolf was basically caught between two hellfires," says Tom Holkenborg, better known as DJ turned film score composer Junkie XL and the man behind the music of Zack Snyder's Justice League.
The feverishly anticipated "Snyder Cut" was finally released following a social media campaign by fans both sympathetic with director Zack Snyder's plight (the director had to leave the project before completion because of a personal tragedy) and aghast at the Joss Whedon-tinkered version that made it to cinema screens back in 2017. As soon as fans saw Snyder's four-hour vision in March of this year, it became instantly clear that antagonist Steppenwolf was a far more rounded, and even sympathetic, character.
The original character design coupled with deficiencies in areas such as motivation and backstory had left viewers dissatisfied with the two-dimensional screen villain of the 2017 film. To be presented with a bad guy that not only finally made sense, but also made us think and feel, was the audience's own 'Hallelujah' moment – one of several, in fact, for Snyder fans. And it was due in no small part to Holkenborg's emotive score.
"[The score is] absolutely amazing. It really fit the tone of the movie and felt like it was connected to the scores of the other movies in the Snyderverse. The three best [themes] were 'Superman Rising', 'The Crew at Warpower', and 'At the Speed of Force.'" — Fandom DC Extended Universe wiki member, TrueDogeMaster
Dying to Please Darkseid
"He had to do this, he couldn't help himself," continues Holkenborg, explaining Steppenwolf's actions in the film as the disgraced lieutenant attempted to unite the Mother Boxes and end the world as we know it. Steppenwolf's aim was to regain his place at Darkseid's, um, dark side, after the megalomaniacal ruler of Apokolips cast him out for failing him once before.
"It's almost like having daddy issues, you know? He wanted to please Darkseid. And he's doing all these things to rid himself of a tormented past," says Holkenborg. That right there is the key to understanding Steppenwolf and building sympathy for the character – he's not the only one in the film who struggles with their history. "[It's] that which combines all these characters together — a tormented past, and [figuring out] how to overcome it."
A tormented past is something that we've already seen Batman struggle with in the extended story, of which Justice League became the fifth chapter (if you include David Ayer's Suicide Squad).
"That's why the Batman music in this movie is so radically different from Batman v Superman," explains Holkenborg. "Because Batman is the only character in this movie [for whom] it's a new day. We have seen him being tormented in Batman v Superman and now it's like 'Okay, let's f—— do this'. So he's really on a mission, whereas the other characters, we still see their backstory [unfolding], how they ended up being what they are."
Steppenwolf's Performance Anxiety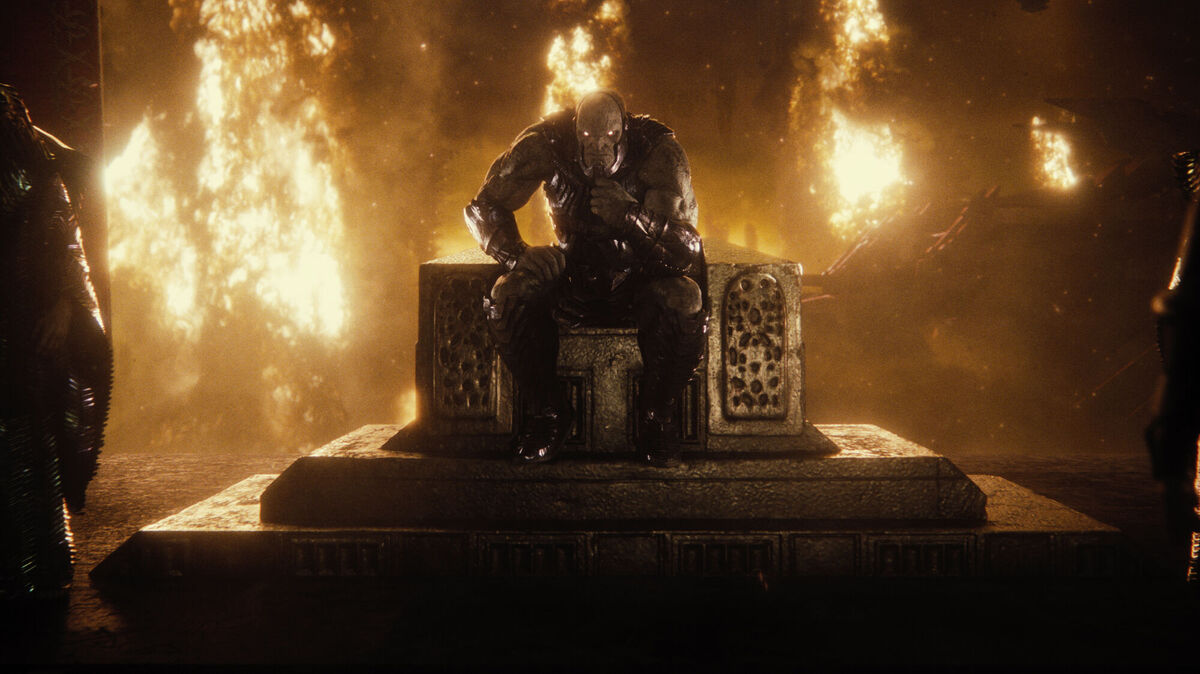 With twice the running time of the theatrical version, there's consequently plenty more Steppenwolf "exposure", as Holkenborg puts it, in the Snyder Cut. "And gladly so." It gives us the opportunity to more comprehensively understand this intriguing antagonist, and better draw comparisons between characters on both sides, none of whom are cut-and-dried good guys or bad guys.
The music for Steppenwolf, says Holkenborg, needed to be beautiful, in an emotional sense. Holkenborg uses the word "emotional" a lot when describing his music – he references his score for Army of the Dead, which hit Netflix recently and on which he also worked with Snyder, in the same way.
"Steppenwolf's theme, best heard in 'Middle Mass' and 'The Will to Power', sounds very apocalyptic. And the Justice League's theme, best heard in 'The Crew at Warpower' and 'The Foundation Theme', definitely sounds glorious." — DC Extended Universe member M.K.M.007
The aim for Steppenwolf was to bring a tangible dimension to the character's psychological state, "so that when you hear it, you feel that anguish, you feel that anxiety, you feel that panic; if you don't perform, Doomsday is going to come down on you." Steppenwolf has both Darkseid to please in order to secure his place in the universe and the destructive Doomsday to thwart. Two hellfires, indeed.
Doomsday is an ancient enemy of Steppenwolf and Darkseid according to comic-book lore, but if you thought Doomsday was defeated in Batman v Superman, let us remind you that it was Lex Luthor's genetically engineered hybrid version of the character that was killed. Snyder himself has said that the real Kryptonian-made doom monger is actually still out there posing a very significant threat. And like the Apokoliptian New Gods Darkseid and Steppenwolf, Doomsday is also many millennia old.
It was important that the music convey not only Steppenwolf's emotional state but also a sense that the character is ages old; in other words, his theme needed to be imbued with a sense of timelessness.
"Coming from a culture thousands of years old, I more or less picked the classical music colours for him," explains Holkenborg. "For Wonder Woman, I did the same, but I used World Music colours to emphasise that these [beings] were always here and always will be in the future. Timeless. And so I picked the orchestral colours for him but with that same sense it needed to feel like they've always been here."
Daughters of Satan
Holkenborg was inspired by classical music from the late 1800s and early 1900s for Steppenwolf's music.
"What you're hearing in that theme are harmonies that Russian and German composers were experimenting with around 1890, to 1910-15 when Stravinsky's 'Le Sacre du printemps' came out," says Holkenborg. "And then I combined [this] with experimental choir recordings that really found their roots in Arvo Pärt and Ligeti [compositions]. But, it's funny that when you hear those voices [in the film], you feel like the daughters of Satan are singing to you. It underscores that the [characters] have been here forever. So, it needed to be scary, it needed to be dark — but in that world, it needed to feel really emotional. And for me, it does because it uses certain types of harmonies. It's not just atonal music, there's a strong emotional quality to it the way that it builds. In its darkness it's longing for a solution, and it builds up, and it builds up, and it always comes down — that solution is just not available to Steppenwolf, and it will end badly for him."
"My favorite is [the Flash theme] 'At the Speed of Force'. That moment was so powerful, and the music just brought it all together." — DC Extended Universe wiki member and Snyder Cut fan, Saunt3D
Poor old Steppenwolf. But the spiky one isn't the only character for whom the conveyance of emotion was important. Holkenborg again references the word when he talks about the themes he created for the characters of Cyborg and The Flash, his two favourite characters to write for. For both, Holkenborg primarily was striving to convey "a lot of emotion."
He says, "Even though the Flash scene is an action scene — where he goes back in time — it's an incredible emotional piece of music that plays underneath it, even though it's action music. When I then found out that gradually it was turning into the favourite theme of almost the majority of the Snyder Cut fans, that was really great to see … I never thought that that theme would be picked up the way that it was. And for that same matter when people were saying, 'The history of Cyborg is the most emotional moment, in the scene together with the Flash running at the very end,' those were the scenes that I poured so much energy and heart and soul into."
Putting the Lethal in Wonder Woman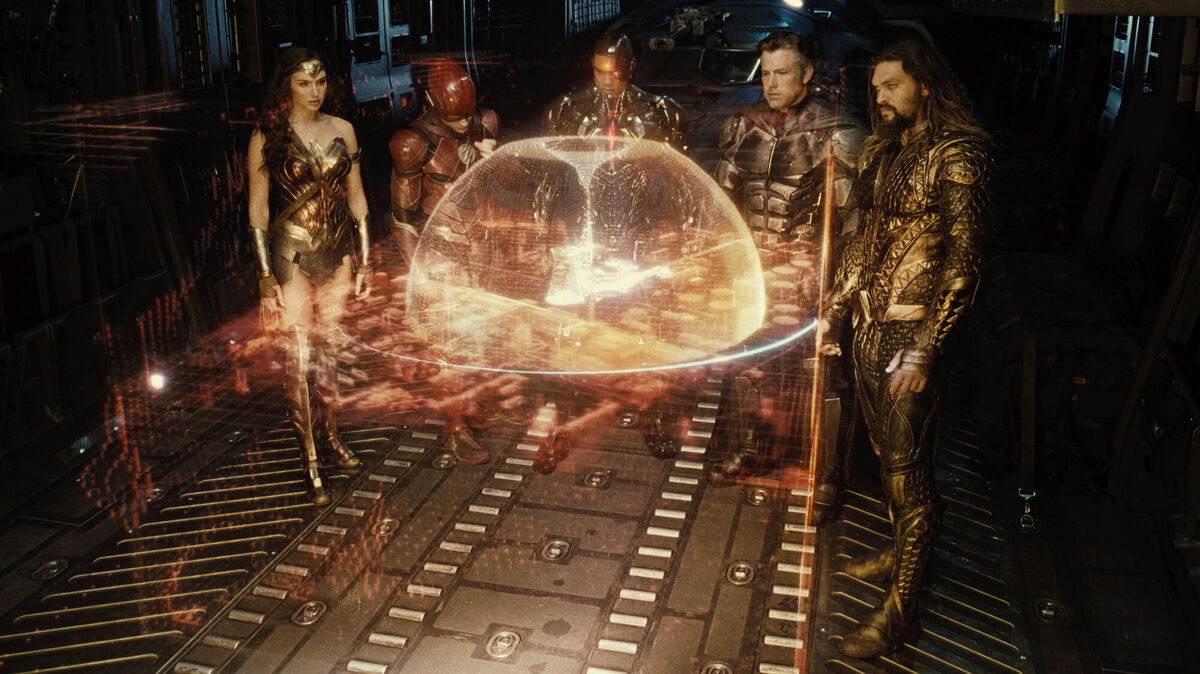 With neither character making a major appearance on the big screen before, it gave Holkenborg the opportunity to really make his mark and stamp his signature all over them, in a way perhaps that the likes of Hans Zimmer, John Williams, and Danny Elfman had on some of the major DC characters before. But while he came to writing music for Barry Allen and Victor Stone afresh, he built on some of what had gone previously in the DCEU when writing for other characters. And even though he scrapped his initial score from the original 2016 Zack Snyder version that had been intended for cinematic release prior to the director leaving the project, there were some elements that he actually carried over into the 2021 Snyder Cut. Three, in fact. The first of which was his Wonder Woman theme.
"Batman's new theme here definitely sounds much better and more developed than the one he had in Batman v Superman: Dawn of Justice, and hearing Wonder Woman's theme in its original, electric-cello driven glory while lacing it with some electronica and world music inspirations is also a nice touch." — DC Extended Universe member M.K.M.007
"Obviously, what I was developing for Wonder Woman in Justice League is somewhat similar in 2016 as now because it was straight on the back of Batman v Superman," says Holkenborg. "Hans [Zimmer] and I started to set out what would really be the world of Wonder Woman, which was more tribal-orientated and kind of aggressive. I remember when we talked about it with Zack and I said, 'Why would we create something for Wonder Woman that has feminine music?', whatever that means. She's the most lethal of them all. The rest are taking people out with trickery or magic. She's the only one that drives a sword into somebody's body or into their hearts, or [is] chopping off heads. She's the most physical, close-contact, full-contact fighter of them all. And so I thought it needs to be aggressive, it needs to be badass, and it needs to [convey] a strong history with the clan, which is where all the World Music comes from."
The ideas for Superman's theme were also transported from the original score he wrote.
"The Superman music was close to what Hans and I developed for the first two movies because he's the most two-dimensional of them all," says Holkenborg. "He always is good, he is always loyal, he always wants to do good, he's madly in love with Lois. He is not the type of guy that would have another girlfriend on the side. He's just a really good soul. He changes the least in character."
And the third element that travelled from the original to the Snyder Cut?
"Even though I wrote a whole new theme, [it was the idea] that the Justice League theme needed to feel like an anthem of a country, and so when you hear it, it feels like, 'That is us; I want to be part of that,'" he adds.
Plenty of fans of Zack Snyder's Justice League wouldn't argue against the fact that's exactly how they felt.
Zack Snyder's Justice League is available now on Digital Download, 4K, Blu-ray, DVD, and limited edition steelbook.
To shop a Fandom-curated selection of Justice League merch, visit the Fandom Shop here. Explore possible sequels the Snyder Cut sets up in the article below.