This year the anime industry gave fans a vast amount of anime series and movies. And while few left much to be desired, there were some that changed the perception that nonfans (and fans) have about anime and some of its most contentious genres. Here's a list of 15 of the best anime of 2016.
15. Drifters
Starting off best anime of 2016 list is the blood and gore anime, Drifters. The series follows Toyohisa of the Shimazu clan, where after severe blood loss finds himself in a world where history's mightiest heroes fight with each other.
The series features not only creative ways to spew blood and gore, but also an imaginative take on the characters. Consequently, Drifters is a perfect package of bloodshed, visuals and epic battles.
14. Mob Psycho 100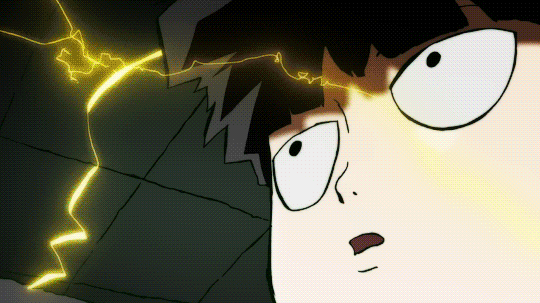 This year the creator from One-Punch Man graced our screens with another off-beat humor, Mob Psycho 100. The series follows a Kageyama Shigeo a.k.a. Mob, who has telekinetic powers and explodes in stressful situations. And while the exploding graphics contributed to the series success it left much to be desired when it came to Mob's powers. Perhaps fans will learn more of Shigeo's abilities in season two.
13. 91 Days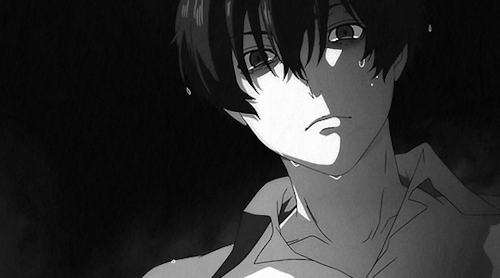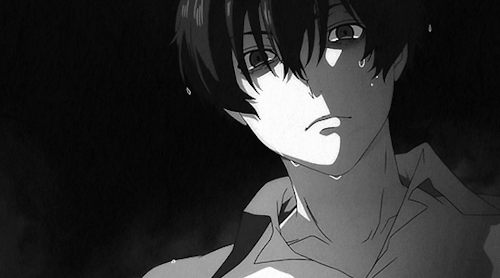 Set in the Prohibition Era, the crime anime drama 91 Days centers around Avilio who is seeking revenge against those who murdered his family. Key to his plan is the don's son, Nero, who he quickly befriends. Even though the series doesn't compare to other popular mafia anime, such as Gungrave or Baccano, it does, however, give a realistic portrayal of a city without laws.
12. The Disastrous Life of Saiki K.
The only anime short featured on our list of best anime of 2016 is The Disastrous Life of Saiki K. The 5 minutes per episode series follows Kusuo Saiki who only wants to live a normal life. But, unfortunately for him, he has psychic abilities that prevent him to have this beautiful and peaceful life. On top of that, his abilities attract the attention of somewhat odd characters that make things even worse for him. The Life of Saiki is one of those series that embraces cliches and executes them in brilliant and comedic ways. For example, the character Hairo who is obsessed with tennis or Saiki breaking the fourth wall.
11. March Comes in like a Lion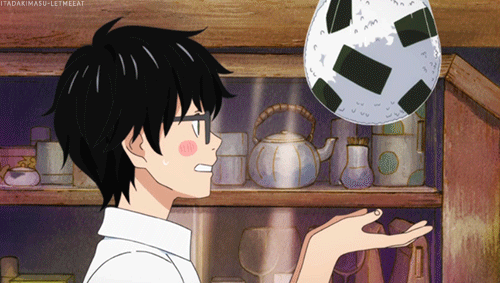 Featured on the Fall 2016 Anime list, March Comes in like a Lion follows Rei, a 17-year-old professional chess player whose distance between him and his adopted father grows with every day that passes. However, this hole is soon filled by his neighbors who want him only to be happy with who he is. While the series features some silliness (cat talking), the premise is actually about empathy and how to accept oneself.
10. Haven't You Heard? I'm Sakamoto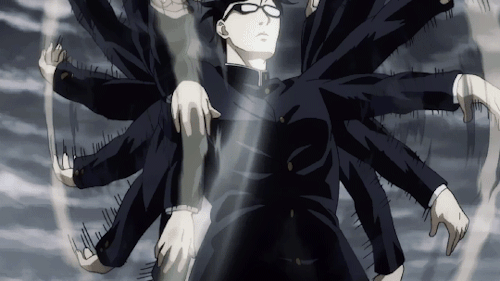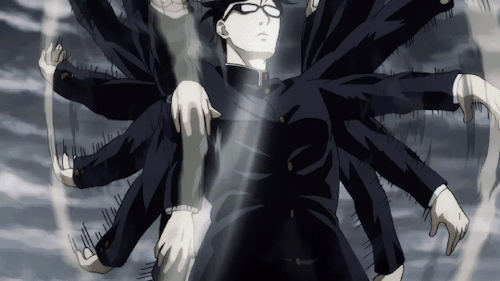 Really, haven't you heard about Sakamoto? The comedy/seinen anime follows this seemingly perfect high school student Sakamoto, which make his classmates and teachers believe that he's perfect. And while Sakamoto's perfectionism quickly becomes tiresome, it's the origin of his abilities is what piques the audience's interest. Plus, the absurd situations that he encounters and solves are what make Sakamoto one of the best anime of 2016.
9. Kiznaiver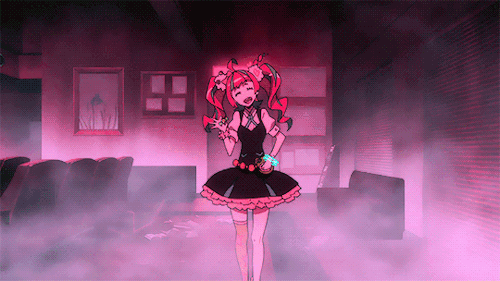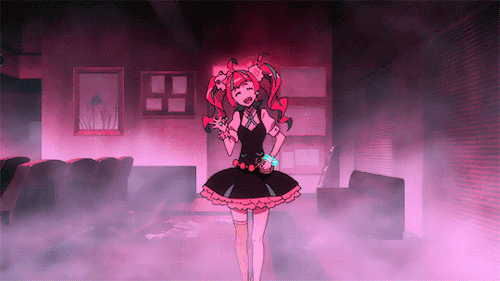 Taking place in the fictional town of Sugomori city, the city itself isn't what it appears to be. The city is actually a large-scale experiment known as the Kizna System. The reason behind this operation is to create world peace by connecting its citizens through shared pain and suffering, either emotional or physical.
Anime has come a long way these couple of years. Series have evolved from the traditional fighting scenes and moved towards conveying a message. And this happens to be the case with Kiznaiver, whose premise is about how people come to terms with both their feelings and those of the people around them. Thus, Kiznaiver's goal is to convey a message of empathy than delivering a compelling plot.
8. Bungo Stray Dogs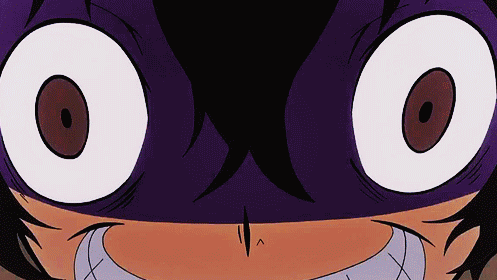 The story of Bungo Stray Dogs centers around a group of individuals with amazing abilities and how they use them for different purposes, from starting a business to carrying out missions for the mafia. With the members of the Armed Detective Agency at its core.
The show's best feature hands down is its character design. The series does an impressive job with the character's facial expression, in humorous situations. Furthermore, the series brings a sense of humor to graphic scenes. This combination of themes makes Bungo Stray Dogs one of the best anime of 2016.
7. Yuri on Ice!!!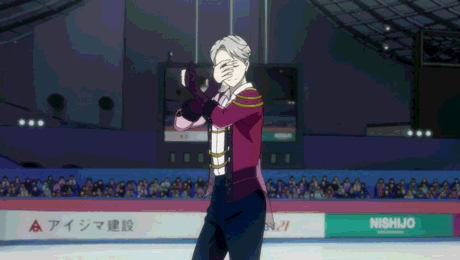 The surprise hit in the 2016 fall anime lineup has to be Yuri on Ice!!! The series follows two male ice skaters who (in)directly harbor a romantic attraction towards each other. However, the show doesn't fetishize or exoticize these feelings. Consequently, Yuri on Ice!!! has become a hit among girls, LGBT anime fans and due to its compelling storyline also among straight men.
6. ReLIFE
If only I knew then what I know now my life would be entirely different, comes into mind with ReLIFE. However, things have changed the last couple of years, which your experiences now would render useless if you were a teenager again. Which happens to be the case of Arata Kaizaki, who by taking a pill, reverts to a 17-year-old high school student.
ReLIFE is a rollercoaster ride; the first few episodes are very slow but soon after the climax begins. Even though ReLIFE is Tomo Kosaka directorial debut he adequately pulls off something that many directors struggle with, the balance between drama and comedy. He gives giving both themes the necessary leeway to keep the audience's attention. And although, the series may leave fans with an incomplete feeling, it does leave room for a sequel.
5. Re:ZERO -Starting Life in Another World-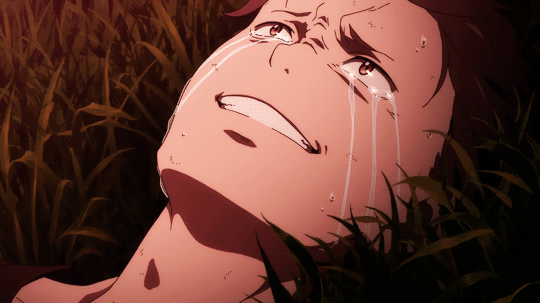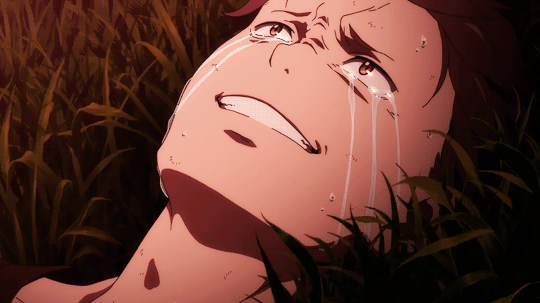 A lot of fans thought that Re:ZERO would be similar to SAO; however, the series superseded all expectations. Unknowingly summoned to another world, Subaru Natsuki soon befriends a silver-haired half-elf girl. When they are mysteriously killed, Subaru awakens and discovers that he has acquired the power of "Return by Death," giving him the ability to reverse time by dying.
The creators behind Re:ZERO weren't afraid to take some risks with a somewhat worn out theme. They've revamped the MMORPG idea by combining it with fresh new concepts, which resulted in a series that blew many fan's expectations.
4. Grimgar of Fantasy and Ash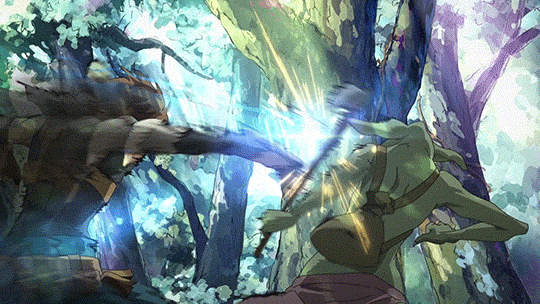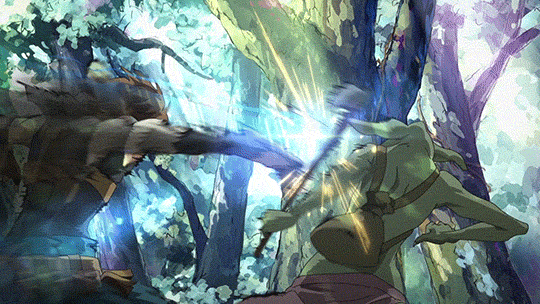 Grimgar follows a group of youngsters trying to survive a fantasy world filled with wolves, gremlins and other mythical creatures. To survive this new world they form an adventure group where they fight monsters to earn a living. However, unlike video games, there are no redos or respawns.
While SAO may be the face of MMORPG anime, it's not the standard of online survival anime. Grimgar gives a caring interpretation to the battle filled fantasy adventure genre by featuring an interesting take on heartache and friendship. On top of that, the watercolor background truly makes the series come alive.
3. Erased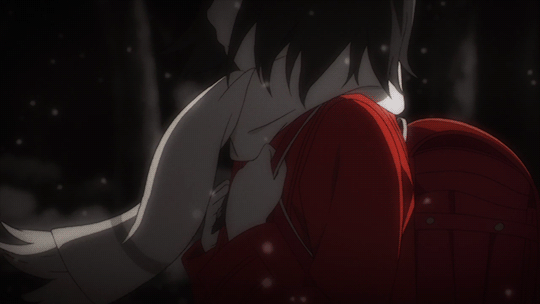 Fujinuma live leaves a lot to be desired, working as a manga artist he has to take a job as a pizza delivery guy to make end meet. But, Fujima lives is not all that bad, as he has the power to travel back in time which he dubs "Revival." He uses his power to save people's live and to prevent costly mishaps. But, one day, he is the one that needs saving. One day he finds his mother murdered and is subsequently framed for her death. Fleeing from the police he gets transported back to 1988, the same year three girls were mysteriously kidnapped and murdered.
Erased is a gripping mystery and time-traveling anime about trying to change the past to save a loved one. The series's high point is how it maintains and builds the tension, making the viewers want more and of course find out who is the killer.
2. My Hero Academia
Izuku Midoriya biggest goal in life is to be a hero. However, like 20% of the world he's an average individual with no powers. This makes Izuku admire and take notes on these superpowered humans, wishing for one day that he can be just like them. Due to his tenacity, he now becomes the successor of the number one hero and his personal idol, All Might. After many months of training, Izuku enrolls in UA High – a renowned high school for superheroes – and this year's first-year students look especially promising. With his talented but equally weird classmates and the impending threat of a criminal organization, Izuku will learn what it means to be a hero.
My Hero Academia is a wonderful treat for shounen fans, the series not only focusses on epic battles, but also on its characters. The character development is one of the key reasons why My Hero Academia is one of the best anime series of 2016. The creators did a great job at giving the characters a backstory, subsequently explaining their motives and relationships.
1. Your Name
Rounding off the best anime of 2016 is the anime movie that made fans (and nonfans) go to the theaters this summer, Your Name. The film centers around Mitsuha, a female high school student living in the countryside and Taki, a male high school student residing in Tokyo. One day, Mitsuha dreams of herself as a young man. Meanwhile, in Tokyo, Taki dreams he is a female student attending high school in a rural Japanese town.
Currently, the body-swapping fantasy film holds the number 4 position on Japan's all-time box office, surpassing many of Miyazaki films. Shinkai has incorporated many real-life locations into the movie, which now are anime tourist stops. On top of that, the film's storyline is more than just body-swapping teens, as the movie echoes the sentiments of Japanese citizens living in different areas of Japan. Moreover, Your Name reflects the feelings that many Japanese people, including Shinkai, share — that a disaster could strike at any moment. Consequently, the film's beautiful graphics and storyline are the main reasons that Your Name is the best anime of 2016.