2019 is going to be here before we know it. The year promises to deliver some of the biggest movies in recent history and we can't wait to see them. These are the 2019 movies we're looking forward to the most.
Hellboy (January 11)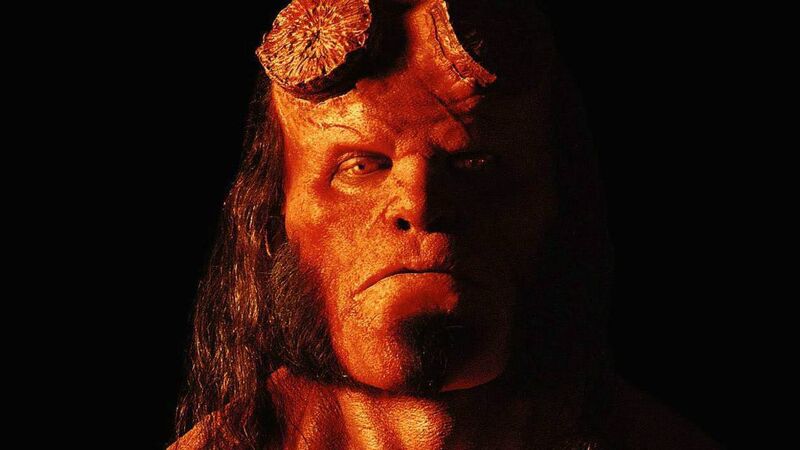 The pulp hero is getting a reboot courtesy of director Neil Marshall (Game of Thrones) and starring David Harbour (Stranger Things) as the titular demon. We spoke to actor Ian McShane about the film — he plays Hellboy's adoptive father — and this new film is sounding pretty interesting. Though it's a bummer that Guillermo del Toro's Hellboy III will never happen, this seems like the perfect team to deliver a horror-focused, R-rated take on the cult comic book.
Glass (January 18)
M. Night Shyamalan brings together three of his superpowered protagonists in an unexpected trilogy that fans are eager to experience. The worlds of Unbreakable and Split collide in what promises to be a manic comic book film that is unlike anything we've seen before. We got a sneak peek at the first trailer during CinemaCon, and it looks like it's going to deliver the goods and more.
The LEGO Movie 2: The Second Part (February 8)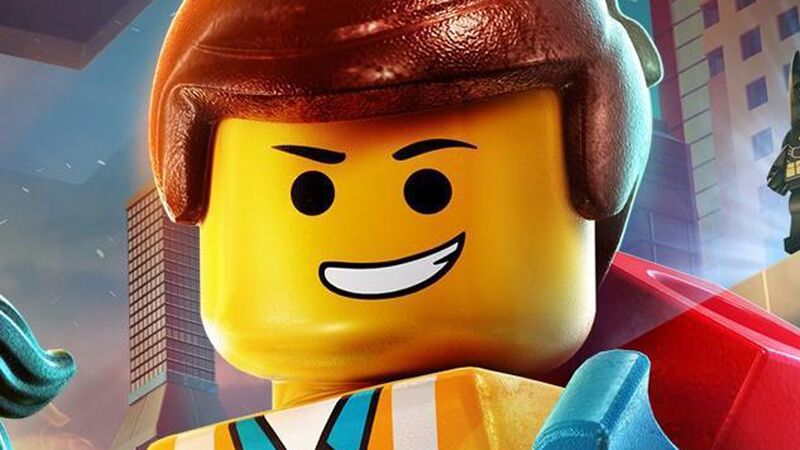 Though we've had Batman and Ninjago spinoffs, it's finally time for a proper sequel to the 2014 smash hit. The LEGO Movie Sequel will check back in on Emmet (Chris Pratt) and Wyldstyle (Elizabeth Banks), and even Batman (Will Arnett). The plot is rumored to center around the end of the first film in which the LEGO characters are invaded by aliens from Planet DUPLO. So, it looks like we might see some more live-action sections in this follow-up.
X-Men: Dark Phoenix (February 14)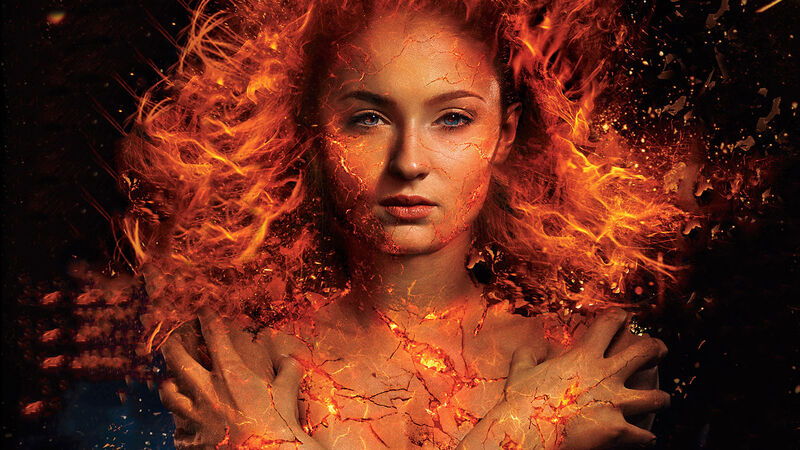 X-Men: Dark Phoenix will try do justice to one of the best known X-Men stories: the Dark Phoenix saga. The story will get cosmic as we will meet the Shi'ar Empire for the first time in a live-action film. If the rumors are true, this will be the final X-Men film before Disney acquires the series and finds a way to reboot it or reframe it into their Marvel Cinematic Universe. That alone makes it a historic event in superhero movies and worthy of viewing.
Chaos Walking (March 1)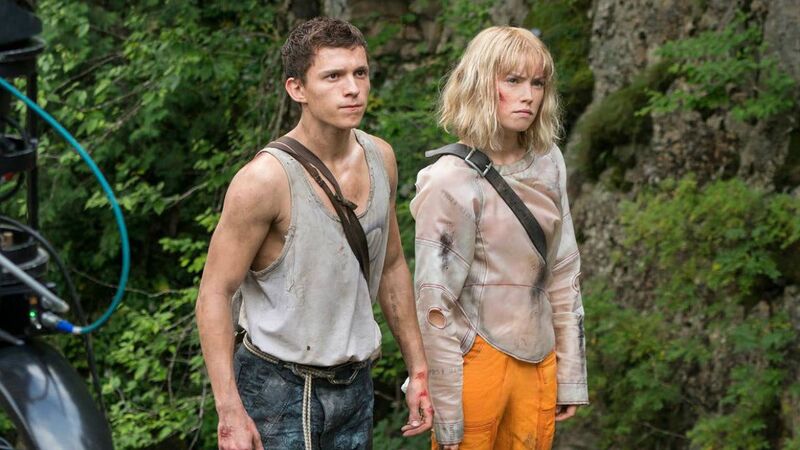 The popular YA novel The Knife of Never Letting Go will get a big screen adaptation with director Doug Liman (Edge of Tomorrow) at the helm. Tom Holland and Daisy Ridley will take a break from Spider-Man and Star Wars in order to help tell a dystopian tale where every living creature on the planet has a telepathic connection to each other in the form of words, sounds, and images called the Noise. It's a fascinating and inherently cinematic idea that offers a ton of creative potential.
How to Train Your Dragon: The Hidden World (March 1)
The final chapter in this endearing trilogy will close out the adventures of Hiccup and Toothless. With the promise of a female dragon that Toothless will be trying to win the affection of, How to Train Your Dragon: The Hidden World is likely to have the two lovable leads go their separate ways. Thanks to two incredibly strong entries in its past, How to Train Your Dragon: The Hidden World has a lot of high expectations to send the series off on a high note.
Captain Marvel (March 8)
As its own film, Captain Marvel will give the Marvel Cinematic Universe its first film with a solo female lead. It will also serve as a semi-sequel to Avengers: Infinity War and a lead-in to Avengers 4. Brie Larson will cement herself as one of the strongest heroes in the entire MCU, and the cosmic canvas will once again be widened by a considerable margin. We can't wait to see how this changes everything we know about the entire Marvel world.
Us (March 15)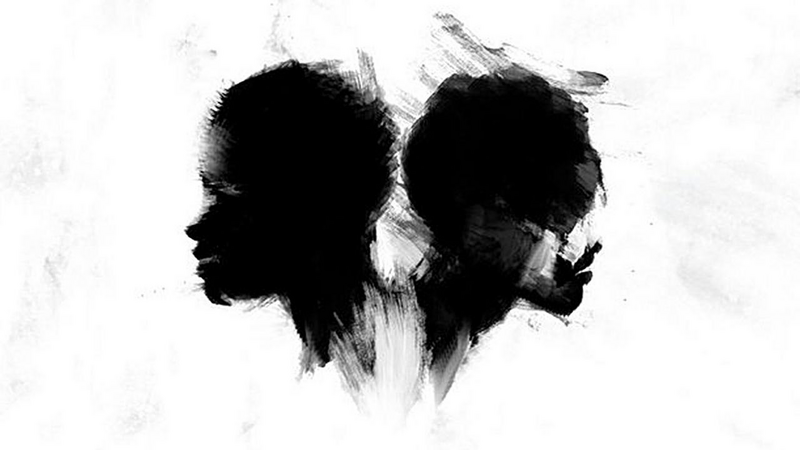 We don't even know what this film is going to be about just yet, but after the incredible debut that was Get Out, we're here for whatever Jordan Peele does next. That powerful horror film showcased a creative voice that is absolutely necessary in the cinematic landscape. As soon as we know what Us is about — all we know is that it's described as a "social horror-thriller" — we'll have our eyes glued to it all the way up to the day it releases. And honestly, we'll probably still be watching it long after. With stars like Lupita Nyong'o, Elisabeth Moss, and Winston Duke in talks to join the cast, we have a feeling Us is going to be one of the biggest films of 2019.
Dumbo (March 29)
Disney continues to make live-action remakes of their classic animated features and Dumbo is the next one on the docket. We saw the first in-depth look at the film during CinemaCon, and it's clear that director Tim Burton is taking the simple story in a completely different direction. Burton is known for bringing his unique visual style to his films, and it remains to be seen how much of that will be at the forefront of this new version.
Shazam! (April 5)
The DC Extended Universe continues to bring classic heroes to the big screen, and Shazam! is possibly going to deliver the lightest superhero in their entire canon. We got a sneak peek at Shazam! during CinemaCon, and it perfectly captured the youthful spirit that is a cornerstone of the comic book legend. If Zachary Levi can do justice to the childlike sense of justice that Billy Batson is known for, this could be the Superman that the DC films need.
Pet Sematary (April 5)
The huge success of It has ushered in a new era of Stephen King adaptations. Pet Sematary is one of the most terrifying and gruesome of King's horror novels, and the 1989 film adaptation holds a special place in the hearts of horror film fans. This newest take on the novel will come from horror aficionados Kevin Kolsch & Dennis Widmyer (Starry Eyes). If you've seen any of their previous work, you'll know that they won't hold back in delivering a vicious reinterpretation that will scare you to death.
Avengers 4 (May 3)
Avengers 4 will conclude the unbelievable story that Avengers: Infinity War setup with Thanos and his quest to obtain the Infinity Stones. Nobody knows how this enormous story will finally conclude, but it's sure to be one of the biggest pop culture moments in movie history. The Marvel Cinematic Universe is going to permanently change with this entry, and the wait to see how that all goes down is going to feel like an eternity.
Detective Pikachu (May 10)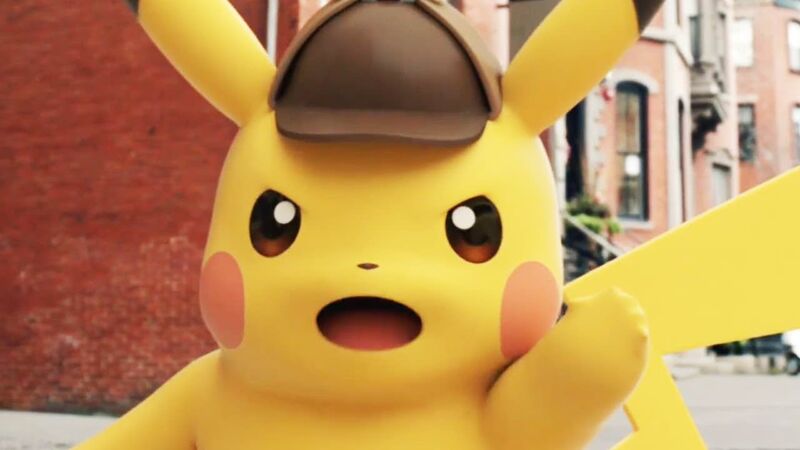 Pokemon fans will finally see their favorite franchise leap into live-action with Detective Pikachu. Yes, that cute little mascot will be solving crimes instead of just duking it out with other Pokemon. None other than Ryan Reynolds will be lending his voice to the recognizable rodent. For that crazy bit of casting alone, Detective Pikachu is going to be one of the most talked about films of the year.
John Wick: Chapter 3 (May 17)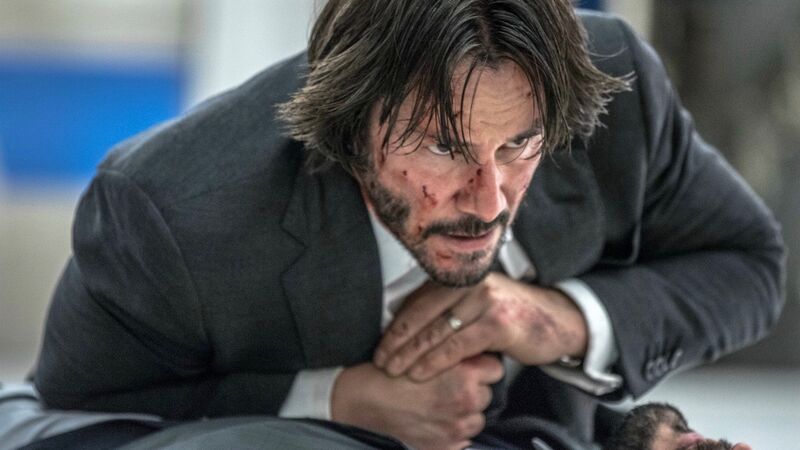 John Wick has become a new action icon and we can't wait to see more of him. John Wick: Chapter 3 is going to have a lot of big pieces to pick up after John Wick: Chapter 2, but we are fairly confident that lead actor Keanu Reeves will continue to bring that badass charm we love so much from these movies. Will John Wick: Chapter 3 end the story for everyone's favorite hitman? We're going to be on pins and needles until we find out.
Aladdin (May 24)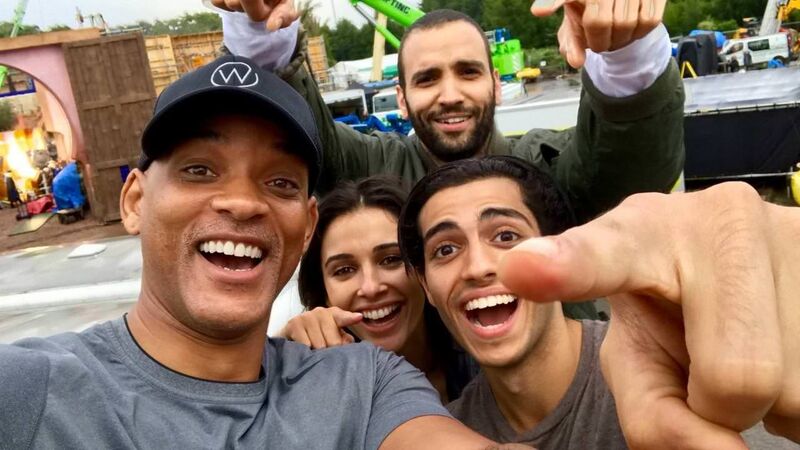 Another Disney animated film will get a live-action reboot just a few months after Dumbo. Aladdin will give us a big budget retelling of the 1992 classic. The cast (pictured above) will be anchored by Will Smith as Genie, and if what we saw at CinemaCon is indicative of the finished product, this is going to be a version that will definitely stand on its own in the years to come.
Minecraft: The Movie (May 24)
The meteoric rise of Minecraft has turned it into one of the most successful video game franchise in history. Naturally, a feature adaptation seems like a no-brainer. With the success of The LEGO Movie, it makes sense that this expansive ode to creativity would find its way to theaters. Director Rob McElhenny (It's Always Sunny in Philadelphia) sounds like a great choice to help guide the comedic tone, and it will be interesting to see just what kind of story audiences will get to see.
Godzilla: King of the Monsters (May 31)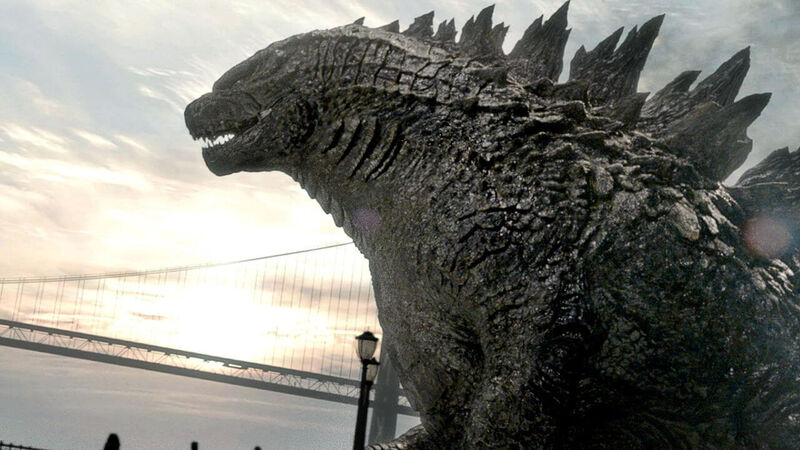 Another cinematic universe is on its way, and this sequel to the 2014 remake is going to expand the monster roster in an enormous way. We know we'll be seeing fan favorites like Rodan and King Ghidorah get a modern-day update. It's going to be great to see the Big G beat up some familiar kaiju faces. Hopefully, there will be even more surprises as this sequel will also be the lead-in for Godzilla vs. Kong.
Charlie's Angels (June 7)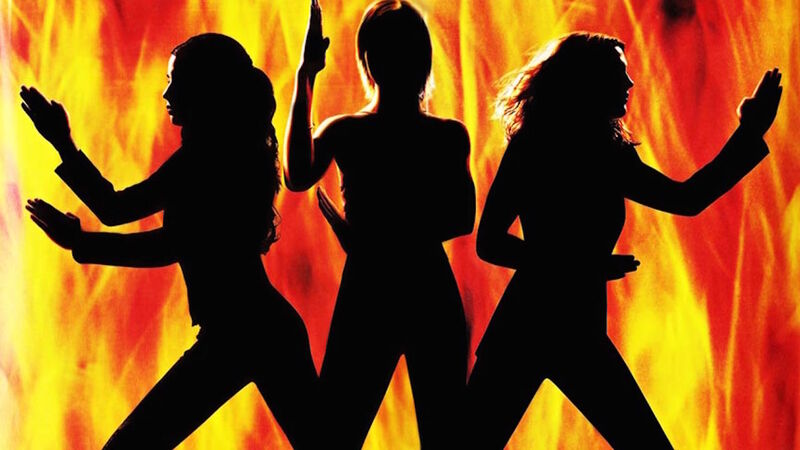 The hit '70s show already got a modernized reboot in 2000 and a sequel to that film in 2003. The property tried to make a return to television back in 2011, but that version couldn't make it past eight episodes before it was canceled. Now, another new iteration is in the works with Elizabeth Banks in the director's chair. Reportedly, she'll have Kristen Stewart (Twilight) and Lupita Nyong'o as two of the three heroines. There's plenty to do with this franchise, so we hope the filmmakers involved give us something delightfully unexpected.
The Secret Life of Pets 2 (June 7)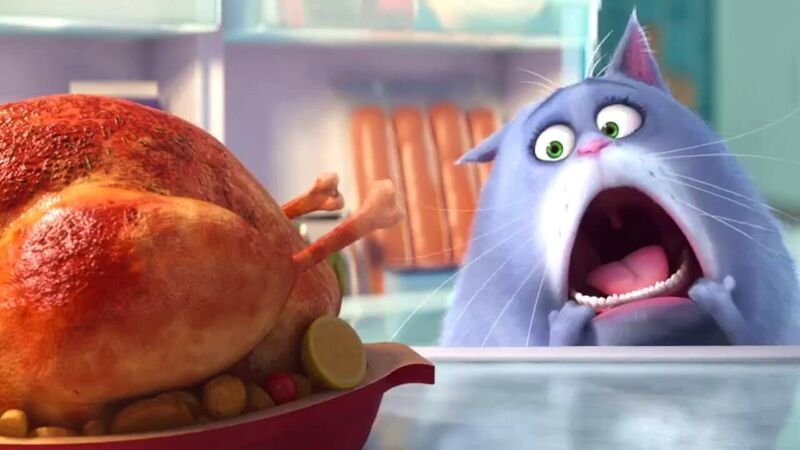 The Secret Life of Pets dominated the box office during its initial release. In Hollywood, no success like that simply gets left out to dry. A sequel was quickly announced and it'll be up on movie screens before you know it. Patton Oswalt will be replacing Louis C.K. as the protagonist, Max. However, most of the other voice actors are expected to make their return. No word on the plot yet, but we will update you once there is.
Men in Black 4 (June 14)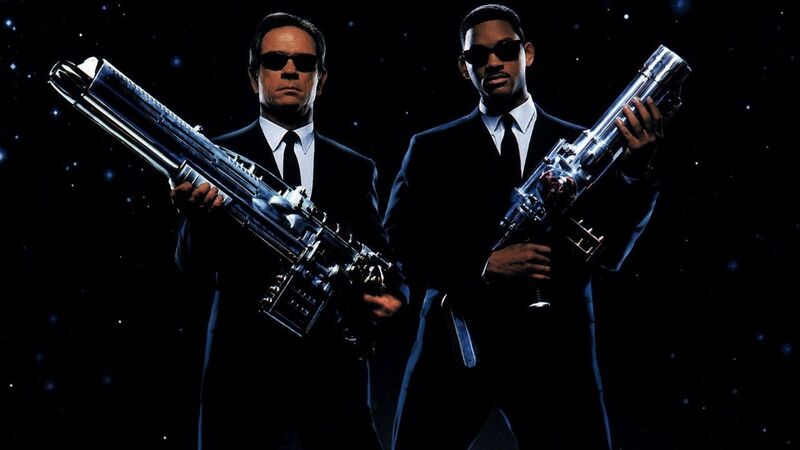 A new Men in Black has been kicking around for some time. At one point, it was going to be a crossover movie with 21 Jump Street, possibly casting Channing Tatum and Jonah Hill as agents for the mysterious organizations. As of now, the direction of the series is being kept under wraps, but we'd love it if Will Smith and Tommy Lee Jones could show up for a little bit and then hand the torch over to a new generation of heroes.
Shaft (June 14)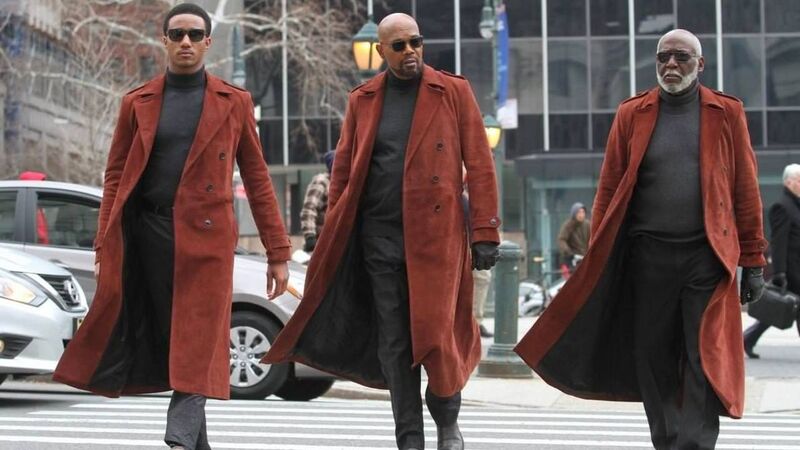 It's amazing to see a movie like Black Panther become a cultural event for representation in blockbuster film. But, if you want to see one of cinema's greatest black heroes, you gotta see Shaft. The original 1971 film is a grungy classic, and the sequel/soft reboot from 2000 is much better than its reputation. And now, we're going to get a family reunion unlike any other. Richard Roundtree and Samuel L. Jackson will reprise their roles as John Shaft — they are uncle and nephew but share the same name — and we'll get to see Jesse T. Usher bring yet another new Shaft to this generation. Can ya dig it?
Toy Story 4 (June 21)
The franchise that launched Pixar Studios will return for a fourth time in the summer of 2019. Seeing as how Toy Story 3 had a huge air of finality, it's going to be interesting seeing how the series resets and brings a new element to Woody, Buzz, and their many friends. No matter what, a new Pixar movie is always something to look forward to. We're betting that Toy Story 4 will be no different.
Cowboy Ninja Viking (June 28)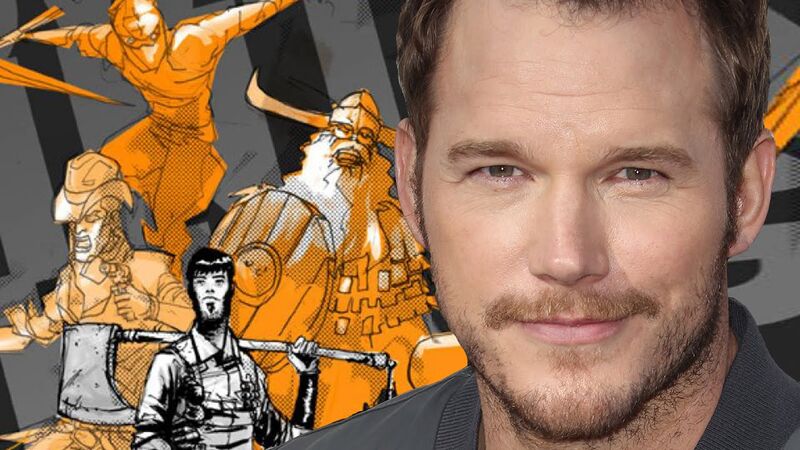 Just listen to that title! Cowboy Ninja Viking is set in a near-future where an elite counter-intelligence unit is made up of individuals with Multiple Personality Disorder. There is a sci-fi slant to it, but the main story centers around one of these agents who is tasked with finding rogue members of the team and eliminating them. Chris Pratt is attached to play the lead, and with his multifaceted acting talent, we'd love to see his interpretation of all those crazy personas.
Annabelle 3 (July 3)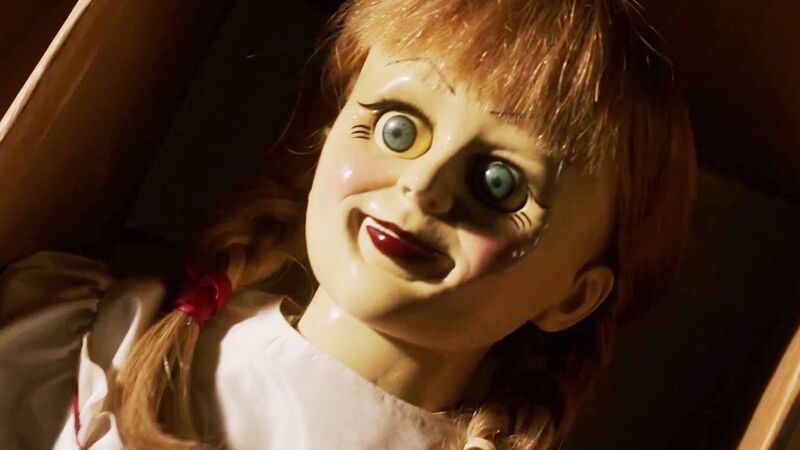 Annabelle and its sequel were monster hits and it looks like we're going to be getting another journey into this particular corner of the Conjuring universe. With the prequel nature of this particular series, we're curious as to what segment of Annabelle's story will be explored next. One thing we can count on is that plenty of people will be screaming themselves silly when this hits theaters in the middle of the summer.
Spider-Man: Homecoming 2 (July 5)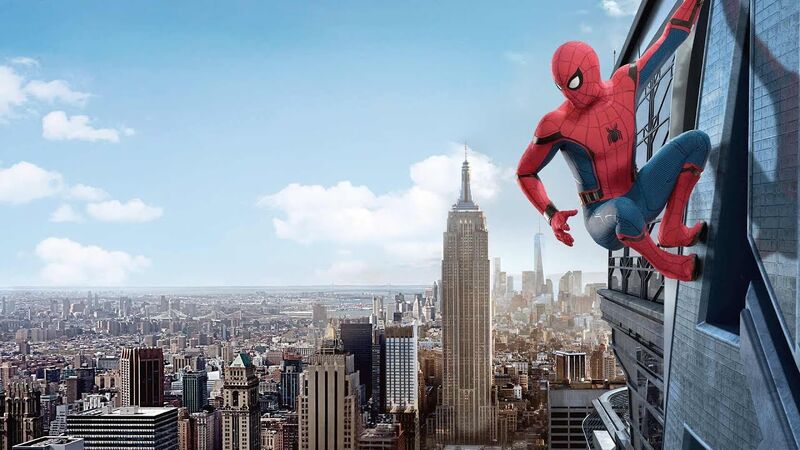 The Marvel Cinematic Universe reboot of Spider-Man instantly won over audiences. We knew that the wall-crawler would be back and headlining his own movie soon enough. Since this will be the direct follow-up to Avengers 4, it proves how dependable the character of Peter Parker and his alter-ego really are. While this film's mere existence might spoil what's going to happen to Spidey, we're just excited to see Tom Holland put on that mask yet again.
Top Gun: Maverick (July 12)
Here is a sequel that feels like its been on the edge of release for years. But, 2019 will finally bring back Maverick (Tom Cruise) and send him up to the not-so-friendly skies for another attack run. The thrill of Top Gun comes in seeing just how crazy those jet stunts are. If Top Gun: Maverick can show off some that familiar action intensity and craft a new and engaging story, this will be one that deserves your hard-earned money.
The Lion King (July 19)
Another Disney film in 2019 will be the highly anticipated remake of The Lion King. Director Jon Favreau will be taking all the tricks he learned in The Jungle Book and applying them to a fully CG rendition of the adored story. Donald Glover will play Simba and James Earl Jones will reprise his role as Mufasa. We saw the very first look at the film during CinemaCon, and if you are ready to get blown away by photo-realistic digital effects, this movie is going to knock you out of your chair.
Hobbs & Shaw (August 2)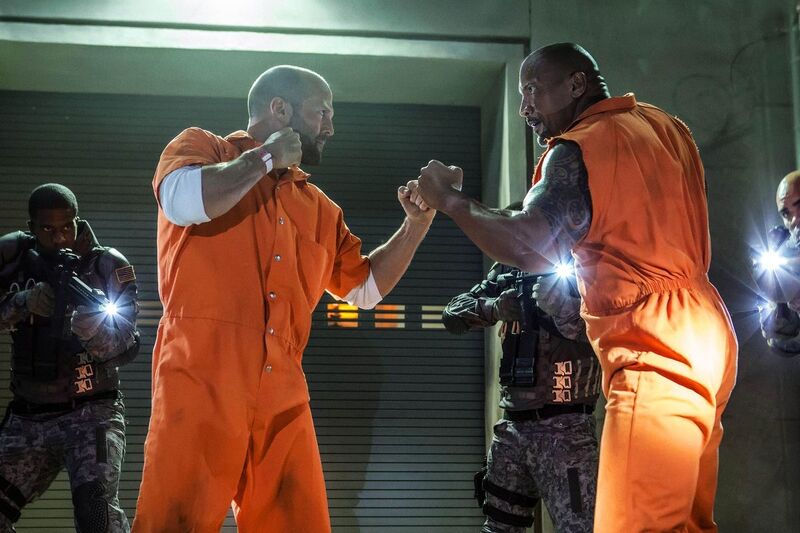 As the Fast & Furious franchise continues to grow, the prospect of spinoff movies becomes more and more possible. That's what we've got with Hobbs & Shaw. The idea is to pair off Dwayne "The Rock" Johnson and Jason Statham for their own buddy adventure in the Fast & Furious world. These two have excellent chemistry and it would be fun to see exactly how they would fare in their own standalone enterprise.
The New Mutants (August 2)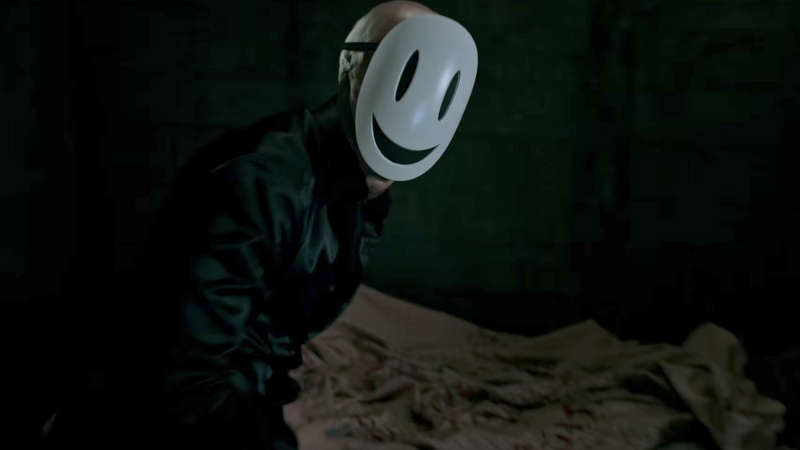 Well, this was on our list of most anticipated 2018 films, but circumstances changed and now The New Mutants will debut in August of 2019. We only pray that the creepy atmosphere and small-scale sense of scope and tone remain by the time this flick finally opens. We hope that Fox doesn't offer this up as a sacrificial lamb during their acquisition by Disney. The New Mutants looks weird and eerie and unlock any comic book movie we've seen in a long time. We can't wait for it.
Artemis Fowl (August 9)
After the immense popularity of the Harry Potter films, many studios tried to replicate that magic with a multitude of adaptations. One that never quite got made was Artemis Fowl, and it's actually one of the more fascinating ideas. The lead character is something of a genius supervillain that gets wrapped up in a magical world in order to save his kidnapped father. With Disney handling the adaptation, Artemis Fowl might be the first of these movies that finally escapes from under the shadow of Harry Potter.
Once Upon a Time in Hollywood (August 9)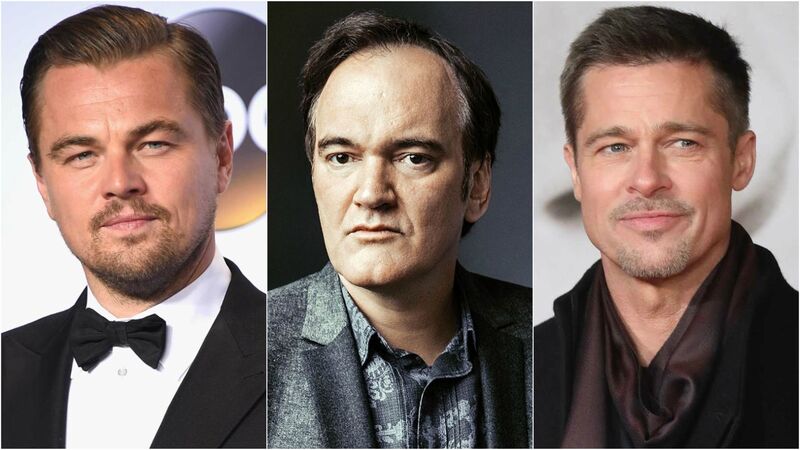 A Quentin Tarantino movie is always an event. His ninth feature, Once Upon a Time in Hollywood, is even special by his standards. It will join together Leonardo DiCaprio and Brad Pitt in a story set in Los Angeles during the tumultuous year of 1969. Tarantino getting to play with a period piece about one of cinema's most revolutionary periods? There is no way this isn't going to end up on every cinephiles must-see list in 2019.
It: Chapter 2 (September 6)
It: Chapter 1 has become as big of a cultural touchstone as the original 1986 novel and 1990 miniseries were in their time. Now, fans are ravenous for the next installment to close out the tale of Pennywise the Dancing Clown. Last we heard, the adult casting was going great with Jessica Chastain, James McAvoy, and Bill Hader all onboard to portray adult versions of the Losers' Club. There is a lot of pressure for this follow-up to be great, but after how good the first film was, we're not worried at all.
The Addams Family (October 11)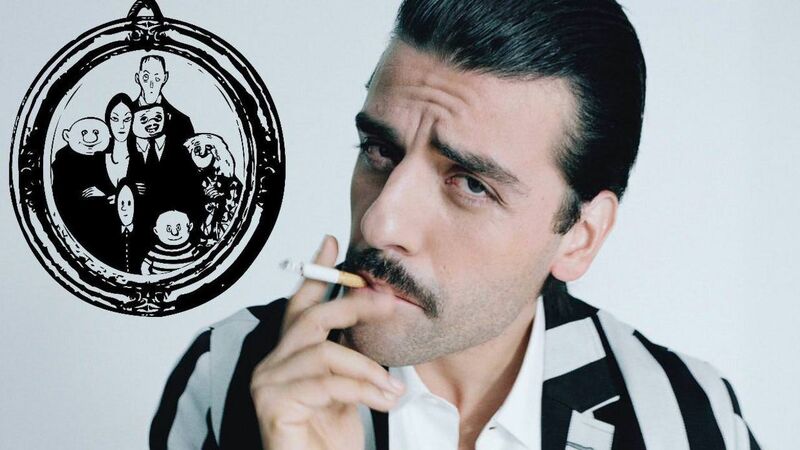 Sometimes, the internet has an idea and it somehow gets willed into existence. For example, fans have been casting Oscar Isaac as Gomez Addams for quite some time now. Well, it looks like that just might happen. Isaac is in talks to lend his voice to a new stop-motion animated version of The Addams Family. Of course, he would be playing the father figure of the group. Stop-motion seems like the perfect art form with which to tell a stylish and strange little movie with these characters. Bring it on!
Are You Afraid of the Dark? (October 11)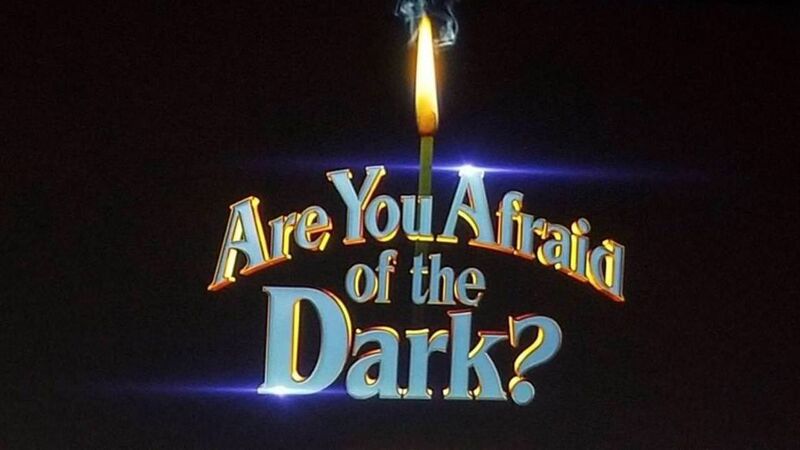 Horror is doing great at the box office. So, Nickelodeon has finally decided to revive their cult favorite anthology horror series. But, now it will be getting the big screen treatment with a script from Gary Dauberman (It). The original series had a bunch of standout episodes and the best ones never skimped on really trying to scare young kids. If this feature film can harness that same energy, this could be the movie that turns a big section of the young generation into lifelong horror fans.
Wonder Woman 2 (November 1)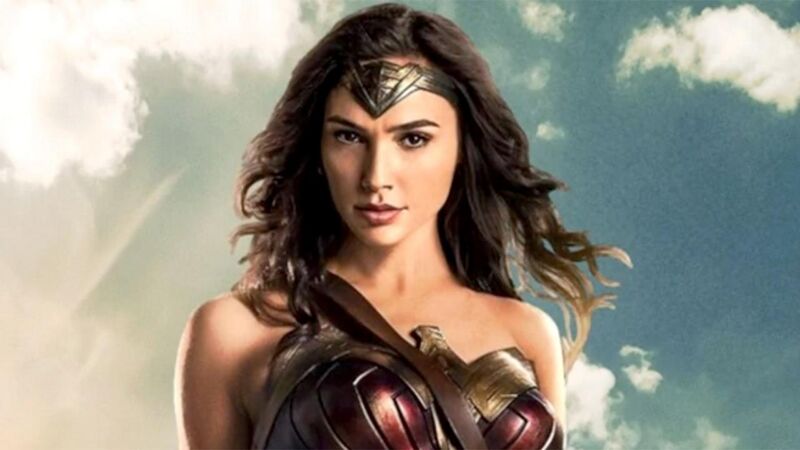 DC knocked it out of the park with Wonder Woman. The mythical hero has become an even stronger cultural icon since her first feature film. We expect that Wonder Woman 2 will broaden Diana's world and offer the audience some insight into her past. We know that Kristen Wiig (Bridesmaids) is set to play the villainess Cheetah, so we're already excited to see just what kind of a threat and presence the comedic actress can bring to the role.
Bond 25 (November 8)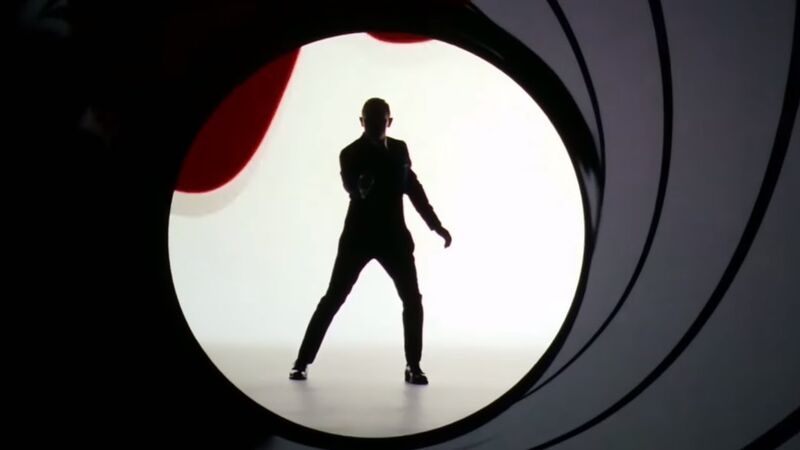 James Bond is going to be celebrating 2019 with the twenty-fifth installment of this epic franchise. Danny Boyle (28 Days Later) is set to direct and Daniel Craig will get one more go at the iconic super spy, but that is all we know at this point. Bond films are notorious for keeping their stories hidden in the shadows, so we will probably have to wait for the very first trailer to really get a crack at what the twenty-fifth Bond film is going to be like.
Sonic the Hedgehog (November 15)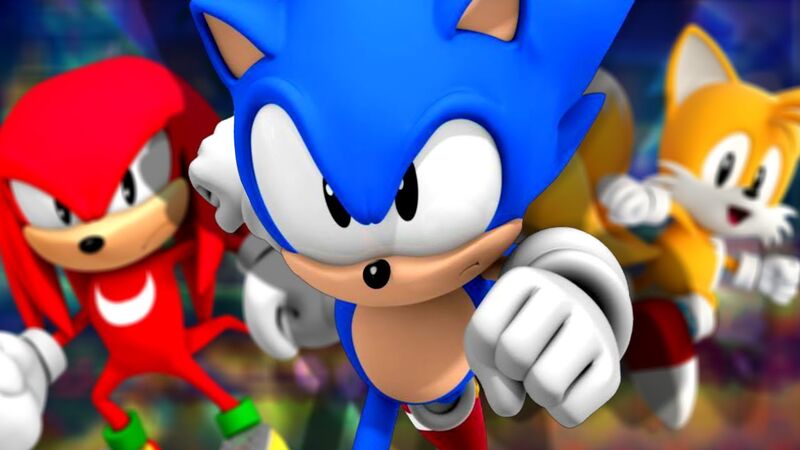 Sonic the Hedgehog is one of the most recognizable video game characters in the medium's entire history. It's surprising to think that it took this long to give him his own feature film, but that has finally been rectified thanks to an animated movie that will hit theaters in mid-November of 2019. Sonic is a character best left to animation, so we hope that we will see the filmmakers take full advantage of the art form and deliver a Sonic movie that's as visually engaging as the games it's based on.
Terminator (November 22)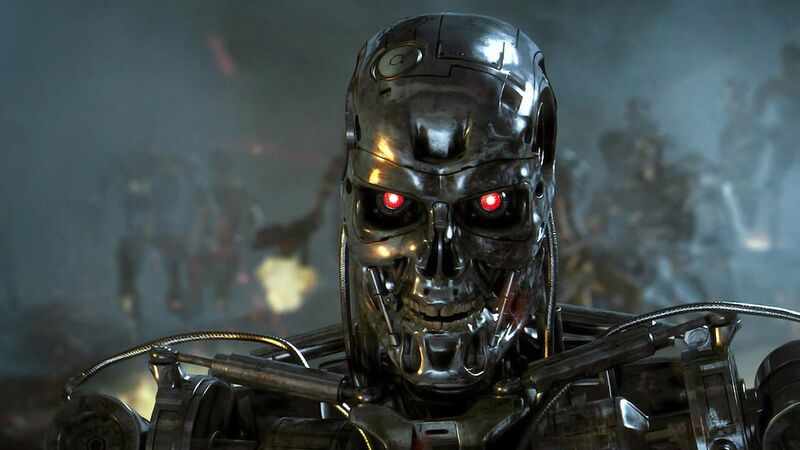 The Terminator franchise has been through many iterations, but it's never quite managed to recapture the magic of those first two films. After Terminator Genisys failed to kickstart a new series of films, the franchise switched rightsholders and will now be shepherded by original director James Cameron and Deadpool director Tim Miller. We know Arnold is back for another round, but we're anxious to know just how this new story will play out.
Frozen 2 (November 27)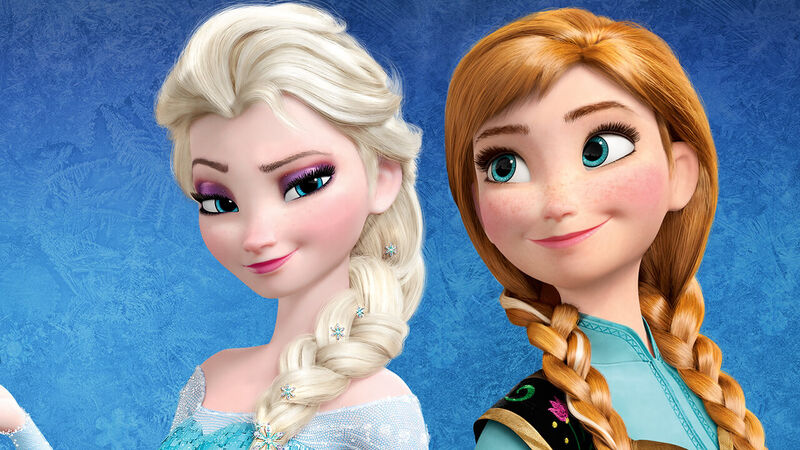 Frozen is still one of the biggest phenomenons in Disney's long and storied history. The spin on Hans Christian Andersen's The Snow Queen is still beloved by young audiences and adults alike. We've known that a sequel was in the works, but we're still hazy on exactly what the story will be about. Even so, we're excited to revisit the world of Arendelle and our two favorite royal sisters, Elsa and Anna.
Masters of the Universe (December 18)
Here is another project that feels like it's almost gotten the greenlight time and time again over the years. Masters of the Universe might finally see the light of day towards the end of 2019. Fans have been wanting a faithful adaptation of the popular series ever since the 1987 movie failed to give the heroic He-Man his due. Let's cross our fingers and hope that the studio finally has the power to make this film come to life.
Star Wars: Episode IX (December 20)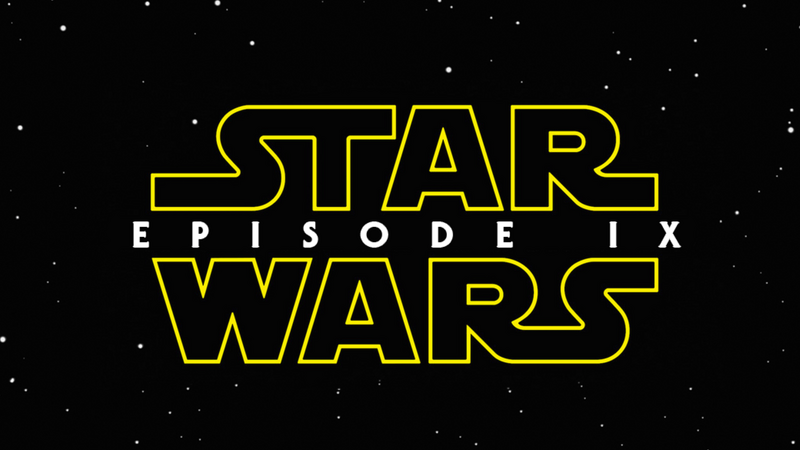 It's crazy to think that 2019 will give us a new final entry in a Star Wars trilogy. After the huge turn the story took with The Last Jedi, it will be up to J.J. Abrams to try and give the trilogy a satisfying ending. Can he do it? He helped revitalize the series with The Force Awakens, so we're looking forward to seeing what he does to put a cap on this newest installment in the game-changing franchise.
Wicked (December 20)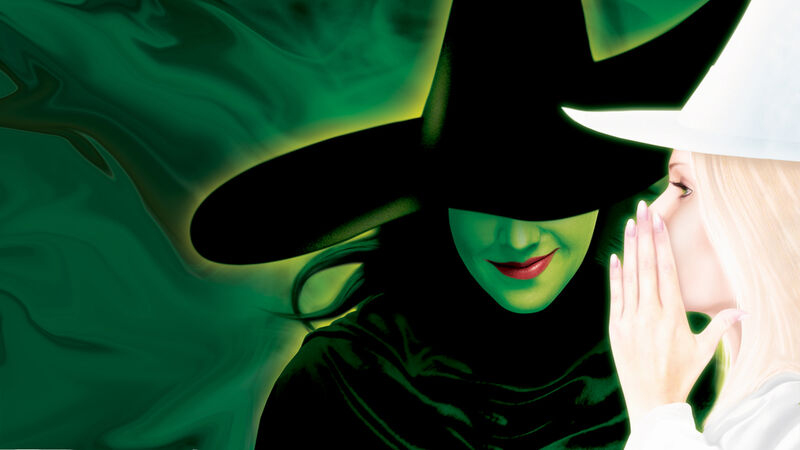 The year will close out with a long-awaited big screen adaptation of the beloved stage musical. We'll get to see a huge part of The Wizard of Oz story from the untold history of Elphaba, the Wicked Witch of the West. The Broadway production has been entrancing audiences for almost two decades. It's assured that the film version will deliver a big budget spectacle, but until we know who will be playing the lead character, we'll just have to keep humming along to "Defying Gravity."