Some of the usual techniques are still in play in Assassin's Creed Origins crafting, but the big difference is Senu. This video walks you through how crafting is linked to hunting.
As one of the eagle's many uses, it can see icons for all the animals from its birds-eye view. This is a quick and easy way to hunt down the extra materials you need for upgrades. You don't even need to know which animal your hunting. Just match the icon!
Of course you'll want to take note of the more dangerous animals. Sometimes those icons will lead you straight into shallow water — where the territorial hippos and hungry crocodiles linger. But before long you'll be able to take them on easily enough.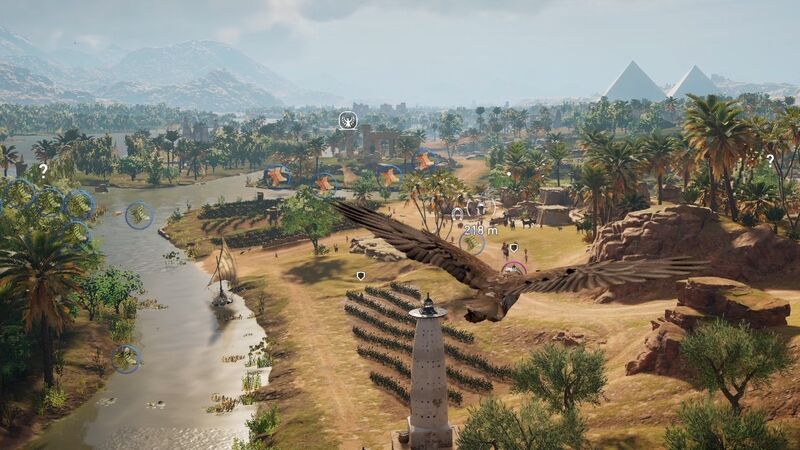 Weapons are also upgraded a little differently to gear. In our short time with the game so far, we received weapons more commonly as rewards. These would scale with your level at the time you got them. Expect to replace these often. If you get a legendary weapon at a certain point, after a few levels you might start seeing better ones elsewhere.
Gear, however, seemed less common and is meant to be upgraded with the resources you find in the world. I saw only one shield drop, but had the chance to level up my chestplate and bracers to give myself more hitpoints and damage.