Water levels: love them or hate them, they're all anybody wants to talk about. But what about beach levels? Stunning shores? Swimming mechanics? 32-bit sand beneath your character's toes? In honor of summer, Fandom is bringing you the best beaches in gaming. So grab your shades, a towel, some SPF (it's important), and get ready to soak up some pixelated sun.
Gelato Beach – Super Mario Sunshine
Now I know what you're thinking: "Isn't every level a beach in Super Mario Sunshine?" Well, you're mostly right. Super Mario Sunshine has its fill of locations and levels that feature beachy elements. But today, we're honoring a specific beach: Gelato Beach. Gelato Beach is home to the aggressive Wiggler, Delfino Island's Watermelon Festival, and even the elusive Sand Bird (the most challenging level in Super Mario Sunshine). You even have the chance to explore a stunning coral reef! Combine that with the level's steel drum soundtrack, and you've got yourself a fantastic summer setting.
Destiny Islands – Kingdom Hearts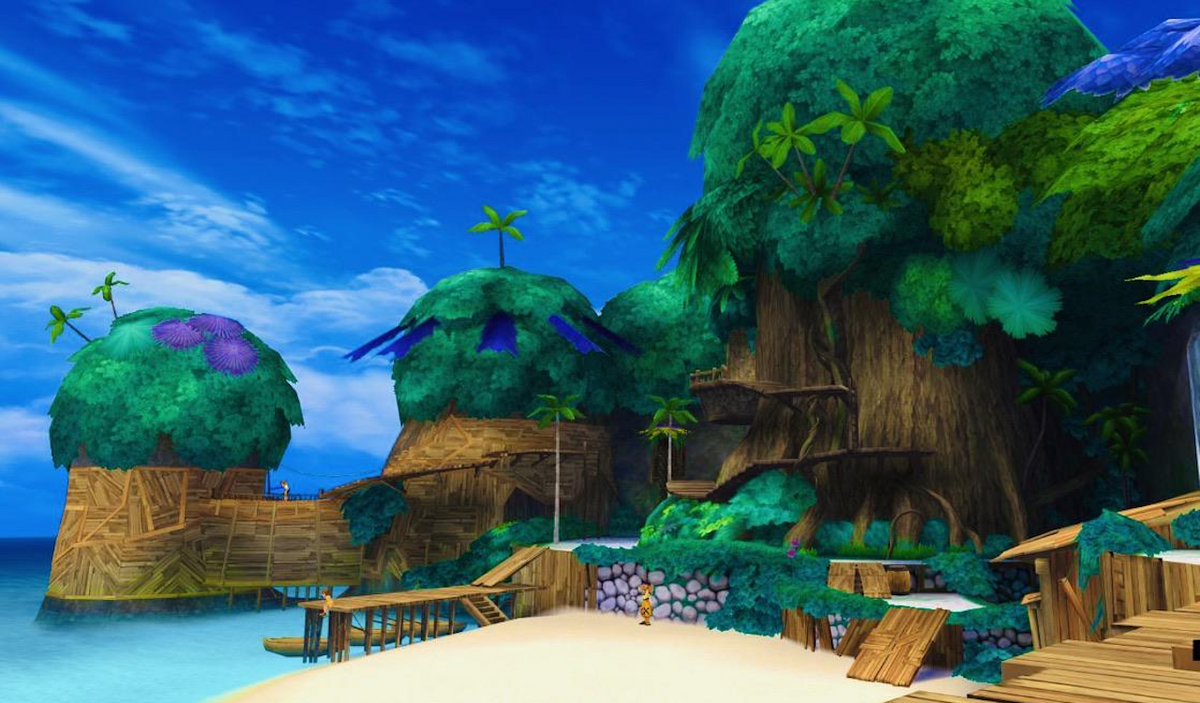 Ah, Destiny Islands —the home of Sora, Riku, Kairi, and the best version of Utada Hikaru's "Simple and Clean." This beach even features a secret cave that connects to the heart of the world. Not even California beaches offer that! Additionally, this coastal local comes with its own native fruit: the Paopu Fruit. This fruit is rumored to have the ability to intertwine the destiny of any two people that share it, which means it's the perfect destination to take that special someone—or, if you're in Sora's oversized shoes, your best childhood friend. And, Riku? The Highwind is a dumb name for the boat. That's like literally naming your car "No Traffic." Let me win this race so that our beach boat can sound COOL.
Banoi Island – Dead Island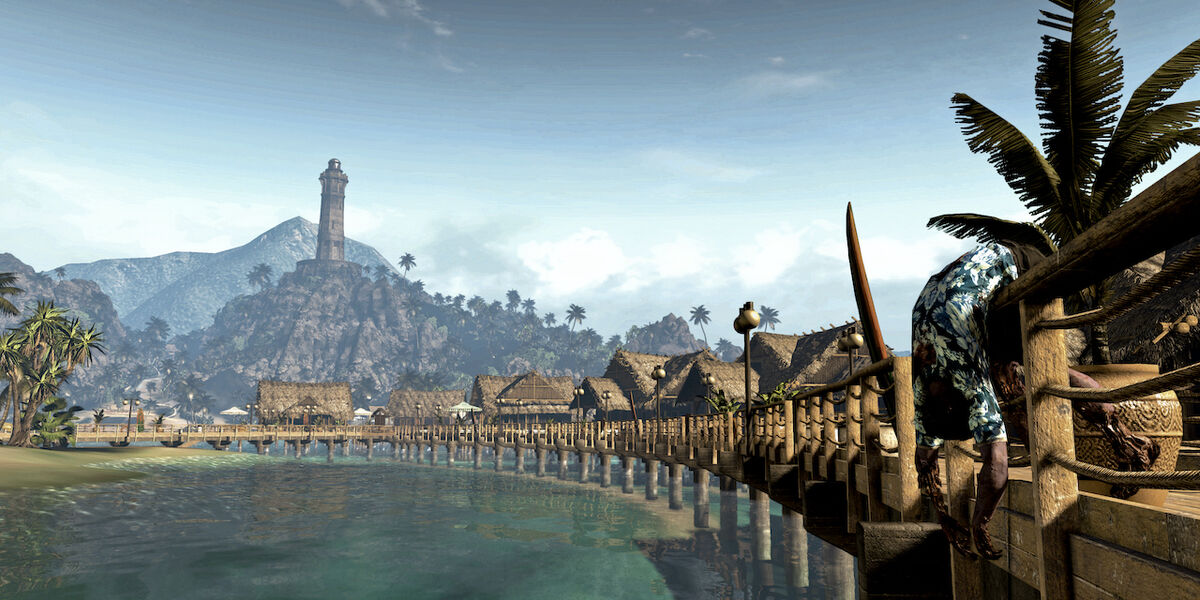 If you're looking for a beach with some action and adventure, then you've come to the right island. The Island of Banoi is located off of the coast of Papua New Guinea and is known as a paradise for many… and a living hell for some. The zombies, blood, and corpses that litter the resort contrast Banoi's white sandy shores and refreshing clear ocean. And no undead-infested island is complete without a secret lab underneath it all. Hopefully, in the highly anticipated Dead Island 2, we'll see the return of Banoi, or simply explore a whole new Island of the Dead!
Treasure Trove Cove – Banjo-Kazooie
Ahoy mateys, and welcome to Treasure Trove Cove! Not many beaches are successfully themed, but Banjo Kazooie's Treasure Trove Cove brings home the booty. This beach comes packed with plenty of places to explore, enemies to fight, puzzles to solve, and jiggies to find. You can even climb up to the top of the lighthouse (if you're brave enough) for a breathtaking aerial view of the Cove. Now that's something only a 64-bit processing unit can deliver!
New Zack Island – Dead or Alive Series
We knew there would be some kind of outrage if we didn't include New Zack Island on our list. So there you go. Enjoy your extreme volleyball.
Mount Desert Island – Fallout 4
Not all beaches are sunny paradises, but that doesn't necessarily make them bad. Nestled off of the post-apocalyptic coast of Maine, Mount Desert Island (also known as "The Island") is the setting for Fallout 4 's Far Harbor expansion. This DLC offers a fresh new location to explore for your Sole Survivor. Enjoy taking in the view of the foggy seas as you enjoy a Nuka Cola on the boardwalk. Just don't think about the synth colony. Or the mutated hermit crabs. And the submarine with a nuke on it. Kick back, relax, and enjoy the irradiated Atlantic air!
Tortimer Island- Animal Crossing: New Leaf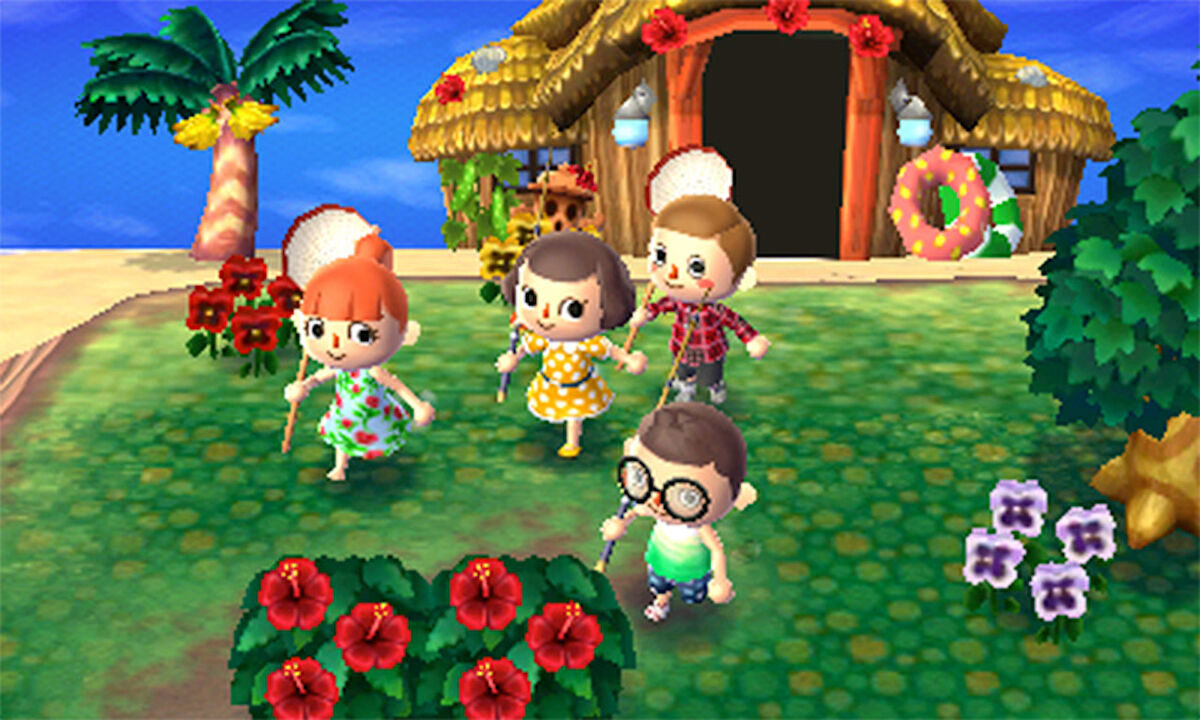 One of the best features in Animal Crossing: New Leaf was the addition of Tortimer Island. On this tropical getaway, you can collect rare bugs, snorkel for sea goodies, and even catch a shark or two! Likewise, this tiny island escape allows users to connect all over the globe. Thanks to Club Tortimer, players can either visit an international island or an island within their own country. This online option provides the fun of meeting strangers on the beach IRL, but with the opportunity to literally poof yourself out of any awkward situation with the simple flick of the 3DS power button.
Island on Installation 04 – Halo: Combat Evolved
Throughout Halo, players are transported all over the galaxy to uncharted and thrilling planets. But there's nothing more fun than a beach combat level, and that is precisely what Bungie delivers in Halo: Combat Evolved. Enjoy feeling the warm sun on Master Chief's armor as you take down a barrage of Unggoy. Oh, and did we mention you can DRIVE on this beach? That's right! Players can even hop in the Warthog and go beach cruising with their buddies. Because nothing is better than some bros, brews, and glitches that allow you to drive fully submerged through the ocean.
Hano Beach – Pokémon Sun and Moon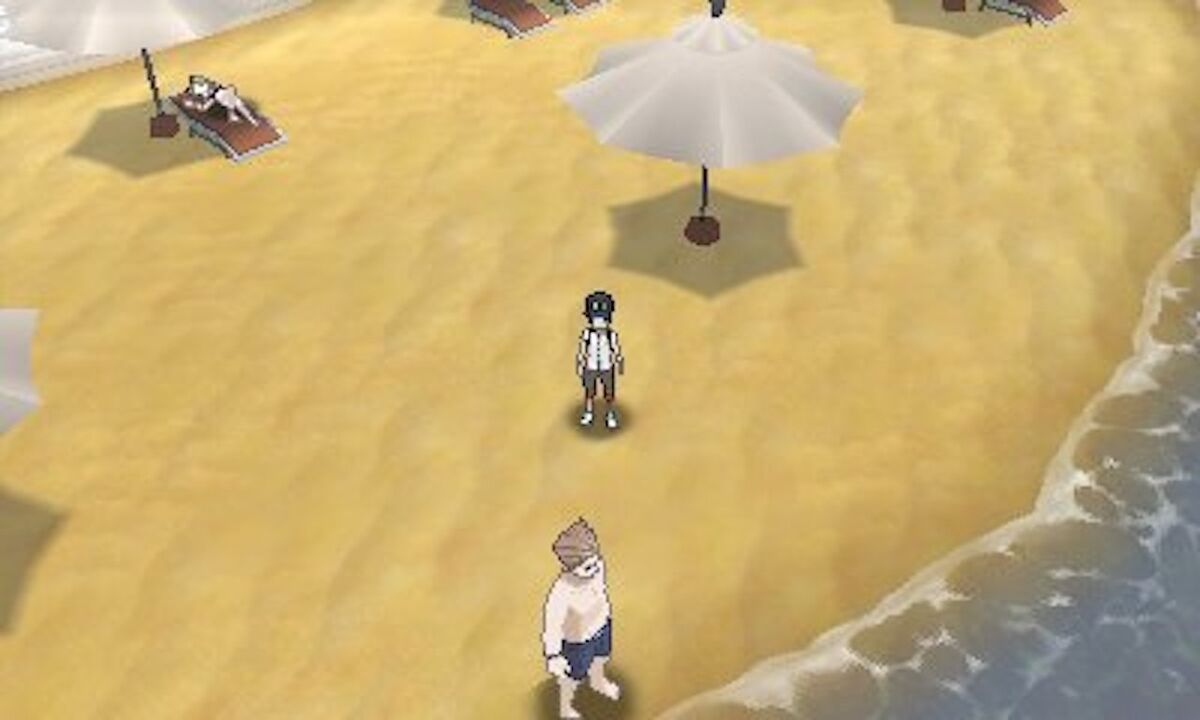 Ah, resort beaches—private escapes filled with nothing but peace, the gentle sounds of the ocean, and a bunch of Pokémon trainers (if you live in the Alola region)! Located beside the Hano Grand Resort, this secluded beach offers you fun on land AND sea. Get ready to battle beachgoers on the sunny Hano Beach sands, or jump on a Lapras and take your battles to the big blue! You can even make some extra money cleaning and chucking the Pyukumuku from the beach. (Good thing there's no PETA in Pokémon.) Just make sure you don't accidentally step on any sandcastles—they're probably Pokémon.
Emerald Coast – Sonic Adventure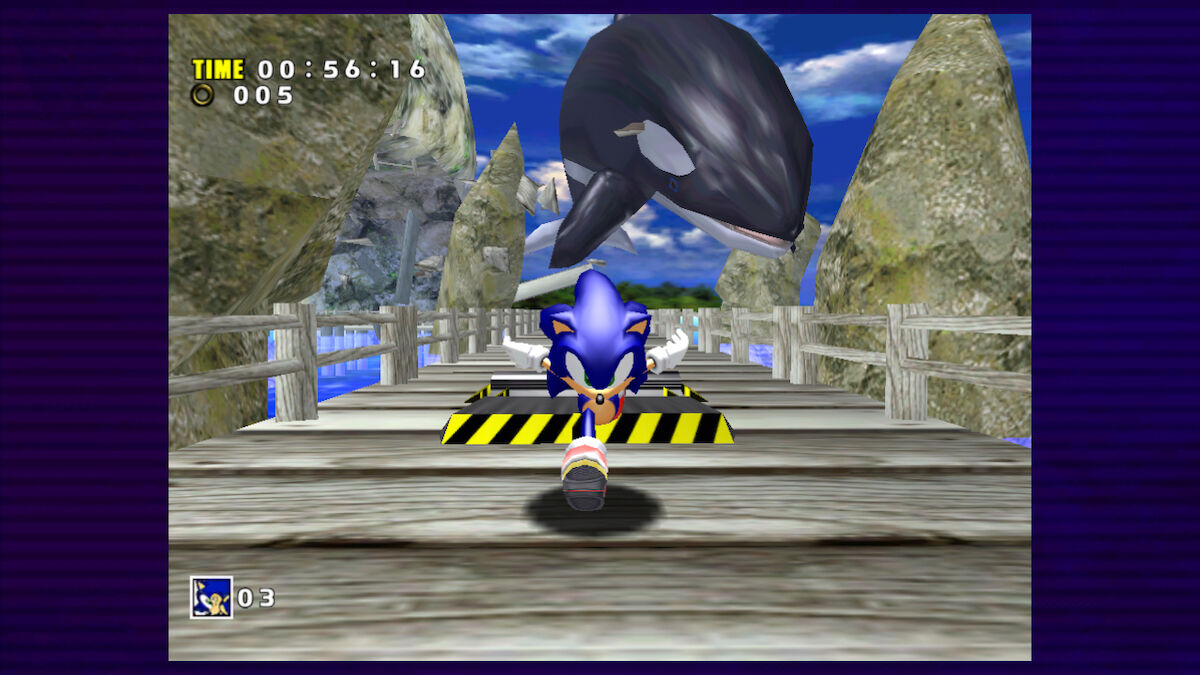 This beach has it all: Palm Trees? Check. Stunning Shore? Check. Giant Orcas that try to destroy the boardwalk you're on? Of course! Emerald Coast is not only the first level in Sonic Adventure, but it has come to be a beloved one. From its upbeat music to the previously mentioned Orcas trying to impede Sonic's quest (as if he didn't have enough to deal with already), when you say "video game beaches," it's hard NOT to bring up Emerald Coast. And while there may be other beaches in other Sonic titles, this one takes the Gold Ring of our hearts.
—
We know that there are many other video game beaches out there, but these are just a few that have left a memorable sandy footprint on our minds. While beaches may come in all shapes and sizes, it's the feeling they give you that counts: that mentally revitalizing sensation when you see the sun gently set over the soft rolling waves. Water levels may always be frustrating, but beach levels? Now, those will always be refreshing.