Birds of Prey and the Fantabulous Emancipation of One Harley Quinn finds Harley (Margot Robbie, reprising her role from Suicide Squad) initially on her own, having broken up with the Joker, only to find a new group of unlikely allies. This group of Gotham City gals includes Black Canary (Jurnee Smollett-Bell), Huntress (Mary Elizabeth Winstead), Renee Montoya (Rosie Perez), and Cassandra Cain (Ella Jay Basco), who are united by a common foe: Roman Sionis, AKA Black Mask (Ewan McGregor), and his brutal right-hand man, Victor Zsasz (Chris Messina).
Fandom spoke to writer Christina Hodson and director Cathy Yan about their approach to Birds of Prey, Harley Quinn as its unlikely hero (or antihero), their version of Gotham City, and more.
HARLEY/ROBBIE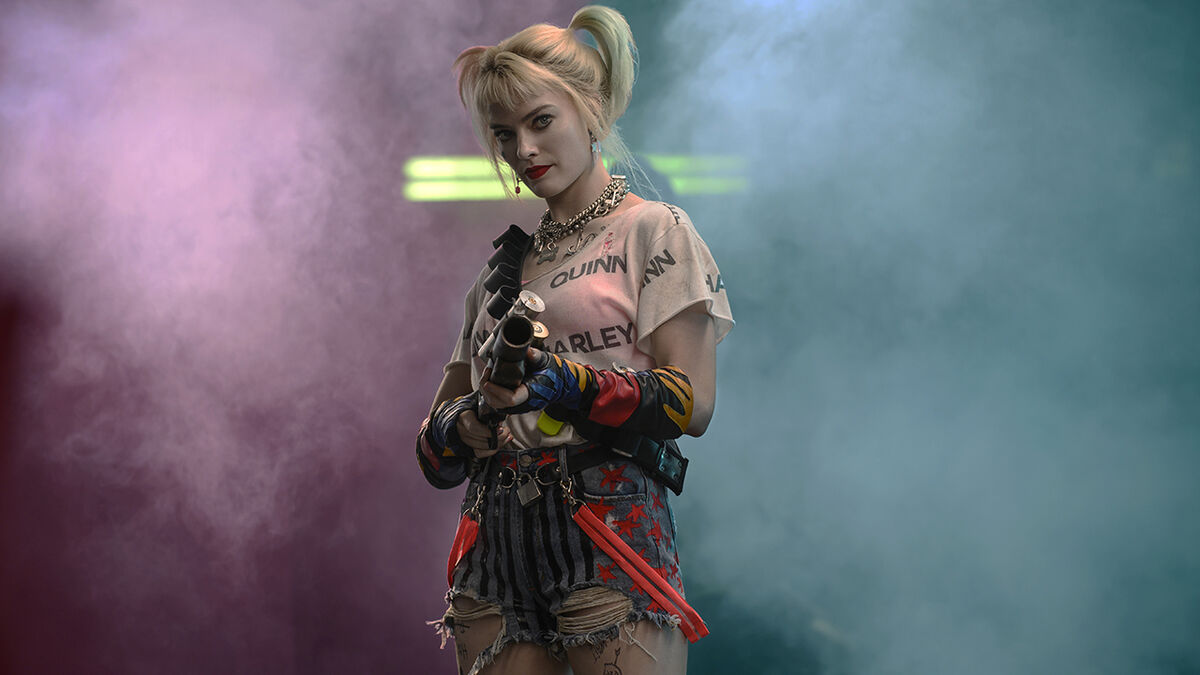 While the film is called Birds of Prey, it's meaningful that Harley Quinn's name is included in the amusingly long subtitle, as she is the focal point of the story.
Yan said she loved getting to put Harley in this new scenario, noting, "It was great to see her with a girl gang, really, and also to see her with Cassandra Cain, because we haven't seen that side of her before. What is Harley like when she sort of has to take care of a little kid? What's Harley like when she's only surrounded by women? And what is Harley like when she's not with the Joker? Those are all interesting questions and a lot of fun to explore in the movie. You're coming into a pre-established version of Harley Quinn but you are making her your own and kind of setting her free within the DC Universe as well."
Hodson said she wanted the film to bear "Harley's stamp. I wanted it to indisputably feel like her. I think that was the fun that I had doing this with Margot was getting to tell a Harley story where, from the dialogue to the set pieces, it's all inherently her and her crazy mind going all over the place."
Both Hodson and Yan had a lot of praise for Robbie, with Yan remarking, "She brings so much. She's such a committed actor, and she is a really committed producer as well. She is someone that can do anything really if she sets her mind to it. The learning curve is extremely steep but short with her, and she can pretty much pick up anything, and so that makes it super fun and interesting for a character like Harley, who can also do anything."
Yan added, "You have Margot – Oscar-nominated actress – bringing such depth and emotionality to some scenes. She can be vulnerable, she can be harsh, she can be all of those things. But then she's also in control of her body so she turned out to be an amazing roller skater and an amazing action star and a great dancer. That was fun because Margot's super multi-faceted and I think this kind of role allows her to be that."
ANTIHERO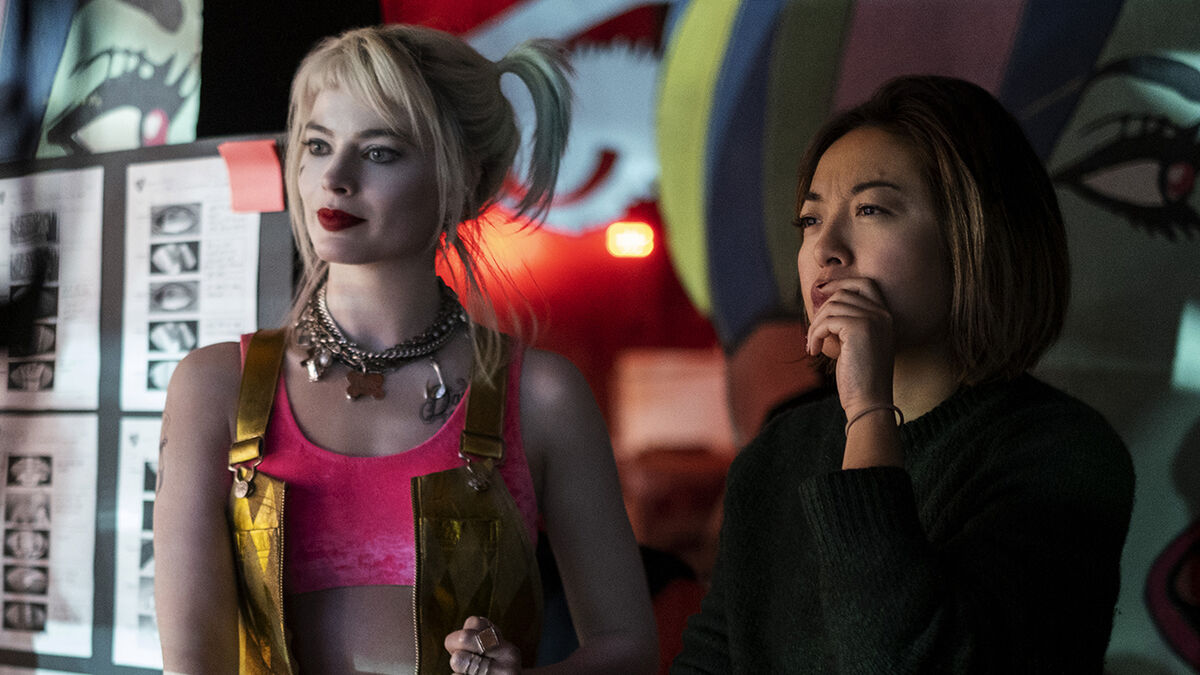 Harley Quinn was first introduced in 1992 in Batman: The Animated Series working with the Joker and fighting Batman but over the years, fans have eventually seen her in a much more sympathetic light – even if she might still might not exactly be a paragon of what is good and right.
Asked if it was a challenge to find the balance in keeping Harley relatable but still more of an antihero than a traditional superhero, Yan replied, "Totally, and that's what's so interesting about her. I love antiheroes because they feel more human to me. They're not perfect either way. And there are all these different sides to her and I think in this movie you see her be more of an antihero in the sense that she's getting away from her villainous past with the Joker and now she's out on her own. It's also a movie about Harley finding her soul."
Hodson on the other hand said, with a laugh, that when it came to Harley Quinn, "For me, she's my hero. I don't know what that says about me! But yeah, I think that's what makes her interesting is that you never know what way she's going to go. She has an incredibly strong moral compass… it's just a very different compass from the rest of us. It's very fun to write."
In Birds of Prey, we see Harley using her skills as a former therapist more than once, analyzing those around her in a way they might not expect. When it came to Harley still holding onto those skills, Yan noted, "We've talked a lot about that and how it's kind of the secret superpower that she has. She doesn't have a Canary Cry or anything like that but what makes her interesting is her brain. There are moments in the movie where she ends up psychoanalyzing them. She psychoanalyzes Roman. It's probably annoying for everyone else but it's an interesting part of who she is."
Said Hodson, "One of the things that I love about Harley is that as crazy and as silly as she seems, she is fiercely intelligent. In my opinion, she's one of the smartest heroes in the DC universe and there is something so wonderful to me about that contradiction between daft and ridiculous and incredibly sharp, intelligent and insightful. She can get to you."
PREY FOR GOTHAM
Gotham City is probably one of the fictional cities with the most varied depictions across multiple mediums. Beyond its ongoing presence in DC Comics, just in the past year alone, the city has been seen on TV in Gotham, Titans, Batwoman, and the Harley Quinn animated series, and on the big screen in Joker. Of course, Batman's hometown has also been seen as part of intentionally campy stories and incredibly serious ones and everything in between. So where did the Birds of Prey filmmakers land on how they wanted to portray Gotham City and the characters inhabiting it?
When it came to how she wanted to depict Gotham, Hodson said, "The thing I think is exciting generally about the DC Universe is that there is so much variation with all these comics. Some of the Batman comics are so dark and beautiful. 'Hush' is one of my favorites and it's intense and dramatic and so completely different from the TV show in the 60s. I think that's an incredible thing to play in. For this story, because it's Harley Quinn and we're telling a story through Harley, I wanted to see something fun and heightened and stylized and crazy and kooky and like her."
Hodson said they wanted to do their own thing with Birds of Prey, while remarking, "I think there's something so great about the fact that Gotham can be all these different things. We so often see Gotham at night. In the Batman world, it's dark and foggy. We wanted to do something fun and different. It's summer for most of this movie. It feels very hot and bright. I think Cathy did an amazing job of bringing that to life."
When it comes to the extremes Gotham has been depicted as in the past, Yan explained, "I think I tried to do the middle of those things." The Gotham City we see in Birds of Prey, "Has an element of camp to it. It's crazy and wild and colorful. But we wanted to keep it street level and gritty and real and the action sequences raw and practical. And I think part of that reasoning was because we hadn't seen Harley's version of Gotham. And she's both of those things. She's heightened, whimsical and crazy but at the same time she's real and raw and capable of real violence and real emotions. She's vulnerable sometimes. So we wanted to capture that world for her and the duality of that and it's also fun to say let's carve out our own pocket and neighborhood of Gotham."
So could Harley Quinn beat Gotham's most famous resident, Batman, in a fight? Said Yan, "Depends if Batman gets all his toys or not. I think if he doesn't — if he doesn't get the Batmobile or any of his gadgets — I put my money on Harley."
THE MAN IN THE BLACK MASK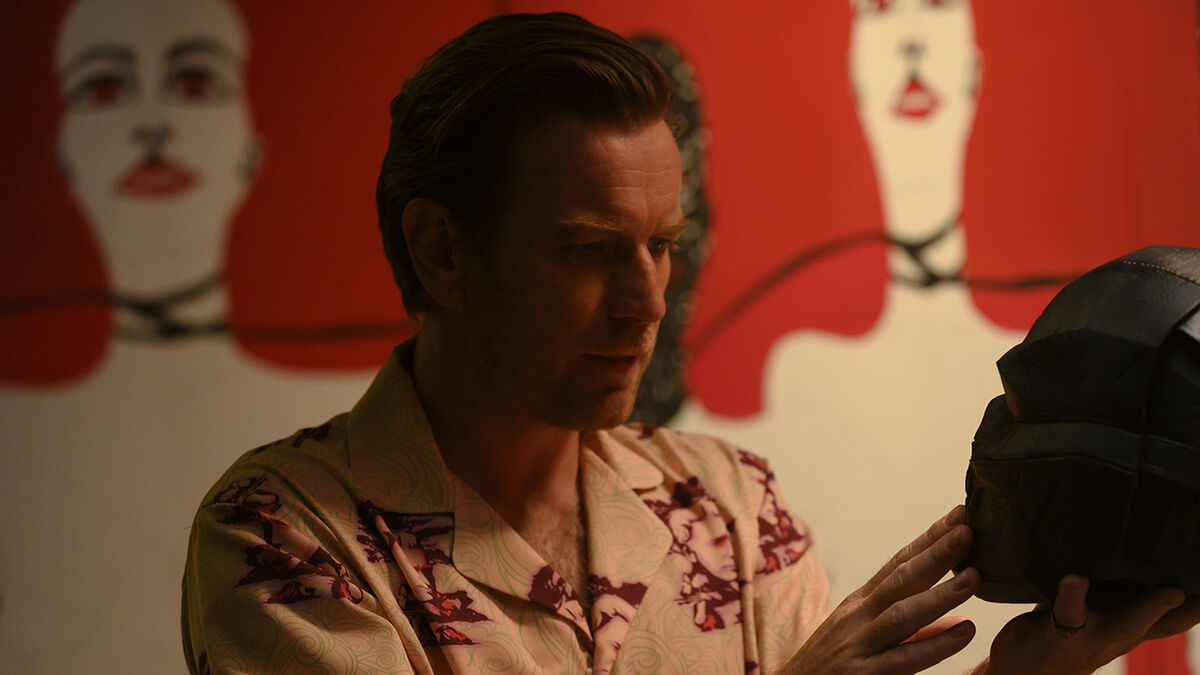 Harley and her new cohorts all end up on the bad side of Ewan McGregor's crime lord Roman Sionis / Black Mask and Yan said there was plenty to explore in the juxtaposition between Harley and Black Mask, noting, "The way I like to think about Black Mask is that in some ways he is a great foil to Harley because they've got a lot of similar characteristics, and because of that, she very much rubs him the wrong way. He likes to be the center of attention, he likes to be the host of the party, and he wants everyone's attention. Harley has that too. They both kind of have this weird subversive sense of humor in the movie. And because Harley doesn't give him the respect that he wants, and takes the limelight away from him, I think it only pisses him off even more." 
Hodson said that when it came to Roman's point of view, "He's such a narcissist. He's really against these women. Each of them have such a personal reason why they don't like him and he doesn't like them. He has natural antagonism with each of them which feels personal, unlike 'I'm going to blow up the world!' mustache-twirling. That felt so right in this world."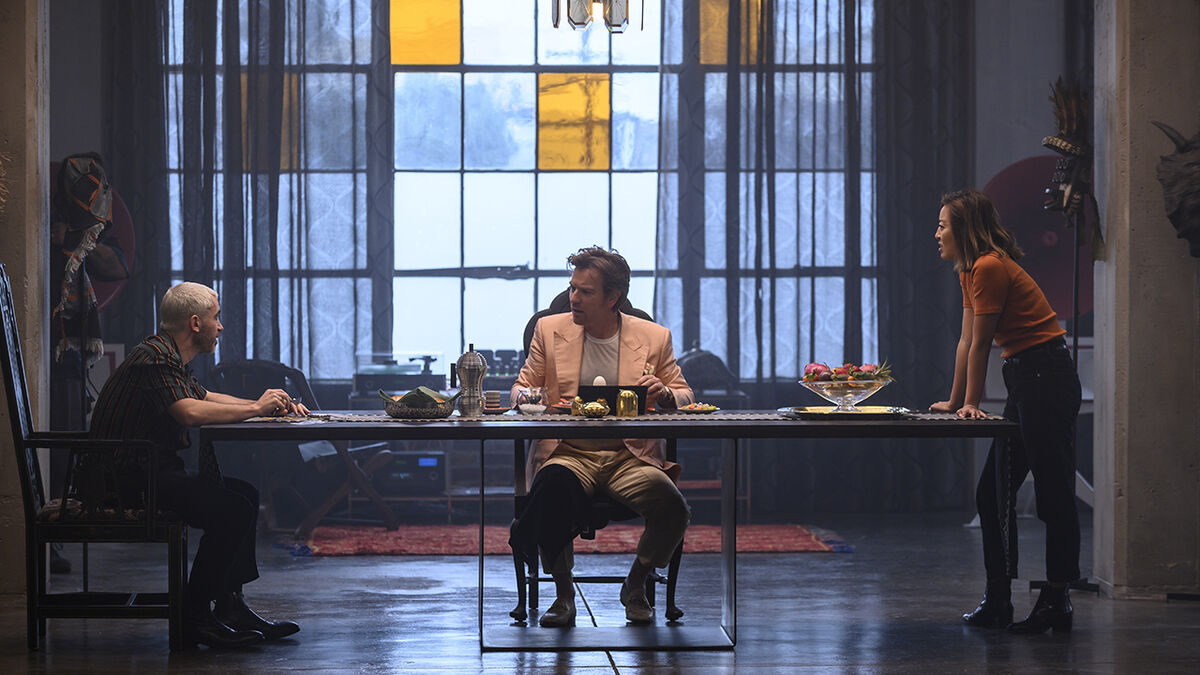 Yan remarked that even amongst Roman's terrible actions, "I hope you can kind of empathize with him because I don't think the family treated him very well. He's got his own thing going and a lot of his motivations stem from his desire for control and his desire for power. But I don't think he can control his own emotions at times. I think it makes for a very interesting character."
We see Roman commit some horrific acts in the film, and Yan explained, "I think it was important to show that he is capable of a lot of terrible things to make the conflict work, to make the tension work. I think to be a compelling villain you have to be, not necessarily likable, but you have to enjoy watching that character onscreen. But also, they have to actually feel like they could be a threat. So for us it was important that there be enough [violence] to make him feel that way. And I think so much of his villainy comes from a psychological manipulation as opposed to a physical threat, which I think is very interesting too."
Birds of Prey and the Fantabulous Emancipation of One Harley Quinn opens Friday, February 7th.
Additional Reporting by Chris Tilly