The world of superhero comics keeps on spinning thanks to a monthly influx of new characters and ideas for the leads to deal with issue in and issue out. However, several famous comic book stars didn't actually originate in a comic book.
Take Harley Quinn for instance, who actually debuted on an animated series and is now taking center stage on the big screen with the February 7th opening of Birds of Prey And The Fantabulous Emancipation Of One Harley Quinn.
Though we're currently living in a renaissance of comic-inspired entertainment, previous adaptations for television, movies, and even radio, have been making their mark on the source material for decades by introducing heroes, villains and concepts that comic creators have continued to run with. Here are 13 characters who prove that, sometimes, the best comic book characters don't need to come from the comics!
One of the most popular comic stars around, Harley Quinn actually debuted on Batman: The Animated Series during the show's first season. In the September 11, 1992 episode, "Joker's Favor," Paul Dini and Bruce Timm's creation, initially voiced by Arleen Sorkin, caused fan fervor across the board. It didn't take long for Harleen Quinzel's debut in comics, first in the cartoon tie-ins The Batman Adventures #12 and The Batman Adventures: Mad Love, and then a few years later in the DC Universe proper with Batman: Harley Quinn.
The idea of a madcap psychologist who wound up falling for the Joker and embracing the costumed lifestyle proved so popular that she earned her first solo comic book series in 2000. Since then, she's become a fixture in not only the DC Comics Universe, but also a ton of media representation based off of Batman characters, including a live-action version of Dr. Quinzel in the WB Birds of Prey TV series (played by Mia Sara), her current solo animated series (where she's voiced by Kaley Cuoco), and her big screen debut in Suicide Squad, played by Margot Robbie. Robbie has since returned to the role for Birds of Prey And The Fantabulous Emancipation Of One Harley Quinn and for 2021's The Suicide Squad.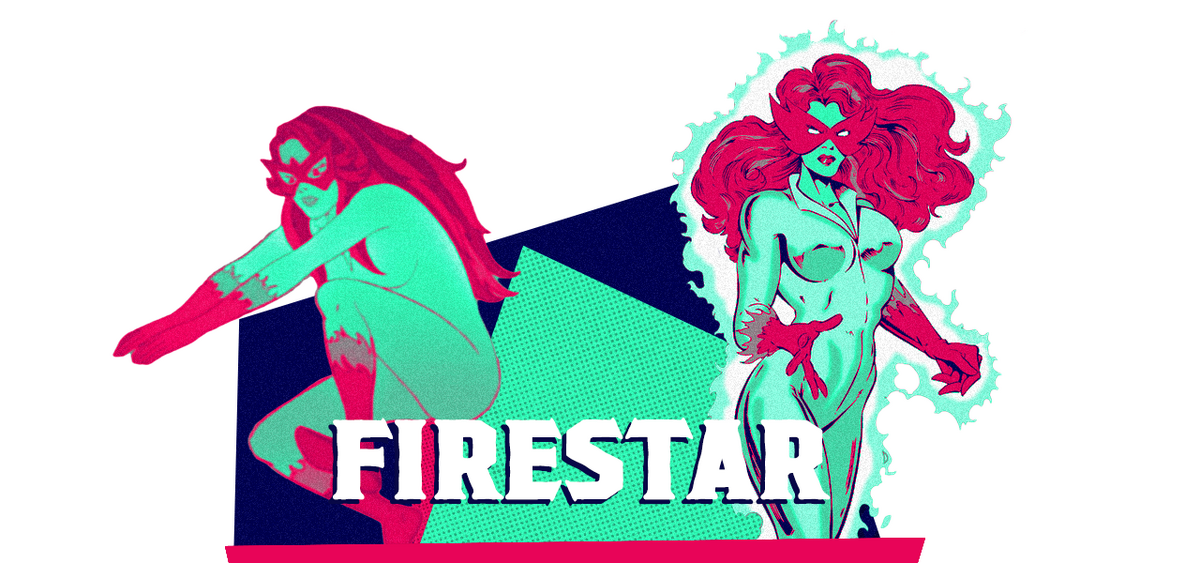 Back in 1981, a new cartoon revolving around a particular wall-crawler and two of his super-pals launched. Fans tuning in to Spider-Man And His Amazing Friends may have been surprised, though, when the web-head was joined by X-Men member Iceman and a brand new character, Firestar, voiced by Kathy Garver.
When original Marvel hot head Human Torch proved unavailable due to TV rights issues, the series' creators dreamt up a female mutant firestarter by the name of Angelica Jones. That same year, she first appeared in comics with the one-shot animated series tie-in Spider-Man And His Amazing Friends #1. The NBC animated series — which you can watch these days on Disney+ — ended in 1983, leaving the character in limbo until her full Marvel Universe canon debut in 1986's Uncanny X-Men #193.
After that, Firestar starred in her own limited series before becoming a founding member of the New Warriors and graduating to the Avengers for a stint. More recently, she's been hanging out with the X-Men, even becoming one of the teachers for a time.
Like Harley Quinn, Renee Montoya was created specifically for Batman: The Animated Series. However, because of the extended production schedule of that show, the Gotham City police officer was actually seen in the comics first, which introduced the character as a nod to the just-debuting series. In 1992, she showed up in both Batman #475 and then viewers met her in the Batman: TAS Season 1 episode "P.O.V." In both, the ass-kicking cop excelled at her job while also trying to keep Harvey Bullock's less savory tendencies in check.
Montoya, voiced by Ingrid Oliu and Liane Schirmer, became a regular character on Batman: The Animated Series as well as its follow-up The New Batman Adventures. She also appeared on the live-action series Gotham (played by Victoria Cartagena) and is one of the lead characters in the new Birds of Prey movie, where she is played by Rosie Perez (yes, two of the central characters in that film have Batman: The Animated Series to thank for their existence!)
In the comics, writer Greg Rucka took a particular shine to Renee and developed her throughout his runs on Batman and Gotham Central. With the weekly, maxi-series 52, the creators — including Rucka — transformed Renee Montoya into the new Question. When the DC Universe rebooted with New 52, Montoya went back to being a regular cop, one with a relationship with Kate Kane (also known as Batwoman), though just last year she became the Question in that reality as well.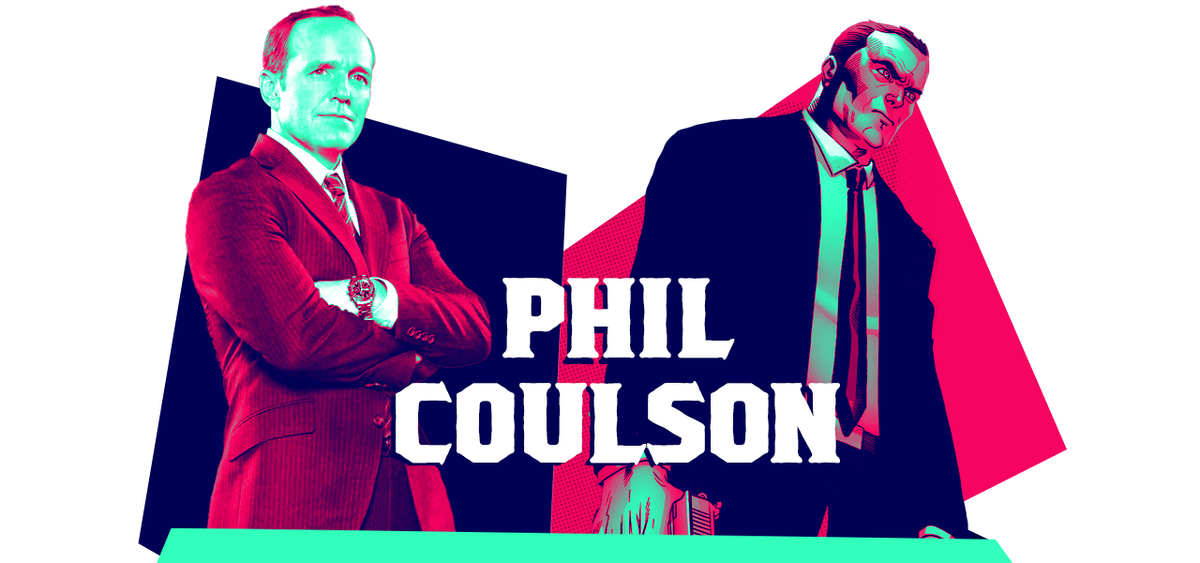 S.H.I.E.L.D. agent Phil Coulson, as portrayed by Clark Gregg, was there from the beginning of the Marvel Cinematic Universe. He's in the very first film, 2008's Iron Man, trying to find out exactly what happened to Tony Stark when he was taken captive. Coulson followed that by playing important roles in Iron Man 2, Thor and Avengers. In that last film, his apparent death helped unite the squabbling team into a force that could stop Loki's plans.
Of course, that wasn't the real end of Coulson, as he became the star of the ABC series Agents of S.H.I.E.L.D., which not only explained his new lease on life, but also eventually made him the new director of the group during its rebuilding phase. He's had even more wild adventures since then and the series will debut its seventh and final season this year.
With the 2012 series Battle Scars, Coulson entered the Marvel Universe in the comics. Coulson then starred in the S.H.I.E.L.D. comic book series which also introduced fellow Agents of S.H.I.E.LD. TV characters like Melinda May, Jemma Simmons and Leo Fitz into Marvel Comics. S.H.I.E.L.D.'s been in disarray for a while in the comics, but it's good to know these highly-qualified agents can help out the denizens of the Marvel Universe as they have those of the MCU.
With the 2012 debut of the DC Comics-based CW series Arrow, a whole new universe was born – and appropriately dubbed the Arrowverse. It would play home to characters very clearly adapted from the comics as well as some incredibly different takes and even some wholly new characters. David Ramsey's John Diggle was one of the latter. Fun fact, Diggle's last name comes from Green Arrow: Year One writer Andy Diggle. On Arrow, John has a brother named Andy.
Initially hired as a bodyguard for recently returned playboy Oliver Queen, Diggle soon found himself brought into Queen's crusade to clean up Star City. Luckily, John had his own military training to fall back on which aided him in his own career as a costumed crime fighter, which included a stint as Green Arrow himself! Diggle's such a part of the Arrowverse that he's shown up in the crossovers as well as in comics and novels continuing their adventures.
When superstar writer Jeff Lemire took over Green Arrow in 2013 with Green Arrow #17, John Diggle wasn't far behind. Since then, he's become a part of the comic book world, even making the transition to the tweaked continuity that came from DC's Rebirth overhaul.
In 1999, Batman: The Animated Series' Bruce Timm, Paul Dini, and Alan Burnett looked to the future to spice things up with the Caped Crusader. That was the year that Batman Beyond debuted. In the 2039-set series, Bruce Wayne had grown too old to be the Dark Knight, but a young man named Terry McGinnis stumbled upon the Batcave. Wayne ultimately decided to train McGinnis and even gave him a high tech Bat-suit to wear while fighting the Jokerz and other threats to Neo-Gotham.
Initially, Batman Beyond appeared in a tie-in series that launched the same year as the cartoon and built on that continuity. He also made a few cameo and guest appearances in the DCU, including two issues of Superman/Batman (#22-23), but had more meaty stories in Batman #700 and Superman/Batman Annual #4. In 2014, Terry was reintroduced with The New 52: Future's End. Since then, there have been over a half-dozen Batman Beyond series', some with different timelines than others, but all featuring variations on the designs made famous by the animated series.
Back in the mid-70s, CBS aired a live-action Shazam! series, a few years after DC purchased the rights to the character (then named "Captain Marvel") and his cohorts, who originally were created by rival Fawcett Comics. After the first season, the title changed to The Shazam!/Isis Hour, with the second half — later retitled The Secrets of Isis — focusing on teacher Andrea Thomas sharing her body with the spirit of an ancient Egyptian goddess, which granted her elemental powers, including the ability to call upon the wind to give her flight.
Isis (played by Joanna Cameron) actually has the distinction of being the first female hero to lead a solo TV series as she bowed a year before The Bionic Woman and Wonder Woman. Filmation, who produced The Secrets of Isis, would then include an animated version of the character in the Freedom Force segments of the Tarzan and the Super 7 series and she'd also appear on the animated series Hero High. Meanwhile, DC created a comic book adaptation of the Isis live-action TV series in 1976.
It was decades later though, in 2006, when Isis would actually show up in the DC Universe in the weekly comic book series 52, with her alter ego's name, Adrianna Tomaz, slightly altered from her original TV counterpart. This version of Isis began an ultimately tragic relationship with Black Adam, a major power in the DCU at the time. She hasn't played nearly as important of a role in the comics since then but is still kicking around in the New 52 Universe for future adventures. Having once served as partial inspiration for a Lois Lane possession episode of Smallville, Isis also got a notable refresh on TV in recent years with DC's Legends of Tomorrow, in the form of future-born hacker Zari Tomaz, who also boasted wind powers – and in one episode, donned an Isis-based costume as a nod to the character's initial origins.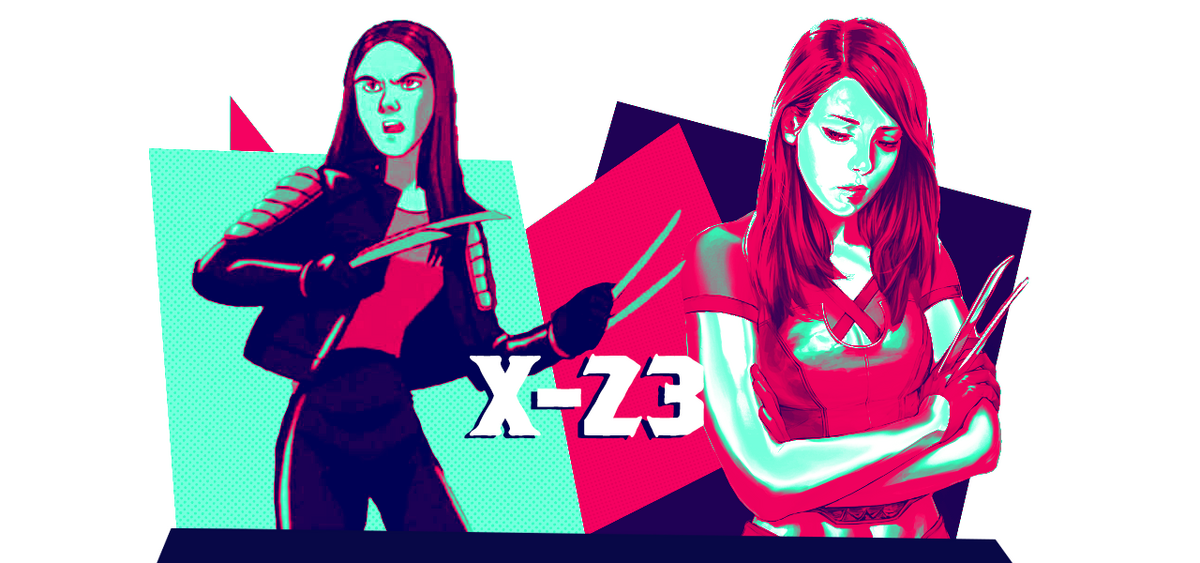 Though it might not get the attention the 1990s X-Men animated series does, the 2000-2003 X-Men: Evolution animated series did make a big impact on the comic world by introducing X-23, a young female clone of Wolverine with many of his same skills. Created by Craig Kyle and Christopher Yost, X-23 moved from the small screen to the comic page with the 2004 comic NYX #3. Yost and Kyle guided the character's sequential exploits through a pair of solos series' — X-23: Innocence Lost and X-23: Target X — before she began co-starring in the team books New X-Men, various incarnations of X-Force, Avengers Arena and other X-books.
When Logan passed away after the Death of Wolverine story, X-23, a.k.a. Laura Hudson, took over in All-New Wolverine. She starred in a series of that name that ran until 2018 when Logan made his triumphant return. At that point, Laura dropped the moniker so her mentor could take it back and decided to go back to X-23.
In movie theaters, X-23 showed up as Laura, played by Dafne Keen, in James Mangold's acclaimed Logan. Set in the future, the man once called Wolverine did his best to keep his young clone alive. Given their genetic connection, Laura could take care of herself though. Mangold talked about continuing Laura's story in future installments, but that's all up in the air now with Disney's purchase of 20th Century Fox (now renamed 20th Century Studios) and, by extension, the X-films.
Throughout most of the 70s and 80s, kids thrilled to the animated adventures of DC's premiere super heroes when tuning in to the various incarnations of Super Friends. While the series featured the likes of Superman, Batman and Wonder Woman, it also introduced a handful of new characters, two of whom really took off: the Wonder Twins.
Young alien heroes training under the tutelage of the greatest to ever wear costumes, Zan (Michael Bell) and Jayna (Louise Williams and B.J. Ward) used their morphing abilities to help out when they could, but only after bumping fists and reciting the iconic line, "Wonder Twin powers activate." After their 1977 animated debut, the Twins became a major part of the series for most of the run which ended in 1986.
Though they made their comic debut in the 1977 tie-in comic Super Friends #7, the characters would not make their official DCU entrance until 1995's Extreme Justice #9. They stuck around that book until it's end a year or so later and then popped up here and there since. Beyond that, the spacey pair have also shown up in other media like Teen Titans Go!, Justice League Unlimited and even Smallville. Right now, you can go to your local comic shop and grab a copy of a Wonder Twins book by Mark Russell and Stephen Byrne.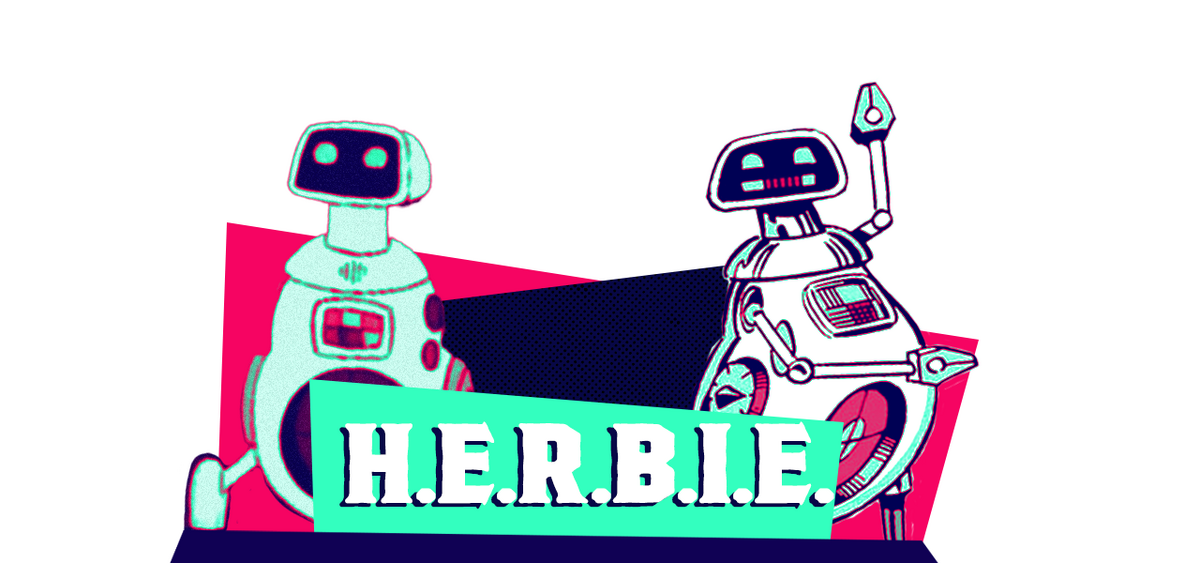 Interestingly, not one, but two characters on this list came about because of the Human Torch's absence: the aforementioned Firestar and H.E.R.B.I.E. the robot. For years, legend told that the creators of the 1978 Fantastic Four series didn't want to use Johnny Storm because they were concerned that kids would set fire to themselves, but in reality they couldn't use him because he had been optioned for a solo project that never got legs under it.
Needing a fourth member to justify the Fantastic Four title, the series creators invented a new character by the name of H.E.R.B.I.E., a robotic assistant (voiced by the legendary Frank Welker) to help Mr. Fantastic and the others both in the lab and on other adventures. The year after the cartoon introduced the world to H.E.R.B.I.E., Marv Wolfman and John Byrne brought him into the House of Ideas in Fantastic Four #209.
Since then, the machine has appeared more than a handful of times, sometimes playing an important part in a story, sometimes serving as more of a deep cut nod to the old animated series. When Mr. Fantastic and the Invisible Woman decided to travel the multi-verse in the wake of Secret Wars, Reed left his things — including H.E.R.B.I.E. — in the care of Lunella Lafayette, as seen in Moon Girl and Devil Dinosaur #27-28. In that appearance, he revealed his true purpose: detecting Galactus' presence. Now he's back with the reunited FF in their own series.
As noted by several previous examples above, Batman: The Animated Series and the shows it begat served to introduce several new characters who would have a life beyond those series, including Livewire. In 1997, Livewire first appeared in the second season episode of Superman: The Animated Series (where she was viced by Lori Petty) as well as the tie-in Superman Adventures #5 comic.
A shock jock granted shocking electric powers during a stormy concert, Livewire gave the Man of Steel a run for his money on more than one occasion, including team-ups with other villains in episodes of Justice League and Justice League Unlimited. Since then, she's also shown up in other cartoons like Teen Titans Go!, DC Super Hero Girls and Young Justice: Outsiders, as well as live action outings in both Smallville and Supergirl.
Livewire didn't show up in the DCU though until 2006's Action Comics #835, by Gail Simone and John Byrne. With a bit of an altered origin and backstory, the character still came from talk radio and managed to become a regular player in the Man of Steel's rogue's gallery, even making the jump to the New 52 reality, though with yet another altered past.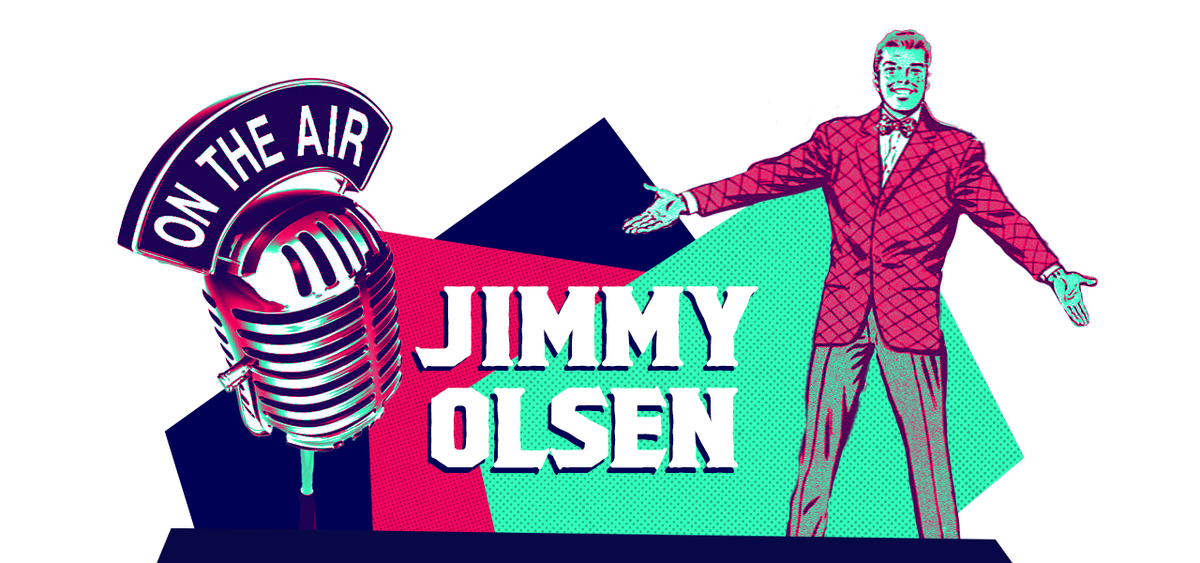 Our final two entries both have a bit of an asterisk next to them because their origins are more complex.
Anyone who knows about Superman knows about his pal, Daily Planet photographer Jimmy Olsen, but did you know Jimmy made his debut on the Adventures of Superman radio show back in 1940… kind of?
This one's a bit tricky because there was an unnamed, bow tie-wearing "office boy" who showed up at the Daily Planet two years prior in Action Comics #6, and some argue that is Jimmy Olsen. However, no character actually used that name until the radio serial and then in 1941, "Jimmy Olsen," name and all, officially transitioned to the comics with Superman #13. (That radio show also happened to be the source of another legendary piece of Super-lore: Kryptonite!)
It may have taken a while for Jimmy to be fully formed, but after about a decade he became a recurring character in just about every single adaptation of the Man of Steel, ranging from the Adventures of Superman TV series in the early 1950s to every film appearance and a variety of other TV shows including Lois and Clark: The New Adventures of Superman and Superman: The Animated Series. In the comics, Olsen has gone from office assistant to the star of Superman's Pal Jimmy Olsen and on to an investigative reporter. Not bad for a no-name kid from the late 30s.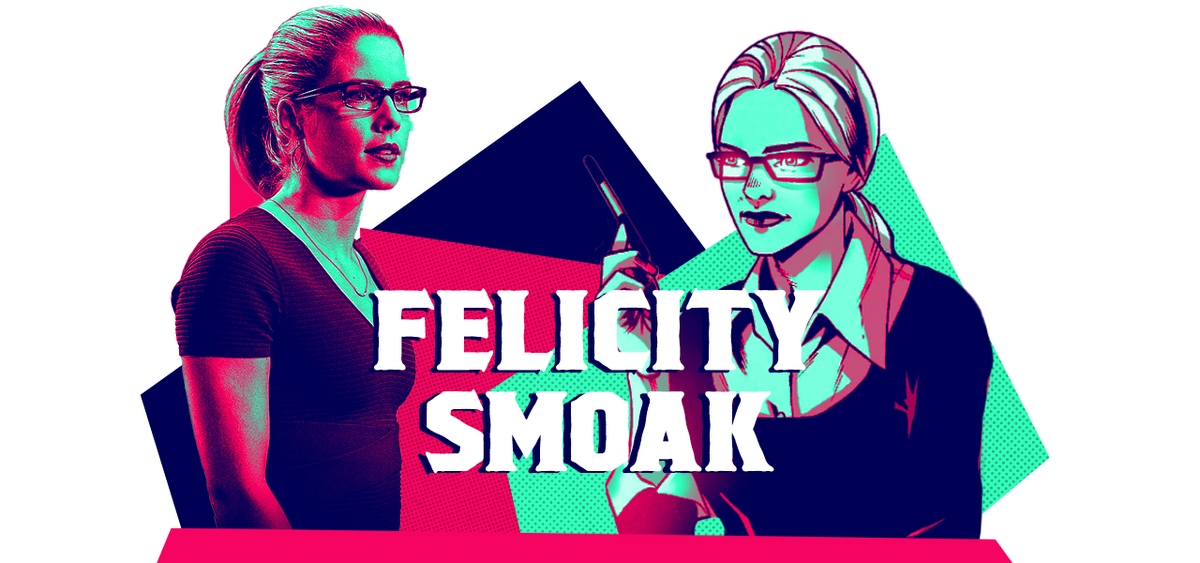 Okay, it's a cheat to include Felicity Smoak on this list, but she's here to represent the occasional situation where a name — and pretty much only a name — is the one thing connecting a character to comic book history. In this case, a character called Felicity Smoak did in fact appear in DC Comics first, in 1984's Fury of Firestorm #24, decades before we'd meet a young woman named Felicity Smoak on Arrow.
Essentially though, the Arrow creators took a mostly forgotten name from the comics and built a completely different character. The original comic book version of Felicity Smoak was an older character who ended up marrying Firestorm's father. She was the business manager of a software company — though not shown to be particularly tech-savvy herself as much as business-minded — with the computer expertise shown by the Arrowverse version of Felicity serving as the only mild nod between the two characters beyond the name.
The TV version of Felicity (played by Emily Bett Rickards) brought a level of technical sophistication to Queen's operation that made the ever-growing team of people around them far more efficient at keeping Star City safe. She also developed into an emotional rock for Queen — and eventually became his wife and mother to his daughter — while in the comics, Oliver and Felicity didn't actually interact at all.
Felicity's popularity on Arrow would then lead to the character soon being introduced into modern DC Comics continuity, in Green Arrow #35 in 2014. This version is clearly modeled after Rickards' portrayal, both via her technical skill set and how she looks, blond hair and glasses included.