When you hear about a young rock band touring the globe, it's easy to imagine the kind of shenanigans that they get up to. You see, I was part of the generation raised on films like Almost Famous, so as I head backstage to meet rapidly rising UK rock band Boston Manor, I feel like I can picture a day in their life very clearly.
After a long day of travelling, the band wearily arrive at the night's venue. Once they power through a suitably bleary-eyed soundcheck and devour some greasy food, their lengthy journey finally culminates in a triumphant and raucous set. With their adoring fans excitedly waiting around after the show, the band celebrate by drowning themselves in alcohol and partying the night away. Rinse, repeat and there you have it — tour life.
Yet, as I sit down with Boston Manor at 2000 Trees festival, I quickly realize that my hedonistic assumptions couldn't have been more wrong. Instead of hearing wild stories about their sold-out  American headline tour, I find the band's lead guitarist and drummer passionately arguing about Hearthstone.
From Mosh Pits To Magic The Gathering
"I don't know… they're just… they're always changing the meta," says lead guitarist Ash Wilson dismissively.
"Yeah, but that's the good part!" exclaims drummer Jordan Pugh. "You get new cards and figure out a deck to be able to compete in the ladder. It stops the game from going stale."
"Yeah, but I get so used to playing with a certain deck that I know the ins and outs of this… and all of a sudden they change it!" bemoans Ash. "So, I end up deleting it."
The wind blows and brings with it the sound of a particularly pissed-off sounding punk band playing on the festival grounds behind us. I try (and fail) to contain my grin at the wonderfully geeky conversation unfolding before me.
Noticing my amusement, Ash smiles. "I think people have the wrong idea of how bands tour and what that life actually involves these days. It's definitely very different than what people think. Hell, a lot of bands are playing Magic The Gathering these days."
Virtual Escapism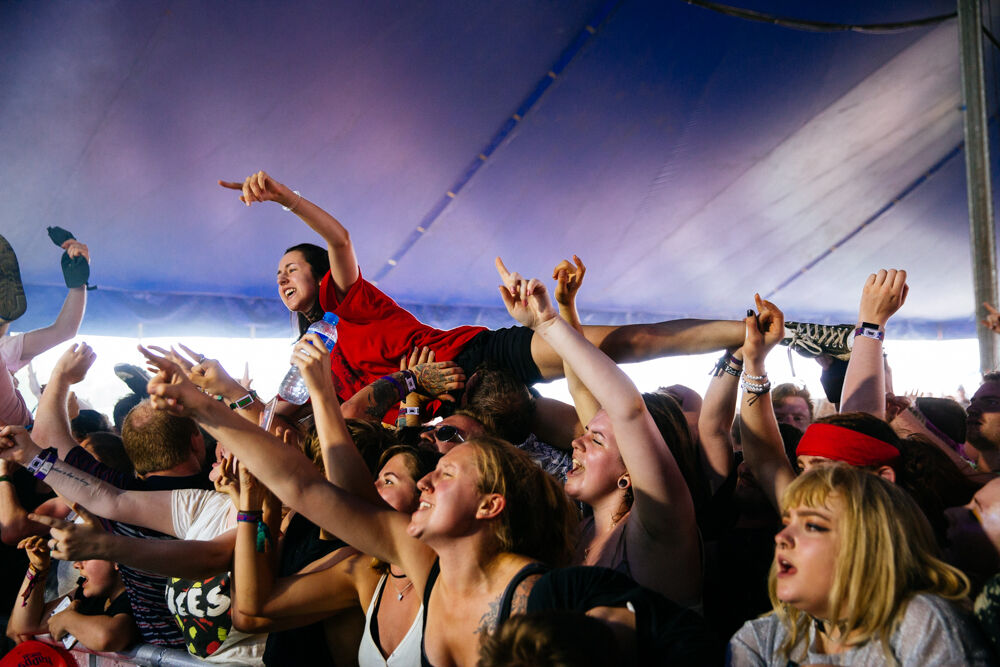 If there's anyone who needs to find a semblance of normality on the road, it's Boston Manor. With Ash and Jordan joining the band when they were just 19, the last five years has seen this hard-working quintet touring America and Europe for months on end – slowly earning them a devoted following around the world.
"We spend most of our time in the States these days, which is really nice," explains Ash, "On the first headline tour we did in the UK, the most people we ever played to was about 300, back in late 2016. We've now somehow managed to sell out a larger show in Chicago, thousands of miles away from home. It's honestly kind of mind-blowing."
In other words, these guys are well on their way to becoming bonafide rockstars. Yet, despite being thrilled to travel around the world and fulfil their dreams, it's not hard to see how weeks spent on the road together can begin to take its toll. Just like Every Time I Die and Pvris, to name a few, Boston Manor have also found a little piece of home that they can take with them on tour — video games.
When Two Passions Collide
"I've always been a big fan of games, and the more I tour… the more I miss gaming," Ash continues.
"Yeah, I play A LOT of Hearthstone on the road," nods Jordan in agreement. "These days, it's the only game I'm properly committed to … as long as I have signal and service it's perfect. It's a great way to pass the time on tour."
While losing yourself in a game can be the perfect way to escape a sweaty tour bus, sometimes it's easy to find yourself getting a little bit too lost in a game on the road. "This guy…" Ash begins with a groan. "We were playing a festival in Belgium called Graspop and on the way, [Jordan] ended up getting ranked 62nd in the UK and drafted for the Hearthstone Nationals."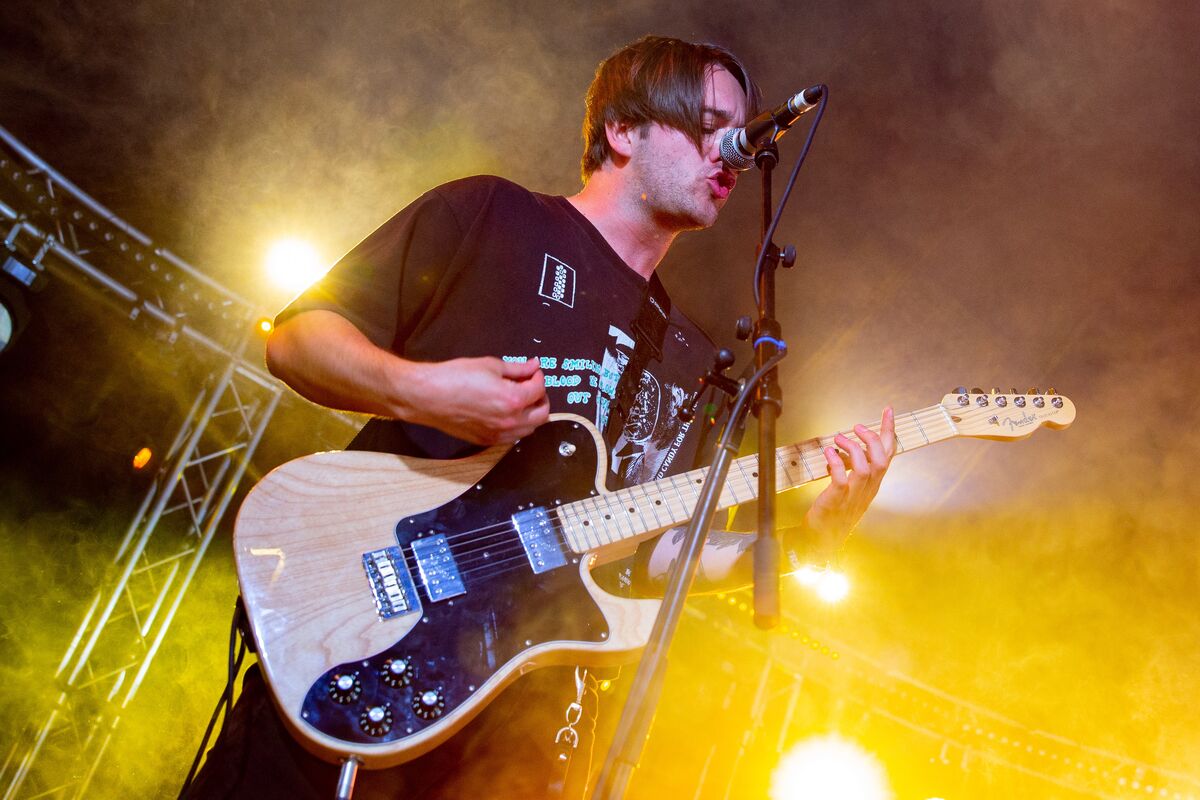 "Only 64 people in the UK qualified and I was number 62." Jordan beams, "But, it was the same day as a festival where we had to play in the middle of the day." As his bandmates started getting ready for their set, Jordan found himself prepping for a very different kind of performance.
"This Hearthstone tournament started at 10 am but you had to be online and playing until 5 pm. So I played the first two rounds [of six] and then suddenly it came to the time where we had to be on stage and setting up. I was like, 's–t, I can't play Hearthstone and set up at the same time!' I really wanted to play the Nationals but I literally had to forfeit and pull out because I had to play a show! I was gutted. It was unfortunate, to be honest."
Tourmates Become Teammates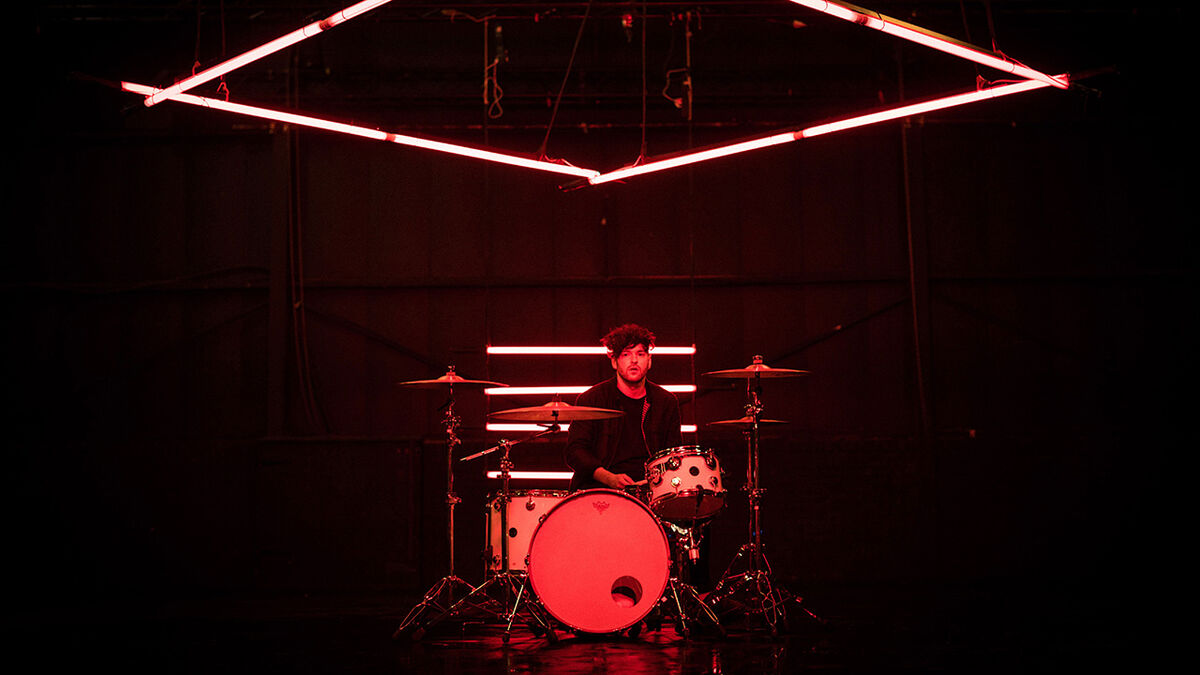 When gaming isn't almost costing Boston Manor prestigious festival slots, it's actually helping to strengthen their ties to the music scene, turning tourmates into proper mates.
"I've been playing a lot of Fortnite with ROAM's Matt [Roskilly] and Alex [Adam], Moose Blood's merch guy, and the Holding Absence singer too," Ash says. "It's a weird thing because it doesn't matter who you are in a band, or how big that band is, if you're all playing Fornite it just comes down to your skill level. It brings us closer together, when you bump into them on tour it's like, 'Dude, let's get back on Fortnite when we're home!'"
As my conversation with Ash continued, the band revealed that almost all their tourmates dive into the same kind of virtual escapism. "I love Overwatch too. Kev from Knocked Loose plays Overwatch, RivalDiaz from StateChamps, too. Gaming just helps you become really good friends with people that you probably wouldn't have otherwise."
"It's easy to play boards games when you've got a table in the back of the van too," adds Jordan. " We play [a board game called] Resistance and it's really useful to play with other bands. It's one of those icebreakers were you don't really mean it to be an icebreaker but people are like, 'Oh s–t, are you playing Resistance? Let's get in on this!'"
That's not to say that Boston Manor don't party, but times have drastically changed for touring musicians. Up until the early 2000s, bands commanded exorbitant fees and enjoyed multi-million record deals — then the internet happened.
Nowadays, thanks to dwindling music sales and rampant piracy, that once "guaranteed" safety net has vanished, and now bands have to work hard and tour relentlessly in order to survive.
"Sex, drugs, and rock 'n' roll? If anything it's almost the opposite these days! We like a nice early night, if we can get in bed before 12 am it's definitely a win," laughs Ash, "Obviously we go out and we hang out with people. but people have the wrong idea of how bands tour."
With fans now filming every performance, it's easy to see why bands can't be hungover within an inch of their life every day — if they want to do this long-term, they have to be in a good place, both physically and mentally. That is why more and more bands are putting down the cocktails and picking up the controller.
Even renowned hellraiser and ex-Gallows frontman Frank Carter seems to be ending his show chasing a sweet tour bus victory royale. "I remember seeing Frank Carter with a touring gaming setup as well, as far as I can see he plays a lot on the road … and he's getting pretty good at Fortnite," Ash recalls.
Who knew that video games might one day save rock 'n' roll?
Boston Manor's second album ' Welcome To The Neighbourhood' comes out via Pure Noise Records on September 7th.