SPOILER WARNING: The following article contains SPOILERS for Avengers: Endgame, Avengers: Infinity War, Ant-Man and the Wasp, Guardians of the Galaxy Vol. 2 and Captain Marvel.  Proceed at your own risk.
This year wraps up Marvel Studios' groundbreaking first decade (and a bit) of movies, which began with 2008's Iron Man and culminates in what's possibly the most anticipated film of the century — Avengers: Endgame. Though, strictly speaking, Spider-Man: Far From Home is the final film of Phase Three, meaning it'll be very interesting to see what Spidey's second solo outing in the MCU will bring. The MCU is arguably the biggest phenomenon in pop culture history, with a meticulously maintained mega-plot running through 22 films and multiple spinoff series. It's raked in more than $20bn at the global box office. And, incredibly, Marvel Studios is far from done.
We've compiled every tidbit out there — including cast and crew quotes, reports, deleted tweets, and leaks — to bring you the definitive guide on what the MCU has in store for Phase Four.
Where do we go after the Endgame?
After more than 10 years of universe building, it's almost impossible to imagine what happens after the events of Avengers: Endgame. However, Marvel Studios' upcoming plans do hint that some of our favorite heroes have life in them yet, and they're about to be joined by some brand new company in Phase Four – which is currently set to stretch over ten films from Summer 2019 to Summer 2022. Here are the movies and TV shows on the MCU horizon.
Spider-Man: Far From Home
Tom Holland's second solo outing as Peter Parker, Spider-Man: Far From Home, will actually mark the end of Phase Three, according to Kevin Feige, taking place only a few minutes after the events of Endgame. Far From Home's trailer also confirmed that SHIELD's Nick Fury and Maria Hill will return, with the former intruding on Peter Parker's vacay to give him a Spidey assignment.
Just as Homecoming's title had multiple connotations (referring to the film's homecoming high school dance and Spider-Man finally arriving in the MCU, as well as referencing one of the Winter Soldier's trigger words), Far From Home is also imbued with meaning, Kevin Feige has confirmed. The globetrotting teaser trailer shows that Spidey will literally leave his New York home to tour Europe, visiting cities such as London and Venice. But what else the title could mean is open to interpretation.
Aside from classic characters returning, the most anticipated part of Far From Home is Jake Gyllenhaal's MCU debut as famed Marvel villain Mysterio. However, rather than playing straight-up antagonist, Gyllenhaal claimed at CCXP that in Far From Home there is an alliance between Mysterio and Spidey to defeat a different threat to the world – the Elementals.
In Marvel comic lore, the Elementals are four extra-dimensional humanoids cast out of their own universe a millennia ago, arriving on Earth before the city of Atlantis was even built. The Elementals comprise Hellfire (fire), Hydron (water), Magnum (earth), and Zephyr (wind). While the Elementals are glimpsed in the Far From Home trailer, we have yet to see whether they are real, or an illusion set up by Mysterio.
Black Widow
Four phases later, Scarlett Johansson is finally getting her MCU solo outing. Black Widow is reportedly a prequel set before the events of the first Avengers movie and sees the actress reprise the role of Russian spy-turned-super heroine.
Endgame director Joe Russo has hinted that it will explore her spy days: "There's so much to explore with a character whose history was as a villain … people … forget the character's history. So there's a lot of really compelling stories to tell about someone who has a dark past."
According to THR, Fighting with my Family's Florence Pugh will co-star as a spy on the same level as Romanoff, likely her moral opposite. Stranger Things star David Harbour is also confirmed for a role in the film, and Rachel Weisz reportedly has a part to play as well. The film will release in 2020.
After interviewing over 65 filmmakers, Marvel chiefs chose Cate Shortland to direct the project, and they seemed just as rigorous on the writing. The first draft of the script was written by Jac Shaeffer, but since then, Marvel has hired Ned Benson to rewrite it. According to Collider, it was Benson's character-driven romance The Disappearance of Eleanor Rigby that caught the eye of the Marvel execs.
This follows the Marvel Studios pattern of finding indie talent and giving them big projects to put their stamp on – Taika Waititi was tasked with helming Thor: Ragnarok; Anna Boden and Ryan Fleck Captain Marvel; and Jon Watts Spider-Man: Homecoming. And, of course, let's not forget the Russo Brothers and their four stellar MCU entries (Captain America: The Winter Soldier, Captain America: Civil War, Avengers: Infinity War and Avengers: Endgame).
The Eternals
It's been a year since Kevin Feige first teased the Eternals, the next big franchise coming to the MCU. Feige's current plan is for an ensemble film, like Guardians of the Galaxy, but with a different tone, which could span tens of thousands of years. Angelina Jolie was the first star tapped for a role in The Eternals, followed by South Korean actor, Ma Dong-seok. Comedian Kumail Nanjiani is also in talks to appear, but isn't yet confirmed. 'Game of Thrones' star Richard Madden has reportedly been cast as Ikaris. Black List screenwriting duo Matthew and Ryan Firpo will pen the script and The Rider's Chloe Zhao is set to direct.
It's reported that the movie will involve the love story between Ikaris, a man fueled by cosmic energy, and Sersi, who likes to move amongst humans. Jolie's role is currently unclear.
The Eternals have been around since the late 1970s, coming from legendary Marvel mind, Jack Kirby. They started as humans, until the alien Celestials genetically experimented on them – also creating their destructive counterparts, the Deviants.
You know of a particularly infamous Eternal in the MCU already – Thanos. Whilst he's full Eternal from the planet Titan, he's the only one in his species to carry the Deviant Syndrome, a genetic predisposition that causes him to look different than the rest. When Thanos was born, his mother even tried to kill him because of his appearance, probably the first step in creating a supervillain.
Black Panther 2
After grossing over $1.3 billion at the global box office, it's no surprise that Black Panther is getting a sequel. Ryan Coogler quietly closed a deal last October to write and direct. Production reportedly starts in late 2019/early 2020, but no formal announcement by Marvel Studios will be made until after Endgame is released: "Many more announcements to come," promises Kevin Feige.
However, this doesn't necessarily mean that Chadwick Boseman's T'Challa will lead another movie. His sister, fan-favourite Shuri – played by Letitia Wright – could take on the Black Panther mantle.
The actress is definitely on board: "If the opportunity came about, then why not? It would be comic book accurate … It means more training, more learning and it would really be an amazing adventure. Shuri becomes a savage in the comic books. From going to comedic and fun and like a kid — to then just pulling out some claws. I'm excited."
Guardians of the Galaxy Vol. 3
After his abrupt firing last July due to a slew of uncovered offensive tweets dating back to 2009, James Gunn has now been reinstated to direct Guardians of the Galaxy Vol. 3, which will conclude the trilogy. Gunn managed to win over Chairman Alan Horn with his sincerity after multiple meetings to discuss the situation. The film is expected to start production in 2020.
Surprisingly, Disney never met with or considered any other director for the film, despite rumblings that Thor: Ragnarok director Taika Waititi and Vice director Adam McKay were being eyed for the spot. Gunn's script will be used and production is expected to start in February 2021, after the director wraps DC's The Suicide Squad.
But which Guardians will return for the threequel? Present-day Gamora is no more, having perished when Thanos sacrificed her for the Soul Stone, while 2014 Gamora was brought to the future — with no history with the Guardians, or experience of any romance with Star-Lord. It's unclear if she was snapped by Tony with Thanos' and his troops or escaped after the battle, as Quill was seen searching for her at the end of Avengers: Endgame.
It also looks like the Guardians could well have a new member (challenging for leadership) in the form of Thor, who handed over his crown as ruler of Asgard to Valkyrie at the end of Endgame to pick up his interstellar adventures alongside his space pals. Whom he's renamed the 'Asgardians of the Galaxy'.
One character we do know will make a significant return in GotG Vol.3 is Elizabeth Debicki's golden-skinned high priestess of the Sovereign, Ayesha.
"I absolutely plan on bringing Elizabeth Debicki back," James Gunn told IGN in 2017. Adam Warlock will also appear in the film, whose arrival was teased at the end of Guardians of the Galaxy Vol. 2.
Doctor Strange 2
Although not yet officially greenlit by Marvel Studios, Scott Derrickson will reportedly return to direct Doctor Strange 2 with his writing partner C. Robert Cargill. Benedict Cumberbatch will return in the titular role, with Benedict Wong as Wong, Rachel McAdams as Christine Palmer and Chiwetel Ejiofor as Mordo also making their returns.
Scott Derrickson has long expressed interest in Nightmare, the ruler of the Nightmare Realm and Dream Dimension, being included in the MCU's Doctor Strange story, and his dreams have now come true. The first villain in Doctor Strange's Marvel comic debut is confirmed to appear as an antagonist in Doctor Strange 2, reveals C. Robert Cargill.
Whilst this means that Mordo's turn at the end of Doctor Strange won't be the primary focus of the sequel, Cargill assures fans they still have big plans for Ejiofor's villain: "What I can say is that I have a feeling that whatever Nightmare is involved with, Baron Mordo, being somebody who considers himself the defender of natural law, will have something to do with it.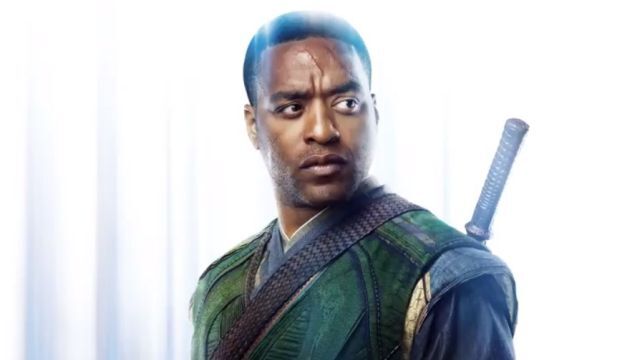 "For those of you who have ever read the comics, you know that Baron Mordo has a very particular arc … And part of the reason Chiwetel wanted to play Mordo was because he has a definitive ending as a character … Marvel plans on working towards that ending and fully realizing Mordo as more than just a cardboard cutout villain, but actually taking him to kind of Loki levels of awesomeness."
Another character rumored to appear in Doctor Strange 2 is Marvel's Atlantean Namor, based on a since-deleted tweet from Scott Derrickson.
Derrickson's post came with the cryptic caption: "Are You Experienced?" If we presume this references the Jimi Hendrix track of the same name, the song's opening lyrics could hold some meaning: 'If you can just get your mind together / Then come on across to me / We'll hold hands and then we'll watch the sunrise / From the bottom of the sea.'
Namor's inclusion would make sense, as both Doctor Strange and Namor were original members of the Defenders back when they were launched in 1971. However, since Marvel sold the character's rights to Universal back in the early 1990s to avoid bankruptcy, the prince of Atlantis hasn't been able to swim into the MCU yet. This tease could mean that something has progressed between Marvel Studios and the various producers still holding rights, since the Universal grip expired in 2006.
Endgame certainly tees the Atlantean up, with an easy-to-miss reference by Okoye during the holographic meeting held by Black Widow. Natasha asks Okoye for news on "those tremors", and Okoye tells her it was "a mild subduction under the African plate." When Natasha asks how "we're" handling it, Okoye responds: "Nat, it's an earthquake under the ocean, we handle it by not handling it." It's outside of both their remit and skillset — which leaves the door open for a character to tackle such challenges. Enter Namor.
Shang-Chi
In an effort to continue increasing representation in the MCU after the success of 2018's Black Panther, Marvel Studios is developing a film around Shang-Chi, the Bruce Lee-inspired Master of Kung-Fu, with the MCU's first Asian lead. Destin Daniel Cretton, who is currently directing MCU stars Brie Larson and Michael B. Jordan in Just Mercy, will helm the film, with Wonder Woman 1984 writer Dave Callaham writing the screenplay. THR reports that Shang-Chi is eying to begin filming once The Eternals has wrapped.
"The future of the MCU? I think it's where they're going, which is more diversity. I think everyone has got the right to see themselves on screen and certainly it'll just keep widening the fanbase the more that people are able to identify with the characters that they're seeing." — Avengers: Endgame director, Joe Russo, speaking to Fandom
Captain Marvel 2
After the massive box-office returns for Brie Larson's first outing as Carol Danvers, Captain Marvel will undoubtedly get a sequel, most likely somewhere in Phase Four. Kevin Feige teases Marvel Studios has some "pretty amazing" ideas for a follow-up, and Carol Danvers will be at the "forefront" of the new-look MCU going forward. It's possible the sequel will take place in the years between the end of Captain Marvel and her arrival in Endgame, as Feige has teased that Nick Fury could have summoned the hero for other missions before the post-credits of Infinity War: "How do we know he never pushed [the pager button] before? We've never seen him push it before. That doesn't mean he never did."
A lot can change in the 24 years between Captain Marvel and Endgame. One Marvel storyline that could be tapped is Secret Invasion, a limited series where Super-Skrulls take on the appearance and powers of superheroes and invade Earth. Kevin Feige does tease the return of Captain Marvel's Skrulls:
"Just like not all humans are bad, and not all humans are good, I think Skrulls probably have a variety of moralities amongst them. When they can do what they can do, it probably gets very tempting. So, it's fun to have introduced this concept and see where it goes."
All the MCU Phase Four films, coming after Far From Home, are slated to release on the following dates: May 1, 2020; July 31, 2020; November 6, 2020; February 12, 2021; May 7, 2021; November 5, 2021; February 18, 2022; May 6, 2022; and July 29, 2022. Don't expect the MCU to end with Phase Four either, as Feige says they have 20 MCU films already planned for after Endgame and will continue to make movies through 2028.
Thor 4
Tessa Thompson's Valkyrie was MIA in Infinity War, and with no announced plans for a fourth Thor movie, fans wondered if she would ever show up again. Thankfully, we saw her in the saga's bold denouement.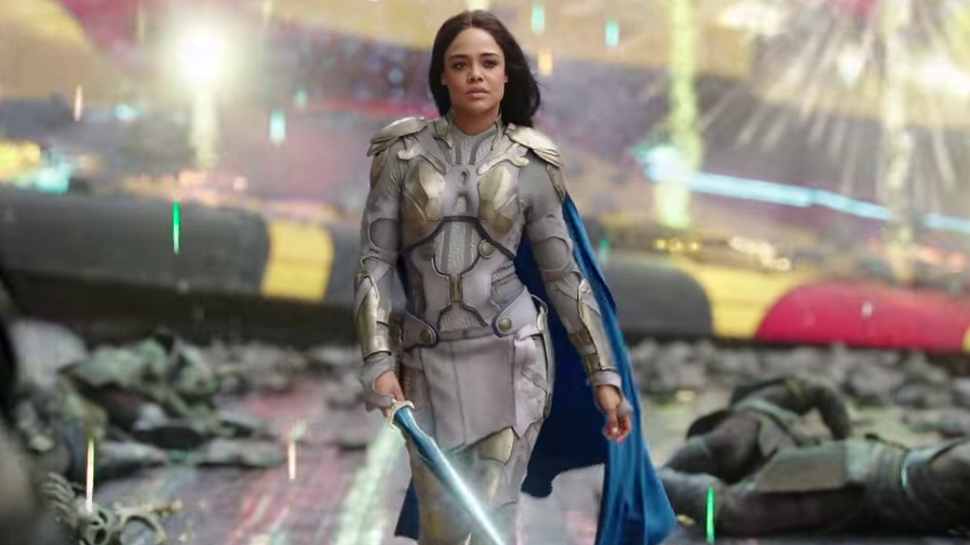 In Endgame, Thor passes over to Valkyrie the mantle of ruler of Asgard, now based on Earth in the Norwegian fishing village of Tønsberg. In a neat little turn of events, Tønsberg is the location where the Tesseract was recovered by Johann Schmidt in Captain America: The First Avenger and the site of a historic invasion by Laufey (Loki's biological father) and the Frost Giants — long-standing foes of the Asgardians. Could this suggest that not only will there be a fourth Thor movie but that it will be Thompson as Valkyrie fronting it in Chris Hemsworth's stead? Tessa Thompson told the LA Times that she had heard "that the pitch had happened" for Thor 4.
In the same interview, she talked about her excitement for more women characters intersecting in the MCU, and said, "I'm just excited that this new phase [Phase Four] promises to have women and queer folks." Looks highly possible, especially with Thor departing at the conclusion of Endgame to team up with the Guardians of the Galaxy once again.
The Young Avengers
While nothing official has been announced regarding Marvel's younger faction of superheroes, there's been a lot of speculation around younger characters coming through who might take on the roles of young superheroes in the comics. Monica Rambeau, for example, was introduced in Captain Marvel — she takes on the role of Captain Marvel in the comics and leads the Avengers.
There's also talk of young Harley Keener — the boy befriended by Tony Stark in Iron Man 3 — becoming Iron Lad off the back of his cameo in Endgame.
We recently spoke to four-time MCU helmers the Russo brothers, who said they'd love to explore some of the younger characters: "Certainly, the Young Avengers would be fun. Take Spider-Man as an example but whenever you put the responsibility on a teen or a child it adds a much more dramatic component to the notion of being a superhero so I think there's a lot of interesting choices that can be made with younger heroes."
Are the FOX heroes entering the MCU?
The Disney-Fox merger has officially closed, which means the Fantastic Four, the X-Men, and Deadpool will now all be housed under Marvel Studios, a move that "makes sense" to Disney CEO Bob Iger. Kevin Feige already has a 5-year plan laid out for the MCU that was formed before acquiring X-men, so don't expect to see them show up until 2023. Ryan Reynolds' version of Deadpool is likely the only character to join Disney intact.
This means that the current X-Men franchise, dating back to 2000's X-Men, will wrap up with this year's Dark Phoenix and New Mutants. The former will release on June 7, 2019, and New Mutants is still currently slated for a theatrical release on Aug. 2, despite rumors of a troubled production and reshoots.
On the Fantastic Four front, Legion mastermind Noah Hawley is still developing his Doctor Doom film, despite the merger. Hawley said at SXSW that Kevin Feige asked him if he was still working on the script, to which he responded, "Should I still be working on it?" Hawley has since finished a draft of the screenplay and sent it to Feige, but has yet to hear back from the Marvel President.
"Ben Grimm, the Thing, was really one of my favourites — the Fantastic Four would be really fun to play around with… Wolverine, the Great Lakes Avengers. That [last one] was a joke." — Avengers: Endgame director, Joe Russo
Disney+ Shows
Disney+ is coming in November 2019, and one surefire way to get people to download the service is by dropping a ton of exclusive MCU content. Here are Marvel shows that have been officially announced for the platform so far:
Loki Series
The series, which sees the return of Tom Hiddleston in the mischievous role, will reportedly follow the slick-haired trickster as he "pops up throughout human history as an unlikely influencer on historical events." This time-travelling element conveniently gets around the fact that Thanos crushed Loki's neck like an empty drink can in Infinity War. Will the timeline in which he makes off with the Tesseract during Endgame play into the series? We'll have to wait and see. Rick and Morty's Michael Waldron will serve as showrunner and write the pilot.
WandaVision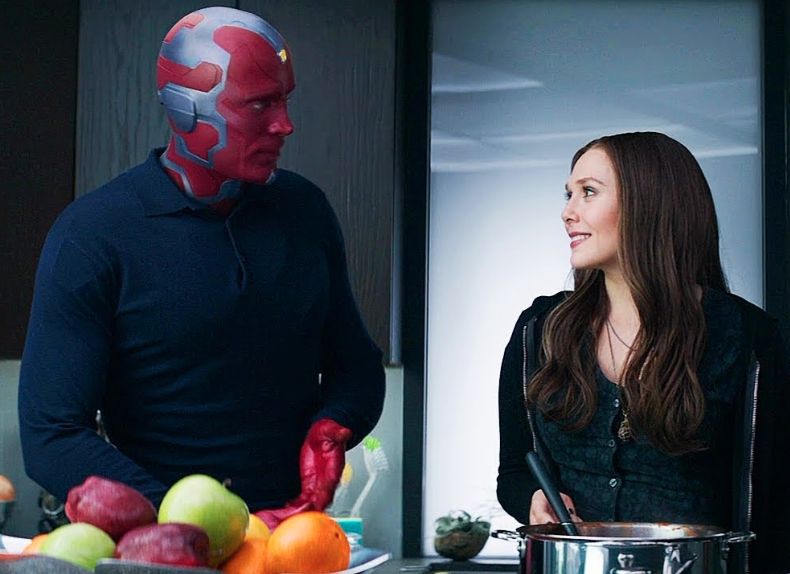 A Vision and Scarlet Witch series – WandaVision (yes, really) – is now also confirmed to be in development. Jac Schaeffer, who co-wrote Captain Marvel and penned the original screenplay for Black Widow before being replaced (see above), has been tapped to be the showrunner, executive producer, and write the pilot. Elizabeth Olsen and Paul Bettany will reprise their big screen roles for the series.
There are currently no reports on what the story will be, but if it was up to Olsen, it would focus on the 'House of M'. This 2005 X-Men comics storyline centers on a Scarlet Witch who's descended into madness due to the struggle to control her immense reality-manipulating powers, putting herself and those around her in grave danger. Before the Avengers and X-Men can stop her, she remakes a reality where mutants run the world. Only two people remember life before House of M – one being Wolverine.
Kevin Feige just had this to say to assembled investors at Disney: "We like to take big swings at Marvel Studios … this story is definitely something unexpected and surprising, as well as something we can only do in a longform series."
Elizabeth Olsen also teased that there's a scene where Wanda and Vision adopt a 1950s look and suggests the series will pull from multiple comic book storylines.
Falcon & Winter Soldier
Falcon & Winter Soldier is the third Marvel series confirmed for Disney+, written by Empire's Malcolm Spellman. The logo for the buddy show was unveiled at Disney latest shareholder's meeting, but we don't have any more details so far:
What If…?
Kevin Feige also announced a Marvel What If…? animated series for Disney+ that explores alternate events that would throw the MCU timeline upside down. The first story will explore what would happen if Peggy Carter had taken the super soldier serum and Steve Rogers joined the fight in an armored suit from Howard Stark.
Hawkeye series?
A Hawkeye series is also reportedly in the works. While it wasn't officially confirmed at the Disney+ preview – likely due to the plot-spoiling Endgame – the adventure series will reportedly see Clint Barton pass the torch to Kate Bishop, the Marvel comic character that takes on the Hawkeye mantle. That said, he was seen training up his daughter Lila in Endgame, so it's possible that the baton will pass to her instead.
Disney has not set dates for its upcoming series, but it is describing WandaVision, Loki and What If…? as launching during year two of Disney+. Falcon & Winter Soldier is expected for year one. THR reports that each of the series will run 6-8 episodes. Kevin Feige also assures us that – unlike the canceled Marvel-Netflix shows – they will all be integral to what's happening in the MCU after Endgame: "These will be major storylines set in the MCU with ramifications that will be felt both through the other Disney+ series we'll be producing and the future on the big screen."
Will the Marvel-Netflix Shows Return?
Daredevil, Punisher, Luke Cage, Jessica Jones, and Iron Fist may get brought back by Disney one day, according to Kevin Mayer, the Chairman of Walt Disney Direct-to-consumer and International: "They are very high-quality shows. We haven't yet discussed that, but I would say that's a possibility [to revive them]."
Marvel Television Exec Jeff Loeb also teased a revival in an open letter to fans that read: "Our Network partner [Netflix] may have decided they no longer want to continue telling the tales of these great characters … but you know Marvel better than that… To be continued…!"
Unfortunately, The original deal between Netflix and Disney reportedly contained a clause that prevents any of the characters from the five Marvel shows from appearing in any non-Netflix series or film for at least two years after cancellation, meaning the earliest we could see a revival is late 2020.
Marvel Characters Waiting in the Wings
Here are the other Marvel characters that may yet appear in the MCU…
Moon Knight
Marvel Studios has future plans for Moon Knight, aka Marc Spector, a masked New York vigilante with multiple personalities and incarnations. Spector gained his superhuman powers after a visitation by the Egyptian moon god Khonshu when he was mortally wounded in a fight.
Moon Knight can see in complete darkness, resist mind control, recover from wounds faster than normal humans, and his strength, endurance, and reflexes are enhanced depending upon the phases of the moon. When the moon is full he is capable of lifting up to 2 tons.
When Screen Rant asked Kevin Feige about Moon Knight's inclusion in the MCU, he confirmed it's definitely in the works: "Yes. Does that mean five years from now, 10 years from now, 15 years from now?"
His entry may have already been teased in Winter Soldier, whose writers hope a version of Moon Knight makes it to the MCU — when Agent Jasper Sitwell explains Project Insight human threats to Hydra, including Bruce Banner, Stephen Strange (before the Doctor Strange solo movie was announced), as well as suggesting they're "having trouble with a TV anchor from Cairo," the place where Specter gets his powers.
Ms. Marvel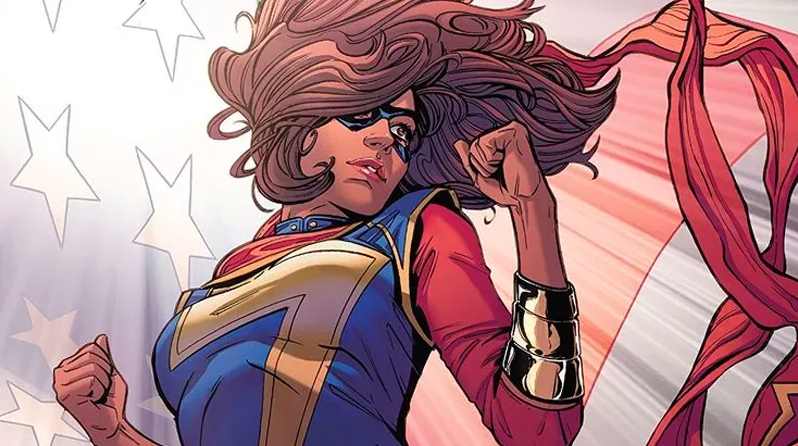 Ms. Marvel, aka Kamala Khan, is a safe bet to make it into the MCU. Last May, Feige confirmed that a project for the Muslim-American hero is "definitely sort of in the works" for after Captain Marvel's introduction. Feige also insists that the MCU version of Kamala wasn't born during the events of Captain Marvel, ruling out the theory that Maria's daughter Monica Rambeau could somehow use the Ms. Marvel mantle. However, Monica Rambeau did become a superhero in the comics, and was – perhaps confusingly – initially known as Captain Marvel. Maybe she'll get her own movie one day.
Brie Larson herself knows the importance of bringing Kamala Khan into the MCU, saying she'd love to team up with her: "My dream would be that Ms. Marvel gets to come into play in the [Captain Marvel] sequel."
Nova
The homeworld of the intergalactic police force Nova Corps, Xandar, was introduced way back in Guardians of the Galaxy. However, its most prominent member – Richard Rider – has yet to make his MCU debut. In the comics, the New Yorker Rider was chosen at random by alien Rhomman Day, the last surviving Centurion of the elite Nova Corps, to inherit his powers and take the rank of Nova Prime. This gives him superhuman strength, near invulnerability, the ability to fly, and a uniform with a sealed life-support system.
Ant-Man co-writer Adam McKay recently revealed that Marvel Studios is "kicking around" an idea for a Nova film. While this is by no means an official announcement, it does indicate that Richard Rider has a chance of appearing in the MCU.
In May 2019, Endgame writers Stephen McFeely and Christopher Markus revealed they almost introduced Nova in Infinity War, where he would've taken Hulk's role of crashing into the Sanctum Sanctorum after Thanos destroyed the Nova Corps.
Captain Britain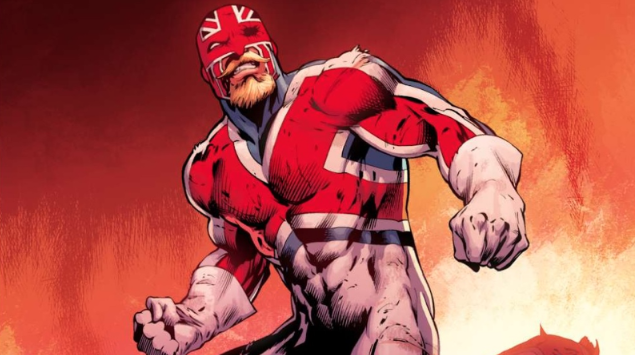 While promoting Spider-Man: Homecoming back in 2017, Kevin Feige confirmed that the UK superhero has been considered for the MCU: "We have discussed it. There are a lot of actors that come in and ask about that part, so we'll have to see."
One notable actor who is down for the role is Orlando Bloom, although he is likely too old, as Brian Braddock becomes Captain Britain in his early 20s.
Captain Britain, aka Brian Braddock, has a mystical rather than scientific origin (think more Doctor Strange, less Captain America). While bleeding to death after being run off-road by a mercenary, his powers were given to him by Merlin and his daughter Roma, who told him he could live if he became Britain's next great champion. While wearing his suit, Braddock has superhuman strength, durability and heightened senses. His body is also surrounded by an invisible force that allows him to sustain powerful energy blasts, bazooka shells, extreme temperatures, and falls from great heights without injury.
Avengers: Endgame may have quietly dropped a reference to Captain Britain in the scene where Steve Rogers is watching Peggy Carter in her office. If you listen closely to Peggy's exchange with another SHIELD employee, she mentions something about a person named "Braddock" who "hasn't checked in."
We'll keep this article updated with new juicy MCU nuggets as they come in, but one thing's for sure – Endgame is only the beginning.
Article written by Zach Williamson and Sophie Hart.