This year Wonder Woman lassoed our hearts, Superman stepped back into the light and Batman blazed a trail by assembling the Justice League! If you're looking for gifts worthy of their fans, have we got a list for you!
Rest easy and let us help you shop with this handy DC gift guide. These gift ideas are organized by price, ranging from lowest to highest. The prices may change, depending on Black Friday, Cyber Monday and holiday sales. Happy shopping!
Justice League Superman Pop! ($10.88)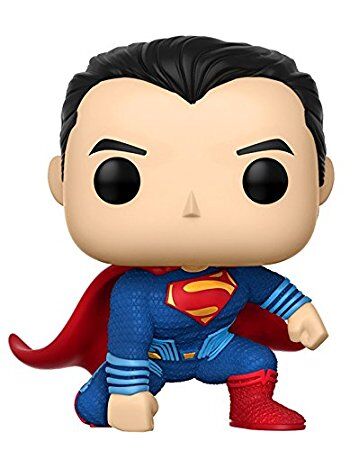 This FUNKO Pop! maybe be miniature, but has lots of heroic attitude. The recent Justice League movie saw the return of Superman to the DC Extended Universe after his death, and he's here to stay. Gift this toy to a DC fan or pop it in their stocking. Fortunately, there's no creepy special effects-covered mustache on the Pop!
—
Available for $10.88 at Amazon.
DC Universe: Rebirth Deluxe Edition ($10.58)
Superman may have been resurrected on the big screen, but the entire DC universe underwent a "Rebirth" in 2016. This graphic novel — written by Geoff Johns and illustrated by Gary Frank, Ethan Van Sciver, Ivan Reis, and Phil Jimenez — signaled the relaunch of many titles. Some comic book characters became closer to their big-screen counterparts, while others were brought back. It's a great reintroduction to the current DC universe, or introduction if your recipient is a fan of Justice League.
—
Available for $10.58 at Barnes and Noble.
Justice League 2018 Calendar ($17.95)
This stunning 2018 features artwork from this year's superhero blockbuster. It features The Flash, Superman, Cyborg, Wonder Woman, Batman, and Aquaman in various heroic poses. It'll help the DC lover in your life count down for the next DCEU movie, Aquaman, which due in theaters next December, and of course, the Justice League and Wonder Woman sequels in 2019.
—
Available for $17.95 at WB.com.
Justice League Movie T-shirt ($24.95)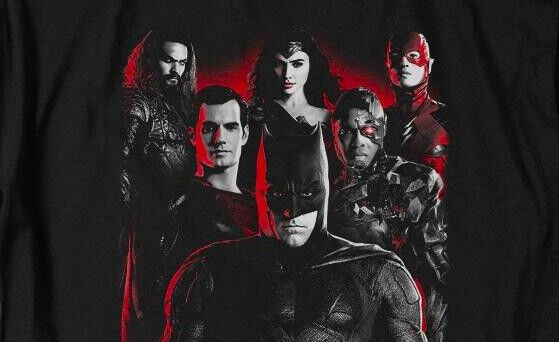 The Justice League is definitely the main theme of this gift guide. With so many heroes fighting together, what's not to love? If you have a DC fan in your life, do them a favor and gift them this shirt. Not only can they wear it to the film, but they could also wear it to school or to any fan conventions.
—
Available for $24.95 at WB.com.
Wonder Woman Movie Tiara & Bracelet Set
($34.95)
Anyone can be Wonder Woman with this fun tiara and bracelet set. This combo is great for adult cosplayers or a costume party. The tiara clips fit easily into the hair and the arm band can be worn as a bracelet, depending on the arm size of your recipient. If you do gift this to someone in your life, be sure to enclose a little note saying you picked it up in Themyscira just for them.
—
Available for $34.95 at WB.com.
DC Comics: A Visual History ($32.25)
This is THE book to gift a fan of DC Comics. White the Rebirth book is a good start for where DC Comics is now, this book covers the entire history of where DC has been. Who created such iconic characters like Superman? Was his symbol always an S? Who created Batman? Are there other versions of The Flash, like on the TV show? Gift this 376 page to the DC history buff in your life.
—
Available for $32.35 at Barnes and Noble.com.
DC Comics The Flash & Arrow Action Figure Set ($60.90)
The ultimate DCTV team has always been Arrow and The Flash. If you have a DC fan in your life who enjoys The CW shows, this is the perfect gift for them. This statue due features Barry Allen's signature red suit with the white logo. Oliver Queen is sporting his sleeveless look, complete with his bow and arrow. These could be played with by a young fan or displayed on a desk.
—
Available for $60.90 at BoxLunch.
DC Universe 10th Anniversary Set ($199.99)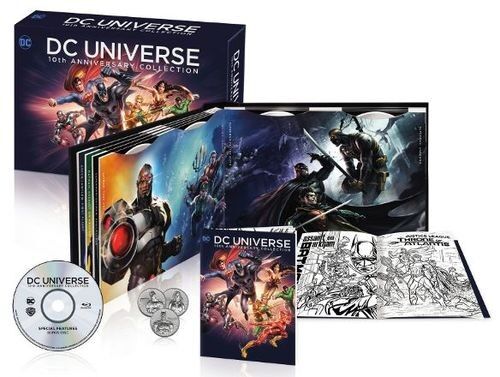 This 31-disc set is stunning. It contains 30 films in total, including: Superman: Doomsday, Justice League: The New Frontier, Wonder Woman, Green Lantern: First Flight, Batman: Under The Red Hood, Superman/Batman: Apocalypse, Batman: Year One, Justice League: Doom, The Dark Knight Returns (Part 1 & 2), Superman: Unbound, Justice League: The Flashpoint Paradox, Justice League: War, and many more. The special disc of extras includes comic book histories, Comic-Con panels, interviews with legendary actors like Mark Hamill and more. This is for the serious DC collector — a must have this holiday season.
—
Available for $199.99 at BestBuy.
Wonder Woman Print ($200.00)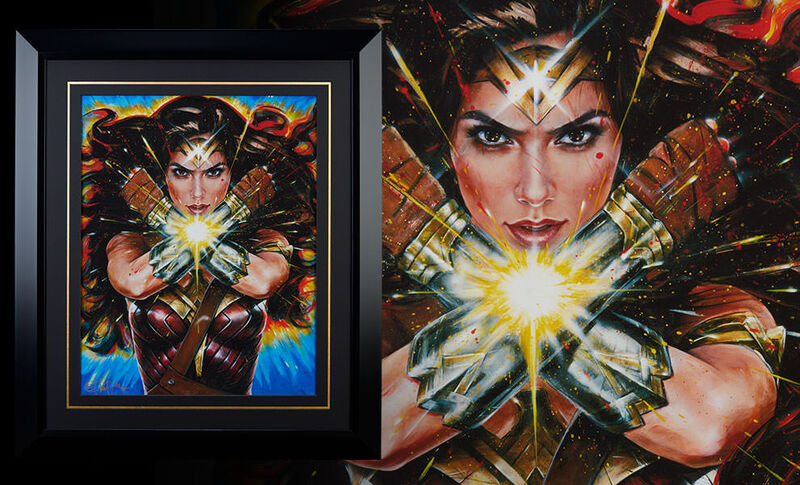 Send Diana home with someone worthy of the Amazons. This limited edition print is done by Olivia De Berardinis, an artist who works with Sideshow Collectables. This print is titled Wonder Woman: Hell Hath No Fury and the tag line is "I will fight for those who cannot fight for themselves."  Olivia's acrylic on wood painting has been reproduced in only 400 prints. Each one is hand numbered, signed and comes with a certificate of authenticity by the artist.
—
Available for $200.00 at Sideshow Collectables.
Batman Heavy Peacoat ($249.00)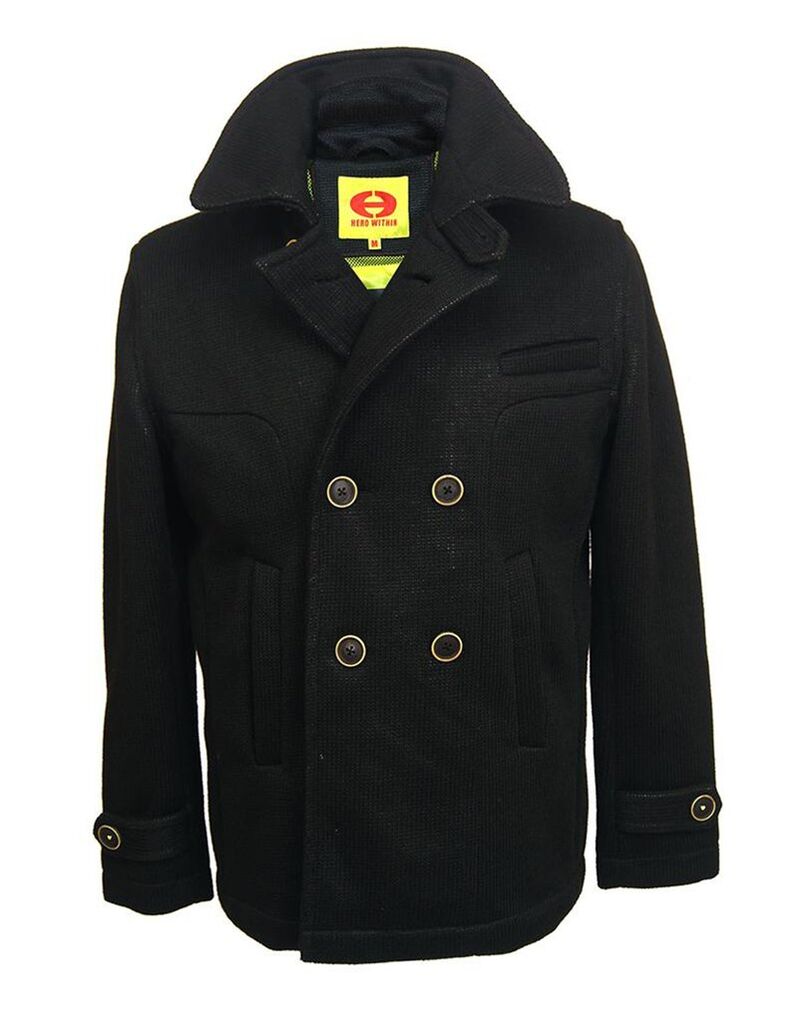 Send your loved ones to Gotham City in this Batman-inspired peacoat. The lining, the back design, even the buttons have been influenced by the Dark Knight himself. Made by the officially DC Comics licensed company Hero Within, gift this to anyone who needs to stay warm in the cold months and wants to be Batman.
—
Available for $249.00 at Hero Within.