European team Fnatic won the first ever League of Legends World Championship back in 2011. Eight teams attended, three from Europe, three from North America, and two from Southeast Asia. You can see why people complained that it wasn't exactly a "world" championship.
From 2012 onwards, other regions were able to qualify, truly making it a global event. Unfortunately for Europe though, an Asian team has won every single Worlds since. But could 2019 finally be the year Europe gets back on top?
The truth is, it looks as though Europe's League comeback has already begun. LoL makers Riot Games introduced the Mid-Season Invitational (MSI) back in 2015 as a brand new international event which sits between the first and second splits of each region. Unsurprisingly, it's always been another Asia-dominated event — until this year. Against all odds, Europe's G2 Esports finally took the crown in style, besting Korea's SK Telecom T1 and North America's Team Liquid in the playoffs.
You can see why European fans are suddenly feeling hopeful.
Yet it's not just G2's most recent performance that bodes well for a European comeback at 2019's Worlds. Even last year, Europe had visibly started its ascent. Shocking fans worldwide, Fnatic made it back to the Grand Final for the first time since they won it back in 2011. Sure, Chinese team Invictus Gaming swept them aside 3-0, but Fnatic at least proved that a European team could finally hang with the rest of the world.
So where does that leave them now? Well, both Fnatic and G2 are headed to Worlds this year, joined by third seed Splyce, and they'll be trying to go one better.
G2's Rise
In fact, it was Fnatic who helped G2's rise in 2019, although not on purpose. Fnatic's star mid laner, Rasmus 'Caps' Winther swapped teams to G2 after Worlds 2018, and Luka 'Perkz' Perkovic moved to their bot lane. These are the two roles which are supposed to carry the game for their team by doing all the damage, and it's worked out extremely well for them so far.
Since then, with their all-star lineup, G2 have dominated the newly rebranded League of Legends European Championship (LEC), coming top in both Spring and Summer Splits, as well as winning each of the playoff tournaments.
Fans were even treated to the Fnatic vs G2 grudge match in the best-of-five Summer Playoff final in Athens, as if it had been written in the stars for nearly a year. Up until 2019, there wasn't much of a rivalry between these two teams. There would always be one team on top, leading the region. But, this time, it was a lot closer. It went the full thrilling five-game stretch as the two rivals battled it out for glory, with G2 coming out as narrow 3-2 victors, and going to Worlds as Europe's number one seed.
Fnatic did extremely well at Worlds 2018, but ultimately fell to a stronger opponent in the final. They were called the best European team to ever attend a World Championship. This year, G2 now have the tools to do even better, with some even putting them as favourites to win the whole thing. It's a far cry from a few years ago when no one would ever look past Korea or China for a world champion.
"G2 and Fnatic will do well at Worlds for sure," says Daniele 'Jiizuke' di Mauro, mid laner for Team Vitality in the LEC, who has seen first-hand what each team can do this year. "Fnatic and G2 were like S-Level in 2019, everyone else was at A- or B+. I think they're one step above everyone else. G2 deserved to win MSI, and Fnatic are the ones following them right now."
Raising the Game
While Fnatic and G2 have been trying to best each other, they've raised the game for everyone else in the region too. Their intense rivalry has forced other teams to step up. It also helps that Europe has been given its own identity this year, thanks to the switch to the LEC from the old European League of Legends Championship Series (EU LCS). New casters, better promotion, and improved production have lifted the LEC to new heights and made it into one of the most watched professional leagues, with hundreds of thousands of people tuning in to the weekly matches.
Caster and the LEC's On-Air Talent Manager Trevor 'Quickshot' Henry is extremely happy with how the first season under the new name has gone, but he has one major concern.
"I'm terrified we have to hit this benchmark again," he says. "I could not be more proud of every single department in the LEC. From our league ops team changing how the playoff format runs to modifications to the Regional Qualifier. From our publishing team and the content they're creating, and the resources that have been unlocked for different types of adverts and promotional material. The broadcast team, on and off-air staff. Every single member has performed to the best of their ability.
Success Breeds Success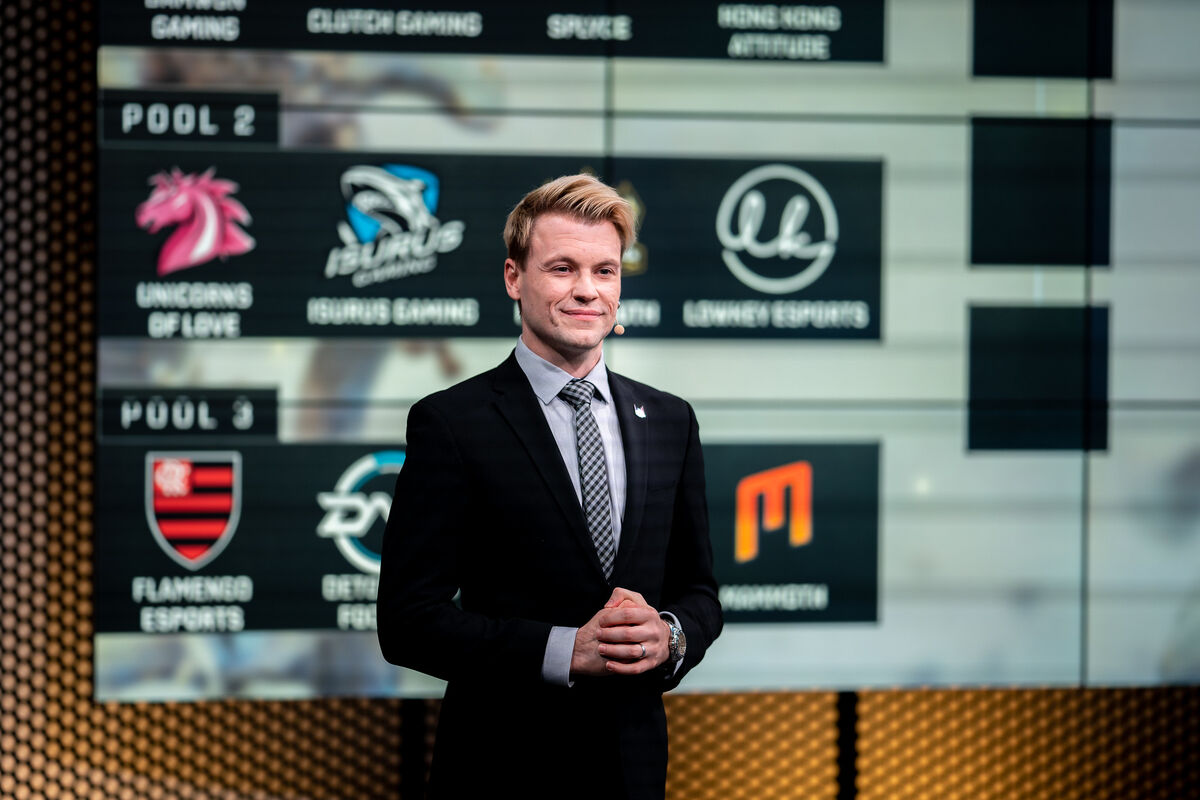 "It's the single best year in Europe's history. I'm genuinely terrified of 2020 and trying to his this level again. But, it's a challenge I'm looking forward to. Success breeds success, we have more support, we've got the ability to open more doors and try more bold things next year. I'm looking forward to figuring out how we raise the benchmark in 2020, however difficult that's going to be."
The players are enjoying the change, too. Jiizuke says: "They've put a lot of effort into promoting the LEC, investing more, making the viewer numbers go crazy. Everything's an improvement, and it's cool to be here at this time."
Happy players means better League of Legends, but of course, there are plenty of teams at Worlds looking to dampen Europe's spirits. Most notably, Invictus Gaming, who smashed the dreams of Fnatic fans at last year's World Championship final. They beat G2 twice at MSI as well in the Group Stage, making them very much the bogey team right now. Fortunately, Fnatic and G2 have both dodged IG in the Group Stage. Unfortunately, they've both got incredibly tough groups regardless.
The Group of Death
G2 are up against Griffin and Cloud9, the second seeds from Korea and North America. Meanwhile, Fnatic are in the "Group of Death" alongside Korea's number one seed and three-time World Champions SK Telecom T1, and Royal Never Give Up, the second seed from China who have been consistently been one of the top ranked teams in the world for the past few years.
There's plenty of potential to slip up here for the European teams, but equally, there's plenty of potential to prove themselves. Get through the Group Stage without a hitch, and there's a real possibility of going deep into the tournament.
Some predict that Fnatic and G2 will meet once again at Worlds. Millions will be watching, and European fans will be hoping they see that match in the Grand Final at the AccorHotels Arena in Paris on November 10.