It's taken 24 years, but a new live-action Mortal Kombat feature film is finally here this week. Debuting both in theaters and on HBO Max, the new Mortal Kombat takes on a harder edge than the two 1990s films, embracing the game's R-Rated fights and their ensuing carnage.
Armed with some questions from big MK fans, Fandom spoke to director Simon McQuoid and several cast members about what it was like bringing Mortal Kombat to life, giving proper weight to the beloved character of Sub-Zero, and the work that went into bringing the game's beloved Fatalities to the screen in an appropriately visceral way.
IN KOSTUME
With a ton of characters from the game included – though some, like Johnny Cage, are being saved for later – Mortal Kombat has scenes where many fan favorites are onscreen together, whether teaming up or fighting each other. Regarding what it was like to see everyone in their MK costumes, Jessica McNamee ("Sonya Blade") recalled, "I think for me, the first time I got to see everyone in costume was when I stepped on set so it was really surreal. We were also on this phenomenal set and it really felt like we were in the video game."
Josh Lawson ("Kano") agreed, praising McQuoid, and noting he wanted to evoke, "This real world feeling and trying to use as little green screen effects as possible. You weren't just in costume seeing everyone. You felt like you were in the world."
Mehcad Brooks ("Jax") grinned, saying, "Lewis [Tan] and I have these moments that we call nerdgasms. Like when we both saw Sub-Zero in his costume for the first time. We didn't want to see people in the costumes until you see them [in character] and we were shooting this scene in an alleyway… There's all this smoke coming up and then Joe [Taslim] steps out of the corner, out of the darkness, and into the smoke and we're both like [Whispering] 'That's Sub-Zero!' We're trying to be professional but we're looking at Sub-Zero!"
Tan, who plays the newly created character Cole Young, felt he had an advantage, noting, "My character is experiencing the shock and awe at the same time and I get to kind of use that in my performance." Tan said he never lost that delight during the shoot, adding, "I had that moment until the last day on set, just looking at Hiroyuki Sanada in his Scorpion outfit, every single time… there was a different energy. You felt it, it was just a different energy on set. It was an incredibly nostalgic experience."
As for the man playing arguably Mortal Kombat's most iconic character, Sub-Zero, Joe Taslim remarked, "When you read the script and all the stuff preparing for the movie, you think about yourself as Sub-Zero, but when you're in that costume and you see yourself… Cappi Ireland did an amazing job with the costume and that's probably the first time I felt like, 'I am Sub-Zero! This is it!'"
Despite loving how he looked, Taslim added there was still a very practical issue still to be dealt with, explaining, "At the same time, I couldn't walk because it was super heavy and very stiff, so we worked it out, me, Cappi, and Simon. We discussed everything that we needed to make me be able to fight, otherwise it just doesn't make any sense; he looks great but he cannot perform. So they made a couple of options of costumes that I could fight in, they fixed it here and there, and we discussed it. The process of that costume synchronized with the process of me finding Sub-Zero."
FLAWLESS VICTORY
Mortal Kombat fan InfamousGod X wanted to know what the cast's proudest accomplishment was making the film, and Tan (Deadpool 2, Into the Badlands) replied, "Performing my fight scenes. There were a lot of fight scenes that I had to do and a lot of different styles that I had to perform and I think that I was intimidated by that. I'm working with legends on this movie and not only am I working with legends, this is a beloved franchise that goes back decades and there's so much pressure not just as me but as someone who loves this franchise. so I think I was very happy with the way the martial arts came through, I was very happy with the way that the action scenes were done, and I'm most proud of those scenes."
Supergirl alum Brooks said he felt similarly, noting, "This is my first action movie. I've done action sequences, I've done things like that, but this is my first fight movie and this is definitely an action-adventure, fantasy, hand-to-hand high octane rollercoaster ride of a movie, right? This is my first time 'dancing' and I'm a very tough critic on myself. And when I watched the movie I was like, 'Wait, I look like I know what I was doing! Yeah! That's cool!'
Director Simon McQuoid said for him, "I think the proudest accomplishment is that tonally its consistent. The elevation of the material into this sort of big cinematic feel, we managed to get that, to achieve that. That's a bit of a general answer but there's so much in the film that I'm very proud of. I think Chris Godfrey, the visual effects supervisor, has done an amazing job and the visual effects vendors have done a great job and it was not easy. I was making sure they made it feel very elemental and very real and I'm happy with the visual feel of it too."
SUB-ZERO WINS!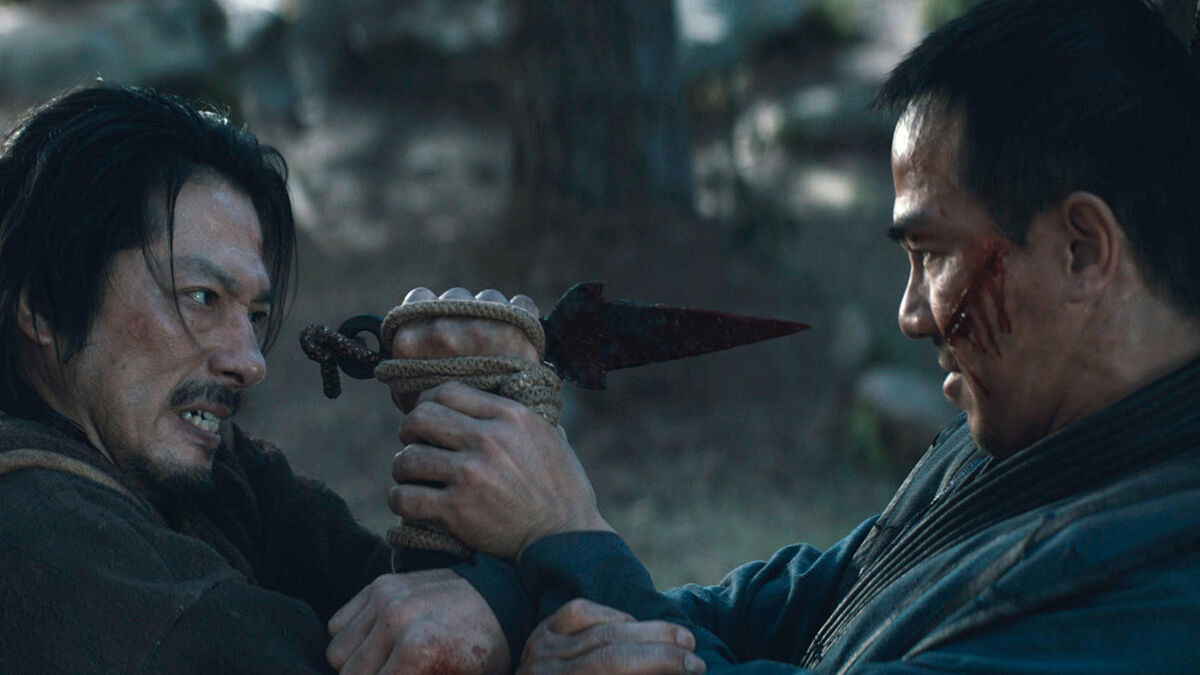 Asked his proudest accomplishment making Mortal Kombat, Taslim (Fast & Furious 6) said, "I tried really hard to give Sub-Zero a soul, to make him alive – not just look bad ass and do crazy cool stuff, but he's also come to life with a soul, with a feeling, with contemplations, with a dilemma, and I want the audience to feel that."
Recalling filming a big moment for the character near the end of the film, Taslim said, "I remember when they said 'Cut,' it was a crazy euphoria. 'This is it, this is totally the feeling that I reached the end of the line. The character reached the point where he needs to be.' So for me, that's the higher accomplishment, that somewhere in my heart I did this. When people watch it I hope they feel the same. Like, 'That's my Sub-Zero!'"
The film begins with a notable sequence many might not expect for a Mortal Kombat movie, set in Japan in the 1600s, as we meet Hanzo Hasashi (Hiroyuki Sanada) and Bi-Han (Taslim), the men destined to become Scorpion and Sub-Zero. The entire sequence is subtitled, with the actors speaking in their respective languages from Japan and China and Taslim remarked, "I read the script and the first ten, fifteen pages of that is a story in a forest, way before they're super ninjas. For me, that's a really important scene. And then I speak in my language and Hiroyuki Sanada speaks in his language, so it's just very rich in terms of culture, and it's very rich in terms of background in Mortal Kombat. I think the fans wanna know why, wanna know more about the background. I think something that's really important about a game adaptation is you need to go back and you need to find who is this character first before you show them kicking ass. This is a movie, not a game. In a game we can just do 100% kicking ass stuff and cool stuff. In a movie, you have to give them soul, you have to give them identities, so they did that. I  was jumping around when I read it." 
FATALITY!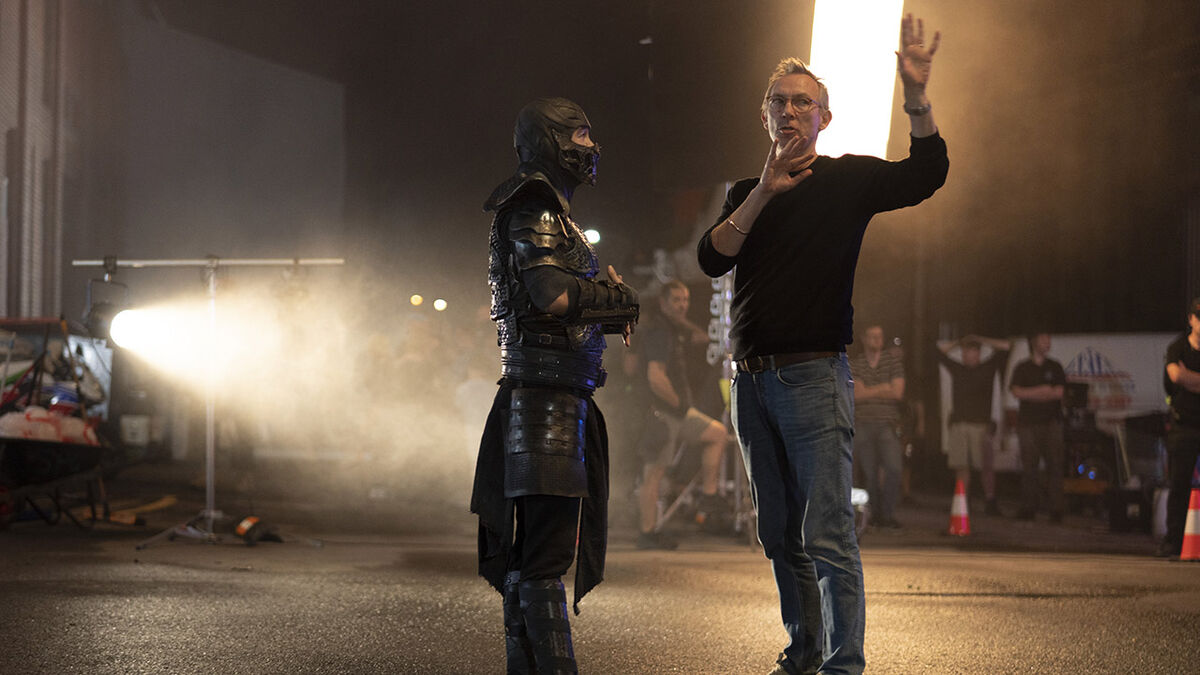 Mortal Kombat isn't fully Mortal Kombat without the Fatalities that can oh-so memorably end a fight and even most fans of the hit 1995 MK movie adaptation would likely admit it simply couldn't deliver on that front given its PG-13 rating. For this version though, it was the plan all along to truly have Fatalities in all their bloody glory.
Jacob Poti asked if it was challenging to bring Fatalities from the video game into live action and McQuoid replied, "Yeah, it was. It was challenging to make them feel like they're a part of this movie, to make them feel stylistically cohesive within the visual language and the style of the whole film." McQuoid added the intent was "To make sure that they felt appropriately powerful to match the Mortal Kombat brand but also kind of doing it in that way [of our film style] as well."
McQuoid remarked, "We were conscious of fight fatigue and were very conscious of finding that balance of that very potent ingredient. We had to use [Fatalities] sparingly but we couldn't ignore them and we wanted them. I wanted it to punctuate fight sequences and be part of story and help move the narrative rather forward rather than 'Oh, it's time for a kill. Let's do one!'"
Said Lawson, "The Fatalities are something the fans are obviously really keen to see and we were equally keen to see them as well and I don't think they disappointed."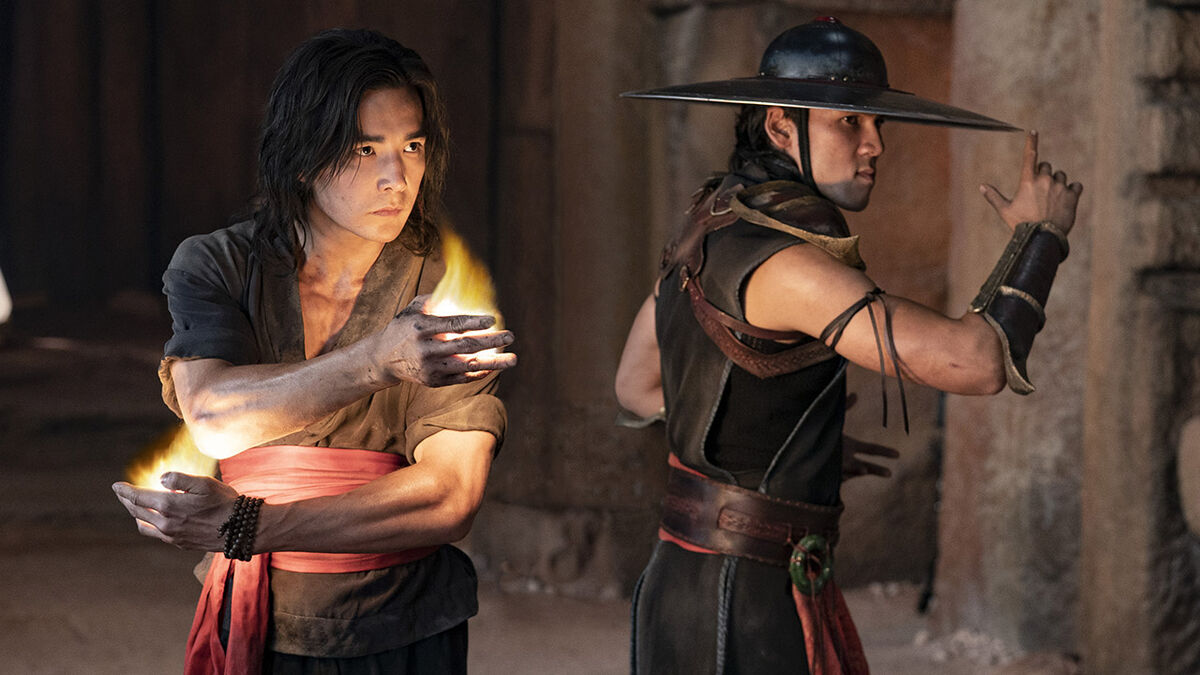 Max Huang, who plays Kung Lao, teased, "I don't want to be bragging about Kung Lao but I think Kung Lao has the most awesome Fatality in this movie. Go watch it. It's violent. It's brutal."
Said Huang's costar, Ludi Lin (Power Rangers), who plays Liu Kang, "I'd definitely agree. Max had to film that Fatality twice. We shot it before the pandemic and then during the pandemic as well, in the studio. Max must have done more than 30 backflips just to do that one thing himself and still he comes up to us, pouting, going, 'I don't think I did the perfect backflip' and everyone else's jaws were on the floor. That's the result in the movie. The fans are gonna speak for themselves… They're gonna love it."
Mortal Kombat debuts April 23 in both theaters and on HBO Max.