Let's be brutally honest here: PC is where it's at for gaming. While their TV-based brethren are praying for games that can achieve 60 fps and "true 4K", PC gamers are already rocking 4K+ as they slip-slide along with 120 fps visuals. PC gaming is currently amazing, and it's always getting better.
Today we're going to get you up to speed on the hottest PC gaming titles and gadgets. Stuff you should either already own and have integrated into your own personal batcomputer setup, or goodies you ought to be saving for as 2020 rolls onward.
GAMING GOODNESS ON THE GO
Aside from Nintendo's Switch, console gamers are hamstrung by their need to be tethered to a lounge and a TV the size of Texas. Savvy PC gamers can detach by investing in mobile gaming command centres that let them play where they please, be it plane, train or an especially boring family get-together. Like weddings. Possibly the odd funeral.
While you're certainly not spoiled for choice with devices to buy, beefy offerings like the Legion Y540 by Lenovo is a damn good place to start. Phenomenal gaming on a tighter budget can be had with the Y530 model, but it's the beastlier former model that catches our eye, The Y540 boasts a 15.6-inch near-edgeless screen, plus the gaming power of a 9th Gen Intel i7-9750H Processor (4.5GHz, 12MB) and a 6GB GeForce RTX 2060. In our experience the only downside from having access to that sort of portable powerhouse gaming: accidentally missing your train stops or the odd "last call for flight x" at an airport.
AAA GAMES AND INDIE DARLINGS
Obviously, you're going to need something to play on your desktop or the above device. A hell of a good time is looking likely with the sheer FPS onslaught that is Doom: Eternal. Capcom is also on target to stress test our bowel control all over again with Resident Evil 3 Remake. The tail end of 2020 will also give us big-hitters like Marvel's Avengers, Halo Infinite and (our current super-early prediction for GOTY) Cyberpunk 2077.
Lacking in funds or just a fan of innovative titles made by fewer people and a bit more heart? Well, you should probably plan to consume smaller, indie-sized morsels like Little Nightmares 2, Ori and the Will of the Wisps, Spelunky 2 and Psychonauts 2. We'd also be remiss if we didn't mention the way overdue Half-Life: Alyx, a Valve game aimed squarely at…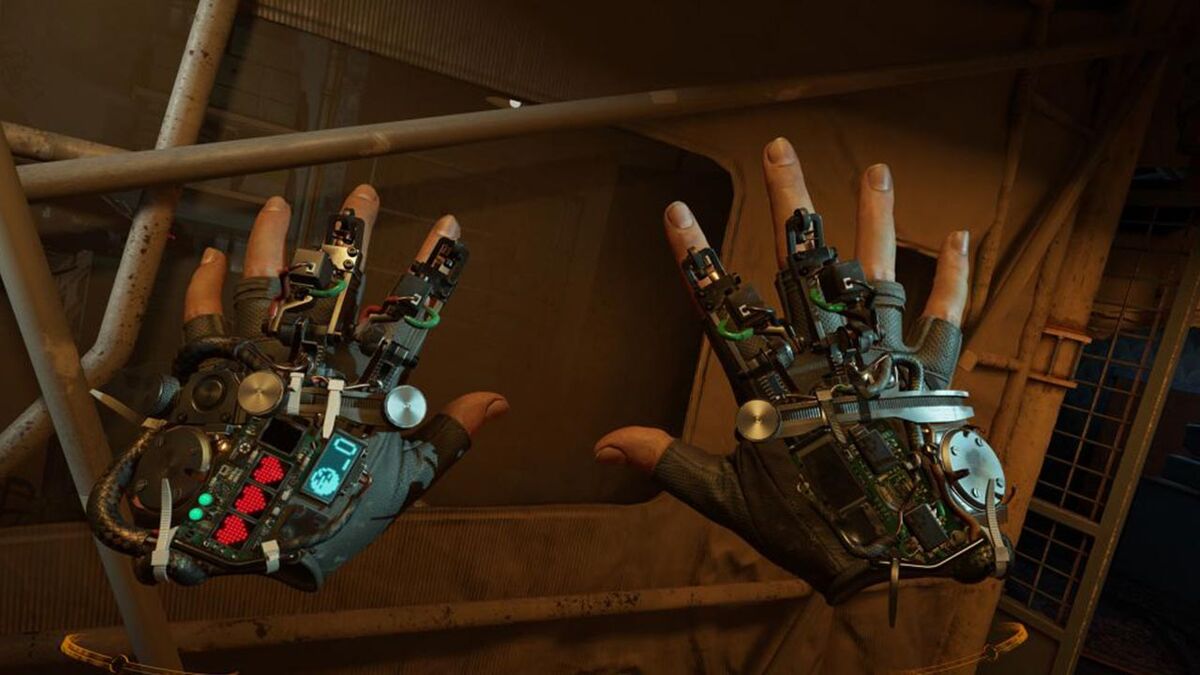 VR ENTHUSIASTS
We're not ashamed to admit this to you — regular reality is overrated and needs to be escaped at all costs. We therefore recommend you plonk a technological bucket on your head every once in a while, just so you can slip into a Matrix-esque world of make-believe. You'll do more of this in 2020 because interest in the niche VR market is going to spike as we shift from an indie dominated space into a serious AAA concern with Valve's Half-Life: Alyx. (This tends to happen when you release a spin-off of a beloved franchise that everybody figured had been mothballed forever.)
Hardware-wise, we're going into this new decade with Oculus Quest and the Valve Index as apex devices. Interestingly, the former is looking to expand its features with Oculus Link (lets you plug and play the Quest as a standard PC VR headset). We're also super excited to get (literal) hands on with the immersion enhancing hand-tracking tech Oculus has planned, too.
MONITORING SOME ULTRA SCREEN CHANGES
If you're not into gaming on the run or surrendering yourself to the VR matrix, there are other unique play experiences to try. Staunch desktop gamers may be tied to a desk, but that space affords them a wide range of larger viewing options (some a heck of a lot wider than others), Thanks to the new generation of ultra-widescreen monitors that are coming into their own in 2020, you can shrug off the surly bonds of 16:9 in favour of a curved 21:9 screen that'll basically wrap around your melon.
Though it costs a pretty penny, we'd recommend the 21:9 Dell Alienware AW3418DW. Think: 34 inches of real estate delivering a 3440×1440 resolution, 100Hz refresh rate, and a reasonable 4ms response time. The icing on the eye-candy: G-Sync support to eliminate pesky screen tearing.
THE KEY(BOARD) TO BETTER K/D
Online gaming is stupidly competitive nowadays. Where once it was a niche hobby, now every kid armed with a copy of Fortnite and way too many play hours under their belt can 360 no-scope you from across the map. There's only one way to level that playing field back in your favour. Most kids are poor; you, however, can buy performance enhancing peripherals well outside their pocket money means.
That said, best look into a mechanical keyboard that can enhance your precision and speed via greater programmability and the clicky-clacky goodness of Cherry MX (or better) switches. Our pick of the litter here is the SteelSeries Apex Pro, a solidly built entry that offers custom actuation with some insanely responsive magnetic switches. Super expensive, but worth every cent.
BEST MOUSE IN THE HOUSE
Much like the previous entry, you'll not just need to outmaneuver your enemies with superior flanking skills, you've gotta out-aim them as well. This is where the next-generation of head-popping pointer devices come in – mice like the apex noob-slayer that is Logitech's G502 Lightspeed Wireless.
Through it you can expect to nail melons like never before, thanks to the John Wick efficiency of a 16K CPI HERO sensor. Rated for 400 IPS, the G502 also won't drop tracking or stutter when you're yanking it across your desk to keep your in-game head on a swivel. Like most of the entries on this list, it'll set you back a decent amount of cash. That said, reaping a river of salty tears and angry messages from one's enemies? Priceless.