Those who were glued to the unfolding mystery in the debut season of Servant – which premiered on Apple+ – will know that expecting the unexpected was par for the course. The same goes for Season 2. If you think you can predict where the show's sophomore season will take us, think again.
The series, about a strange nanny, Leanne (Nell Tiger Free), who enters a couple's home to care for a reborn doll designed to help grieving mother Dorothy Turner (Lauren Ambrose) deal with the loss of her child, is a psychological horror thriller with more than a measure of the requisite Shyamalan weirdness thrown in. It's created by Tony Basgallop, with M Night Shyamalan performing Executive Producer and director duties. When the second series arrives on January 15, prepare yourself to be wrong-footed once again as it picks up the story where it left off – with Leanne and baby Jericho's disappearance at the hands of a cult.
Fandom spoke to the cast – which includes Toby Kebbell as Dorothy's husband Sean, and Harry Potter alumnus Rupert Grint as Dorothy's brother, Julian – about the biggest surprises in store for their characters in the series.
Ramping up the Horror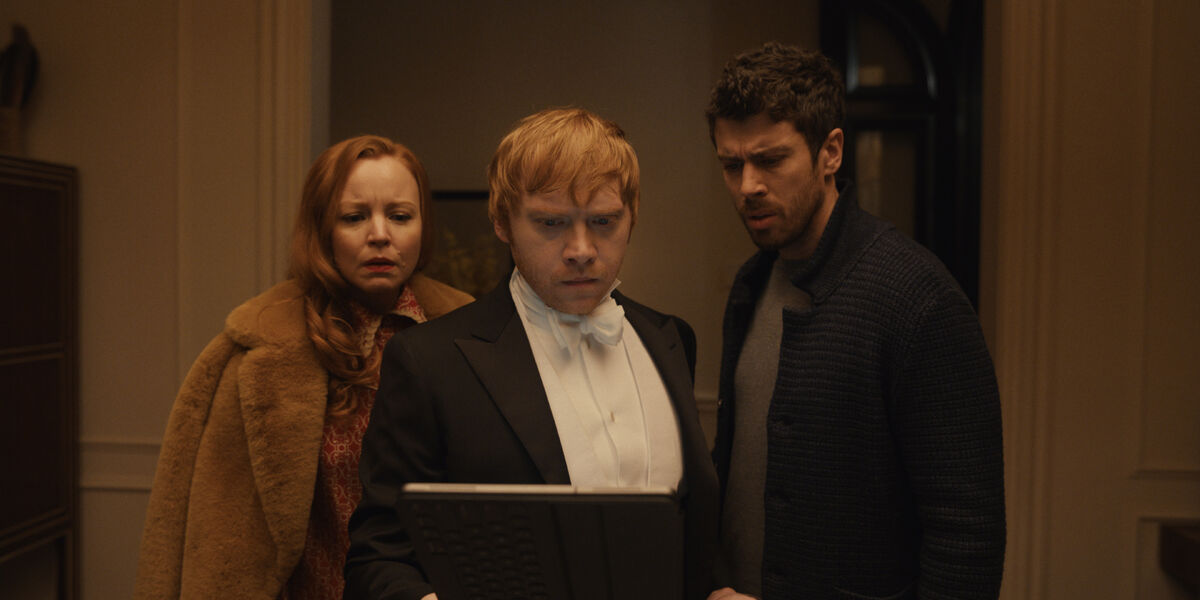 Ambrose, whose character is simultaneously unlikeable and sympathetic, says she was shocked when she read the script: "I feel like we go from thriller, a little into horror. I have to do some pretty horrifying things, and there's some showdown with Leanne that was pretty wild."
The series certainly plays with notions around who is a villain and who isn't, as Season 2 shifts into gear and the motivations and actions of individuals begin to get more than a little muddy. A willingness to lean into the show's horror elements meant that acclaimed director Julia Ducournau was brought on board to direct the season's first two episodes. Ducournau's Raw delighted in gore and body horror, which manifest themselves in one memorable scene in this series in particular, involving Sean. Kebbell says that on reading the script, his character development also surprised him.
"For me, my character seems to need something to fill the void I guess," he says. Sean, let's not forget, has also been through the mill having lost a child and holding himself partly accountable. "He's lost his sense of smell, and at the end of Season 1, you see that he's losing his sense of feel; touch. And he starts to find some belief in this church that Leanne and Uncle George belong to [the Church of the Lesser Saints], so he starts to find some solace, perhaps. And maybe not be so sceptical – [that] was surprising to me."
Getting Creative with the Mannequin
As with many productions over the past year, global lockdowns and social distancing measures have posed a challenge for filming. Servant has been no different, but given that the action has always been relatively contained throughout Season 1 – revolving around the couple's plush Philadelphia brownstone house — those involved in Shyamalan's project were able to adapt better than others to imposed restrictions.
Ambrose says, "That was one of the reasons why we were able to be a show that can actually shoot right now, because our show is so contained and there are only a few characters in it. It's like a play that takes place in this one Philadelphia brownstone — that is the nature of the show. I quite like that we all have this quite intense experience happening between these four [main] characters in this one setting. It feels like filming a play — and everything in the house works, everything is practical. The stoves work, the plumbing all works, so it's kind of an interesting experiment that way."
"The mannequin is a portal to talk about the past." — M Night Shyamalan
Shyamalan hints that they had to find creative ways to explore certain elements in order to both circumvent pandemic limitations at the same time as serve the nature of the story: "We've contained the show to this house and we can't really leave it. Even in flashbacks, it has to be in the house."
Which is where the ominous and mysterious mannequin that casts a looming shadow over the action in Season 2 comes in. It's the second prominent humanoid figure to feature heavily in the series, and just as Season 1 gradually revealed more about the show's mystery via the fake baby, the mannequin's significance is teased throughout the majority of Season 2 before things become clearer in the final episodes.
Shyamalan reveals, "I can't do traditional backstory stuff, of cutting to Leanne's backstory [to] see what happened to her as a child. It has to be done through this kind of stage, and the mannequin is a portal to talk about the past."
Nell Tiger Free, best known for playing Myrcella Baratheon in Game of Thrones, adds, "I would say my character seems to spend a lot of time with dolls. The mannequin is creepy as hell but is there for a reason and it definitely gives us more of an insight into Leanne's past and her relationship with the mannequin – it's a mannequin of this woman — and her relationship with that prop, with her, is definitely very telling as to why Leanne is the way she is."
Servant Seasons 3 and 4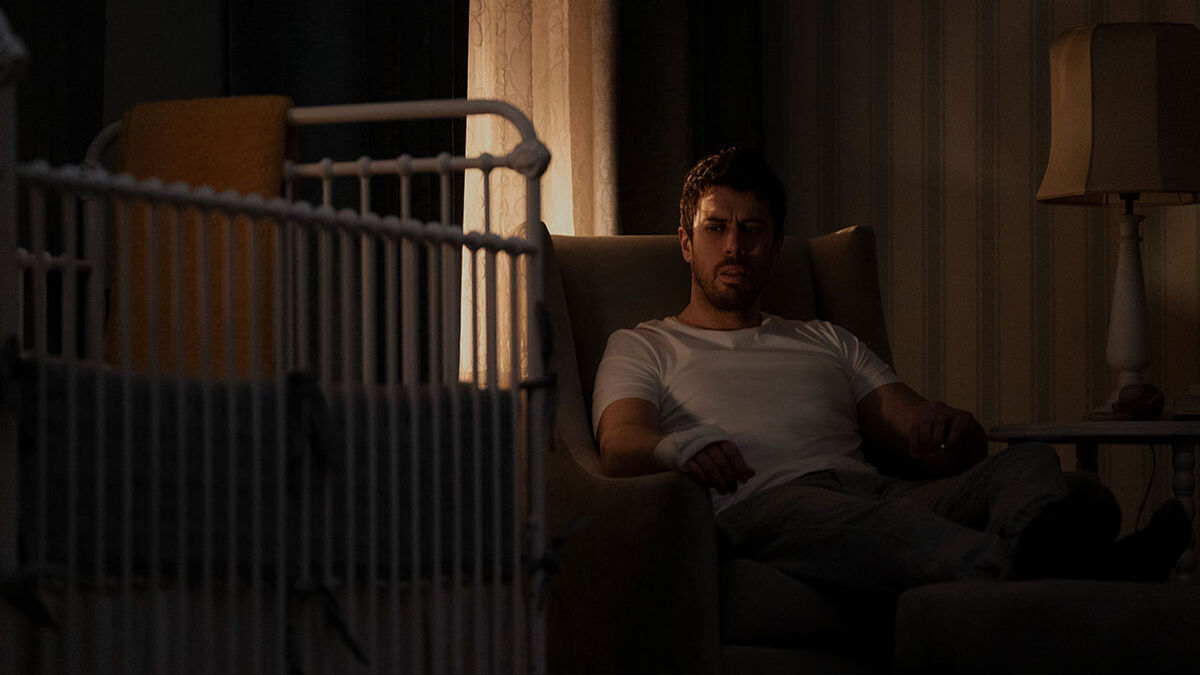 Shyamalan has been quoted as saying he intends for the series to end up 40 episodes long. At 10 episodes per season, this means that there are two seasons left to go. The third season has already been greenlit but he's waiting to hear on the fourth, which will likely depend on how well Season 2 is received. Shyamalan offers an update on how much he has mapped out.
"Over the pandemic, I outlined the remaining 20 episodes and we've now written ten of those," he says. "But I've outlined in rough form the remaining ten. This is how we're escalating. There's a lot more to be figured out in those ten but I do know the ninth episode in the final season. I know exactly what we want to hit in that episode, which has given us a lot of confidence in the storytelling as we now continue."
Shyamalan says he puts faith in the fact that he's going to get there with all 40 episodes: "It's like dating somebody, getting engaged, whatever. You've gotta have some faith that you're going to get there … the only reason we wouldn't at this point is if the audience lost interest in us, and then at that point it really shouldn't be told."
Food and Flight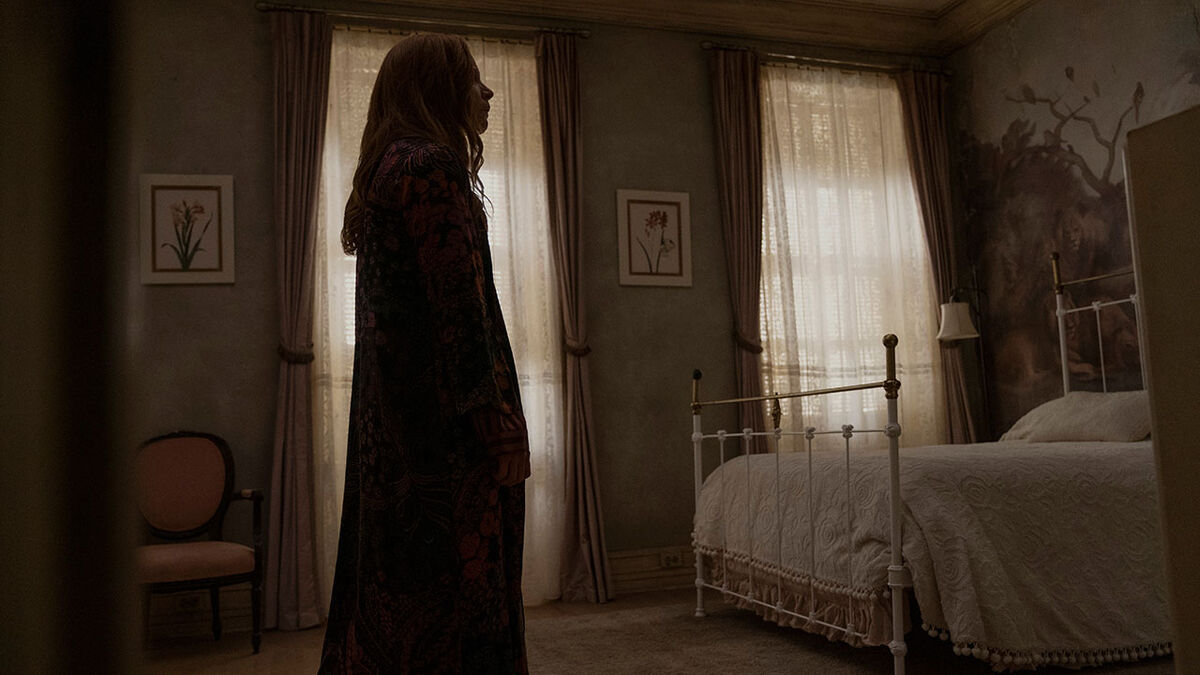 Shyamalan might well already know, but what would the actors like to explore in future episodes? Rupert Grint and Nell Tiger Free have a running bet that at some point Leanne will fly.
"If I fly at any point, [Rupert] has to give me some money, and the bet gets raised every season," says Free. "And if I don't fly I have to give him some money, which isn't going to happen because I'm going to fly, I can feel it."
Kebbell, meanwhile, wants more food in the show: "I think we lost a lot of the food which was my mainstay, and I want to get back to that and make sure that continues to be explored. Because that was really something I felt Sean used in order to cope with the situations as they progress and [as] they seem to get larger and larger and [more] difficult to process."
Ambrose hopes for more creative freedom – and scares: "I'm always interested to see what the writers come up with and what Night has in store for us. We went into a bubble to finish a lot of Season 2 and I think there were some bubble considerations that had to be made. So going forward, assuming we're not in a bubble, maybe there can be more freedom for our writers and for the filmmaking. Let's get into the scary thrillerness of it."
Movies and Streaming: Shyamalan Enters the Debate
Servant is Shyamalan's second foray onto the small screen following his involvement as executive producer on Wayward Pines – though he does have some previous experience of telling stories in a long-form format, of course, with the Eastrail 177 Trilogy. The key difference with Unbreakable, Split, and Glass, of course, is that they're self-contained chapters in a three-part story told over a number years. And they were very much made for the big screen.
Given the quality of contemporary small-screen output and the increasing popularity of streaming alongside his success with Servant, it's natural to wonder what Shyamalan makes of the recent Warner Bros. announcement. The film studio put out a statement towards the end of last year that their entire 2021 movie slate will release on streaming service HBO Max at the same time as they hit cinemas – supposedly in a bid to combat the uncertainty still posed by the pandemic. This decision was made, reportedly, without discussing with the talent involved.
"You only have to guess what my reaction is to that," he says. "I don't support it at all. At all. And especially without talking to the filmmakers. Ridiculous. [It's] obviously corporate-driven and I feel bad for all my colleagues that found out that way and are dealing with it now. That's not the answer. That's certainly not the answer, and I very much hope we will all be going back to the theaters soonish. Three months, four months, five months, whatever it is. And that both can co-exist; that we have high-end entertainment at home and we have high-end entertainment when we want to go out. There's no need to cannibalise one for the other."
Watch our interview with Shyamalan and the cast of Servant in the video above, in which Rupert Grint and Nell Tiger Free also discuss the legacy of their respective roles in Harry Potter and Game of Thrones. Servant premieres on Apple TV+ on 15 January, 2021.