It's no secret that Netflix has gotten serious about anime. The relative newcomer to the medium has had great success with originals like Devilman Crybaby and Aggretsuko, and they hope to continue the trend in 2019. Their lineup is full of diverse titles from veterans in the animation industry.
If you're looking for new anime series featuring unique characters like friendship bots or corporate gladiators, then Netflix has something for you. Here are the anime series we can't wait to binge-watch on Netflix in 2019.
Aggretsuko (Season 2)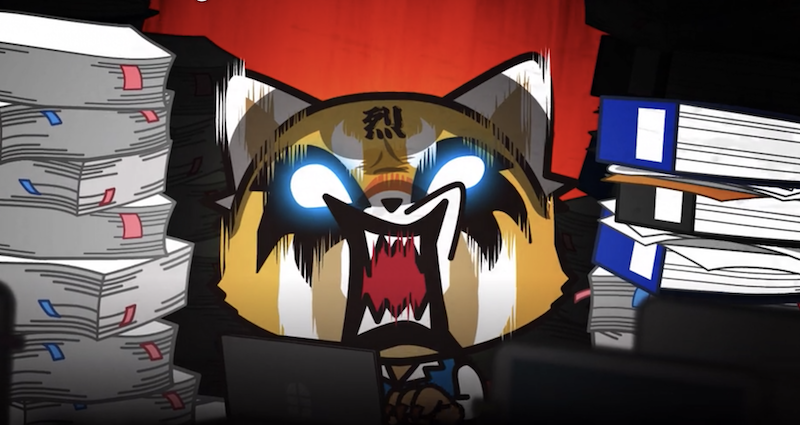 Studio: Fanworks
Release date: 2019
When Aggretsuko hit Netflix earlier this year, it spoke to the alienated office worker in all of us. Okay, well maybe not all of us. But we can definitely relate to the need to escape from the monotony of daily life from time to time. The new season will continue to follow the work-sleep-work cycle of Retsuko, an adorable red panda with a penchant for death metal.
Retsuko works in an oppressive office environment complete with a misogynistic boss and annoying co-workers. Despite this, Retsuko remains a model employee who typically won't stand up for herself. Instead, when her stress levels hit their peak, she rages to death metal at the local karaoke bar, a cathartic act that releases her pent-up up frustration.
The contrast between her work life and nightly metal sessions is striking. And for those whose livelihood depends on appearances and maintaining the hierarchy, it hits too close to home, especially in the age of social media. Its timely examination of the status quo makes this a series worth watching.
Season 1 of the anime is available on Netflix right now. If you haven't seen it already, be sure to binge watch it before it premieres next year.
Cannon Busters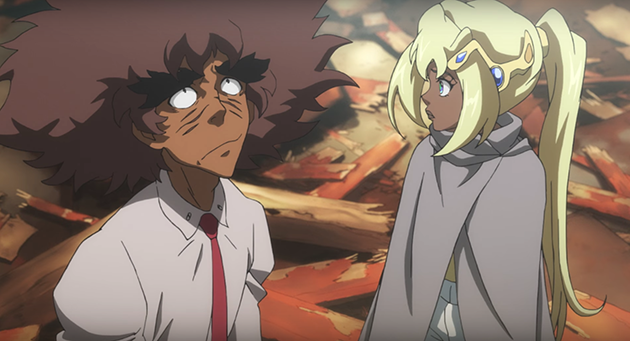 Studio: Satelite
Release date: April 1, 2019
The brainchild of American animation veteran LeSean Thomas (The Boondocks, Black Dynamite), Cannon Busters is sure to make waves next spring. The fantasy anime, which began as a comic book series, follows S.A.M. (special associate model), a friendship robot that is separated from its best friend, the ruler of a mechanized city.
S.A.M. teams up with two other quirky robots — Philly the Kid, a brash, violent, immortal outlaw with bounty hunters trying to catch him at every turn and Casey, a broken maintenance bot — to find its friend. The series has a Watanabe feel that extends beyond bounty hunting. This unlikely group travels in a unique vehicle called Bessie, a giant Cadillac ElDorado that runs on quarters, which is reminiscent of the Bebop ship in Cowboy Bebop.
However, Cannon Buster's old-school inspiration didn't come about by accident. At the Netflix panel at Anime Expo, Thomas described the series as a love letter to the shows he grew up watching in the '90s, such as Trigun, Yu Yu Hakusho, and mecha anime. With its unique style and iconic influences, this series might be the breakout star of 2019
Kengan Ashura
Studio: Larx Entertainment
Release date: 2019
Like most anime, Kengan Ashura started off as a manga series. Back in 2015, the shōnen magazine that publishes the series polled its fans to determine which of their manga titles should receive an anime adaptation. Kengan Ashura won, and now fans will finally get to see the series come to life next year on Netflix.
In Kengan Ashura, wealthy business owners hire gladiators to represent their companies in deadly, unarmed, winner-takes-all battles — which double as business deals — against their competitors. The anime follows Tokita Ohma aka Ashura, a gladiator representing the Nomi Group, who loves demolishing his opponents on his company's behalf.
However, despite what Ashura claims, his motives seem to extend beyond trying to prove that he is the strongest gladiator. But no matter his motives, Ashura's epic battles are sure to keep fans on the edge of their seats.
Ultraman
Studio: Production I.G.
Release date: 2019
The Ultra series got its start back in the 1960s with the release of Ultra Q in 1966. The tokusatsu science-fiction show was soon followed by the immensely popular live-action series Ultraman and a slew of other TV shows, films, games, and manga. The Netflix anime will adapt the 2011 manga, Ultraman, which picks up where the 1966 show of the same name left off.
In the 1966 series, Shin Hayata becomes the human host for the alien Ultraman. He gains the ability to turn into a giant to defend the people of Earth from various aliens and kaiju (monsters). However, Hayata and Ultraman are eventually separated, and the alien leaves the planet.
The adaptation picks up here. We learn that Hayata's connection with Ultraman doesn't die off after the alien leaves him. In fact, he manages to pass his"Ultraman factor," which gives people the DNA of an Ultra, down to his son Shinjiro. The Ultra genes imbue Shinjiro with superhuman powers, and he becomes the new Ultraman and defender of Earth. Since the new series tells a separate story in the Ultra universe, this is a great starting place for those new to the Ultra series.