SPOILER WARNING: This article contains spoilers from Watch Dogs, Watch Dogs: Bad Blood, Watch Dogs 2, and Watch Dogs Legion (though we'll warn you once more before we dive into the newest game). 
One of this Fall's most anticipated titles, Watch Dogs Legion, is finally out! From its announcement at E3 2019, Watch Dogs Legion has captured many with its unique proposal of total NPC recruitment, customization, and control. As a long time fan of the series, I've loved exploring the different characters, locations, and stories each title centers around.
Watch Dogs is a series packed with innovative gameplay and a diverse narrative world. For those who are jumping into the series for the first time with Watch Dogs Legion or want a quick refresher on the last two games and DLC events, Fandom has got you covered! Here is the current timeline for Ubisoft's Watch Dogs series:
BWD – Before Watch Dogs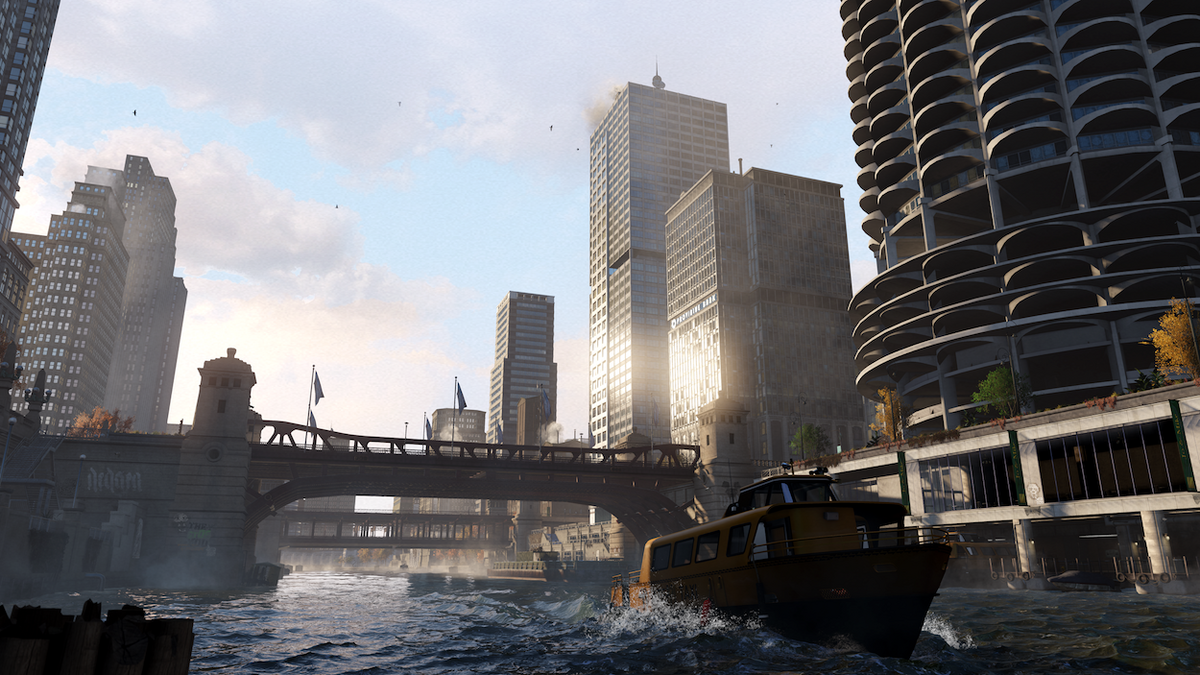 Before we dive in, it is essential to know two key names that appear throughout the Watch Dogs world: The Blume Corporation and cTOS. Blume is a communications tech company that develops cTOS: the Central Operating System. This computer system links all infrastructure (security cams, traffic lights, cell phones, etc.) and is ultimately the system that you hack into within every game.
Now that we have those two names covered, we can move onto the beginning of the Watch Dogs timeline. Technically, the first significant event happened on August 14th, 2003. On this day, a former Blume employee named Raymond "T-Bone" Kenney incited a widespread power outage that affected the Northeastern and Midwestern United States. This massive blackout becomes known as the Northeast Blackout of 2003. Kenney used this event to highlight the potential dangers and faults of cTOS, but his warnings fell on deaf ears.
Despite the blackout, Blume completes cTOS, and in 2011, Chicago is the first city to fully implement the system. One year later, the inciting incident of the game occurs. Aiden Pearce, an intelligent hacker, and his mentor, Damien Brenks, pull an unsuccessful electronic bank heist at The Merlaut Hotel. Damien attempts to decipher the hacker that set the alarm they tripped, but unfortunately, it exposes the two men. Later that evening, Aiden tries to move his family out of town by saying it is a "surprise trip." Unfortunately, a hired hitman named Maurice Vega finds Aiden and shoots his car with his niece and nephew inside. The car crashes, and Lena Pearce, Aiden's niece, shortly dies after. Fueled by his guilt and revenge, this is where we meet Aiden, one year later, in Watch Dogs.
Watch Dogs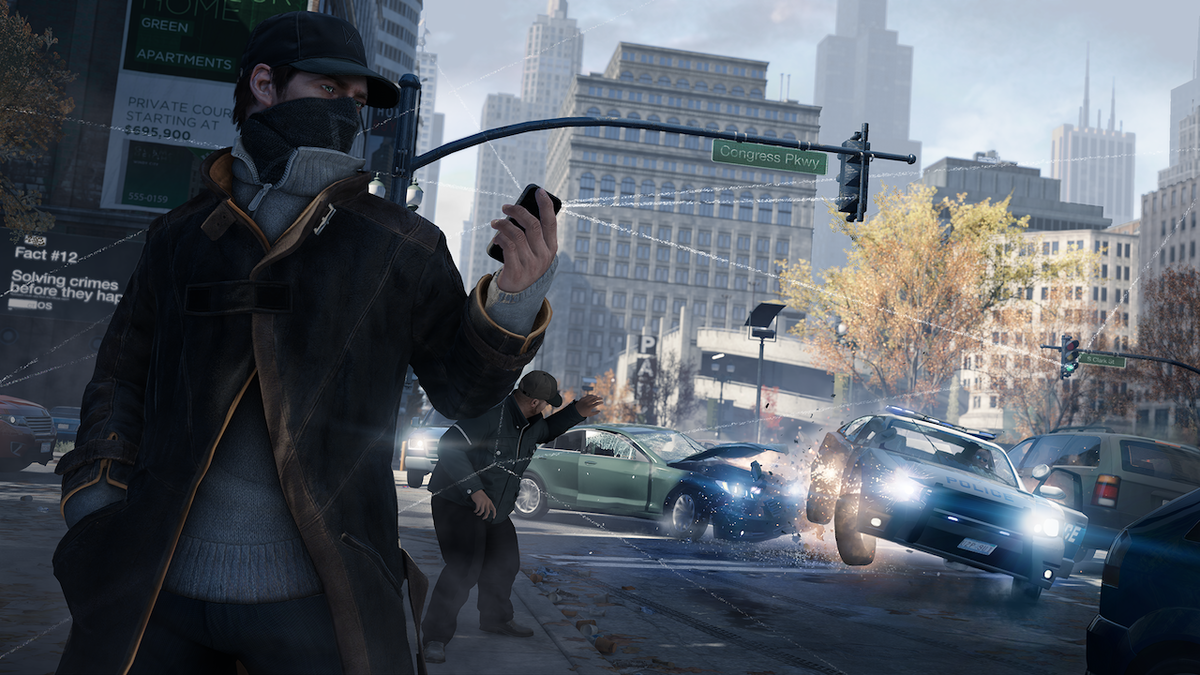 We find Aiden Pearce in 2013, hunting the people responsible for his niece's death. Aiden successfully tracks down and interrogates Vega, asking for his employer's name, only to leave him in the hands of his fixer friend, Jordi Chin. Meanwhile, Brenks asks Aiden for his help tracking down the hacker that caused their heist to fail. Aiden refuses, and Brenks doesn't take this lightly. Brenks ends up kidnapping Aiden's sister, Nicole, as leverage and forces Aiden to help.
Aiden then teams up with Clara Lille, a member of DedSec (a rouge hacking syndicate), while searching for Brenks' hacker. Together they uncover that the hacker is Delford 'Iraq' Wade, a gang leader and army vet. Thanks to his servers of information on Chicago's inhabitants, Delford and his affiliates stay protected from the authorities. Aiden and Clara realize that Chicago's digital corruption runs deeper than they initially thought.
Clara is unable to decrypt some of Delford's data, so she suggests recruiting Raymond "T-Bone" Kenney to aid their cause. Once their duo becomes a trio, Aiden heads to Delford's compound to download his server. Aiden confronts Delford, kills him, but another hacker intercepts the data as Aiden completes the download. "Default", aka JB Markowicz , steals the server information and leaves a recording that reveals Clara helped find Aiden and Brenks on the night of the Meralut job, leading to Lena's death. An angry Aiden tells Clara to leave, and both he and Kenny set off to find Default.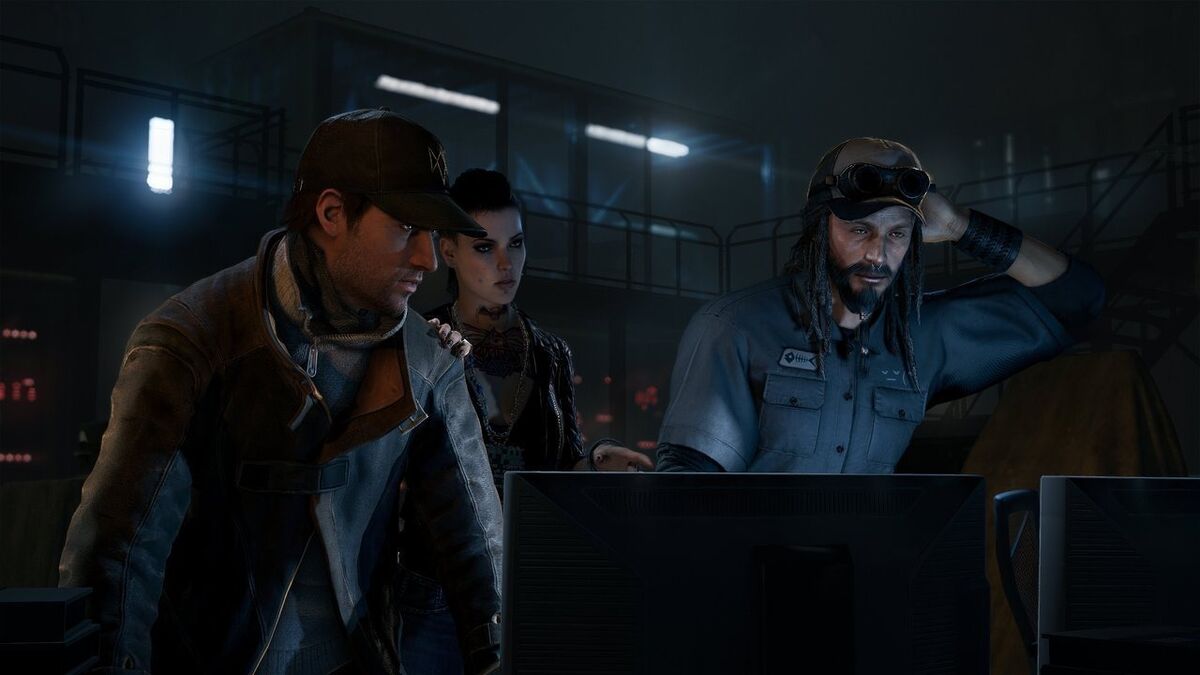 Aiden retrieves the data from Default and finds where his sister was being held. After successfully rescuing Nicole, Aiden finally learns the identity of the man who originally put the hit on him: Dermot "Lucky" Quinn, leader of an Irish-American crime syndicate. As Aiden hack's Quinn's pacemaker to kill him, Quinn reveals he put the hit on Aiden because he believed Aiden hacked into the hotel to steal an incriminating video of Chicago's mayor. Aiden then learns that Quinn sent hitmen to find Clara and eliminate her (no loose ends). He arrives at the scene too late, and Clara dies in the same cemetery where Lena's grave stands.
Brenks uses this distraction to upload the mayor's incriminating video publicly and sends Chicago into chaos. After Mayor Donovan Rushmore commits suicide, Brenks then hacks into cTOS and assumes full control. Kenney helps Aiden infect cTOS with a virus, causing a citywide blackout that ultimately leads him to Brenks. Upon confronting Brenks, Jordi Chin double-crosses Aiden and reveals that Brenks hired him to take Aiden out. Aiden spares Jordi, kills Brenks, and heads to Vega's location. Once there, it is up to the player to spare or kill the man that changed Aiden's life forever.
Bad Blood Brewing 
Just as Aiden reaches the climax of his narrative, another Watch Dogs story's inciting incident occurs. In 2013, Marcus Halloway is falsely accused of participating in a robbery in Oakland, California. This sparks his hacking career and desire for revenge against those that falsely implicated him.
Within a year after the events of Watch Dogs, Aiden Pearce flees with his family from Chicago, and Kenney makes plans to do the same. However, just as he thinks he's safe, he gets a call for help from his former Blume colleague, Tobias Frewer. Blume fixers captured Tobias, and after rescuing him, Kenney realizes he won't be truly safe until he eliminates all of the fixers.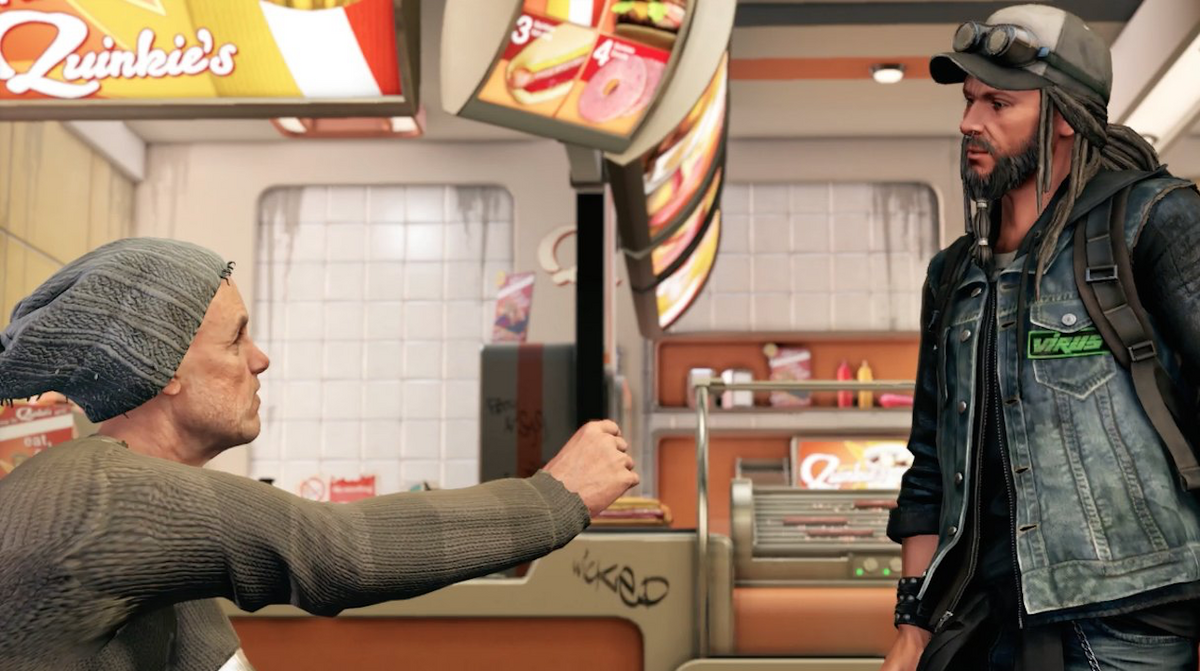 One of Blume's fixers is none other than "Default" JB Markowicz. During the Northeast Blackout of 2003, Default's brother committed suicide. Kenney avoids the fixers and finds Default's hideout. Inside, he faces screens and terrifying mannequins depicting the tragic events that resulted from the Blackout. As fixers storm the hideout, Kenney manages to escape thanks to the help of Tobias.
Eventually, Kenney and Tobias identify Default's physical location. Once there, Kenney finds himself confronted by a jury of those that lost loved ones during the Blackout. He makes a plea to spare his life, but the group decides to gas him to death. But just as things look grim, Kenney uses Tobias' phone to hack into the building and re-route the gas to Default's room. After Default suffocates, Kenney and Tobias flee and ultimately decide to stay in Chicago to fight against Blume. Meanwhile, Blume continues to develop cTOS 2.0 , and cities worldwide implement the system, including Dubai, Seoul, and most importantly, San Francisco .
Watch Dogs 2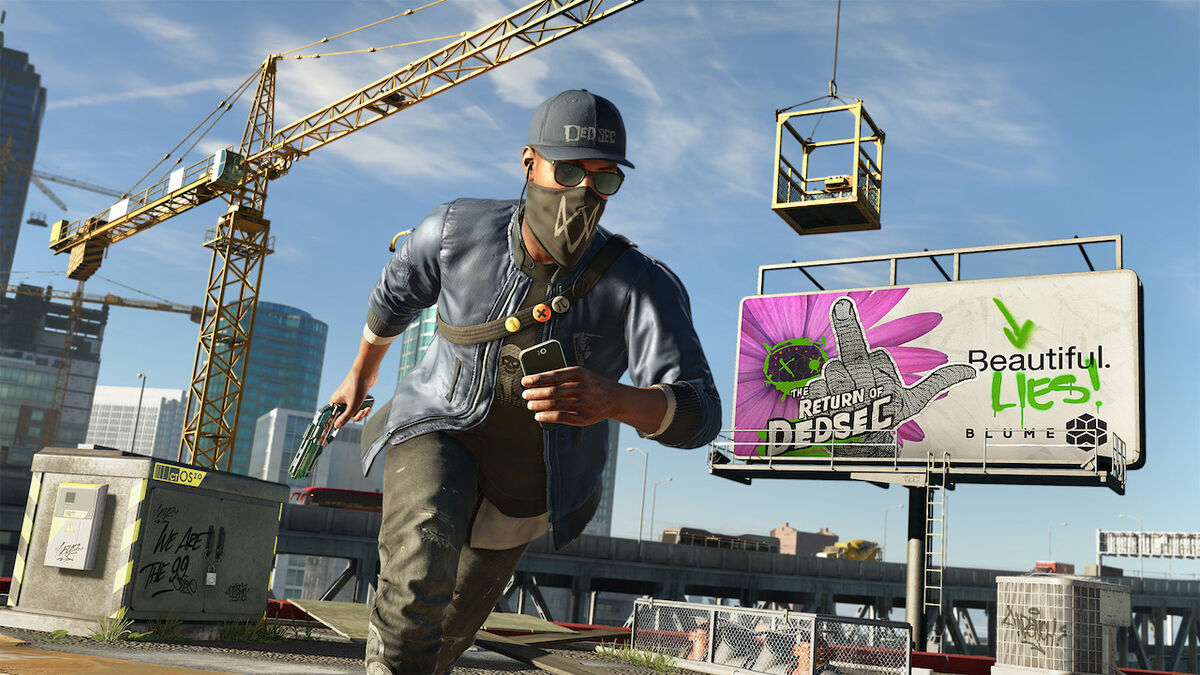 Watch Dogs 2 takes place in 2016, two years after the events of the Watch Dogs: Bad Blood DLC. The game kicks off with Marcus Holloway officially joining the San Francisco division of DedSec. Once recruited, he meets fellow hackers Sitara, Wrench, Horatio, and Josh.
Together the team works to take down the control Blume has over NorCal. For a while, things are looking up for DedSec after several successful missions. However, Josh suddenly realizes an irregularity with their social media numbers, so Marcus heads to the Invite Corporation HQ to check it out. Upon arrival, Marcus is confronted by Blume CTO, Dušan Nemec. In typical villain fashion, Dušan reveals he's using DedSec to sell ctOS 2.0 to frightened companies. DedSec is then forced into hiding, and all hope seems lost for the crew. But while at Swelter Skelter, our group reunites and even meet a familiar (to us) face: Raymond "T-Bone" Kenney.
Kenney teams up with Marcus and DedSec to take down Blume. Invigorated by passion and with Kenney on their side, Marcus and his friends successfully hack and expose corruption within several Silicon Valley corporations, law enforcement, politicians, and, most notably, Blume. But unfortunately, during their successful exploits, Horatio is killed by the Tezcas gang.
Amid their continued takedown of Blume, Marcus discovers Bellwether: A satellite network Kenney designed for Blume to bypass underwater data cables. They realize that Dušan plans to use this data to shape the world's politics and finances to his benefit. Armed with this knowledge, Marcus and DedSec concoct their biggest operation yet: get into Blume, hack the servers, and expose Dušan's corruption. Thanks to their efforts, Blume is humiliated, Dušan is incarcerated, and Marcus continues the digital fight.
Thanks to the San Francisco Blume investigation, more DedSec groups start popping up globally, with the most notable emerging from London .
A Not So Far Off Future –
Watch Dogs: Legion
SPOILER WARNING: The following section contains plot and ending spoilers for Watch Dogs: Legion! 
Watch Dogs: Legion picks up years later after Watch Dogs 2, in the near future of a technologically-advanced London. Two members of London's DedSec, Sabine Brandt and Dalton Wolfe, hunt down a set of armed bombs at Parliament. Thanks to Bagley, DedSec's sentient AI, Dalton successfully disarms the bombs but learns that other sites around London are rigged with bombs as well. A mysterious hologram named Zero Day reveals themselves to DedSec and sets off the remaining explosives. Along with the bombings, DedSec hideouts are eradicated, and Sabine shuts down Bagley before DedSec is entirely wiped.
After the London bombings, Albion, a private military company, takes full control of the city, eliminating many Londoner's civil liberties in the process. Months later, Sabine is one of the only remaining survivors after the raid on DedSec. She recruits a new individual for DedSec, and with their help, restarts Bagley and re-establishes the Safehouse. From there, Sabine and Bagley encourage the other members of DedSec to recruit a variety of folks with various talents, skills, weapons, access, and more.
As DedSec stands back up on its feet, Bagley and the recruits first attempt to find more information on Zero Day. Throughout their investigations, they soon learn that Clan Kelley, led by crime lord Mary Kelly, had a hand in moving the bombs on Zero Day. As they continue their search, they learn that Kelly has been putting illegal chips into immigrants' bodies, using them for slaves, and then ultimately selling their organs on the Black Market. Together, DedSec and Inspector Lau put a stop to Kelley's operations.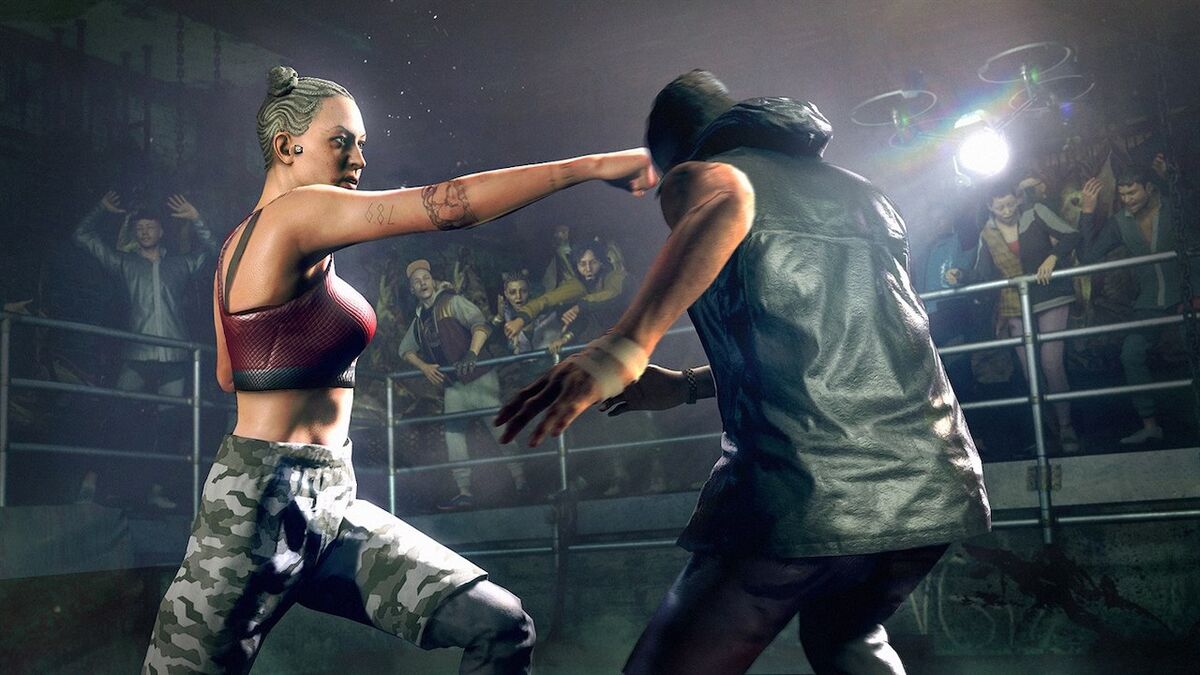 Not long after, DedSec turns its attention to another hacker group in the city: 404. Nowt, the hacker behind 404, reveals herself to DedSec and asks for their help. Together, the two spy on Broca Tech CEO Skye Larsen. Larsen, the mind behind Bagley, is preparing to launch Daybreak, which transfers a person's mind into an AI. DedSec soon learns the horrors of Larsen's experiments (including transferring and manipulating the minds of her dog and mother) and find that Larsen has used the tech on herself. Regardless of the choice you make, Broca Tech ultimately shuts down Larsen's AI, thus killing her a second time.
DedSec is then approached by, Richard Malik, a member of SIRS (Signals Intelligence Response), with a lead on Zero Day. However, it is revealed that Malik was simply trying to infiltrate DedSec in order to assist Albion. While DedSec attempts to apprehend Malik, he sets off bombs in the Canada Building, implicating DedSec for the event, and takes over as head of SIRS. Ultimately, Bagley and DedSec expose Malik's role in bombings, and after interrogating him, learn that he was never a part/nor had info on Zero Day.
Finally, DedSec goes after the man behind Albion, Nigel Cass. Cass announces his plans to implement THEMIS, a drone program that eliminates threats before they even happen. With the help of one of Cass' proteges, DedSec discovers info on Cass implicating him in the bombings of Zero Day. It is revealed that Cass partnered with Zero Day to enact military control over the city.
While DedSec celebrates taking down Cass, Zero Day appears and steals the tech and info they worked so hard to aquire. DedSec traces the hack to reclaim what is theirs, and they quickly realize that Zero Day is not an organization. It is one person: Sabine Brandt. Cass betrayed Sabine during the preparation of Zero Day, so Sabine restarted DedSec to enact her revenge. Thanks to all of the tech and info DedSec has stolen, Sabine has created an AI-patch for Bagley that will send London into complete and utter technological chaos. To stop this event, DedSec and Bagley must make the ultimate sacrifice by shutting down Bagley's central system. In a sweet goodbye reminiscent of Hal's shutdown in 2001: A Space Odyssey, DedSec says goodbye to Bagley and saves London.
But thanks to an end-credit scene, we see a piece of Bagley return to DedSec HQ via a cTOS drone and reunites with the team. And while that may be the story so far, we still have the Aiden Pearce DLC to look forward to. Aiden Pearce, Wrench, AND the Bloodlines DLC will be dropping sometime in 2021. And while it hasn't been confirmed, hopefully, this means that we may see other familiar faces, like Marcus Holloway, appear in future DLC as well.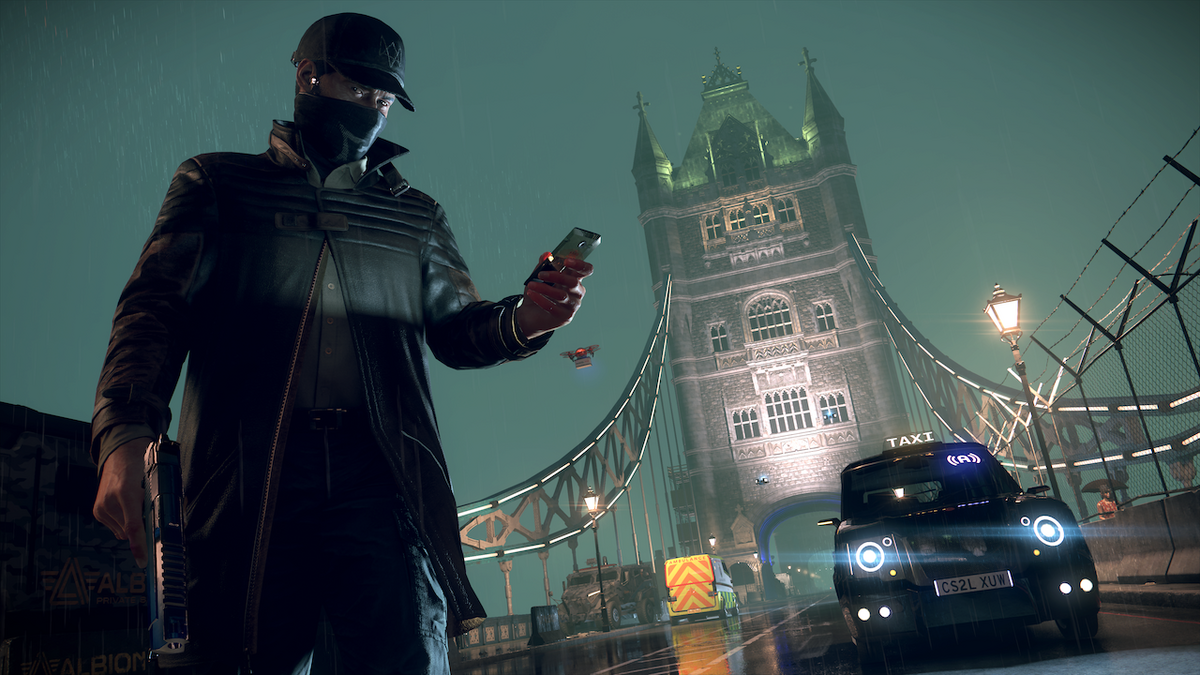 We hope that you feel caught up and knowledgeable in all things Watch Dogs! What does the next installment hold for the Watch Dogs series? Will Ubisoft continue their international tour, or will we find ourselves with another single-player story set in the USA? Only time will tell!
Watch Dogs Legion is now available on the Playstation 4, Playstation 5, Xbox One, Xbox Series X and PC.