Welcome to Wizarding World Weekly, your continually updated view into news stories of interest to fans of Harry Potter and Fantastic Beasts and Where to Find Them! Unlike the Owl Postal Service, we don't get lost in the English countryside or distracted by small rodents.
For fans of Harry Potter, 2016 is a banner year. The long-awaited eighth story, Harry Potter and the Cursed Child debuted in London's West End. November sees the release of the newest film, Fantastic Beasts and Where to Find Them. As Harry Potter fans gear up for more adventures in the Wizarding World, we delve into stories making the news this week.
---
Wizarding Weekly News for November 16, 2016
Fantastic Beasts and Where to Find Them Series to Span 19 Years
"It's ambitious to tell it in five, to be honest, because we're spanning 19 years."
J.K. Rowling has revealed that the Fantastic Beasts and Where to Find Them series will span nineteen years from 1926 to 1945. And why does 1945 sound familiar? Yes, it is the year that World War II ended, but it is also the date of the duel between Albus Dumbledore and Gellert Grindelwald. At this point, it is looking very likely that the final Fantastic Beasts film will focus on Dumbledore and Grindelwald's epic battle. The series will also explore Dumbledore's formative years.
"You will see Dumbledore as a younger man and quite a troubled man. We'll see him at that formative period of his life. As far as his sexuality is concerned, watch this space."
Newt Scamander To Be Central To Fantastic Beasts Series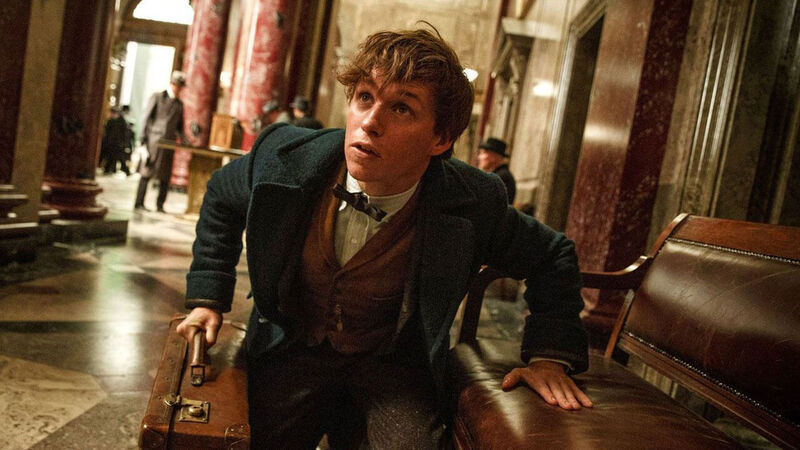 With the news that Fantastic Beasts and Where to Find Them will be the first in a series of five films, and that future instalments will see the established characters of Gellert Grindelwald and Albus Dumbledore joining the cast, the question was asked: Will Newt Scamander still be central to the franchise?
The answer is yes. Director David Yates stated:
He will, yeah. The story revolves around Newt. And he's got a brother, as well. There's so many new and interesting characters [still] to come.
The tease that Newt's brother, Theseus Scamander, will feature in future films is interesting indeed as they seek to build a franchise of new characters. However, producer David Heyman said that future films were more likely to be an ensemble piece.
I don't know about [Newt being] at the heart of all of them. I think he will be part of — so will Queenie, and Tina, and Jacob — part of the next one … [and Dumbledore] and Credence, and Grindelwald and those will be the main players there.
Harry Potter and the Cursed Child Named Best Play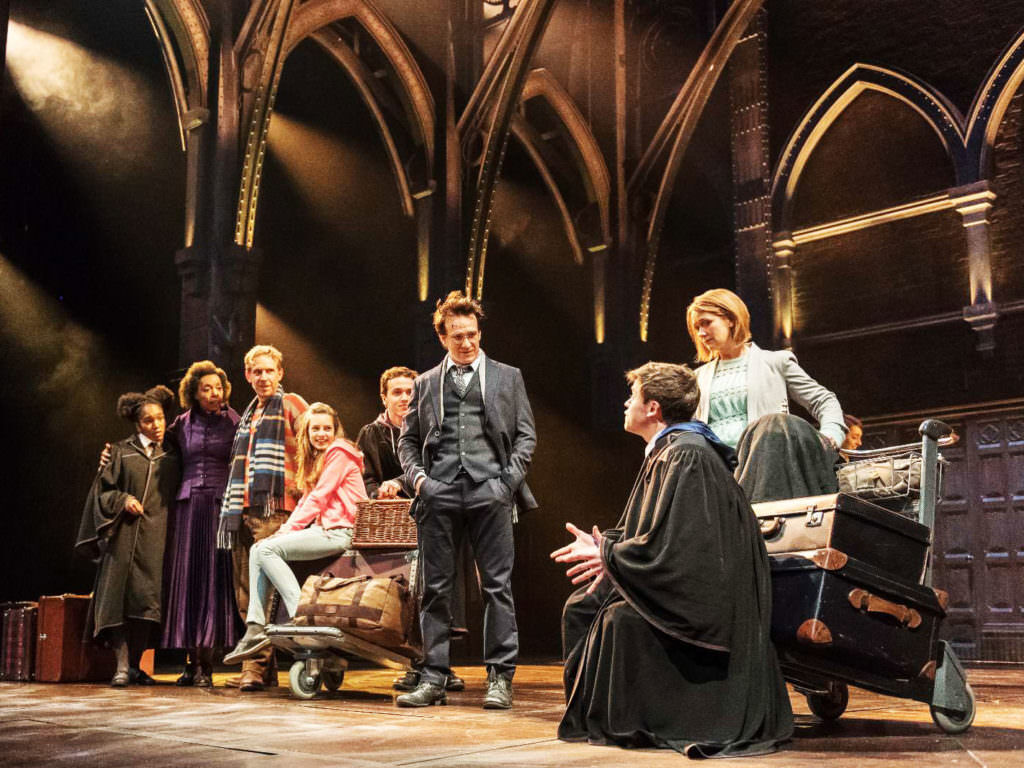 Harry Potter and the Cursed Child continues to dominate London's theatre after winning best play at the Evening Standard Theatre Awards. Writer Jack Throne, talking to Pottermore, said;
'This play was made with blood, sweat and love. Most of the cast were able to make it to celebrate with us and as the award was passed around I felt what an honour it was to be part of this happy band. Working on this show has been the greatest of things – and I know John, Jo and I could not have asked for better people to work with. The Cursed Child world is one of technical genius, acting greatness and producing prowess. This is a cherry on top of a really elaborate, sugary, spicy, wonderful cake.'

'Harry Potter seems to me to be a world about trust and love. With the world becoming darker by the second it feels really beautiful to be part of a team trying to sell these ideas back to the world. I just feel hugely privileged that John and Jo let me work on this with them.'
Harry Potter and the Spelling Mistake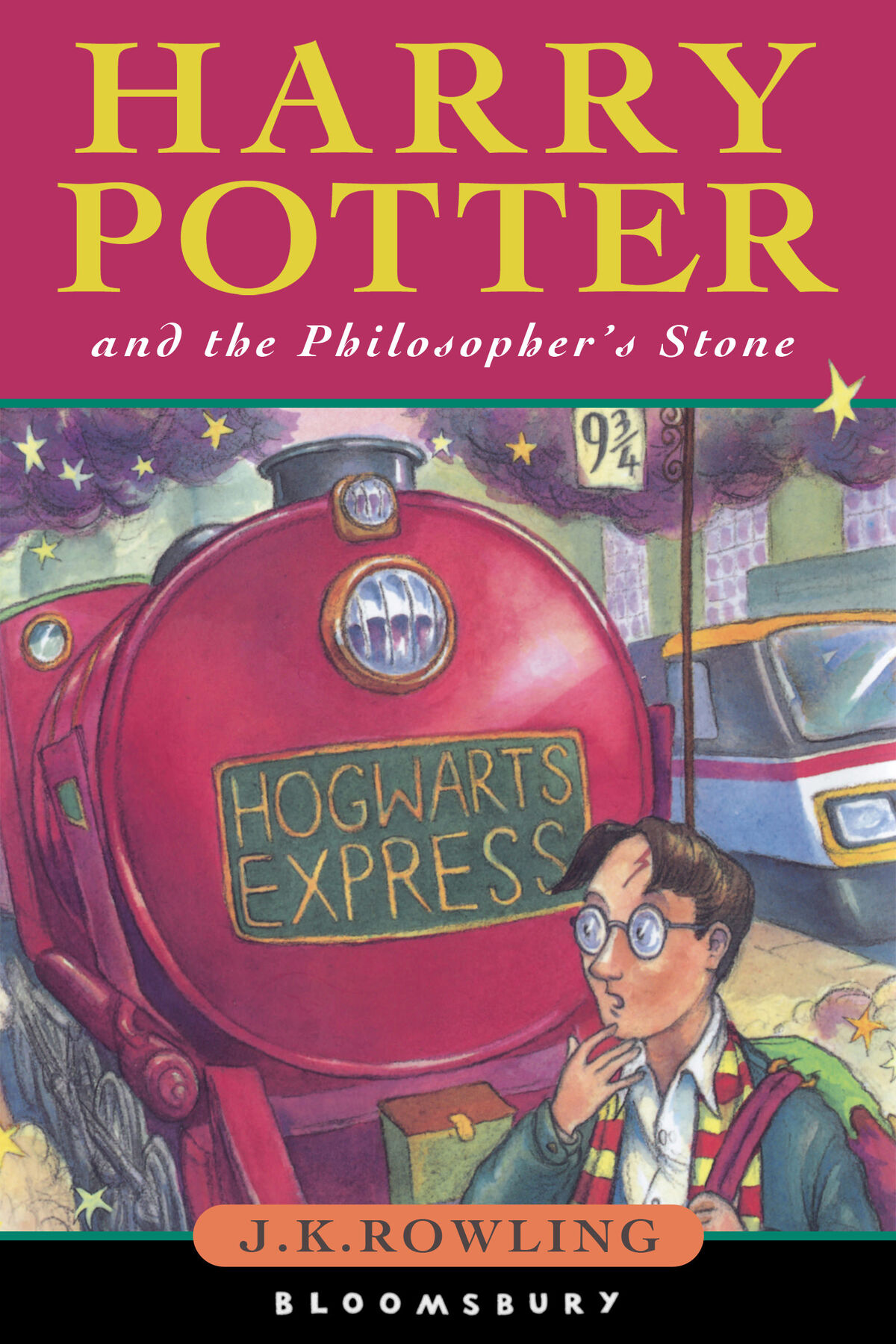 A rare copy of the first Harry Potter book, Harry Potter and the Philosopher's Stone, has sold at auction for a record £43,750 – a world record for a book at auction. The reason? A simple spelling mistake on the back cover that omitted the second "o" from the word "Philosopher's." The extract reads as "Acclaim for Harry Potter And The Philospher's Stone." The book also features the numbering of 10 down to 1 on the back of the title page, which added to the value of the copy. The book was expected to sell for between £15,000 and £20,000, but after an intense bidding war, it was bought by a London-based businessman.
Hogwarts Catches Fire
Hogwarts School of Witchcraft and Wizardry caught fire on November 12. Or, at least, one of it's filming locations did. Christ Church's Hall in Oxford University, which doubled for shots of the Great Hall, was attended by at least three fire engines. An electrical fault in a hot plate in the serving area of the Great Hall was the cause of the fire.
---
Wizarding Weekly News for November 9, 2016
Johnny Depp Is Gellert Grindelwald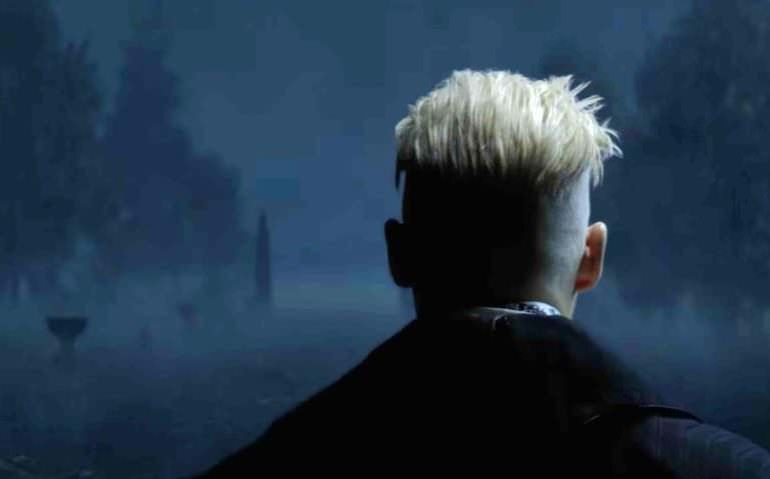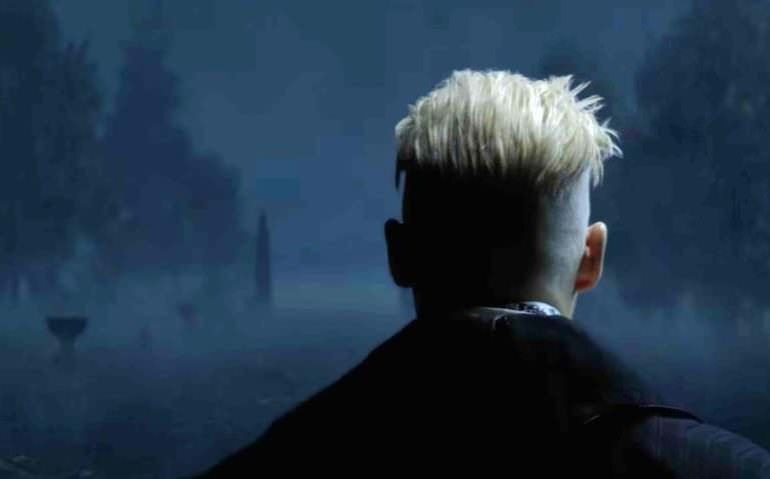 Following on from the news that Johnny Depp has been cast in the sequel to Fantastic Beasts and Where to Find Them, and that he would also feature in a cameo in the first film, director David Yates confirmed Depp has been cast as Gellert Grindelwald in an interview with The Leaky Cauldron.
"The whole principal of casting the movie was go with the best actor. Go for the most inspired, interesting, right fit for that character. And as we approached Grindelwald we thought, 'who's going to take this in an interesting direction?' In this business, it's a weird old business. You're brilliant one week, people are saying odd things the next, you go up and down. But no one takes away your pure talent."

"Johnny Depp is a real artist. He's created several characters who have really resonated in our popular culture. He's a really brilliant, brilliant actor. We were excited about seeing what he would do with this guy, the character. He's fearless; he's imaginative; he's ambitious. We thought he would do something fun and special. So we went for him, purely on that selfish basis. We don't care if he's famous or not famous. We just know he's interesting."
David Heyman also commented on the casting.
"Grindelwald is an iconic character, so it was important to have someone who had that weight. There's a reason why he has that weight. It's because, you know, he's a fine actor who makes unexpected choices."
David Yates was also surprised that the news did not break sooner as they filmed Depp's scenes early on at Leavesden Studios.
Dumbledore Confirmed For Fantastic Beasts 2, Casting Underway
Not only with the Fantastic Beasts sequel feature Grindelwald, but Albus Dumbledore will make a significant appearance in the film. Casting is underway for an actor to portray the fan-favorite Wizard, with David Yates revealing that Michael Gambon – who played Dumbledore in six of the eight Harry Potter films – will not be returning to play a younger Dumbledore.
During discussions for which actor would fit the role, Jared Harris, the son of Richard Harris who played Dumbledore in the first two films before his death, was mentioned as a fan favorite by the production team.
More Fantastic Beasts Clips
With the release of the film just over a week away, Warner Bros have released several new clips from the film.
First, an extended look at Queenie's magical strudel cooking.
Newt's arrival in New York.
Graves' interrogation of Newt, with reference to Grindelwald.
Newt and Tina meet with Gnarlak.
Rare Harry Potter Book Expected To Sell For £500,000 At Auction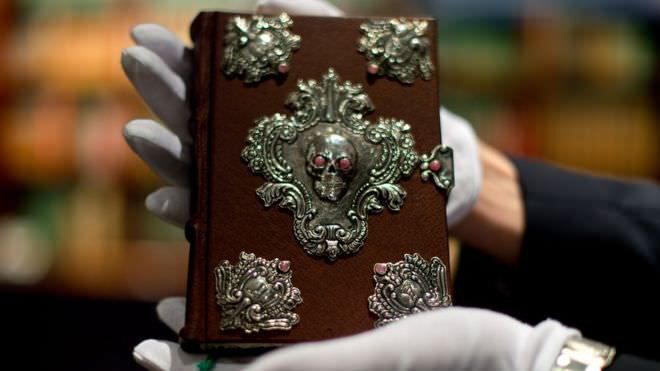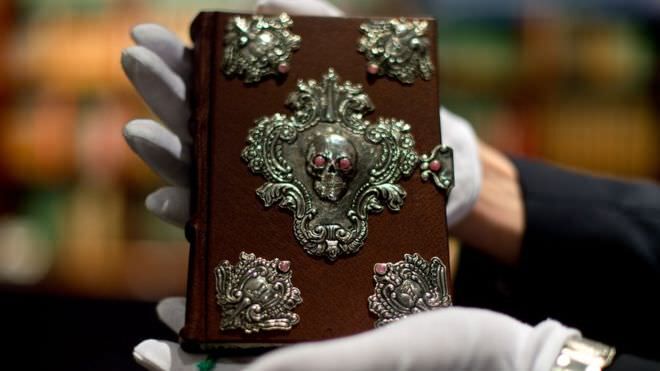 A unique, bejewelled edition of The Tales of Beedle the Bard is being auctioned off at Sotheby's next month and is expected to sell for around £500,000. The edition belongs to Barry Cunningham, who accepted the first Harry Potter novel for publication. The book includes original illustrations by J.K. Rowling, and a personal inscription.
Cunningham is selling the book with Rowling's blessing, and some of the proceeds of the sale will be given to her charity, Lumos.
Hot Topic Release Fantastic Beasts-Inspired Clothing Line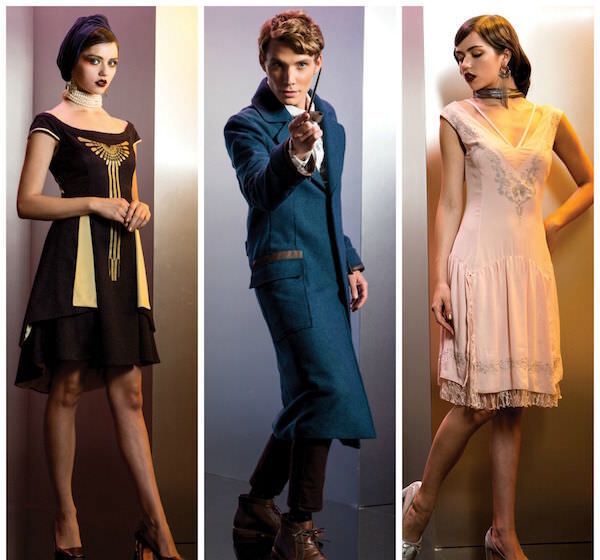 Hot Topic has unveiled a clothing line inspired by Fantastic Beasts and Where to Find Them. The collection includes Newt's coat, Queenie's 1920's inspired gown, and an outfit based on Seraphina Picquery's costume. Sadly, Percival Graves' black and white suit is not part of the collection.
---
Wizarding Weekly News for November 2, 2016
Johnny Depp Joins Fantastic Beasts Sequel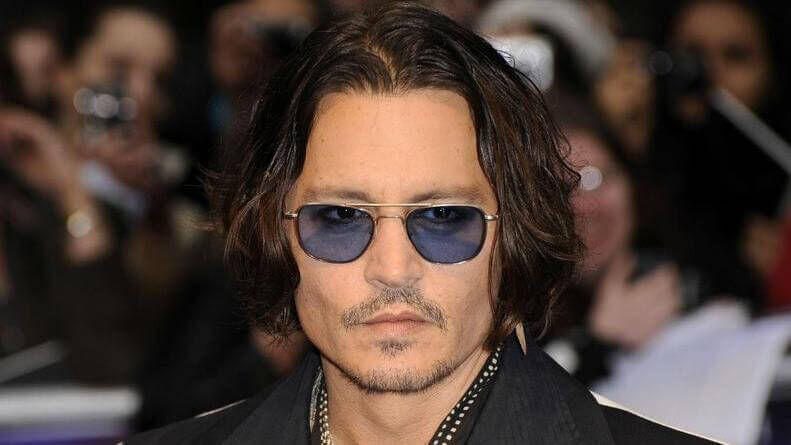 The first instalment of the Fantastic Beasts and Where to Find Them series has not yet been released, but there is already casting news for the sequel. And its the addition of a major Hollywood star. Johnny Depp will co-star in the Fantastic Beasts sequel in an undisclosed role. Not only that, it has been revealed that he will also cameo in the first film.
Speculation is already racing around the Internet as to which role Depp will be playing. With the recent revelation that the characters of Albus Dumbledore and Gellert Grindelwald will feature in the sequels, it is practically inevitable that he has been linked to playing either role. And with Depp's experience at playing characters with distinct accents, it is not inconceivable that he could take on the role of the British Dumbledore, or the European Grindelwald. Of course, Depp could be playing a completely new character but its not fun speculating about that.
New Fantastic Beasts IMAX Poster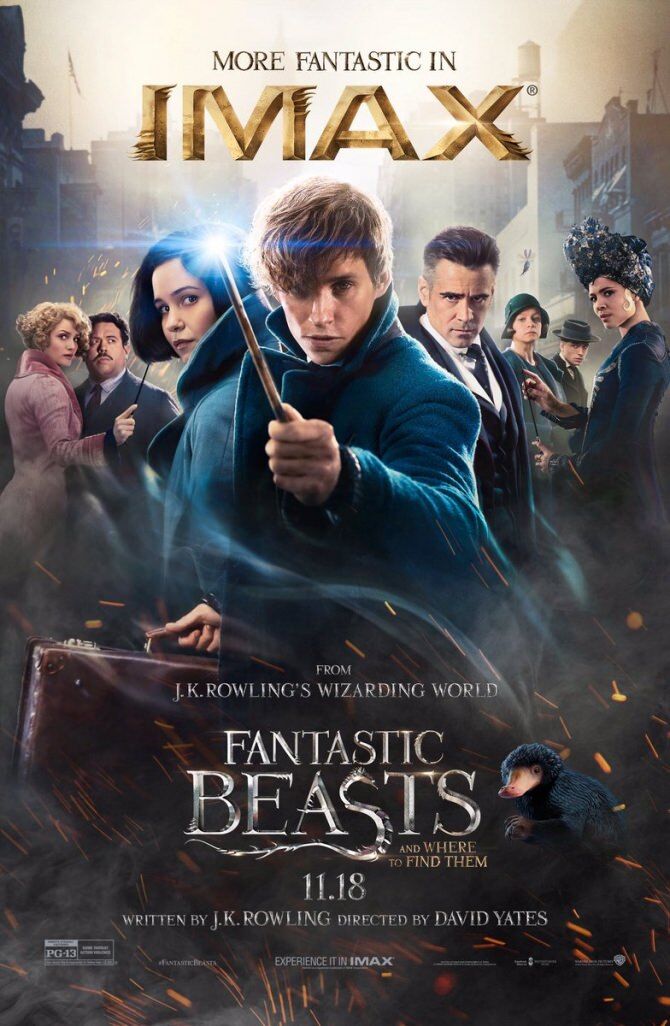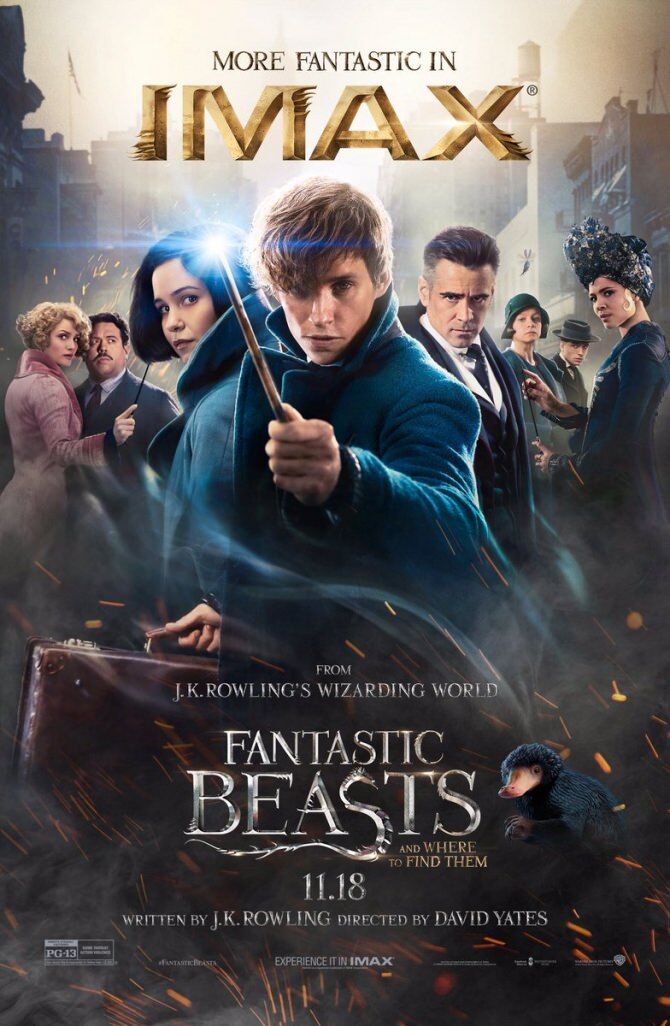 A new poster for Fantastic Beasts and Where to Find Them has been unveiled to promote the IMAX release of the film. The poster highlights all of the main Human characters of the film, and even includes the beast that is probably going to be the breakout star of series and this year's most popular Christmas toy – the Niffler.
Fantastic Beasts Sequel Information Revealed
Last month, director David Yates revealed that the sequel for Fantastic Beasts and Where to Find Them would take place in another capital city. The latest Empire magazine includes an interview with Yates where he informs fans where the film would take place.
Paris, France.
The Fantastic Beasts sequel is heading to Europe, and will hopefully give us the same in-depth look at  French Wizarding society as the first film is doing for the Wizarding World in America. And with Grindelwald wrecking havoc across Europe, does this mean that the dark wizard will be a more immediate threat in the sequel?
Google Celebrates Fantastic Beasts
To celebrate the upcoming release of Fantastic Beasts and Where to Find Them, Google has announced several promotions tied into their products and services.
Firstly, Android users can now use simple voice commands – tied to the spells used in the Harry Potter series – to control their phones. Users can control their phones by saying "OK Google", followed by a series of command. "Lumos" will activate the phone's flashlight, while "Nox" will turn it off. And "Silencio" will silence the phone's ringer and notifications.
Fans can also explore 1926 New York through Google Street View, visiting such locations as the Magical Congress of the United States of America, The Blind Pig speakeasy, and Tina and Queenie's apartment.
We take a look at the various locations from the film on the map in a dedicated article.
Empire Magazine Releases Moving Video Cover
To celebrate the release of Fantastic Beasts and Where to Find Them, Empire Magazine has released a limited edition run of 5000 magazines with a video cover. The cover is the first of its kind in the world.
"The cover is a double layer of card and inside is a video-screen," Jonathan Pile, deputy editor at Empire magazine. "Beneath the card are microchips and circuit boards, which lead to buttons that you press on and off, and they lead to two videos. The idea was obviously based on the Harry Potter universe. The video screen is like a moving picture on the front page of a newspaper."
The cover is styled after The New York Ghost – an American wizarding newspaper. The cover is embedded with two moving videos, and readers can interact with the cover, play the videos and even recharge it, allowing them to replay the videos potentially forever. The videos include the latest film trailer, and an exclusive behind-the-scenes featurette.
Quidditch or Football?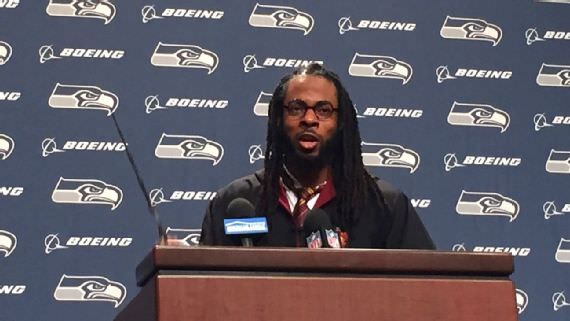 Seattle Seahawks cornerback Richard Sherman attended his weekly press conference decked out in full Harry Potter regalia in time for Halloween.
"When you're a wizard like we are, sometimes you have to show it to the muggles out in the world," Sherman said. "We've got a lot of wizards. My son's a wizard. Earl Thomas does some magical things. Michael Bennett is black Santa, but he's also a wizard. So you just have a good time. I just went to Harry Potter Land. That felt like home."
Sherman also revealed that he would be wearing the costume to take his son trick-or-treating on Halloween.
Unsurprisingly, J.K. Rowling learned of Sherman's love for Harry Potter and tweeted her support.
---
Wizarding Weekly News for October 25, 2016
New Fantastic Beasts and Where To Find Them TV Spots
Some new TV spots for Fantastic Beasts and Where to Find Them have been released, showing some new scenes from the upcoming movie.
Queenie throws a little shade at Hogwarts.
A look at The Blind Pig speakeasy.
An extended look the contents of the Newt's magical case.
Some focus on the Thunderbird.
The intro to the interrogation scene between Newt and Percival Graves.
Warner Bros Announces Fantastic Beasts Mobile App
With less than a month to go before the release of Fantastic Beasts and Where to Find Them, Warner Bros has announced a tie-in mobile game – Fantastic Beasts: Cases From The Wizarding World. Billed as a hidden objects game, players will take on the role of Ministry of Magic employees and explore locations from the Harry Potter series such as Diagon Alley and Hogsmeade. Players will be able to cast spells, brew potions and discover magical creatures.
"We are delighted to bring fans a new mobile game inspired by J.K. Rowling's Wizarding World, which invites players to discover their own fantastic beasts," said Warner Bros. Interactive Entertainment President David Haddad in a press release. "Fantastic Beasts: Cases from the Wizarding World offers a fun, magical mobile experience to all players."
Fantastic Beasts: Case From The Wizarding World will be available on the App Store and Google Play on November 17.
Eddie Redmayne Auditioned For Another Famous Harry Potter Role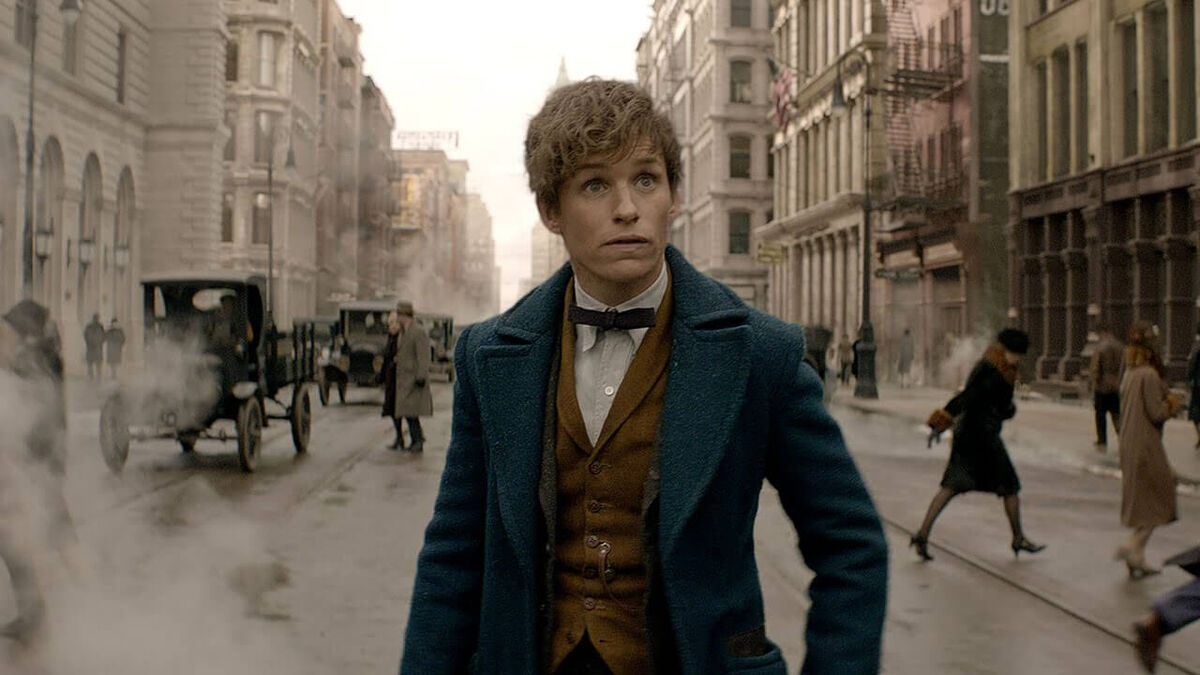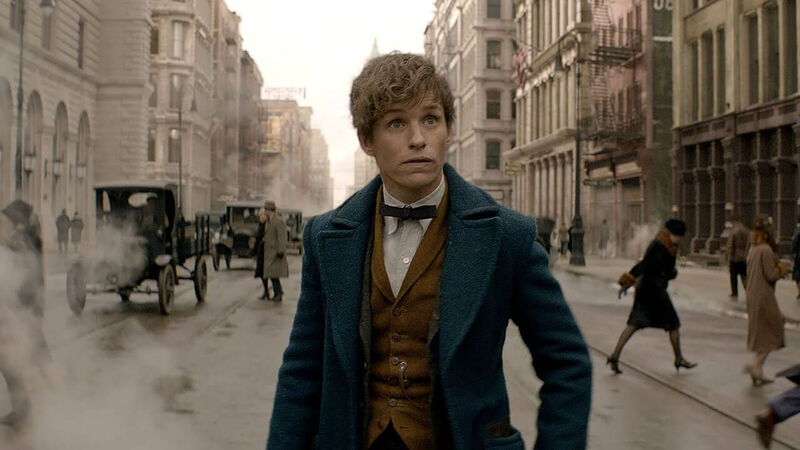 Fantastic Beasts and Where To Find Them star Eddie Redmayne will make his debut as Magizoologist Newt Scamander when the film opens on November 18. But it could have been so different – because Eddie Redmayne once auditioned for another iconic role in the Harry Potter franchise. In an interview with Empire magazine, Redmayne revealed that while he was in university he auditioned for the part of Tom Riddle.
"I actually auditioned to play Tom Riddle while I was at university. I properly failed and didn't get a callback. Over the years, I always hoped I might be cast as a member of the Weasley family. I'm colour blind, but I've always been told there's a tinge of red to my hair – but unfortunately not. A lot of my friends, like Domhnall Gleeson and Rob Pattinson, got their Harry Potter moment, but I never got mine."
While Redmayne never got his Harry Potter moment, it seems to have worked out well for him.
Colin Farrell's Admission
Colin Farrell has admitted that he had not read the Harry Potter books before taking the role of Percival Graves in Fantastic Beasts and Where to Find Them. However, he was a fan of the film series.
"There are a few films where in they're on the television, I just can't turn them off, they're just so comforting; and any 'Harry Potter 'series qualifies as one of those films. It's just such a beautiful and immersive world, that pays due respect to human emotions. I would be a liar if I said being in a trailer where that score kicks in didn't get me excited. I'm 40 and I shouldn't say such things."
The Boss Was Snubbed By Harry Potter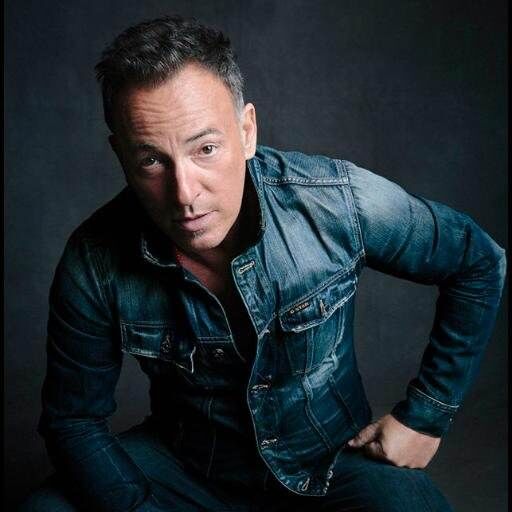 Legendary musician Bruce Springsteen has revealed that the producers of the Harry Potter films rejected his offer to include one of his songs in the first Harry Potter film. His ballad, "I'll Stand By You" was written for his eldest son, and is rumored to be inspired by the experience of reading the Harry Potter books to him. However, there was apparently a contract stipulation which prevented the use of commercial songs in the Harry Potter films.
Now Is Your Chance To Attend Hogwarts! Sort Of
Ever since the Harry Potter series started, fans have longed to attend wizarding schools like Hogwarts School of Witchcraft and Wizardry. And now, finally, fans will get the chance.
From May 25-28, the Mimbulus Mimbletonia Association will take over the Jolibert Bourgougnague Castle in Lot-et-Garonne, France. The events will be based around the first book in the series, Harry Potter and the Philosopher's Stone, and will include lessons on botany, potions, spellcasting, and Quidditch.
100 students will be selected to take part in the event, and they must be over the age of 16 by May 2017 (although those under 18 will still need parental permission).
---
Wizarding Weekly News for October 19, 2016
Fantastic Beasts Sequels Expand Series To Five Films
At the Fantastic Beasts and Where to Find Them Global Fan Event, J.K. Rowling announced that the film series – originally planned to be a trilogy – is to be extended to a total of five films.
"We always knew that it was going to be more than one movie — we knew that from the start — so we set a trilogy as a sort of placeholder, because we knew there would be more than one movie. But I've now done the plotting properly, so we're pretty sure it's going to be five movies."
During the event, it was revealed that both Albus Dumbledore and Gellert Grindelwald will feature in the new films. It will be interesting to see how far Newt Scamander's story will intersect with Dumbledore and Grindelwald's history, and the great war that threatened the Wizarding World in the early twentieth century. Dumbledore also features in Fantastic Beasts in some capacity, in a scene between Newt and Percival Graves.
With the implication that the events of Fantastic Beasts are somehow tied to Grindelwald's reign of terror, could the film series grow beyond the original premise of Newt's adventures in America? David Yates revealed that the next film will find Newt in a capital city that is not New York, indicating that the series could see Newt on a globe-trotting mission in the middle of a wizarding war.
Olly Moss Produces New Harry Potter Posters
Artist Olly Moss – known for his minimalist style – has produced a range of seven Harry Potter posters, one for each of the published books. Each poster uses the same background, and includes well known elements from each book like the boat crossing from Philosopher's Stone, to a ruined Hogwarts from Deathly Hallows.
Check out the seven posters over at our Fandom article.
Magical Make-Up
Storybook Cosmetics has unveiled a new range of make-up brushes styled after the wands from the Harry Potter series. Five different styles – including Dumbledore and Voldemort's wands – are available in a single set. Unfortunately, demand for the brushes has led to the range becoming temporarily unavailable until the company can restock.
---
Wizarding Weekly News for October 12, 2016
New Fantastic Beasts and Where to Find Them Character Posters
As Fantastic Beasts and Where to Find Them gears up for its release, Warner Bros have released nine character posters featuring the main players of the film.
Newt Scamander (Magizoologist)
Percival Graves (Director of Magical Security)
Porpentina Goldstein (MACUSA Auror)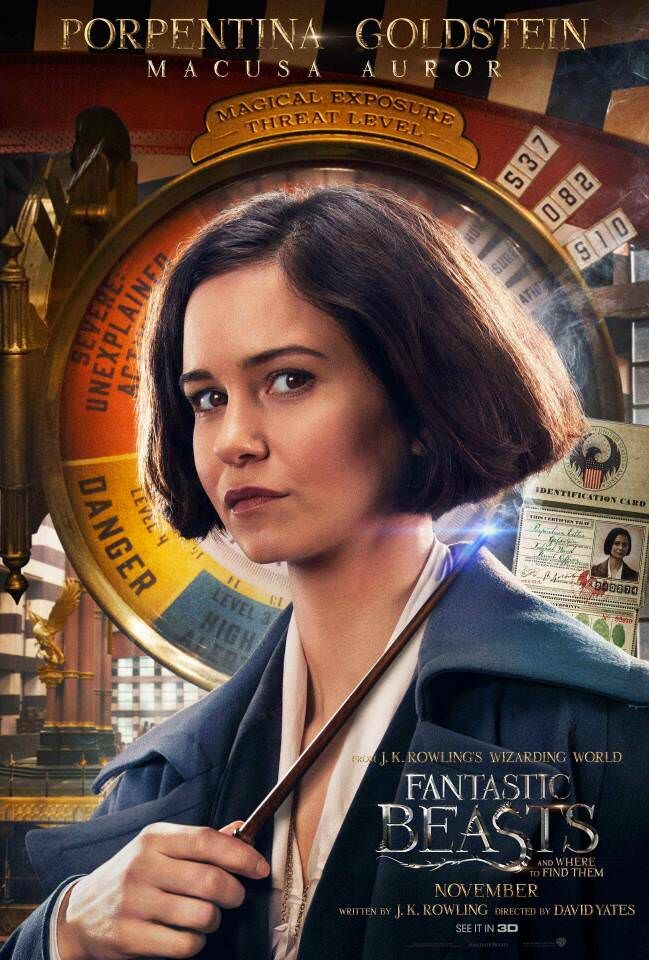 Queenie Goldstein (Legilimens)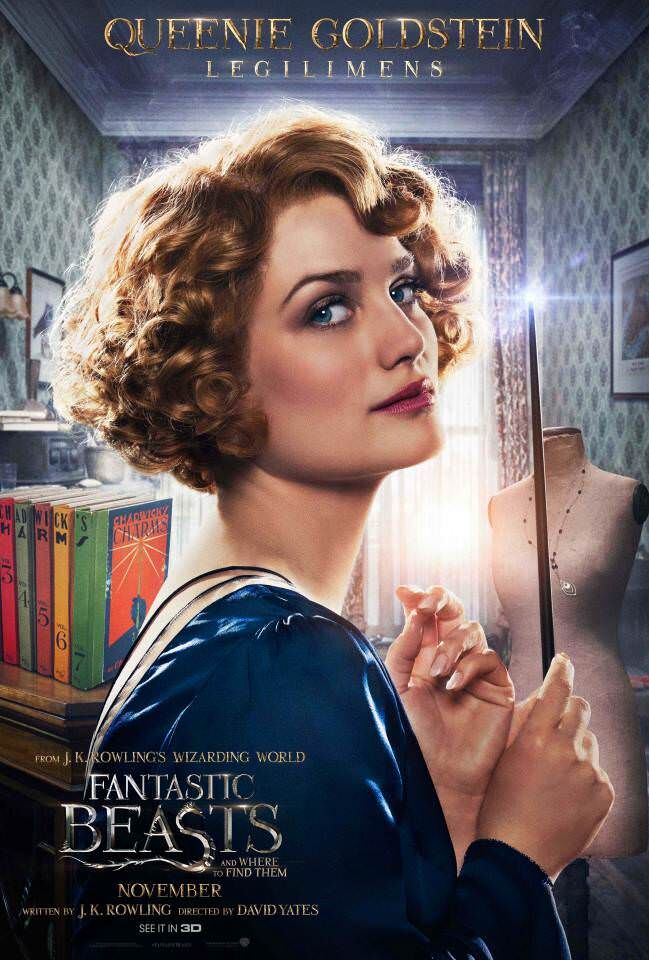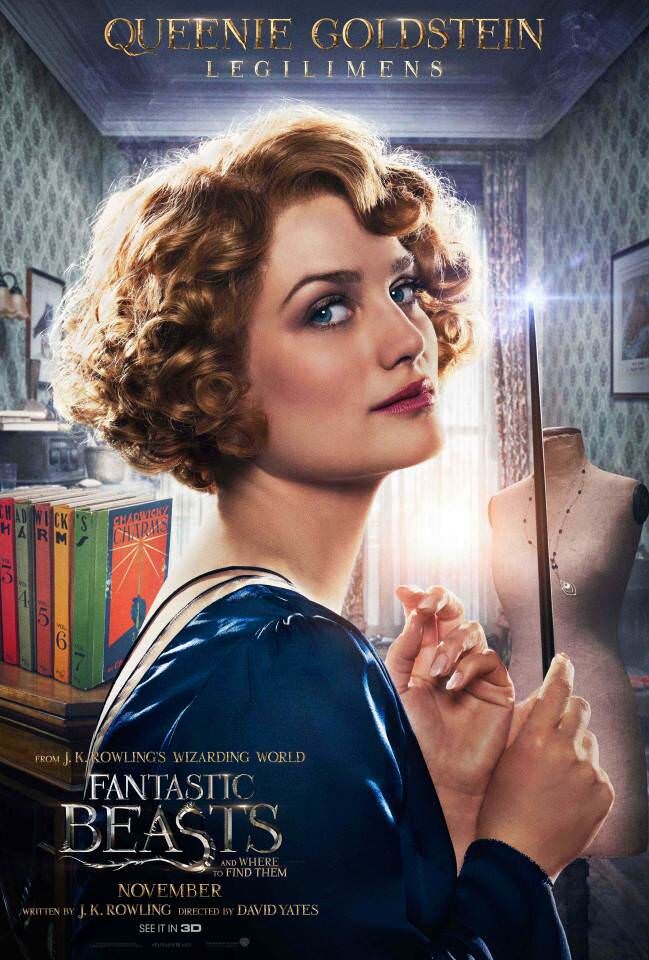 Jacob Kowalski (No-Maj)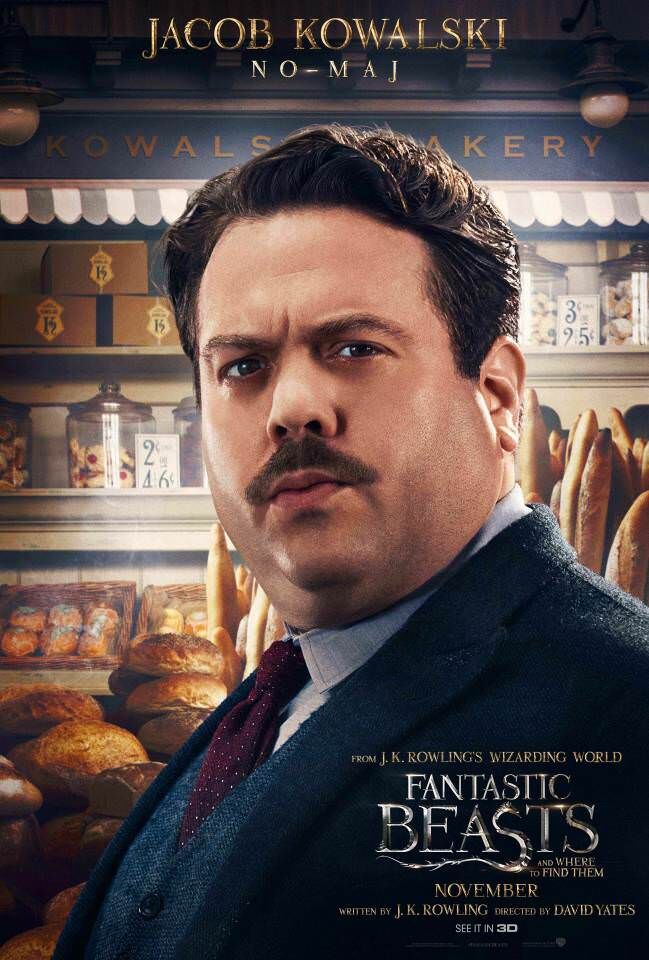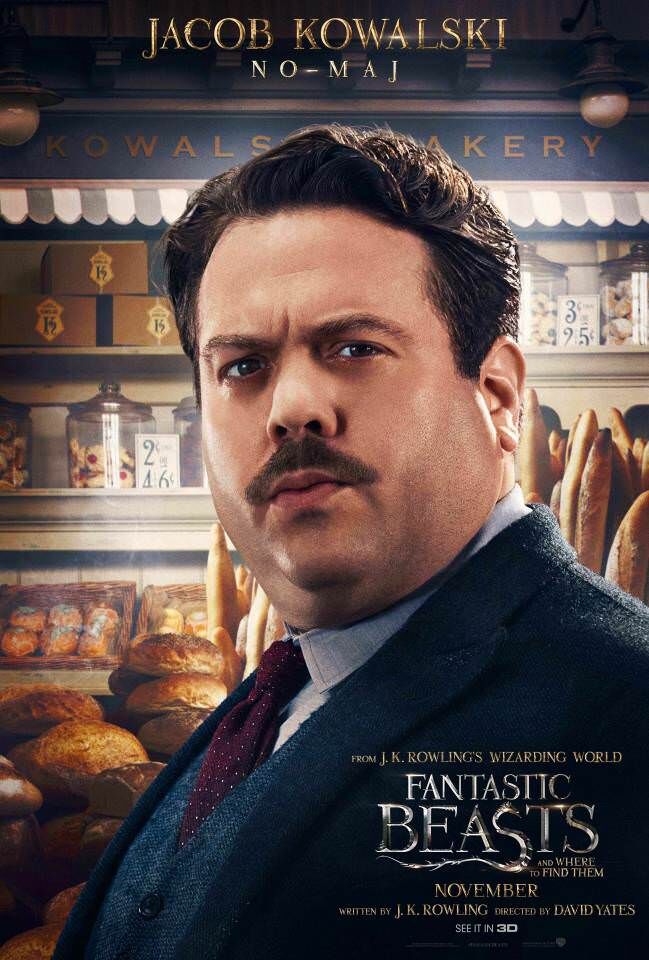 Mary Lou (Leader of the Second Salemers)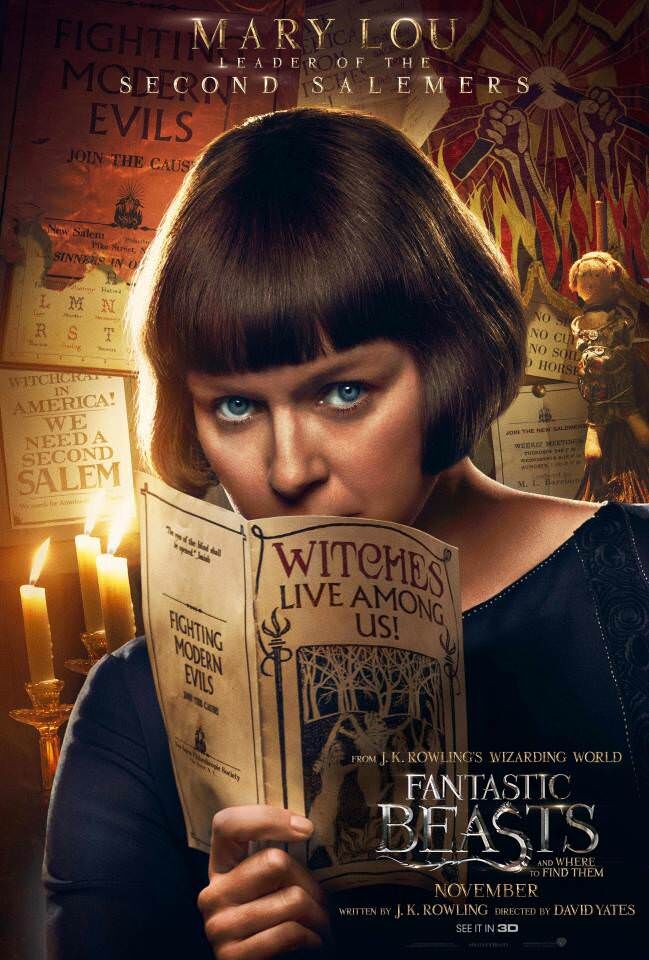 Credence (Second Salemer)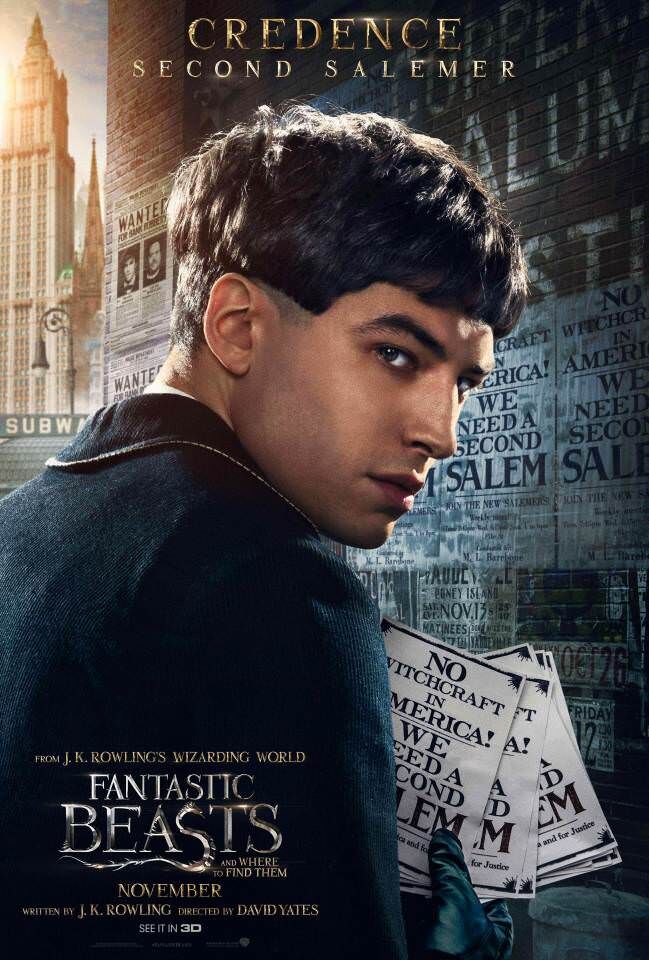 Seraphina Piquery (President of MACUSA)
Gnarlak (Goblin Gangster)
In the posters, both Mary Lou and Credence are the only two Human characters not referred to by their second name – given as Barebone in other materials. Could this hint that the characters aren't exactly who they claim to be? Maybe they have another surname, one more closely linked with the Wizarding World and its history.
Also of note is the chain with the sign of the Deathly Hallows in Percival Graves' poster. In Wizarding history, the Deathly Hallows were the three gifts given to the Peverell brothers by Death – the Elder Wand, the Resurrection Stone, and the Cloak of Invisibility. The sign of the Deathly Hallows was also taken by Gellert Grindelwald as his personal sigil. With the mention of Grindelwald in the final Fantastic Beasts trailer, could Graves have connections to Grindelwald's movement in Europe? Or is he seeking the Deathly Hallows for himself?
The History of MACUSA
On Pottermore, J.K. Rowling has revealed the history of MACUSA, and their relations with American society in a new piece of writing. Rowling details MACUSA's history from its founding until the 1920s. Among the tidbits on offer are MACUSA's actions during the Revolutionary War, and the fact than one of MACUSA's first Aurors, Abraham Potter, was a distant relation of Harry Potter.
Pottermore promoted the new piece of writing with a short video featurette.
Fantastic Beasts and Where to Find Them Soundtrack Listing
Warner Bros and WaterTower Music have unveiled the track listing for Fantastic Beasts and Where to Find Them. Composed by James Newton Howard, the soundtrack will include 26 tracks. Caution is advised, however, as the track titles could potentially give away spoilers for the film.
The Main Titles for the film were also released in its entirety. The track starts off with the main Harry Potter theme before evolving into a unique track.
Heathrow Airport Opening New Harry Potter Shop
Travellers passing through Terminal 5 at Heathrow Airport will soon be able to buy all things Harry Potter with the opening of The Harry Potter Shop. A 600 sq.ft. store will be opening prior to the November 18 release of Fantastic Beasts and Where to Find Them, and offer travellers all manner of merchandise from clothing to collectibles.
Fantastic Beasts and Where to Find Them Twitter Emojis
Magic has come to the Muggle world in the form of Fantastic Beasts inspired emojis on Twitter. To help promote the release of Fantastic Beasts and Where to Find Them, four new emojis are available for you to tweet with: #FBNewt, #FBTina, #FBJacob, and #FBQueenie.
---
Wizarding Weekly News for October 5, 2016
Fantastic Beasts VR Experience Coming to Daydream View
A Fantastic Beasts and Where to Find Them VR experience will be one of the first pieces of content available on Google's new VR mobile platform, Daydream View.
During their "Made by Google" event, Google teased the VR experience set in the Harry Potter universe. One piece of information sure to appeal to fans was revealed: the Daydream View controller – a motion-tracking device similar to the Nintendo Wii remote – will be used as a wand. That's right, fans will be able to pretend they are true Wizards and Witches and manipulate the environment by levitating objects and casting spells.
"With Daydream you're going to be able to explore some really magical places, and what's more magical than the wizarding world of J.K Rowling? I'm excited to announce that we've been working with Warner Brothers to bring an exclusive Fantastic Beasts and Where to Find Them experience to Daydream," said Adrienne McCallister, the leader of partnerships for Daydream.
Global Harry Potter IMAX Fan Event
Harry Potter fans will get the opportunity to attend a global fan event which will preview new footage from Fantastic Beasts and Where to Find Them in IMAX format. A Return to J.K. Rowling's Wizarding World will also include a live interactive Q&A session with the film's stars and director. Fans will be treated to a never-before-seen reel from Fantastic Beasts featuring key moments from the film.
Stars from Fantastic Beasts and Where to Find Them will join the event in person in London and Los Angeles. Eddie Redmayne, Katherine Waterston, Alison Sudol, Dan Fogler, and director David Yates will attend the event in London. Colin Farrell and Jon Voight will attend the event in Los Angeles.
The global event will kick off on Thursday, October 12th at 8:30 PM (3:30 PM EDT, 12:30 PDT) in London and simultaneously in major cities across the U.S. and internationally. Originally, the event was only to be held in IMAX theatres in London, Los Angeles, New York, Sao Paulo, Mexico City, and Rome. Due to popular demand, more cities were added to the event: San Francisco, Chicago, Dallas, Miami, Orlando, Washington D.C., Toronto, and Atlanta in the U.S., as well as Paris, Santiago, Bogota, and San Juan.
Fans will have the opportunity to ask the stars and director questions in the live Q&A session. The footage and Q&A session will be streamed live online exclusively on the Fantastic Beasts official Facebook page. Following the preview, fans will be invited to stay for an IMAX screening of Harry Potter and the Philosopher's Stone. Attendees will also be presented with a specially designed Fantastic Beasts and Where to Find Them t-shirt and collectible mini-poster.
Following on from the Global Fan Event on October 13, IMAX theatres will screen all eight Harry Potter films in IMAX format. The one-week screening will be the first time that both Harry Potter and the Philosopher's Stone and Harry Potter and the Chamber of Secrets will have been screened in IMAX format.
Christmas Dinner In The Great Hall Is The Perfect Christmas Experience


The Warner Bros Studio Tour in the U.K. has announced that Harry Potter fans will again have the chance to enjoy Christmas dinner in the Great Hall of Hogwarts School of Witchcraft and Wizardry. The replica set will be decorated with original props from the Harry Potter films and Christmas decorations.
The event will held on December 7th and 8th. For the price of £240.00 per person, guests will be greeted at 6:00 PM with a drinks reception and canapés, and then be treated to a three course banquet. There will also be music and dancing until the end of the event, which will be around midnight. Replica wands will be used as place settings, and the package also includes a pass to the Studio Tour as well as a complimentary shuttle bus ride to Watford Junction train station.
All guests must be aged 18 or over, and photographic ID will be required. While smart dress is encouraged for the event, fancy dress will be welcome. Tickets go on sale from 10:00AM on Thursday 6 October.
MinaLima Gallery Exhibition Heading To Paris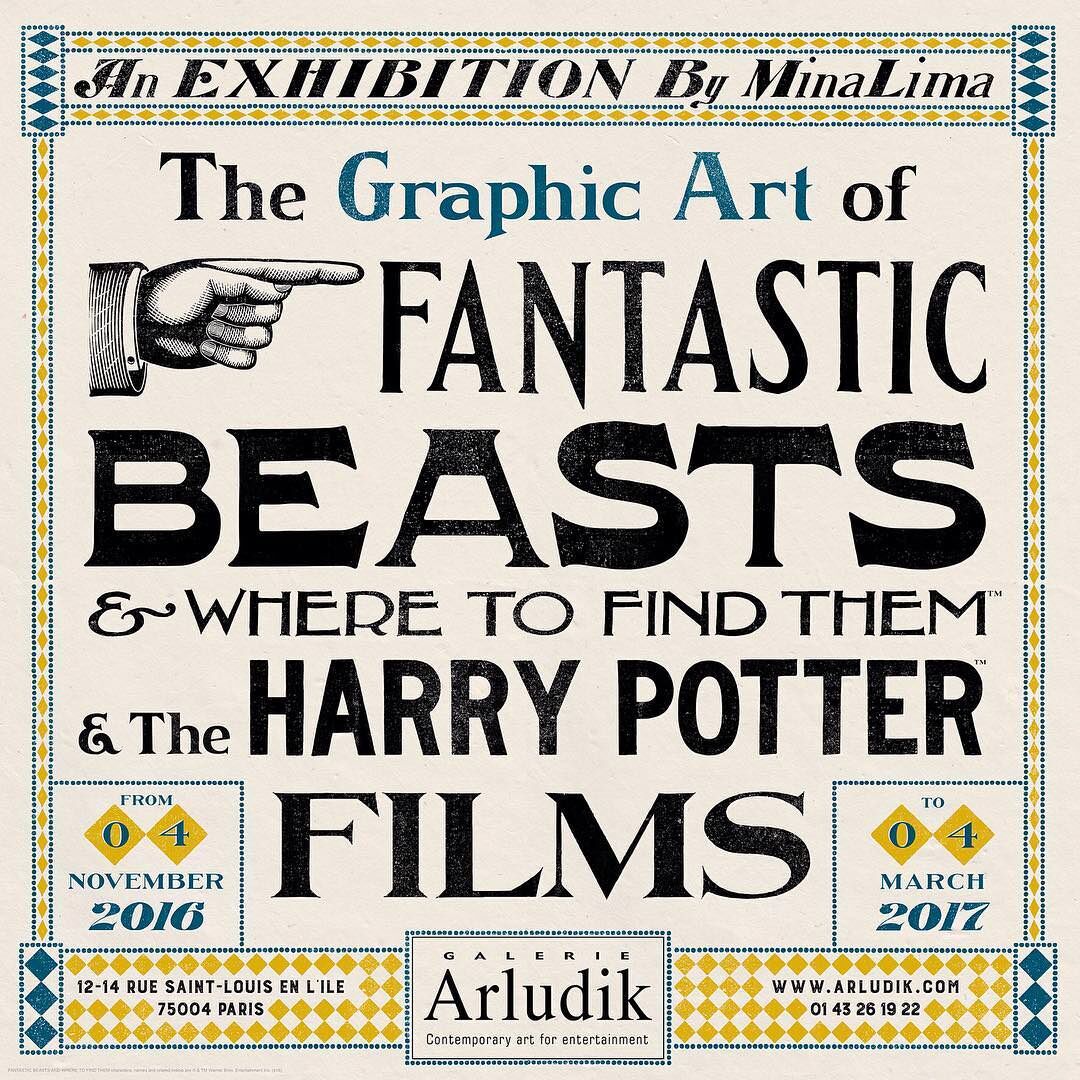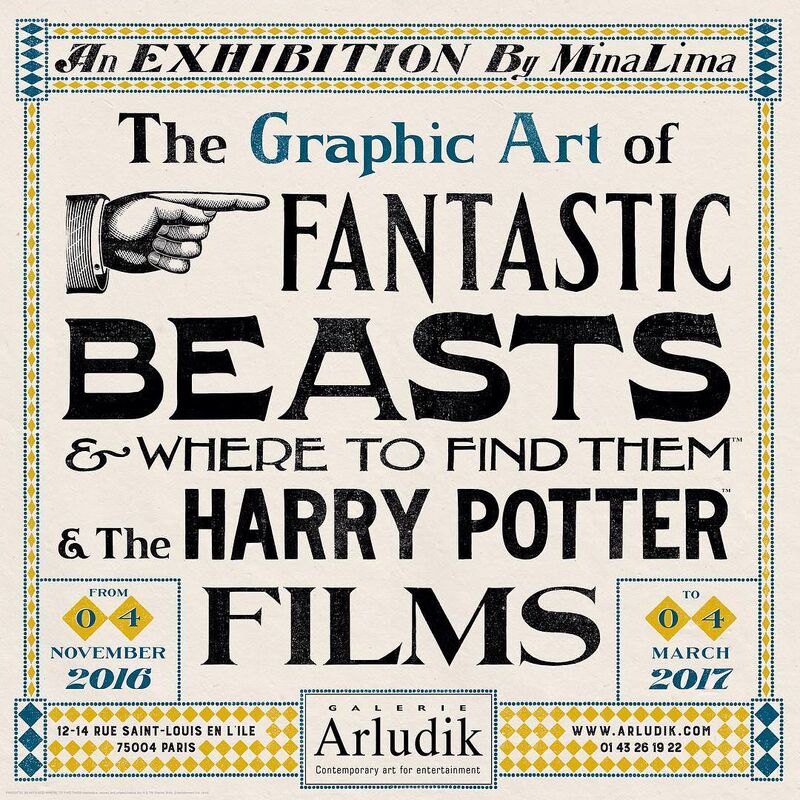 Miraphora Mina and Eduardo Lima – known collectively as MinaLima – are taking a new exhibit of their Fantastic Beasts and Harry Potter graphical art to Paris. Opening on November 4th, the exhibit will be called "The Graphic Art of Fantastic Beasts and Where to Find Them and the Harry Potter Films" and will run to February 4th, 2017. The exhibit will be hosted at the Galerie Arludik.
---
Wizarding Weekly News for September 28, 2016
New Fantastic Beasts and Where to Find Them Trailer
Today, on The Ellen Show, the final trailer for Fantastic Beasts and Where to Find Them was revealed!
What new information did we learn from the trailer?
It seems that Newt Scamander's case of magical creatures is much more than a simple tool for keeping them confined. From the trailer, both Newt and Jacob enter the case themselves, seemingly revealing that inside is another world full of distinct biospheres to keep the magical creatures comfortable. As a Magizoologist, Newt would probably not want to distress his beloved creatures too much, and caring for them in an almost natural environment would definitely be something he would do. We also get some new images of beasts that may be the Nundu and the Erumpent.
There is emphasis on the differences between the Wizarding communities in America and Britain. Newt is directly asked what he knows about the former, and doesn't even know that Americans refer to a non-magical Muggle as a "No-Maj" when presented with the term.
We get a clear look at Mary Lou Barebone giving a speech about an evil spreading terror in New York and then disappearing without a trace. Mary Lou is the leader of the Second Salemers, a group dedicated to exposing the Wizarding community in America. We also see her adoptive son, Credence – in conversation with Percival Graves.
We get a better look at the character of Percival Graves in this trailer, possibly hinting that he is either the villain of the film, or at least a character with a different world view of Wizarding secrecy. He dislikes that the Wizarding community is forced to hide in the shadows, and openly questions the law that keeps them hidden, wondering who it really protects. Later, he ominously states that he refuses to bow down any longer.
Shots of Wizards and No-Maj police facing off against each is accompanied by a direct mention of Gellert Grindelwald's attacks in Europe. Grindelwald is, of course, well known to Harry Potter fans as Albus Dumbledore's first love who terrorised Europe until he was defeated by Dumbledore in 1945. The direct connection between the new film and the history of the Harry Potter franchise helps to unite the two storylines and cement their place in a shared universe.
Pottermore Patronuses – Rare Creatures, Disappointment, and … Harambe?
After Pottermore gave users the chance to discover their Patronuses, Harry Potter fans flocked to the site to discover their spiritual protective animal. There are numerous different animals available, from breeds of dogs, cats, and birds, to animals like wolves, horses, and even … rats? Needless to say, some fans were unhappy with the Patronus they got, taking their frustrations to Twitter. The official Pottermore account responded to those disappointed with their animal, telling them that Patronuses were rarely what people expected them to be. But some lucky fans got a response from J.K. Rowling herself!
Her response to one fan's Patronus being a rat …
… and a mole …
… and even a peacock!
The peacock is a symbol of immortality in certain cultures and nothing to do with vanity. Just saying.

— J.K. Rowling (@jk_rowling) September 22, 2016
Amongst the more "normal" Patronuses, some fans got decidedly magical creatures, including a Hippogriff, a Runespoor, a Thestral, a Unicorn, and a Fire-Breathing Salamander.
As fans shared their Patronuses across Twitter, a meme sprung up showing the ghostly image of Harambe, the gorilla killed at Cincinnati Zoo early this year.
J.K. Rowling retweeted the meme, leading many to believe that Harambe was an official Patronus on Pottermore. The author had to deny that he was, and that she had retweeted it because it was simply funny.
Harry Potter Series Tops List of Best Book-to-Film Adaptations
The Harry Potter series of books has topped a list of the best book-to-film adaptations in the UK. 2,000 film fans were surveyed, with Harry Potter films in the top ten of 32 percent of those quizzed. the poll was commissioned by Odeon to tie-into the release of two new book to film adaptations – The Girl on the Train and Inferno.
UK's top 20 book-to-film adaptations
The Harry Potter series –  J.K. Rowling
A Christmas Carol – Charles Dickens
The Shawshank Redemption – Stephen King
The Lord of the Rings saga – JRR Tolkien
James Bond series – Ian Fleming
The Bourne series – Robert Ludlum
The Green Mile – Stephen King
Charlie and the Chocolate Factory – Roald Dahl
The Hobbit – JRR Tolkien
Forrest Gump – Winston Groom
Bridget Jones's Diary series – Helen Fielding
Jurassic Park – Michael Crichton
The Chronicles of Narnia series – CS Lewis
The Jungle Book – Rudyard Kipling
The Godfather – Mario Puzo
One Flew Over the Cuckoo's Nest – Ken Kesey
The Hunger Games trilogy – Suzanne Collins
Pride and Prejudice – Jane Austen
Alice's Adventures in Wonderland – Lewis Carroll
The Girl With the Dragon Tattoo – Steig Larsson
Harry Potter and the Chamber of Secrets: The Illustrated Edition
On October 4, Harry Potter fans will be able to buy the second book in The Illustrated Edition series, Harry Potter and the Chamber of Secrets. Fully illustrated by Jim Kay, the gorgeous new edition is the second in the Illustrated Edition series, having been proceeded by Harry Potter and the Philosopher's Stone last year. Many of the images seen in the trailer were previously revealed on Pottermore earlier in the year.
A Fantastic Soundtrack
Both Amazon Canada and Amazon UK have listed the soundtrack for Fantastic Beasts and Where to Find Them as available for pre-order with a release date of November 4. The score for the film has been written and conducted by James Newton Howard, who has been nominated 8 times for an Academy Award. The soundtrack will reportedly be available in CD, vinyl and digital formats. However, Warner Bros. has not officially confirmed the release date.
Wizarding Property Portfolio
Not content with just owning Harry Potter's childhood home, you could now add Hermione Granger's to your growing property portfolio of Wizarding addresses. The house that stood in for Hermione's house is a six-bedroom detached period property in Hampstead Garden, and is on the market for a cool £2.4 million. Which, according to an online Wizarding currency converter is about 498,985 Galleons, 13 Sickles, and 18 Knuts in Wizarding currency.
I expect The Burrow to up for sale any day now …
---
Wizarding Weekly News for September 22, 2016
Expecto Patronum!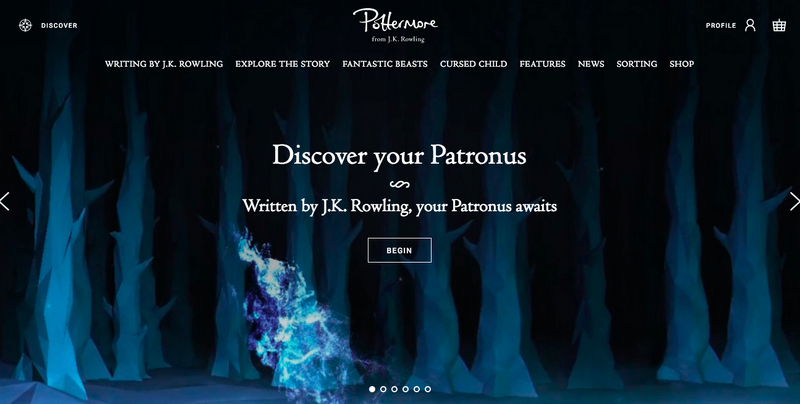 Pottermore, the official J.K. Rowling website, has just launched their latest interactive experience – you can discover your own Patronus in the form of a wonderful interactive quiz experience.
By answering a series of cryptic question written by Rowling, Pottermore users can discover their own Patronus from a range of familiar and magical creatures. So, fellow Wizards and Witches, it is time to grab your wands, bellow "EXPECTO PATRONUM" at your computer screen and find out what your Patronus is.
Mine is a Tortoiseshell Cat. I know you were all wondering.
---
Wizarding Weekly News for September 21, 2016
Fantastic Merchandise and Where to Find Them!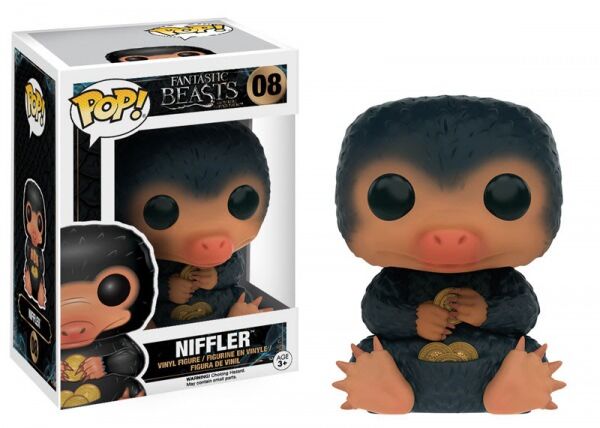 As the release of Fantastic Beasts and Where to Find Them draw nearer, the inevitable waves of merchandising have begun to appear. Merchoid.com have a range of Fantastic Beasts-themed clothes on offer, ranging from t-shirts featuring the film's logo and promotional images, to ones bearing the emblem of M.A.C.U.S.A. For those of a more action figure persuasion, Funko has several characters from Fantastic Beasts available for pre-order including the main characters of Newt Scamander, Tina Goldstein, Queenie Goldstein, Jacob Kowalski, Seraphina Picquery, Percival Graves, and two versions of the Niffler. And finally, the official Harry Potter store has released a load of Fantastic Beasts themed merchandise, everything from standees of the main characters, to journals, mugs, puzzles, and more!
Queen of the Mind
Alison Sudol, who plays Queenie Goldstein in the upcoming Fantastic Beasts and Where to Find Them has revealed some of her character's powers in an interview with Pottermore. Queenie is a powerful Legilimens, capable of reading minds. If that sounds familiar, it was also one of the talents that Professor Severus Snape possessed, and tried to teach to Harry Potter to prevent Voldemort from using their connection to control him or gain information.
"The longer I play her, the more I delve into Queenie's powers. It really informs who she is, because she sees into people. She's not just reading what you're currently thinking, she's reading you. Being a Legilimens means she's reading your whole story, she's seeing all of your truths. If she peers in far enough, she can go all the way down."
Harry Potter Sells Childhood Home! Sort Of.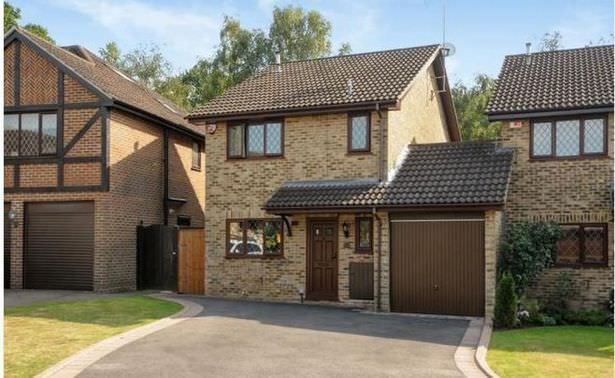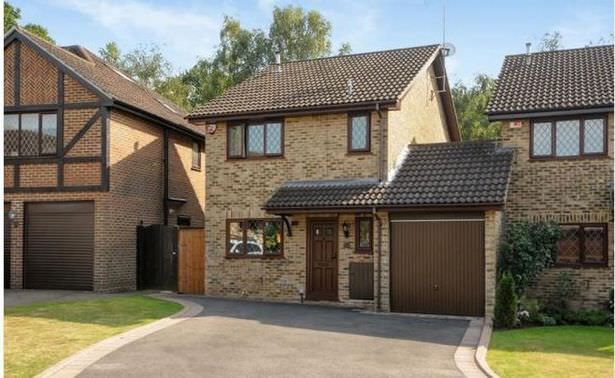 Ever fancied living in The Cupboard Under The Stairs like Harry Potter did while living at the Dursleys? Well now you can! Kind of.
The house in Picket Post Close, Martins Heron that was used as No. 4 Privet Drive in Harry Potter and the Philosopher's Stone  is up for sale. Yes, for the low, low price of nearly half a million pounds, you can live in the house Harry grew up in (disclaimer: Harry did not really grow up in the house).
However, the house was only used in the first film as logistical problems meant that shooting at the location for subsequent films was abandoned in favor of recreating the entire street in a studio. But never mind that – it's Harry's childhood house! Start raiding your rainy day fund for the deposit!
Line Change in Prizoner of Azkaban Leads to Conspiracy Theories
Recently, Seventeen writer Kelsey Stiegman made a startling discovery that had apparently eluded Harry Potter fans for years. Sometime after the initial printing of  Harry Potter and the Prisoner of Azkaban in 1999, a random sentence was changed. Stiegman compared the text from a 2013 edition with the original 1999 text.
Original Text:
"Er — Mr. Black — Sirius?" said Hermione.

Black jumped at being addressed like this and stared at Hermione as though he had never seen anything like her before.
Revised Text
"Er — Mr. Black — Sirius?" said Hermione.
Black jumped at being addressed like this and stared at Hermione as though being spoken to politely was something he'd long forgotten.
The changed line led to conspiracy theories ranging from the sublime to the ridiculous. Stiegman has tweeted Harry Potter author J.K. Rowling for comment on the changed line.
Kpop Band DIA Release Harry Potter Themed Album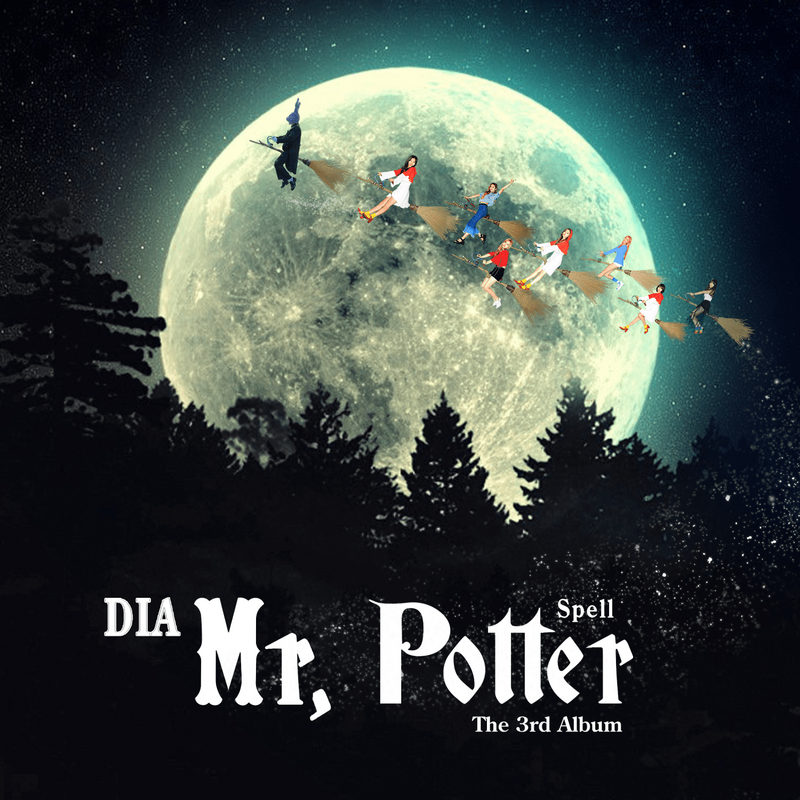 The Kpop girl band DIA (Do It Amazing) released their third studio album on September 12 called "Spell." The seven-track album is inspired by the Harry Potter books. The title track, "Mr. Potter," is categorized as dance-pop music with an upbeat, synthesized sound. The music video for the track featured DIA dressed as witches.
Harry Potter Rap
Staying with musical news, British musician and Harry Potter fan Alex Day has created a rap using all the spells featured in the Harry Potter series. Alex took inspiration from a similar video online that listed all the spell used in the films, and decided to make a musical version of it. Alex usually produces pop-style music, but decided rapping better suited his vision, although he was not confident of his rapping abilities.
"A lot of people have complimented me on it although I didn't think I would be any good at rapping. I thought I would just give it a go."
The Transformers Invade Hogwarts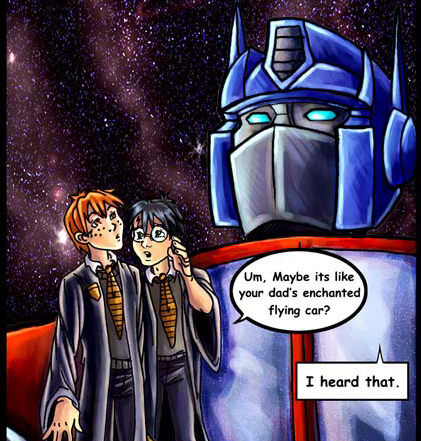 Lastly, some light hearted news as filming for Transformers The Last Knight was spotted near Alnwick Castle, a location that stood in for exterior scenes of Hogwarts School of Witchcraft and Wizardry in the first two Harry Potter films, Harry Potter and the Philosopher's Stone and Harry Potter and the Chamber of Secrets. If anyone's childhood involved mixing figures from various toy lines together and creating awesome stories, then the idea of Harry and his pals fighting off an invasion of Decepticons should be right up your alley.
---
Wizarding Weekly News for September 14, 2016
Will Daniel Radcliffe Return To 'Harry Potter'?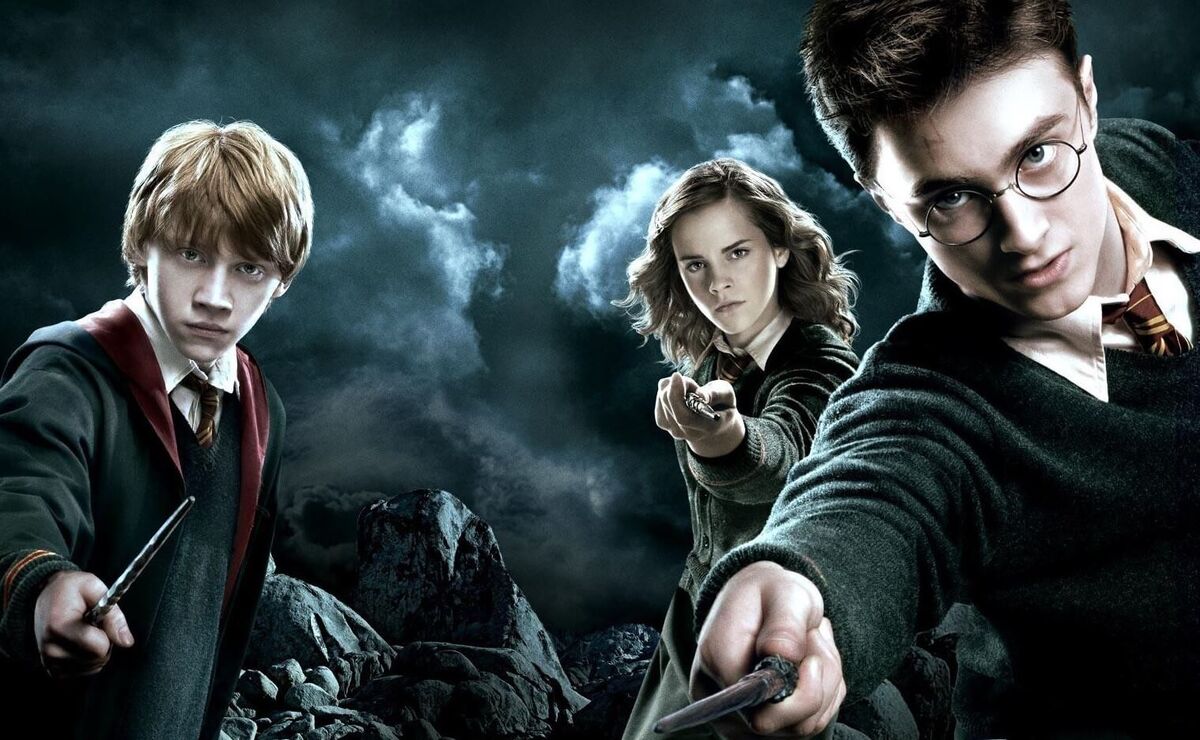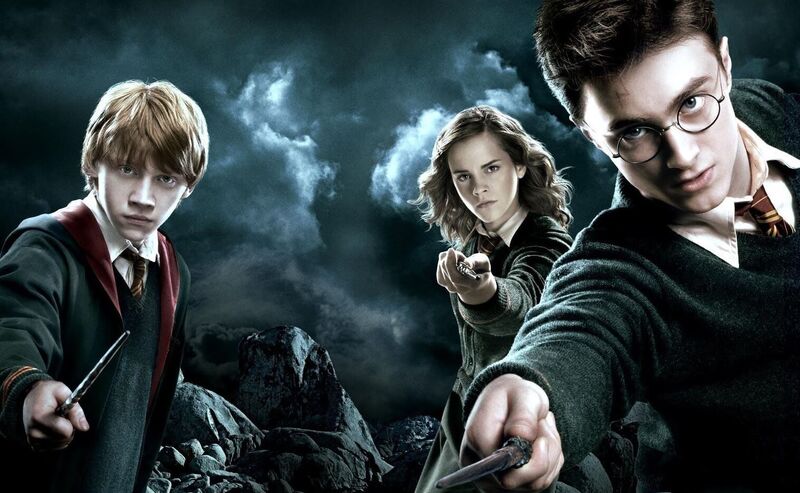 Along with Fantastic Beasts and Where to Find Them, the stage play Harry Potter and the Cursed Child has brought the world of Harry Potter back into the spotlight this year. Could a film adaptation of the stage play see Harry Potter star Daniel Radcliffe don the scar and glasses again? In an interview with The Hollywood Reporter at the Deauville Film Festival, Radcliffe was asked if he would ever return to the role that made him famous. His answer gave both hope and concern to Harry Potter fans.
"I'm never going to close that door, but I think I'll be happy enough and secure enough to let someone else play it."
Radcliffe also put forward the option of Jamie Parker, who plays Harry on the stage in Cursed Child, taking the role of the wizard in any future film. He also noted that at the moment he was too young to play the version of Harry currently gracing the West End stage. However, Radcliffe does admit he would feel strange returning to the role even in ten years' time.
"There's a part of me that's like, some things are better left untouched. If we went back to Potter, there's a chance we'd make what Star Wars: The Force Awakens was to the original Star Wars, but there's also the chance that we'd make Phantom Menace. So I don't want to go back to anything like that and maybe sour what people have already loved."
Ouch. Fear not Star Wars fans. Rogue One will hopefully help heal the pain of the prequels …
Radcliffe was also asked about the upcoming Fantastic Beasts and Where to Find Them and its star, Eddie Redmayne.
"He's an Oscar winner, dude, he doesn't need my advice."
Colin Farrell's Reasons For Joining Fantastic Beasts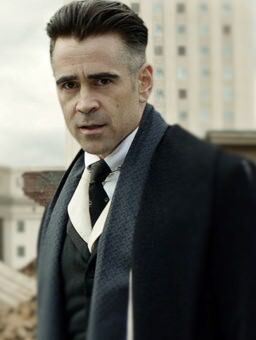 Colin Farrell – who plays Percival Graves in the upcoming Fantastic Beasts and Where to Find Them – has revealed the reason why he joined the film. In an interview with CinemaBlend, he gave the blunt reason.
Work. And the world that it exists within. I mean its enormous amounts of fun. I have a f**kin' wand.
Farrell does note another reason for playing the role, and its one of the most common reasons given by actors. He wanted to play a role that his children could watch him in. He admits that they might not want to watch the film or even like it, but he would like them to have the opportunity.
Lego Harry Potter Remaster Exclusive To PS4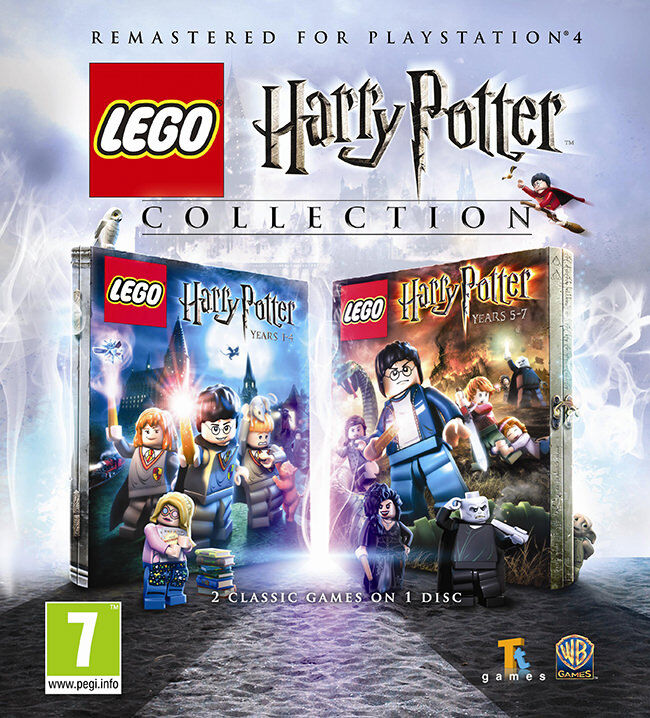 Warner Bros. have confirmed an October 18 release date for a PS4 exclusive remaster of the Lego Harry Potter series. The game will include enhanced graphics, visuals and lighting effects, along with DLC content. Lego Harry Potter was released as two games; the first covered the first four books, while the second covered the final three. The remastered version will ship on a single disc entitled Lego Harry Potter Collection . Although released a full month before the arrival of Fantastic Beasts and Where to Find Them, TT Games promised that the collection will be the perfect gift for fans waiting to see the film. There is speculation that the remastered game could have links to Fantastic Beasts and Where to Find Them.
The DLC for the game is said to be a Character Pack DLC and a Spell Pack DLC. The Character Pack is reported to include ten new characters, including the four Hogwarts founders Godric Gryffindor, Helga Hufflepuff, Rowena Ravenclaw, and Salazar Slytherin. Other characters will included Harry (Yule Ball), Hermione (Pink Dress), Ron Weasley (Ghoul), Luna (Lion Head), Lockhart (Straitjacket), and Peeves. The Spell Pack contains five new spells: Cantis (makes an individual sing), Densaugeo (grows an individual's teeth), Ducklifors (turns a target into a duck), Melofors (turns an individual's head into a pumpkin), and Tentaclifors (turns a target's head into a tentacle).
---
Wizarding Weekly News for September 8, 2016
Fantastic Beasts and Where to Find Them Gets Classification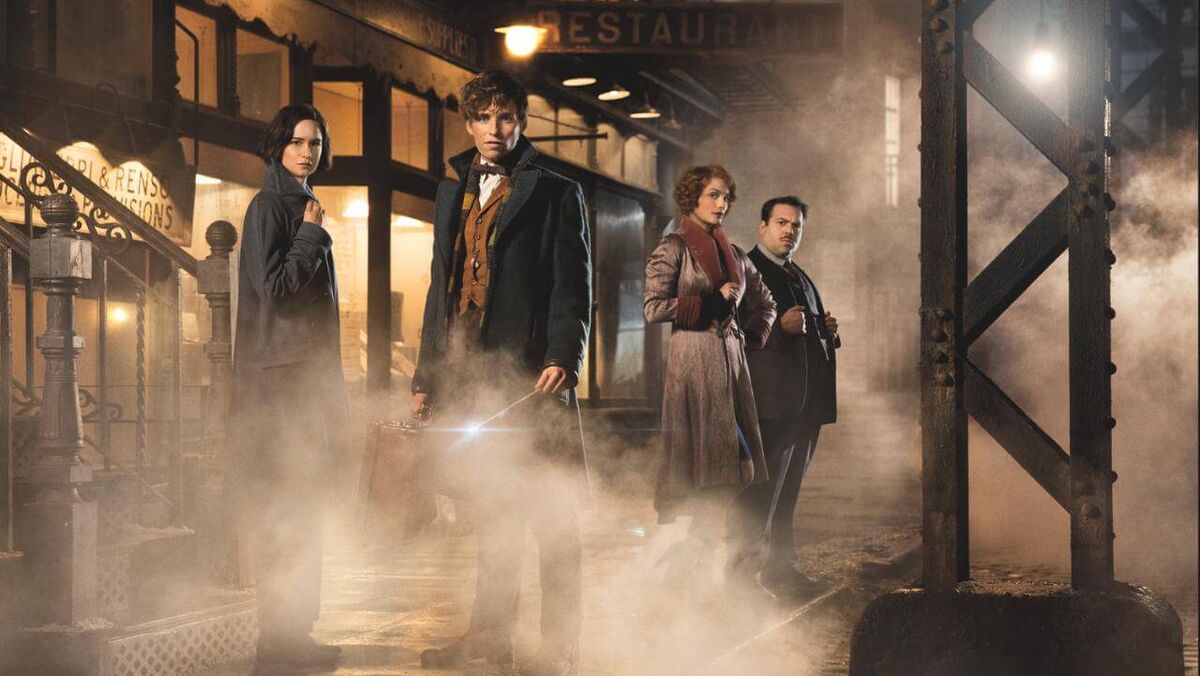 Fantastic Beasts and Where to Find Them has been classified as PG-13 by the Motion Picture Association of America.
PG-13 – Parents Strongly Cautioned

Some material may be inappropriate for children under 13. Parents are urged to be cautious. Some material may be inappropriate for pre-teenagers.
The mainstream Harry Potter films alternated between PG and PG-13 ratings throughout the eight film run. The first three films and Harry Potter and the Half-Blood Prince are all rated as PG. The remaining films, which generally include materials such as character deaths and potentially scary scenes for children, are all rated as PG-13. Strangely, the film classification board did not think that Half-Blood Prince needed a PG-13 rating. This was despite the film depicting the death of fan-favorite character Albus Dumbledore, and including a scene with creatures that were basically zombies. The film was reclassified as a PG-13 for its IMAX release.
Fantastic Beasts Screenplay Cover Revealed
With the release of the film Fantastic Beasts and Where to Find Them, new tie-in books were a certainty. Fans were given the chance to read the latest installation of the Harry Potter series with the release of the script book for Harry Potter and the Cursed Child. Fantastic Beasts and Where to Find Them will get the same treatment.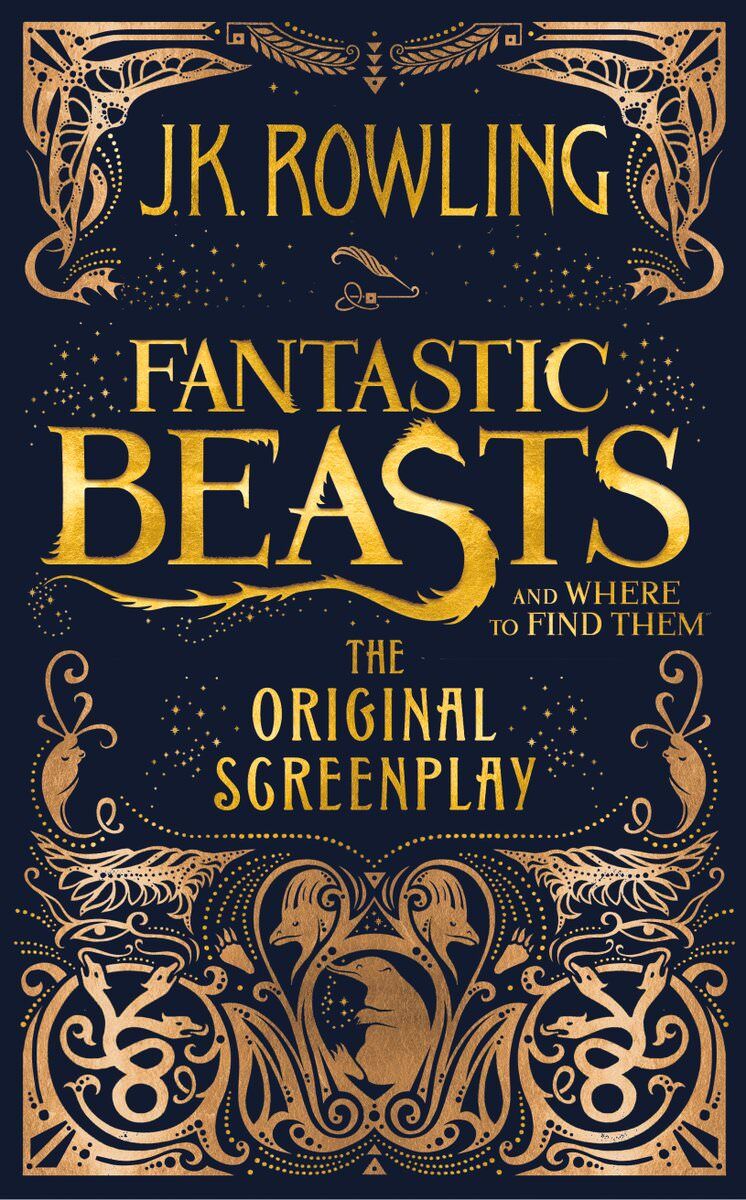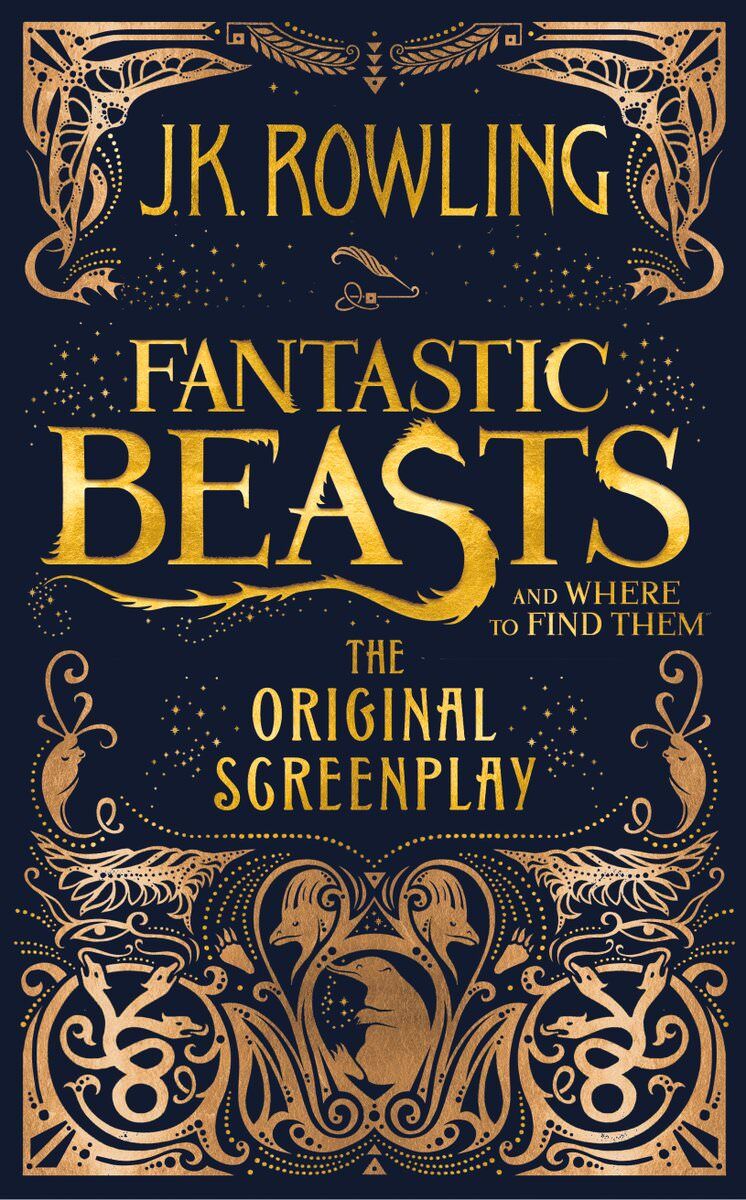 The Little, Brown Book Group has revealed the cover to Fantastic Beasts and Where to Find Them: The Original Screenplay by J.K. Rowling. Throughout the U.S. and Canada, the print versions of the book will be published by Scholastic. The Original Screenplay will be available on Nov. 18, the same date as the film is released in the U.S.
The screenplay is not the only tie-in book to be published in the lead-up to the film. Other ties-ins will include Fantastic Beasts and Where to Find Them: Fashion Sketchbook, Fantastic Beasts and Where to Find Them: Magical Movie Handbook, and Fantastic Beasts and Where to Find Them: Character Guide.
Pottermore Presents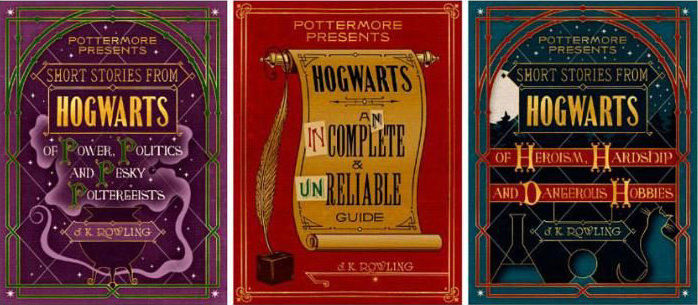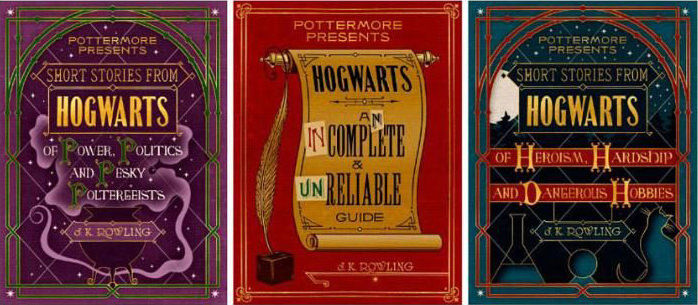 On Tuesday Sept. 6, Pottermore released three eBooks under the "Pottermore Presents" umbrella. The first book, Short Stories From Hogwarts of Heroism, Hardship and Dangerous Hobbies focuses on the histories of several of Hogwarts' teachers over the years. The second, Short Stories From Hogwarts of Power, Politics and Pesky Poltergeists centers around the institutions of the Wizarding World such as the Ministry of Magic. The last, Hogwarts: An Incomplete and Unreliable Guide goes into greater detail about the Wizarding school itself.
Harry Potter Festival and Quidditch Tournament 2016
The Harry Potter Festival and Quidditch Tournament 2016 comes to Chestnut Hill in Philadelphia from October 20-22. The three-day event at Chestnut Hill College will feature the fifth annual Harry Potter Conference and the seventh annual Philadelphia Brotherly Love Cup. Quidditch teams from across the Mid-Atlantic will compete is a round robin "muggle" Quidditch tournament.
The town of Chestnut Hill is also getting in on the act. Inspired by the books, many of the local businesses will be transformed into Harry Potter-themed locations for the duration of the weekend. Actors dressed as characters from the books will interact with visitors throughout the festival. Other attractions will include Defence Against the Dark Arts lessons, Sorting Hat demonstrations, and the Tri-Wizard straw maze.
Cursed Child Still No.1
Harry Potter and Cursed Child Parts One and Two continues to dominate USA Today's Best-Selling Books list. The script book has retained the No.1 spot for the sixth consecutive week. The book, released on July 31, shows no signs of slowing down in terms of sales.
Harry Potter Comes To LEGO Dimensions
The popular video game LEGO Dimensions have released a trailer for the upcoming Harry Potter Team Pack. The new pack will introduce a wide variety of Harry Potter related settings and characters into the game. Locations will include Hogwarts, Hogsmeade, and the Chamber of Secrets. Characters in the pack include Harry, Voldemort, and Hagrid. The expansion will be available on Sept. 27 for Xbox One, Xbox 360, PlayStation 3, PlayStation 4, and Nintendo Wii U.