The year is almost over, and like last year, anime studios have pulled out all the stops to give fans some of the best anime of 2017. And while fans are looking forward to next year's anime releases, there's no denying that 2017 had many anime shows and sequels that elevated the perception of Japanese animation, even if they haven't finished airing yet. From magical creatures to mouth-watering food, here's our list of the 15 best anime of 2017.
15. ACCA: 13-Territory Inspection Dept.
Starting off our best anime of 2017 list is the intriguing tale of the public service department, ACCA. From the beginning of ACCA: 13-Territory Inspection Dept., you get the feeling that the story isn't really about a bunch of inspectors. But instead, it's focusing in on just one young inspector, Jean Otus, who's investigating a potential coup d'état involving the royal family.
Jean's involvement in the matter and how he and other characters explain their plans throughout the series is what keeps you wanting to watch more. In addition to its suspenseful moments, ACCA explores several important themes, like globalization and government. Overall, ACCA: 13-Territory Inspection Dept. was a fascinating political thriller without extreme violence or cliches.
14. Attack on Titan Season 2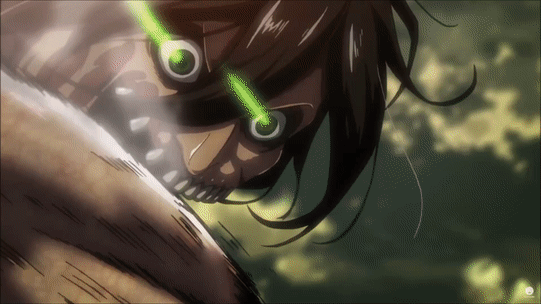 After four long years, Attack on Titan returned this year for its second season. And even though it was only 12 episodes long, it's one of the best anime series of 2017 due to its monumental impact on the anime industry, both in Japan and abroad.
During its short run, the series answered a few questions that fans were dying to know, like why there is a Titan inside the wall, and who many of the Titans are. And although some questions were left unanswered, the series managed to squeeze in a few shocking moments.
13. Food Wars! The Third Plate
Although the series may not have finished airing yet, the innovative and delicious dishes featured on Food Wars! will give you a foodgasm. While Yukihira's journey through the ranks of Tōtsuki Culinary Academy is a compelling reason to watch the show, it's the flavorful dishes that make the series one of the best anime of 2017.
In every episode, the students of the Academy engage in intense and equally delicious food battles to be at the top. These encounters lead to dishes that will make even put chef Ramsay's entrées to shame.
12. KonoSuba: God's Blessing on this Wonderful World! Season 2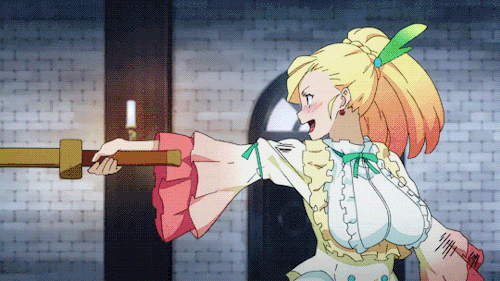 Fantasy, RPG, and comedy make the second season of KonoSuba one of the best anime of the year. Like the first season, KonoSuba is chock full of hilarious moments, thanks to it not taking itself too seriously. This is pointed out by its lack of storyline and character development. But, that's what makes it worthwhile watching, if you don't want to invest much time and effort into a series. Simply put, KonoSuba is an amusing spoof of the RPG anime genre.
11. Scum's Wish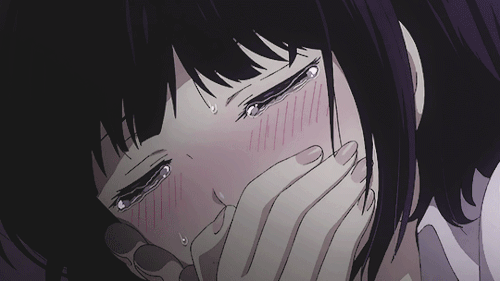 While the title and the plot may be controversial, Scum's Wish is really a tale of unrequited love. This awareness of unreturned love, horrible decision-making, and its consequences lead to unfortunate events.
However, the character's reactions to these incidents are what makes Scum's Wish fascinating to watch without it being sadistic. This makes it a worthy candidate for one of the best anime of this year.
10. New Game!! Season 2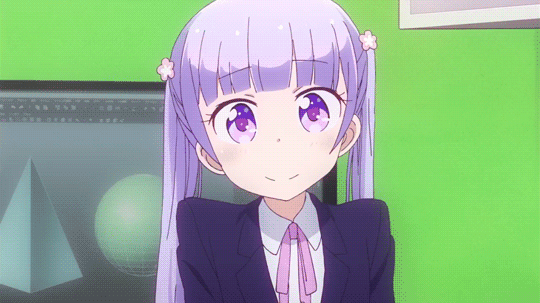 Getting a glimpse into the inner workings of an animation studio is made possible thanks to New Game!!. The series follows rookie character designer Aoba as she climbs the ladder of the animation industry. New Game!! offers a unique opportunity to glimpse — albeit a little fluffy — inside a video game company and what it takes to be at the top.
9. Tsuredure Children
While Scum's Wish showed the ugly side of love, Tsuredure Children shows the beauty of it and how love can cause a plethora of emotions. Tsuredure Children follows different romantic stories about how difficult it is to say those three little words, "I love you." And how all of these love stories are loosely intertwined.
The anime delivered several stunning scenes and closing moments that will make you both happy and sad at the same time while also leaving the door open to a sequel.
8. The Saga of Tanya the Evil
The Saga of Tanya the Evil follows a very ambitious salaryman who meets an untimely demise. However, instead of going to Heaven, Hell or Nothingness he is reincarnated as a girl living in an alternate version of Europe during World War I.
Knowing how the war plays out, ambition for power, and her utter ruthlessness makes this little girl a useful asset for the Empire and a threat on the battlefield.
While much of this anime series shows the devastation and offensive side of armed conflicts, The Saga of Tanya went in the opposite the direction. The main protagonist, Tanya, is designed like much of mainstream characters, large anime eyes and with a childlike body.
The series wanted the audience to enjoy a battle without it being too real. The dark comedy elements and air fighting scenes are what make The Saga of Tanya the Evil a great show to watch if you haven't yet.
7. Recovery of an MMO Junkie
Also featured on our 15 must-see fall 2017 anime list, Recovery of an MMO Junkie is quite a nerdy love gem. The anime focuses on two people who explore the online world to take a break from their lives but "unexpectedly" fall in love with each other. However, they're not what they claim to be.
The 2017 anime series is a modernized version of a romance-comedy with some geeky elements. The main characters' chemistry and personalities keep you glued to your seat, ever wondering if they will get together.
6. Castlevania
Over the last few years, Netflix has been dipping their toe in the anime industry, which has led to the addition of several anime shows and movies. One such acquisition is the animated web TV series Castlevania. The Netflix Original anime was well received by audiences due to the way it stuck to the source material as well as its bloody animation. And, as expected, the streaming giant renewed the series for a second season, which will have a 2018 premiere date.
5. Inuyashiki: Last Hero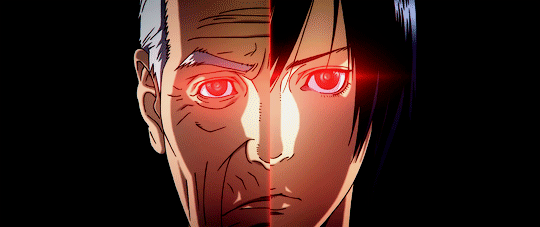 One of the biggest surprises of this year was the fall anime series Inuyashiki. The anime series follows an elderly man and a deadly teenager as they battle it out.
Down on his luck, the main protagonist, Ichiro's life changes when he's hit with a blinding light. As a result, he gains incredible powers that grant him the ability to become a hero worthy of the respect that he never had before. However, every hero needs a villain, and high school student, Hiro, is as evil as they come.
The anime is simple and straight-forward — there's good and evil and they battle. It combines the senseless violence that Hiro commits with Ichiro's compassion in a weird, unexplainable way. Despite this unusual clash, Inuyashiki: Last Hero aims to show the real and horrific side of violence instead of glorifying it.
4. The Ancient Magus' Bride
When you combine Beauty and the Beast with anime, you get The Ancient Magus' Bride. With a special premiering last year, and the first episode debuting the previous summer, anime fans were hyped for the magical story's continuation.
Wit Studio captured the magical essence of the manga and brought it to life, as they have with many of its other projects like Attack on Titan. The fantasy shōnen anime's premiere in July stunned viewers and critics with its marvelous animation and compelling story. The romantic and magical soundtrack went hand-in-hand with the visuals creating a beautiful anime series that was basically a Japanese Disney movie. With so much praise, it's no wonder that The Ancient Magus' Bride has become one of the best anime of 2017.
3. My Hero Academia Season 2
Season 1 of the superhero anime series, My Hero Academia, already made it to our 2016 best anime list. While there's no shortage of these types of shōnen anime, the series makes up for it with its unique characters, character development, and animation.
From the beginning, viewers follow the incredible journey of a young boy, Izuku Midoriya, who would do anything to be like his hero All Might. However, the series doesn't only focus on just Midoriya. The anime follows almost all of the students in Class 1-A too. And not to forget the villains.
My Hero Academia perfectly entwines all these different and unusual characters into several school events that showcase their individual strength, weaknesses, and quirks. These elements, along with its impressive animation, is what makes My Hero Academia one of the best anime of 2017.
2. Owarimonogatari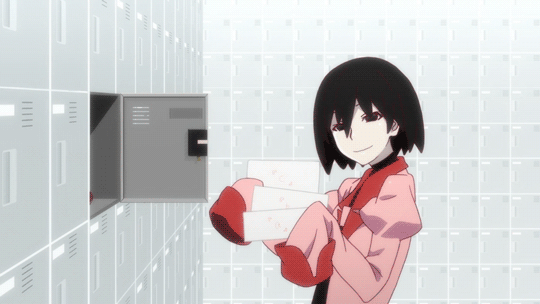 The only downside of Owarimonogatari is that it only has seven episode. And despite its short season, fans found it a delight to see the tale of Koyomi Araragi finally come to an end.
After almost a decade's worth of immortal vampire, snake god, and all number of other apparitions, Owarimonogatari ends several storylines that started with Bakemonogatari. During the seven episodes, viewers watched how Araragi's self-sacrifice would lead him to hell and how he plans to remedy this.
The way the series centers its storyline on confronting your shortcomings and ultimately accepting them is the most effective message an anime could have, and this is why  Owarimonogatari is one of the best anime shows of 2017.
1. Made In Abyss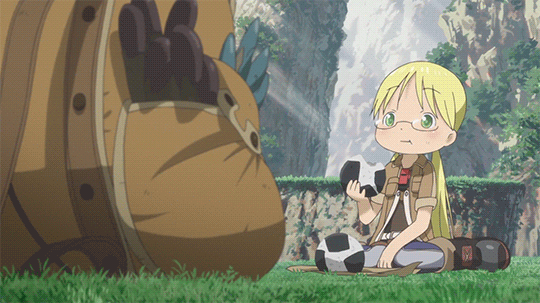 Many Divers have sought to solve the mysteries of The Abyss. However, this anime series isn't actually about characters going on an epic adventure in the deep caverns of the earth. By the end, Made in Abyss tells a very realistic and gruesome account that shocked its viewers.
The anime created a thick cloud of tension and ruthlessness that wasn't expected at first glance. However, this element of obscurity along with its majestic animation, characterization and world building is what makes Made in Abyss the best anime of 2017. If you're planning to watch the series, keep a box of tissues next to you.